Festivals The best things we saw at Latitude 2017, day three
Sunflower Bean, Goat Girl, Loyle Carner and more helped finish proceedings down in Suffolk.
Sunday at Latitude 2017 belongs to a host of exciting, young British bands making a racket in all different forms. Girl Ray's early set at the Sunrise Arena is one of the quieter examples, but no less powerful for it. Previews of the band's upcoming debut album 'Earl Grey' show off their gorgeous harmonies better than ever before, with 'Stupid Things' a perfect early afternoon soother.
They're followed in the woods by a completely different proposition in the form of Goat Girl. Sitting amongst a crop of brilliantly exciting acts bursting out of South London, the four-piece crash and roll their way through their twisted brand of rock'n'roll. Creepy nursery rhyme-style vocals meet invigorating gang vocals, and there's a momentum to every moment of this afternoon's set that makes it certain that Goat Girl are only going to get bigger.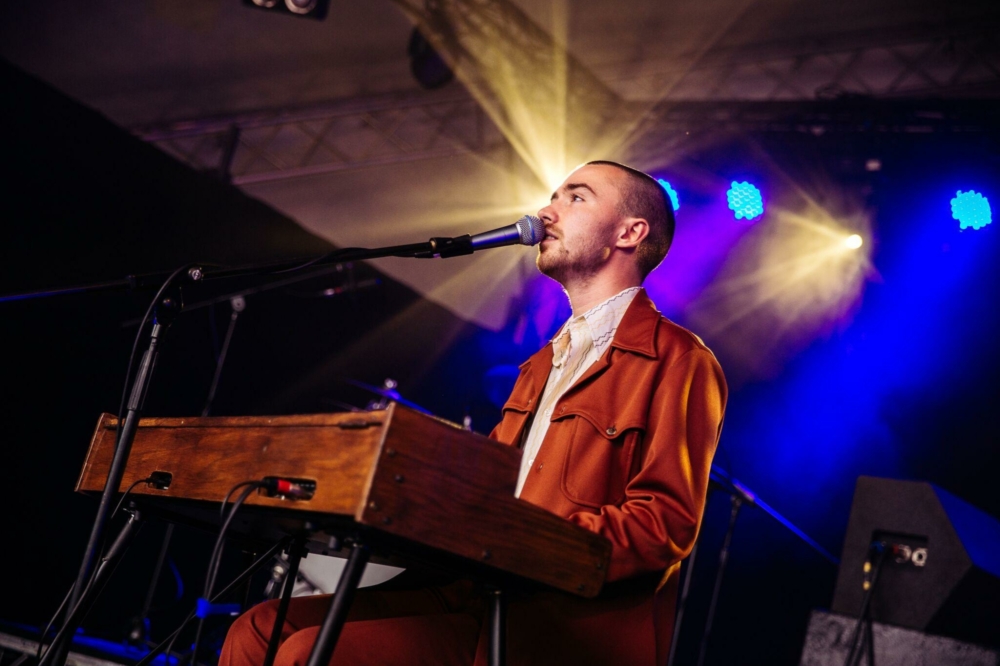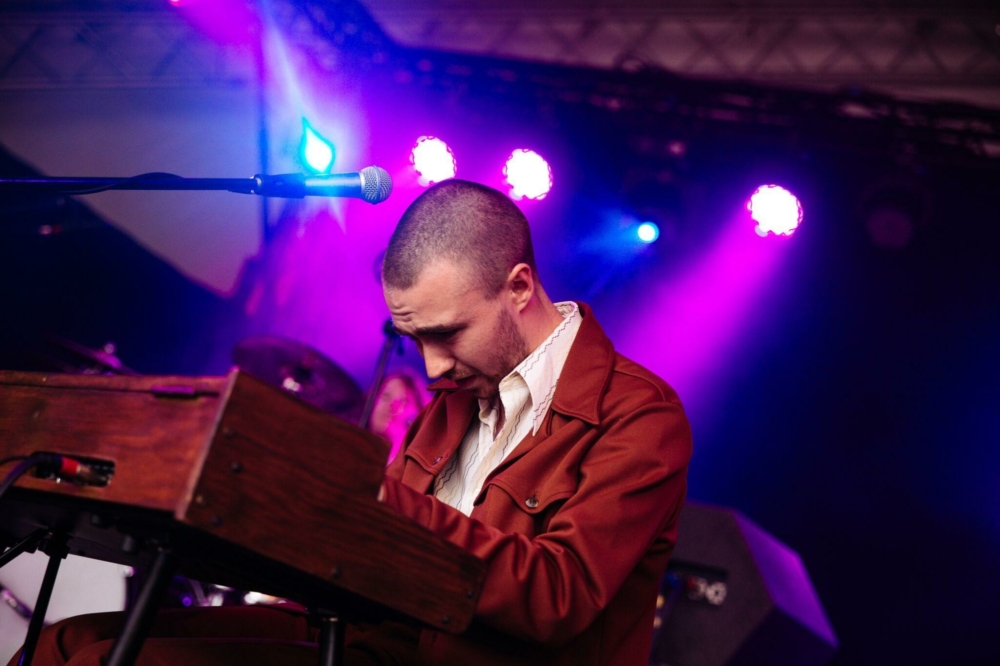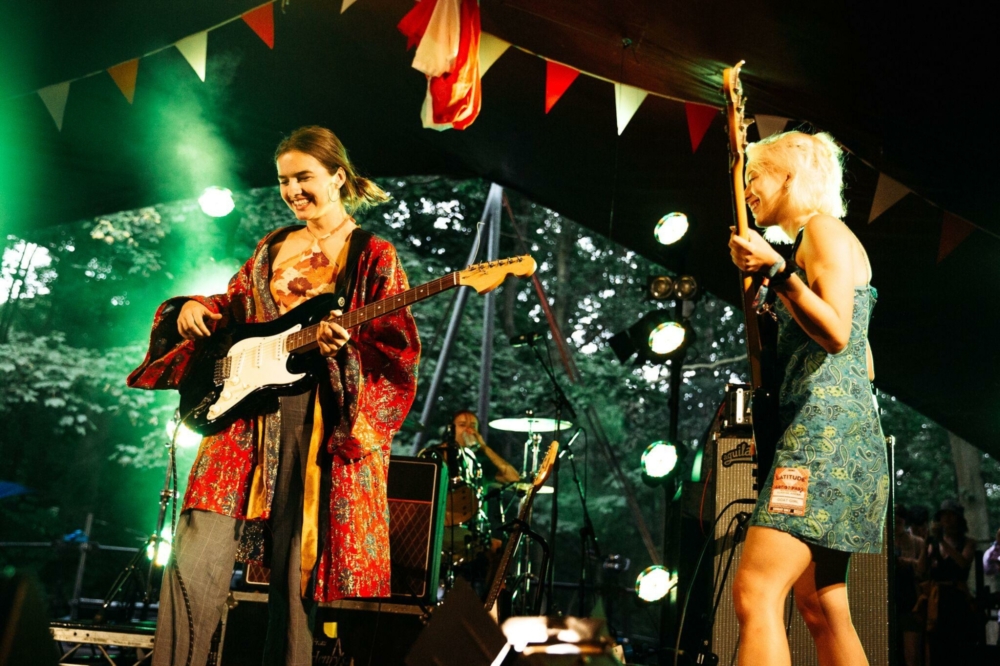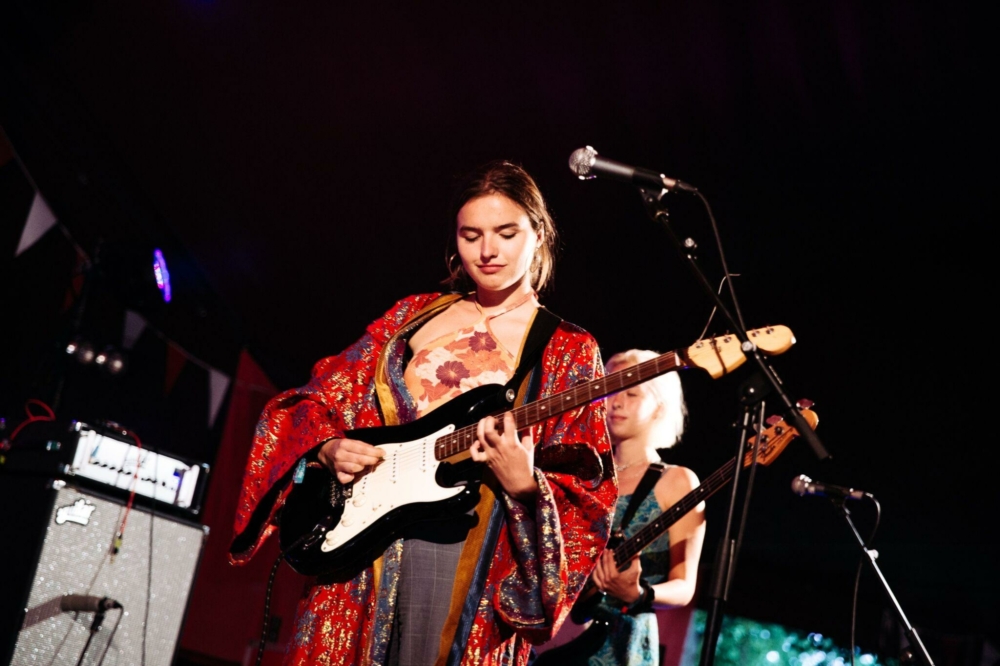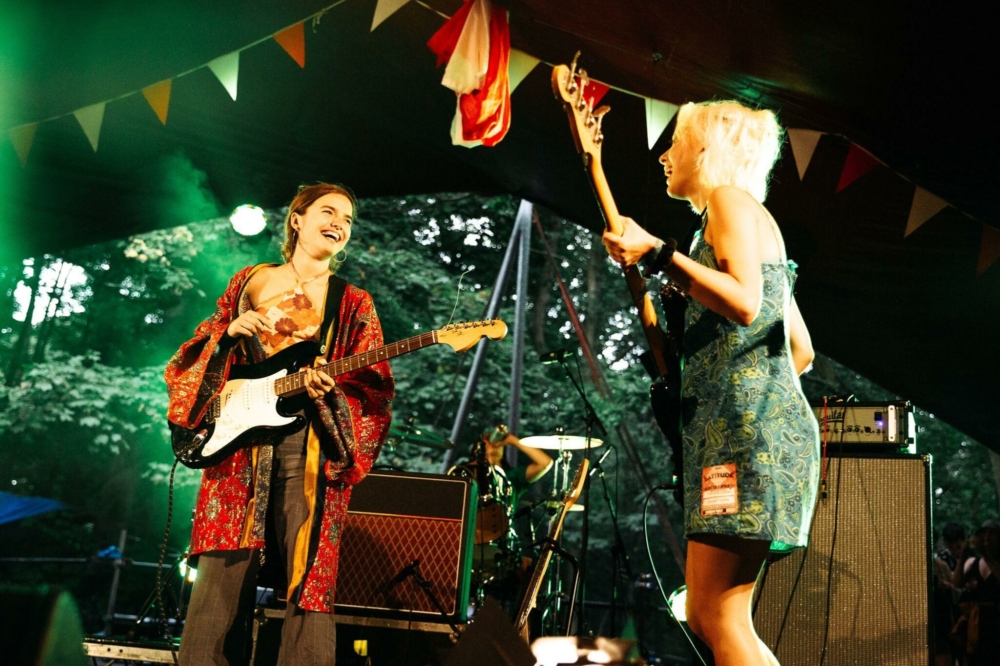 Down on the Lake Stage, Matt Maltese is making one of his first performances as part of a three-piece, and it's a thoroughly exciting transition for the newcomer. His wistful tales are now indulged in the grandeur they deserve, and it's the next step in a career that's moving at lightning fast pace.

Another act moving forward in leaps and bounds are Sunflower Bean, who return to the UK to showcase cuts from an upcoming second album. Tracks from debut 'Human Ceremony' are as instantly appealing and crunchy as ever, but it's the new material aired that really excites, and points the way forward.
Mount Kimbie are also in the very early stages of a return, and mix tracks from 2013's excellent 'Cold Spring Fault Less Youth' LP and upcoming third album 'Love What Survives'. It's an extremely welcome reminder of what the duo can do as a live band as well as behind the production desk.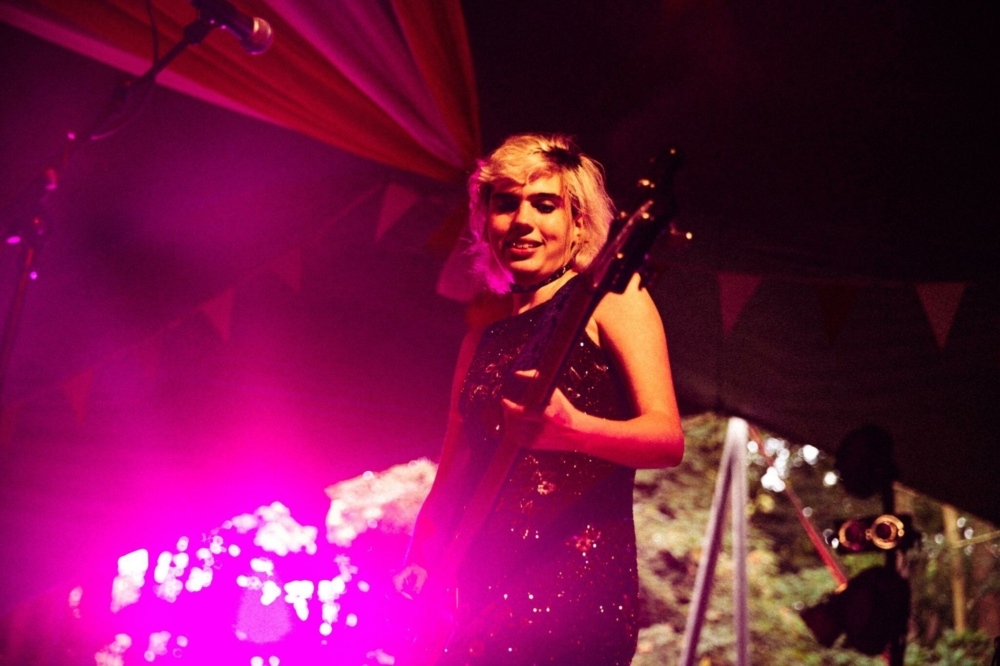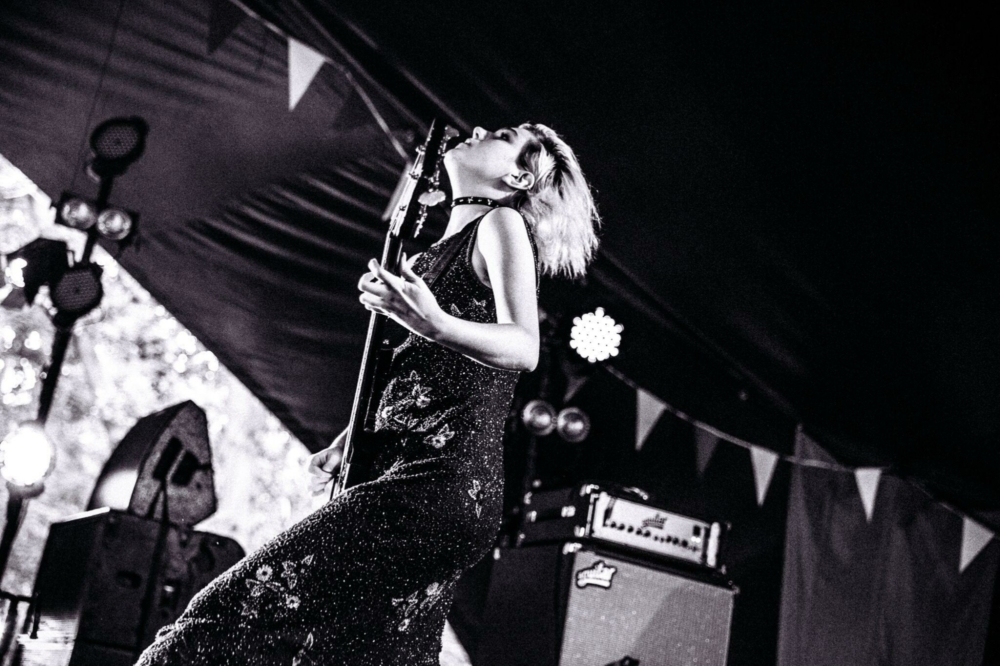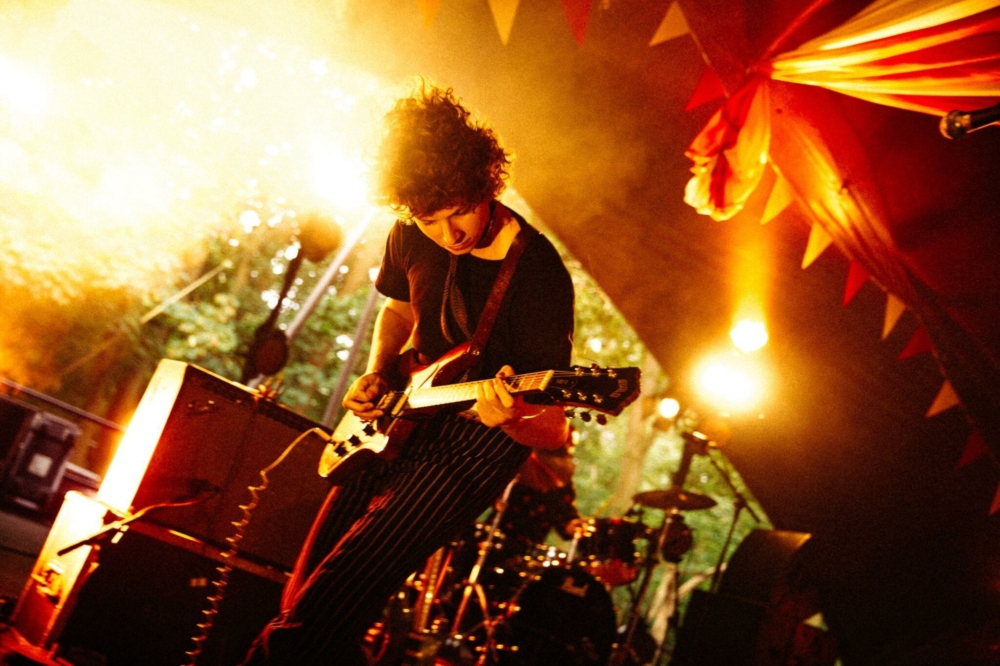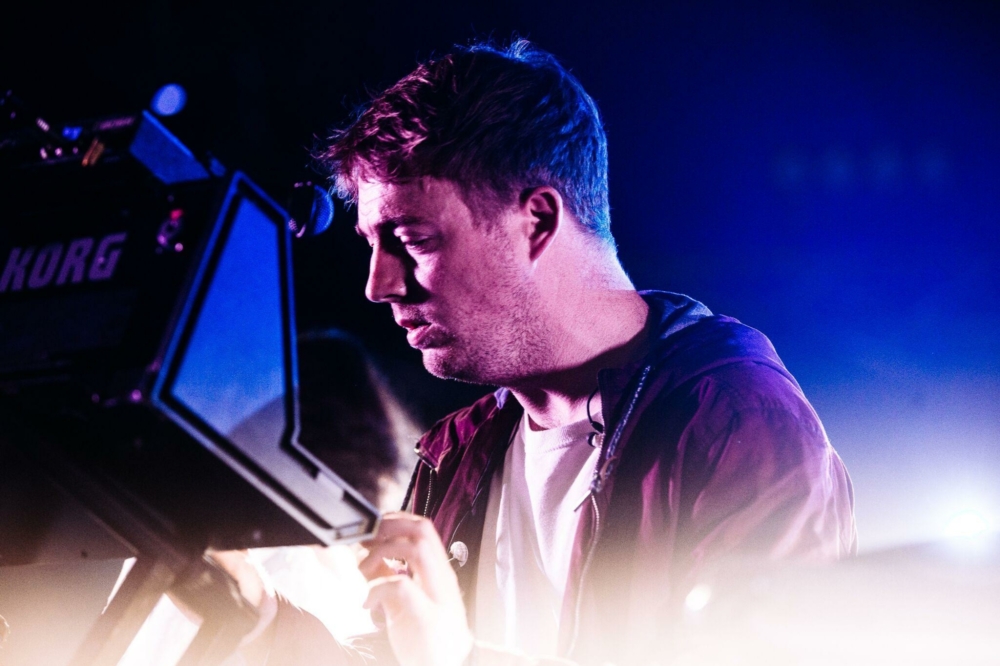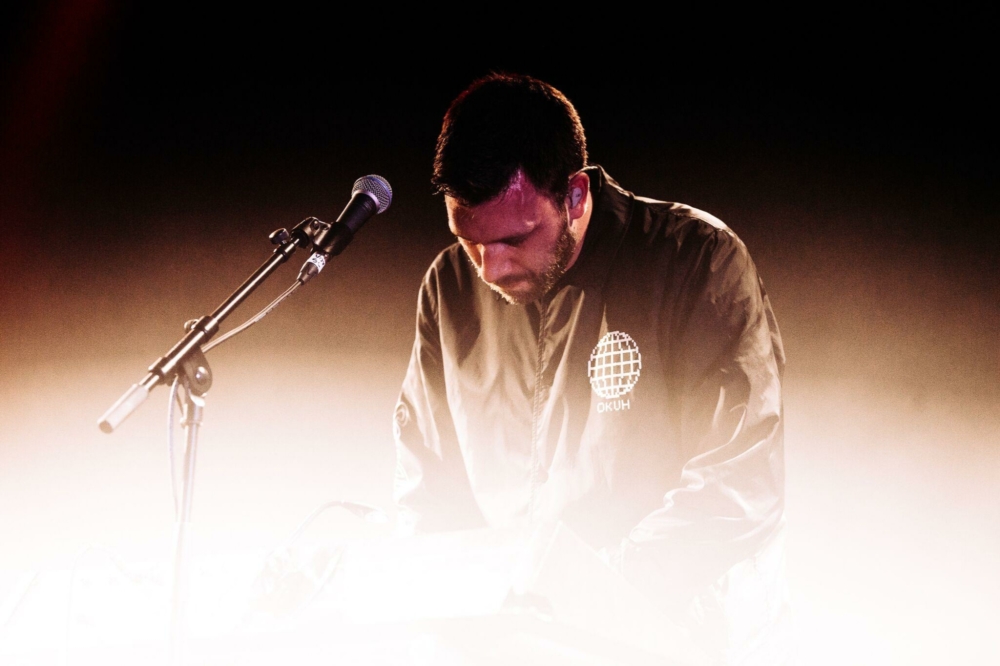 A quick dash to the Lake Stage sees Dream Wife continuing to clatter through a summer that carries them through towards the release of their upcoming debut album. A smattering of people are gathered around the stage at the bottom of the hill when the band begin with 'Hey Heartbreaker'; half an hour later at the set's culmination, they're faced with one of the biggest crowds the stage has seen all weekend. There's a draw to Dream Wife and it's not hard to see why - Rakel Mjöll is turning into a fearsome leader, vicious and playful in equal measure, orchestrating the band through a perfect mix of punk and pop. Alice and Bella are a pair of livewires placed either side of the singer, bouncing and crashing their way through the set.
Loyle Carner is similarly energetic, bringing highlights from 'Yesterday's Gone' to the BBC Music stage. Brixton Academy awaits the youngster later this year, and on today's showing, he's more than ready.
Hopping back over to the Lake Stage, The Magic Gang close proceedings with a set that's as playful, chaotic and grin-inducing as the band tend to command. Jack Kaye's sporting a pretty fancy leg brace after falling off stage at Barn on the Farm festival a few weeks back, and he asks the crowd to do all his jumping for him - they oblige immediately, bopping their way through the band's ever-growing repertoire of huge singalongs. New single 'Your Love' is already competing to be one of the band's biggest hits, and is received rapturously. Latitude has always been notorious for placing fresh new British bands on their biggest stage yet, and today might be the best example of the plan in action in the festival's history.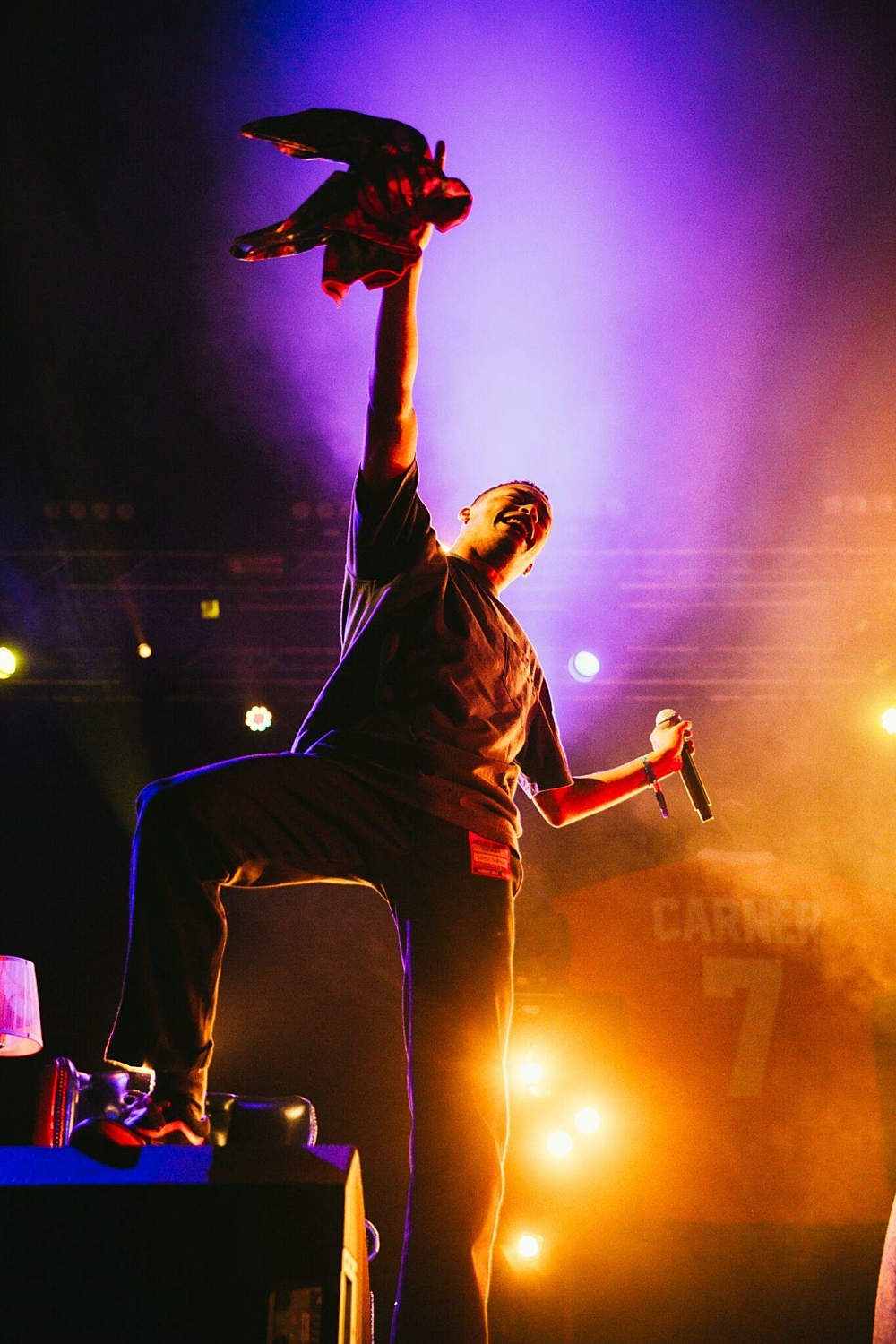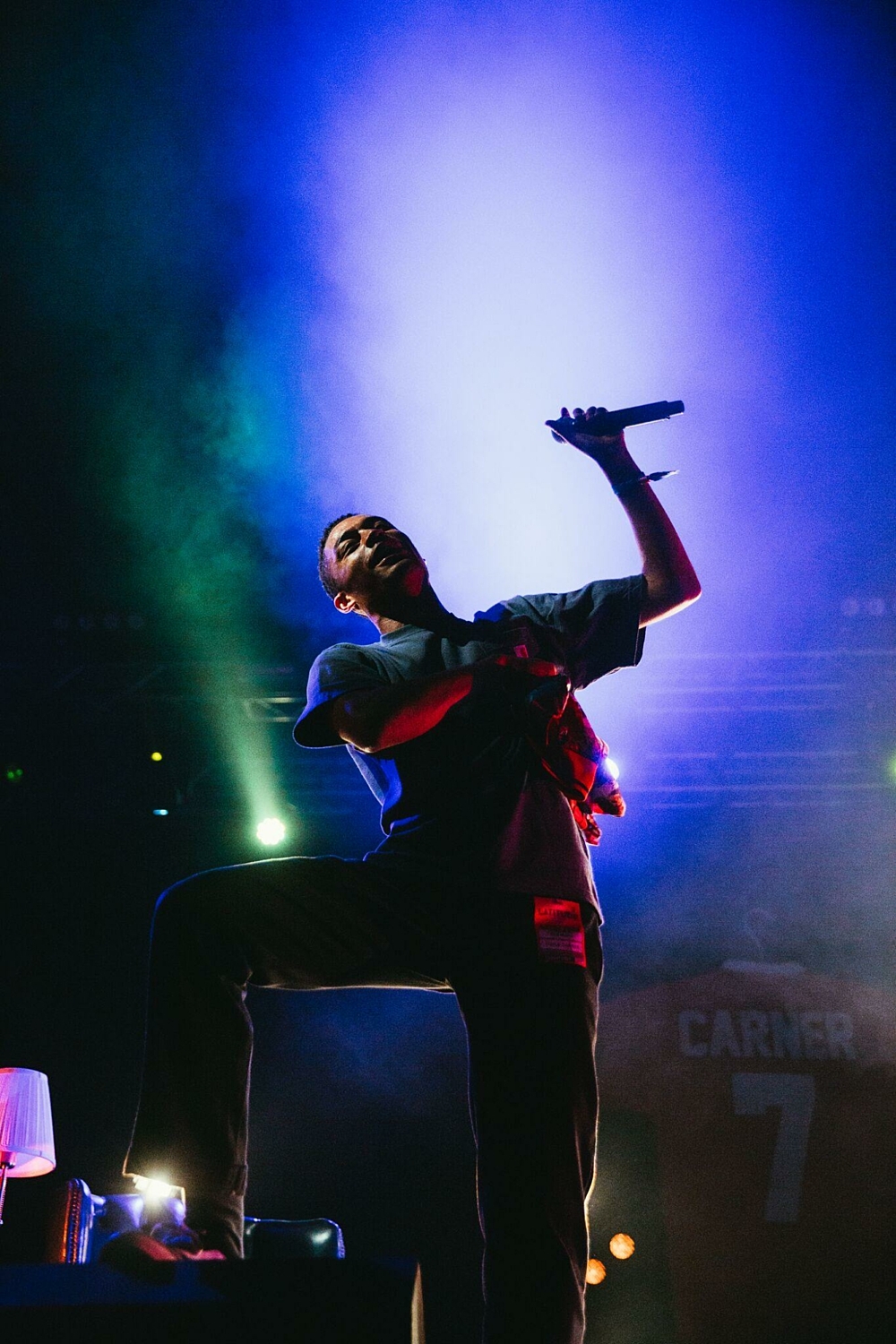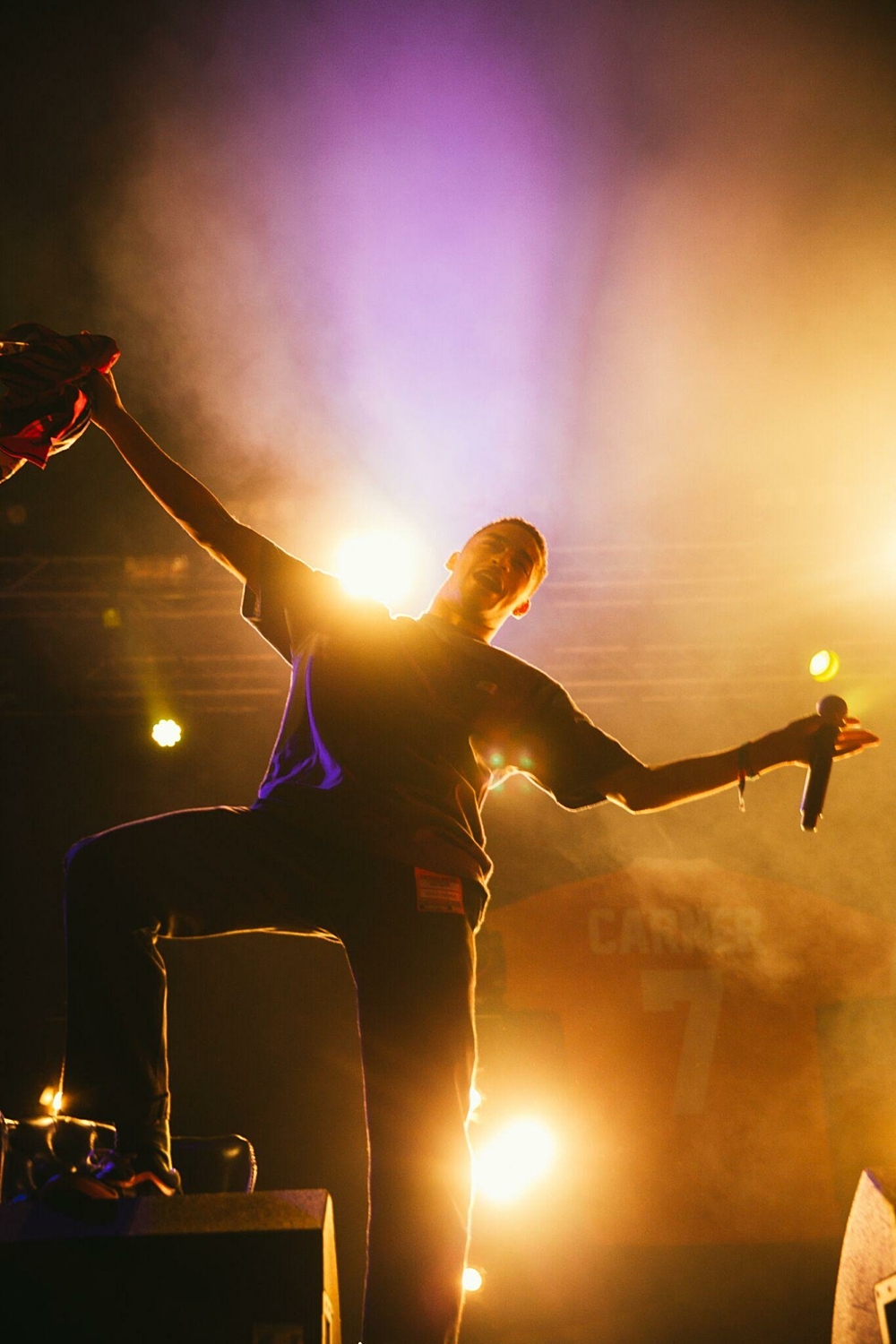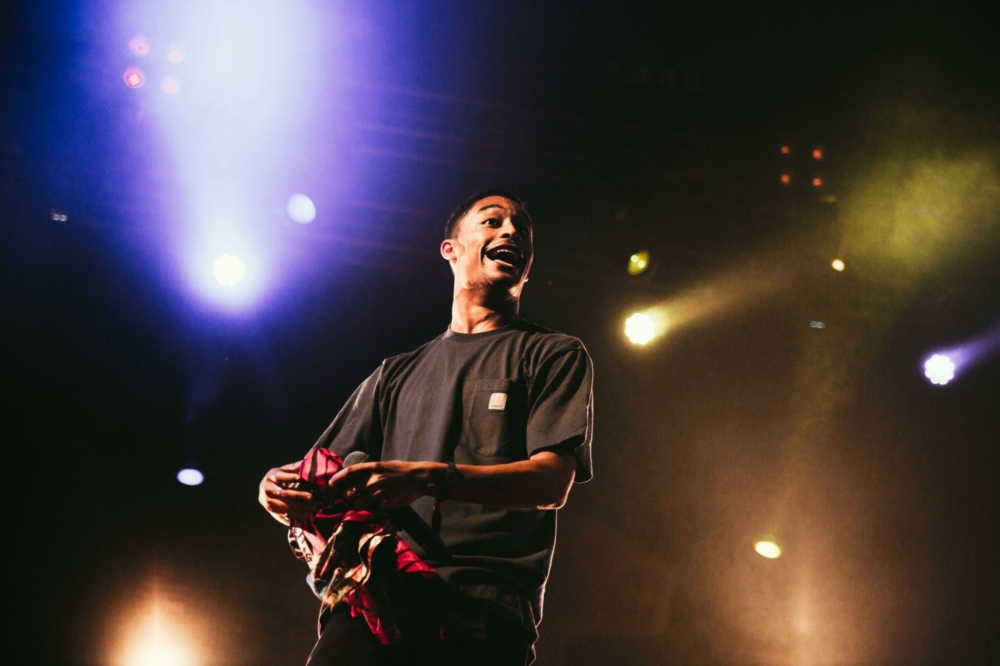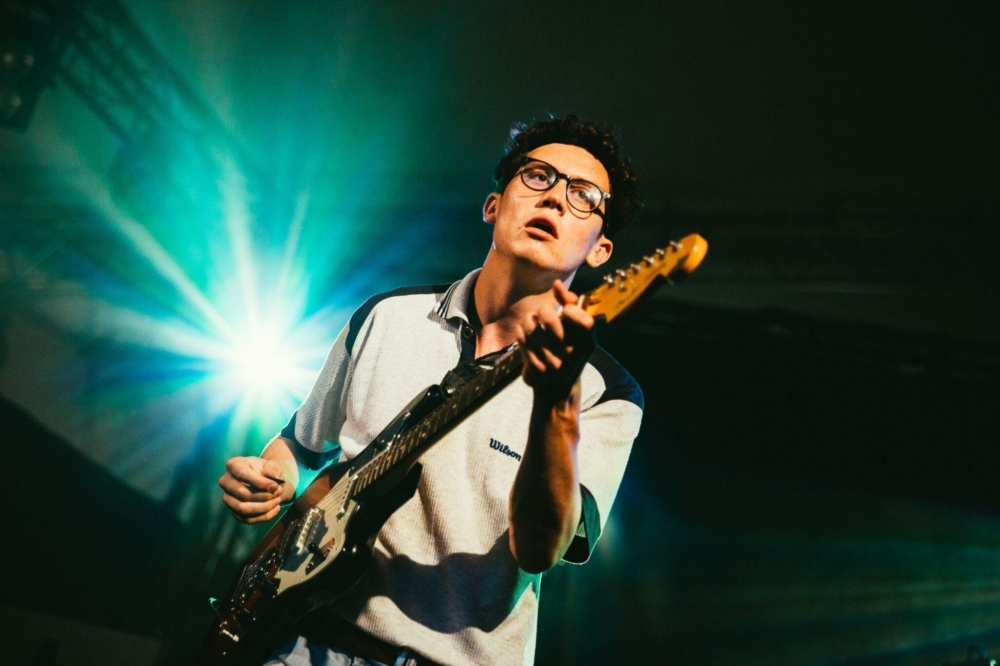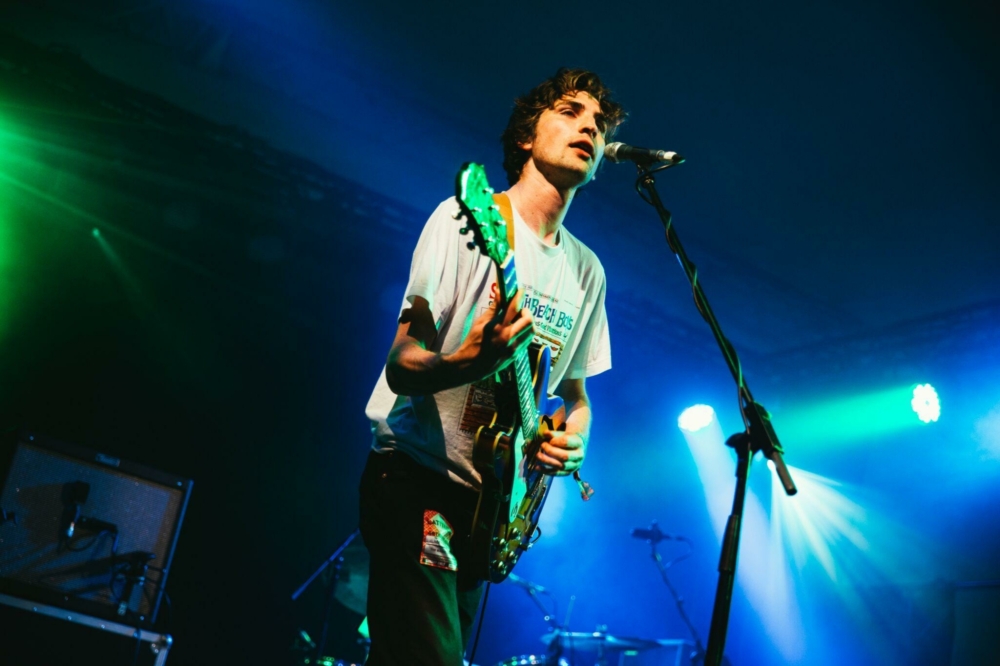 Photos: Phil Smithies

Get your copy of the latest issue
Read More