Festivals Phoebe Bridgers, Bodega, Gengahr and more shine on a jam-packed second day at The Great Escape 2018
We also caught Sports Team, Sorry and more on day two at the seaside.
So then, day two at The Great Escape! Today's schedule is a packed one, with every pub, club and rudimentary pop-up venue across Brighton managing to host a band, and we're zig-zagging across the city to try and catch all of it. At The Western at the sober hour of 3pm, Sports Team are packed into a tiny upstairs room that can barely contain singer Alex Rice's Jagger-esque dance moves, let alone the heaving crowd that's watching them. Where previously the London band's schtick was all about the show – an are-they-real-or-are-they-joking mix of ludicrous shape-pulling and a man inexplicable playing a box of tic tacs – now they've got the songs and the musical skill to back it up. 'Beverley Rose' and 'Winter Nets' are theatrical tales of faded suburbia, while recent single 'Ashton' is a gloriously odd nod to the former Punk'd star. How their brains work that way we do not know. But thank christ that they do.

The Komedia has gone Dutch today, with a handful of acts from the Netherlands showcased across the afternoon. Amsterdam newcomers Pip Blom - fronted by Pip herself and backed by an impressively gnarly group of pals - are one of the country's frontrunners, their Courtney Barnett-esque slacker-garage rock hybrid noisy in the best way.
Over at the Republic of Music courtyard, Whenyoung are taking a day off from their UK tour with Peace to bring their insatiably catchy indie-pop to the seaside. The venue's odd shape - the band appear to be playing in some sort of garage - means that only about 20% of the audience can actually see the Irish trio, but the noise more than does the job.
Phoebe Bridgers' set has been one of the most talked about at the festival in the run up to her show this evening and from the outset, it's easy to see why. A performance with more paired-back acoustic elements than on record, Phoebe's talent as a vocalist is really allowed to shine, giving a set that feels both intimate and moving despite the packed out crowd.
From the soulfulness of opener 'Smoke Signals' to the slowed-down (or the "slowcore" version, according to Phoebe) rendition of 'Motion Sickness', along with a mid-set cover of Tom Petty's 'It'll All Work Out', Phoebe quietly yet confidently commands the stage in a set that shows she's only going from strength to strength as a performer.
She's followed by Nilüfer Yanya, whose slick brand of soulful indie is captivating to watch. With a talent for writing memorable hooks and her steadily increasing skills as a guitarist, at tonight's set Nilüfer proves herself as a up and coming talent to be reckoned with, despite just having a handful or so of songs to her name.
Over at The Walrus, Kent boys Lady Bird have a queue stretching out the door for their no nonsense scrappy punk blasts. Swapping vocals throughout, theirs is very much a six-armed team assault. Guitarist Don Rennols spins introductory yarns that land somewhere between Mike Skinner and pals Slaves, while bassist Alex Deadman and animalistic powerhouse drummer Joe Walker both spit the cheeky social commentary of recent EP 'Social Potions' with a winning mix of aggression and humour. By the end, they've got a full on pit, and a crowd of converts.
If there's an obvious way of describing the influences of Crewel Intentions – the new venture from former Palma Violets bassist Chilli Jesson – then it's in the man physically looming down over them from the balcony above The Haunt tonight. Yep, Nick Cave's in the building – literally and spiritually, as the influence of the dark sonic master runs through the very veins of the quartet's arsenal. It's when Chilli and his bandmates veer away from this that they truly thrive though; as the singer descends into the crowd for a rollocking Pogues-esque shanty number, it feels like this is the less controlled, unshackled stuff that could really win through.
The Haunt is also the scene for undoubtedly one of the night's hot tickets. Over from New York in support of forthcoming LP 'Endless Scroll', Bodega are at the toppermost peak of the weekend's buzz pile. Thankfully, they don't disappoint. Like a pepped up, humorous Parquet Courts on the dancefloor, or James Murphy with guitars, the likes of 'Name Escape' and 'Warhol' are brilliantly abstract, intelligent things that are simultaneously dry but danceable, while 'Jack In Titanic' is an unlikely anthem to the doomed hero.
They're followed at the venue by Sorry, who are fresh from releasing new single 'Showgirl', and provide a deliciously dark slab of grit, with vocalist Asha Lorenz's words as captivating as ever. Gengahr then finish off the night with a not-so-secret set, and proceeed to dash through cuts from new album 'Where Wildness Grows' with upmost confidence, ending a lightning-fast second day at The Great Escape.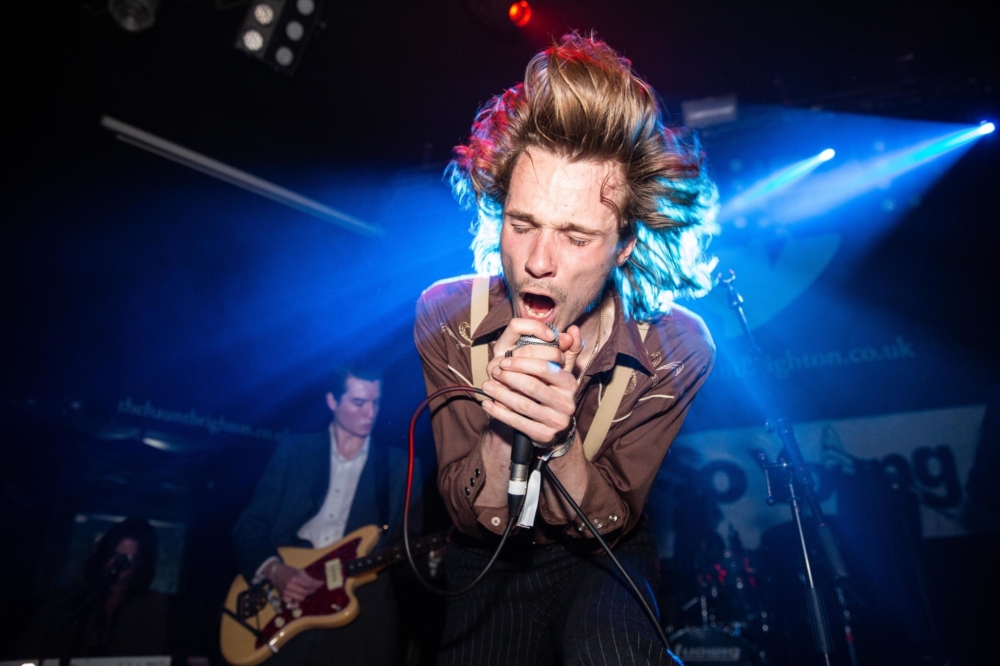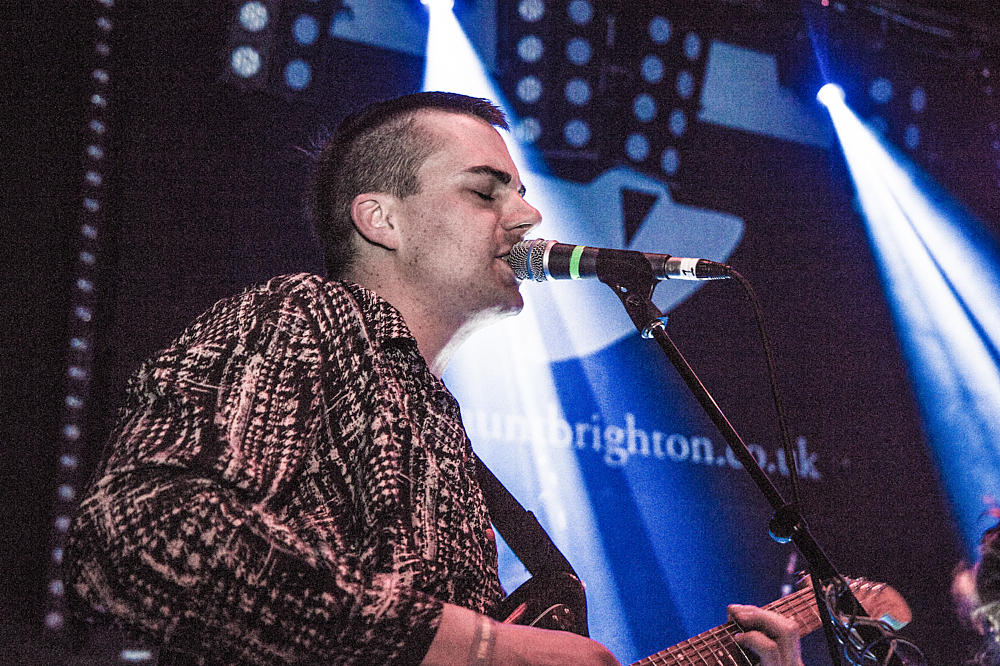 Photos: Emma Swann and Louise Mason / DIY
Read More