Festivals
The Killers bring gold suits and theatrical showmanship to Day Two of Benicassim
The Vaccines also slayed the main stage of the Spanish weekender.
Day Two of Benicassim – aka, as we have now christened it, Reading Festival By The Sea – and after an inaugural evening that celebrated the great and good of our own home country exports, tonight there's a mighty big band flying the flag for the other side of the Atlantic to bring us home.
Firstly however, it's the turn of former Howling Bells singer turned solo star Juanita Stein to coax everyone out of their siestas and into the day. With the natural backdrop of mountains and baking hot sun surrounding her, Juanita's woozy, tactile Americana is in its element here; when the singer coos of "dusty floors" in lilting opener 'Florence', its as though the track could literally be set in this very space. Understated but effortlessly beguiling, the likes of 'Dark Horse' and the gorgeous, soaring 'It's All Wrong' are the perfect gentle nudge to begin proceedings, while the more driving tempo of closer 'Forgiver' (written with tonight's main man Brandon Flowers, no less) ends the set on a high.
Clad entirely in black and dealing in high intensity moody melodrama, Anna Calvi might not be the most obvious of main stage performers on a hot Spanish party afternoon but the singer is nothing if not committed to proving otherwise. Of course, Calvi's famed vocal prowess is her primary weapon; booming out of the diminutive singer with the power to sink a thousand ships, it carries the likes of 'Suzanne and I' into epic, cinematic territory. Powerful new track 'Don't Beat The Girl Out My Boy' introduces cuts from forthcoming LP 'Hunter', while the latter portion of the set sees Calvi rolling around the stage, wrangling riffs out of her guitar like she's trying to grapple with a barely contained beast. Job done.
The last minute cancellation of our dear friend Raging Binman, sorry, Rag'n'Bone Man means that all today's second stage timings have helpfully shifted to clash almost to the minute with the main stage. Thus the baggy swirls of The Charlatans are sadly a far hop away as we make our way over to the other side of the field. But there's no FOMO here; with an enormous crowd running on genuinely heart-warming, giddy good vibes, The Vaccines win the battle hands down tonight.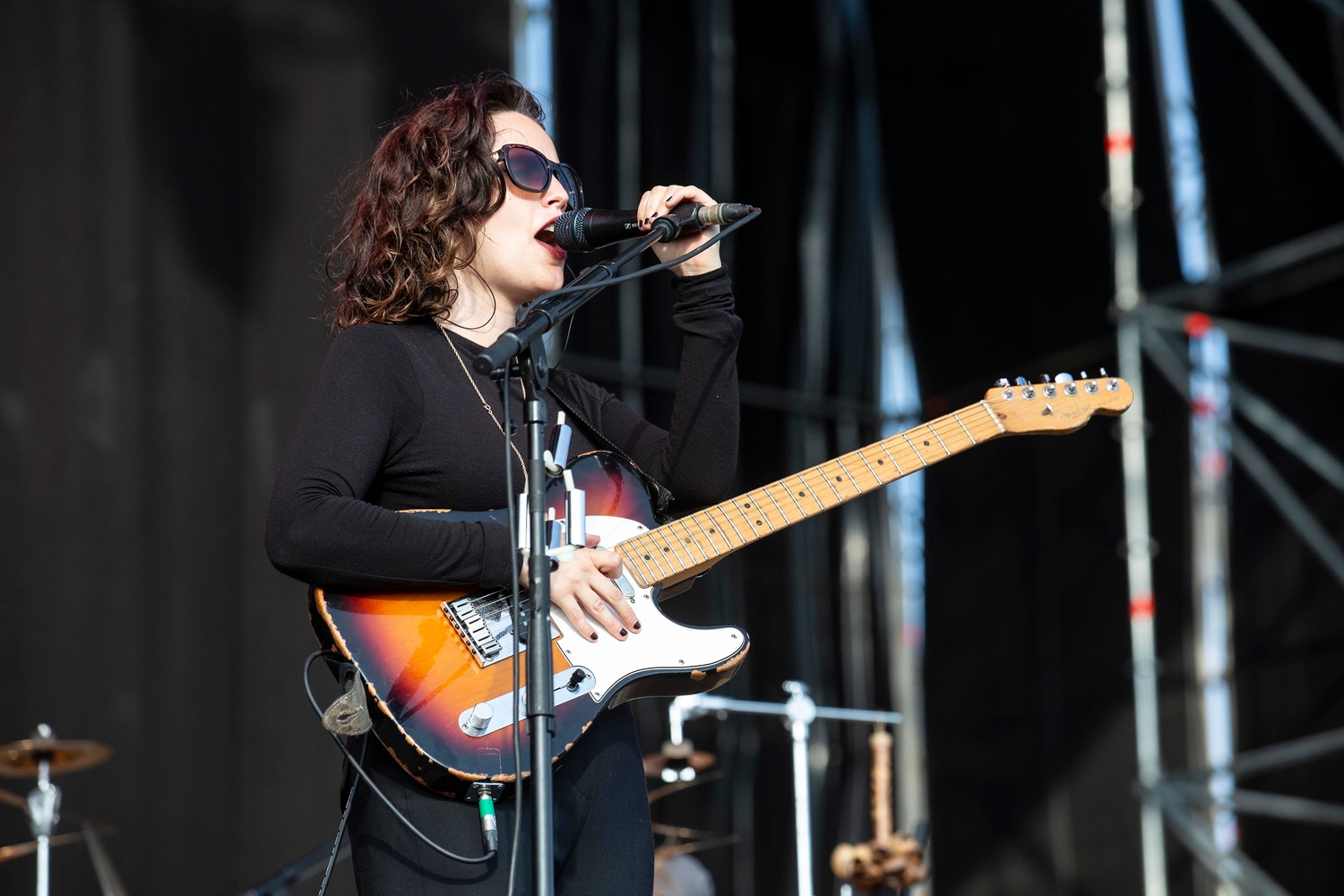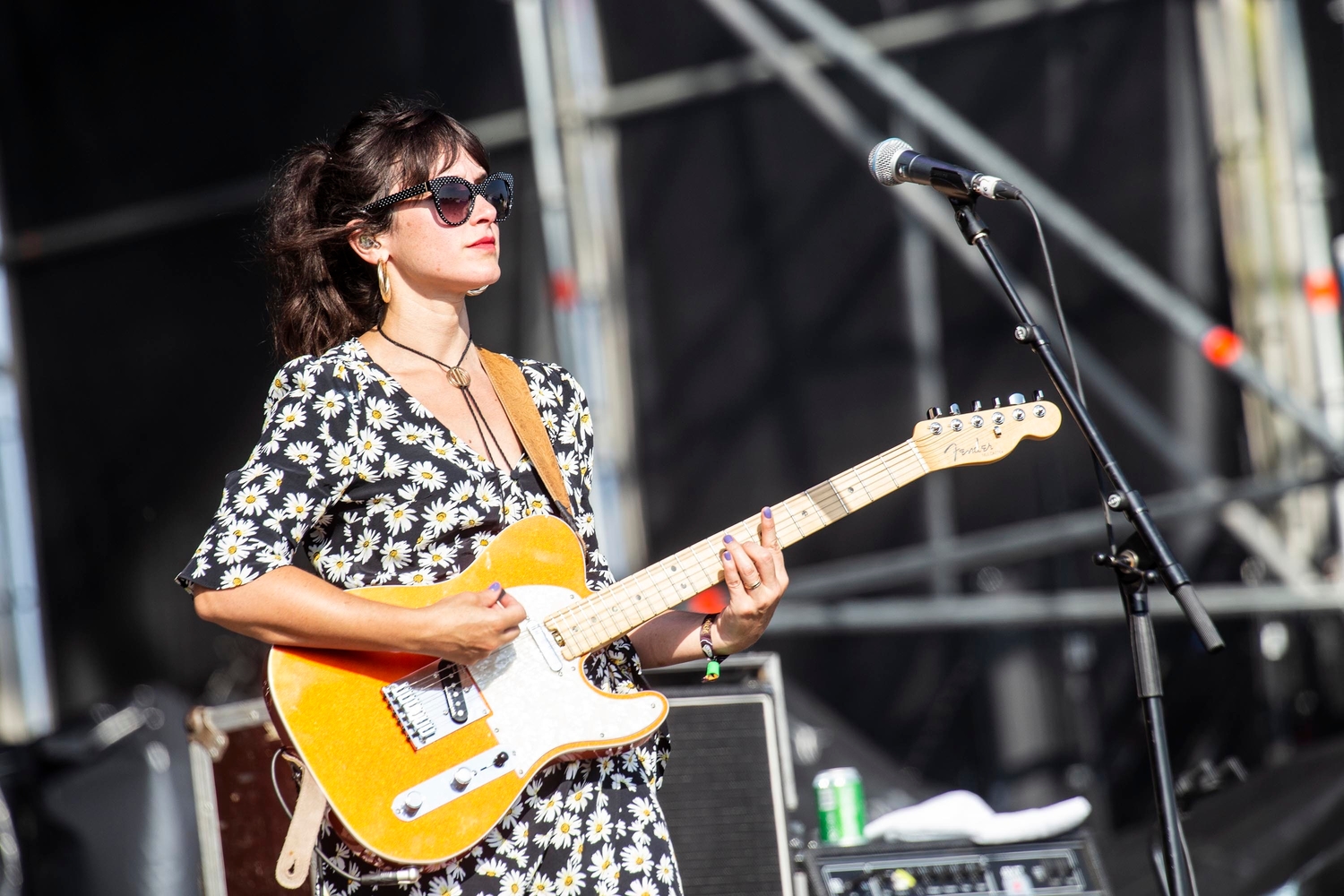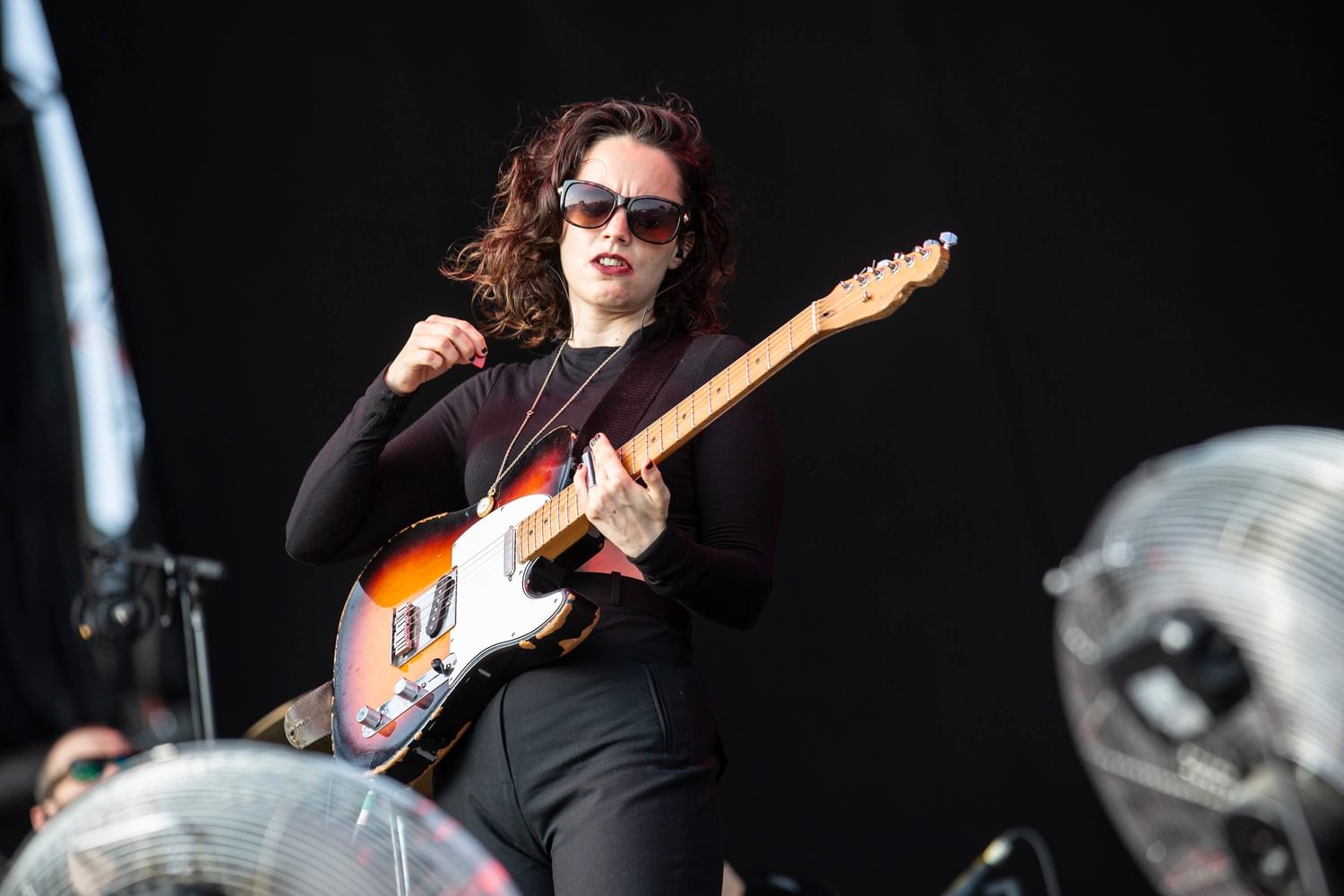 Blasting out the chorus to ABBA's 'Waterloo' as they make their entrance, it sets a feel-good celebratory tone for an hour that's fuelled by all those things and more. Returning to the festival for the third time, The Vaccines are the perfect Benicassim band; with an arsenal of rowdy bangers and a frontman in Justin Young who commands the stage and crowd like a well-seasoned compere, they're accessible but still cool, commercial but with a twinkle in their eye. For tonight's set, they've ditched all the downtempo slowies and gone all-out with the moshers. The relentless slam of 'Nightclub' opens, before tumbling into a raucous shouty 'Wreckin' Bar (Ra Ra Ra)' and the cheeky skitter of 'Teenage Icon'. Ever the showman, Young toys with the crowd throughout. "I don't know if Benicassim is the best festival in the world... I've never camped here... I've never fallen in love here..." he coos. "But I do know that Benicassim has the best crowd in the world..." Cue raucous cheers as more people clamber on top of each others' shoulders and 25,000 folk all lose their shit to 'Handsome'. 'I Always Knew' is a sweet, doe-eyed singalong, while 'If You Wanna' and 'I Can't Quit' close things out in a jubilant one-two of unanimous dancing. Eight years in to their career, this lot are showing no signs of cooling down.
If The Vaccines' set is a no-frills assault of joyous rollocking fun, then The Killers' prerogative is of a far more flamboyant kind. There are frills here. Frills for days. If, as the explosive intro of premium banger 'The Man' kicks in, you're not sure which guy they're talking about, then it's the one wearing the gleaming white suit and touting a keyboard with a giant neon male symbol on it. Subtlety, let's face it, is not Brandon Flowers' raison d'etre. It's what makes the singer and The Killers so ludicrously brilliant; while in rock'n'roll world it might be cool not to care, the Vegas showmen have never given two shits about that kind of thing. They care in spades, about every little detail, and it's why they've now got the kind of all-glittering, all-hit-packed show that could slot in just fine among their hometown glitzy revues. 'Somebody Told Me' blasts out the traps with the same punch it did way back when, while 'Run For Cover' has the singer in full Springsteen mode.
On 'For Reasons Unknown', they invite a fan onstage to take drummer Ronnie Vanucci's spot. A risky move, but one that pays off; wearing a Killers shirt and grinning like he's just won the lottery, said fan is actually a powerhouse on the sticks, nailing every drum fill like he's been waiting for the moment his whole life. Which he probably has. Back to the actual band, and they close out the main portion of the set with a sing-along double header of 'All These Things I've Done' and 'When You Were Young' before disappearing. To do what, you may ask? To change into a head to toe gold suit, of course! Like indie King Midas, Brandon spends the last 15 minutes turning everything he touches to gold, from an elongated 'Human' to a final, massive 'Mr Brightside'. Sure he might have found the outfit now, but really that's just what he's been doing for the last 15 years anyway.
The Killers' photos: Rob Loud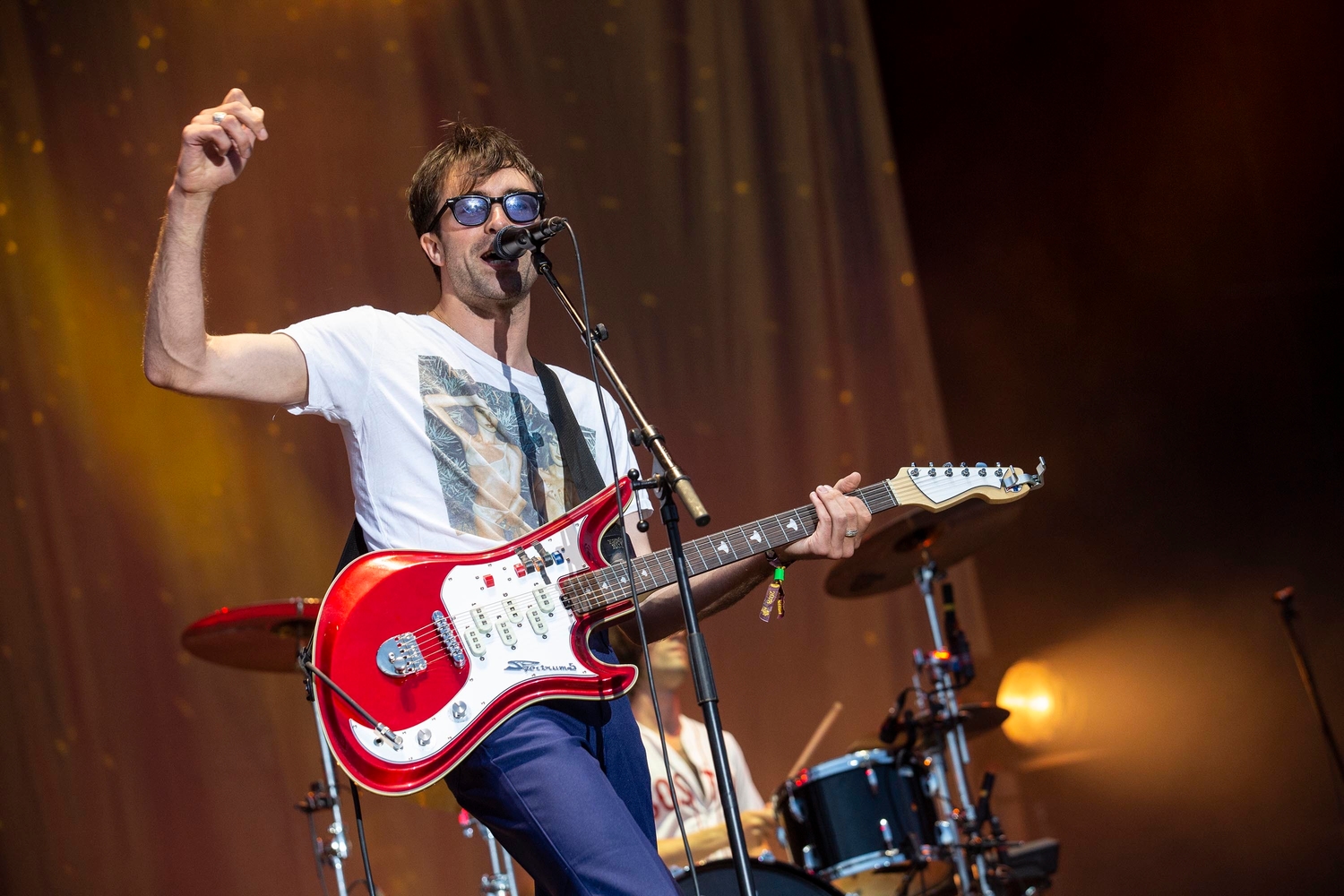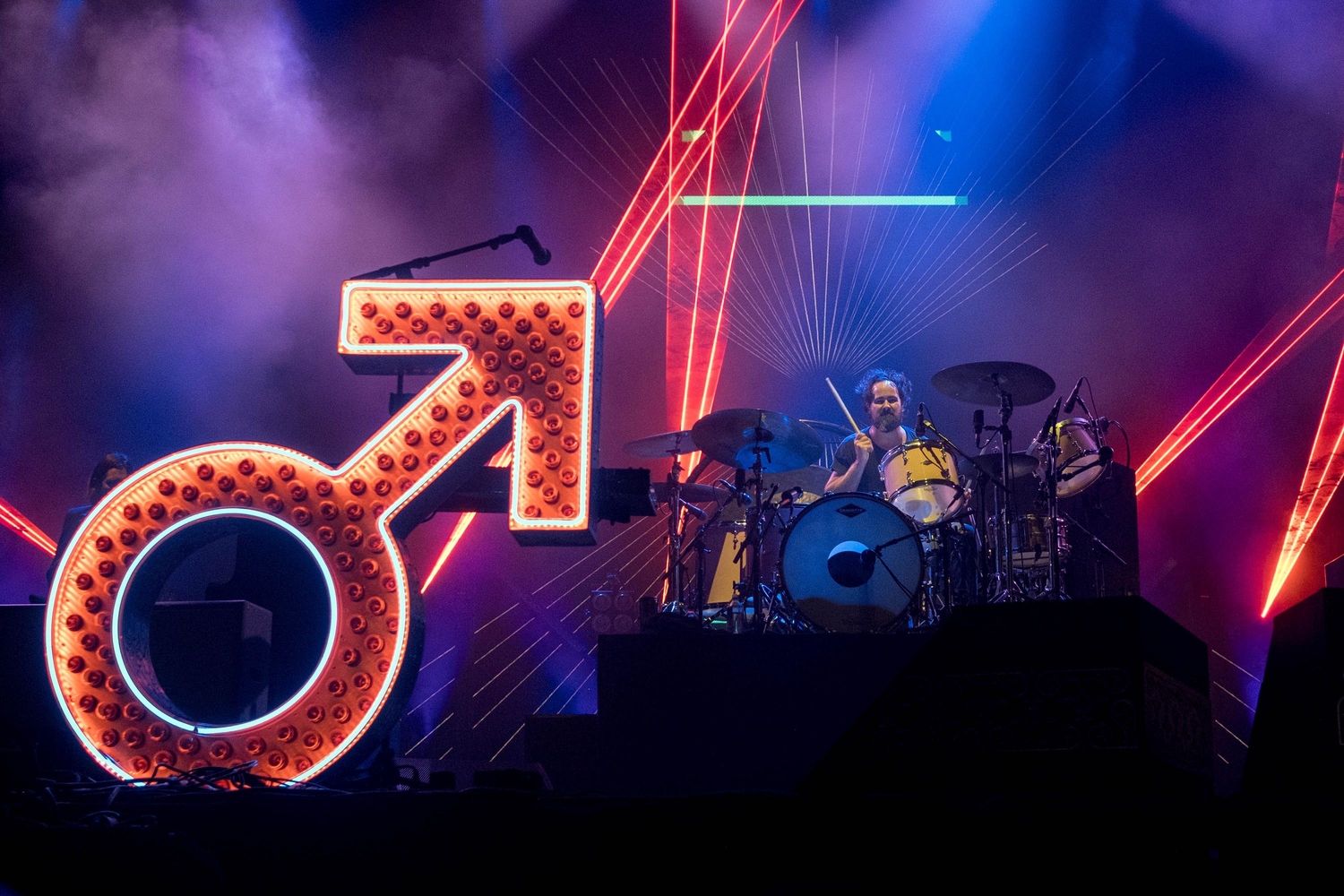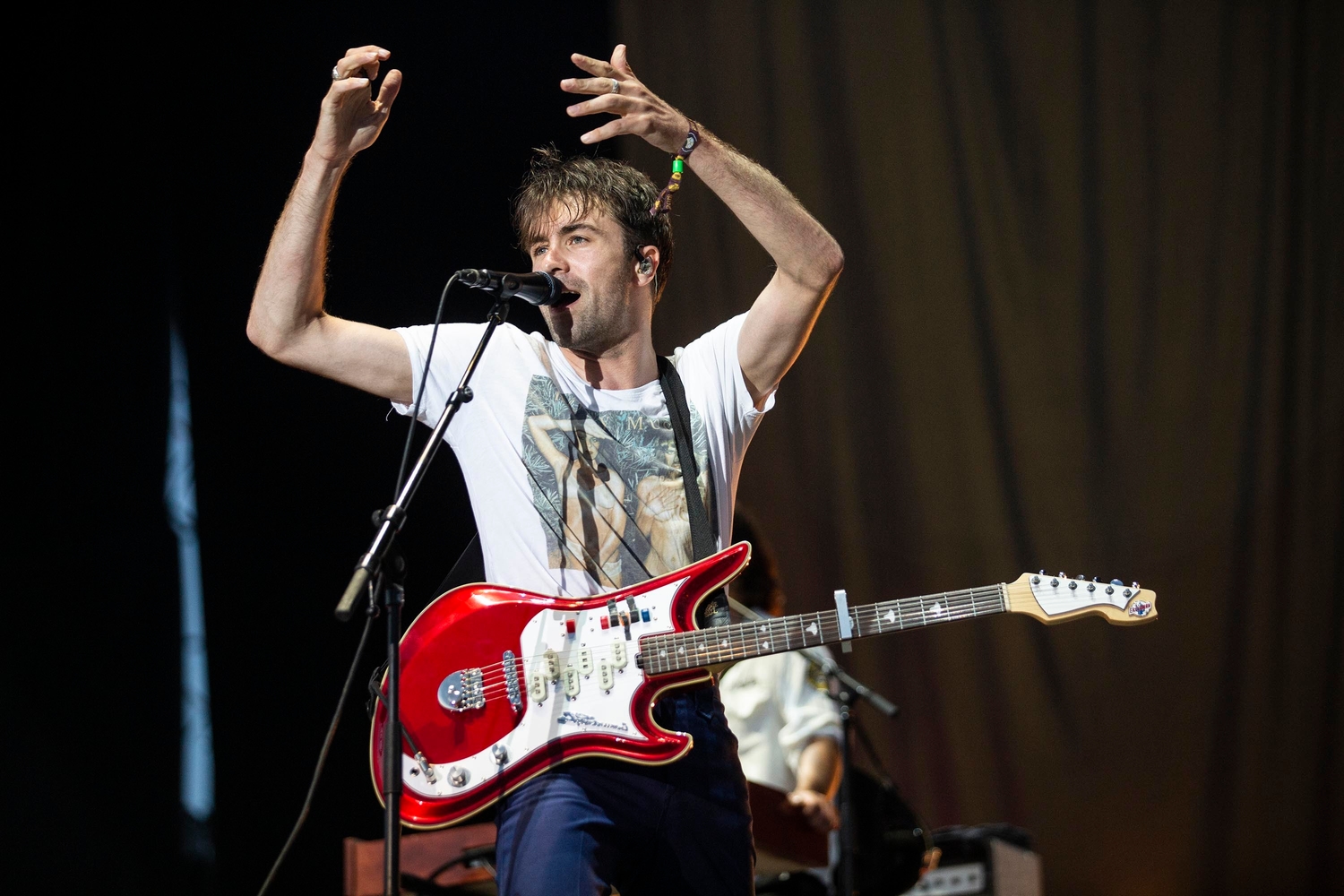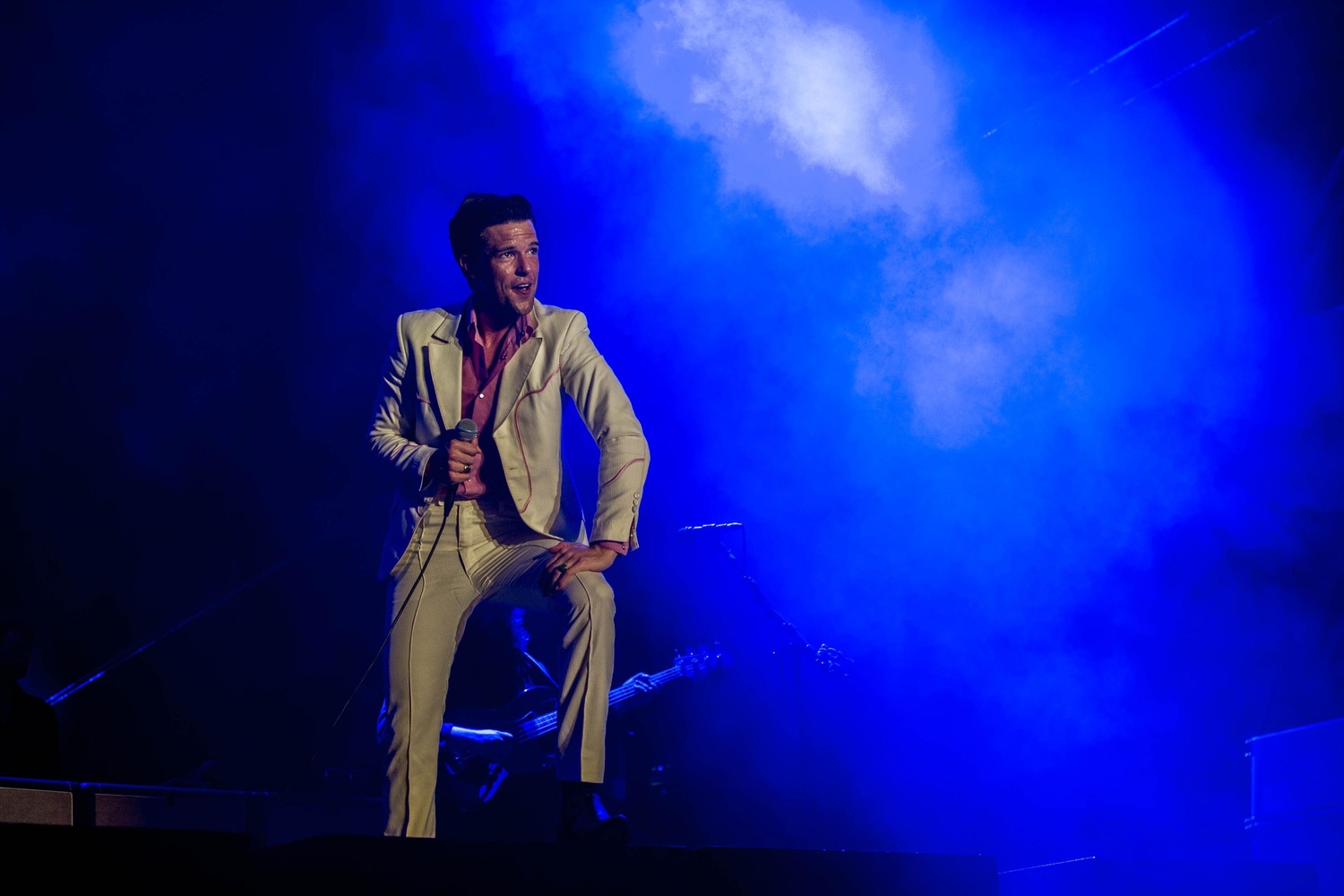 Read More
Featuring King Gizzard & The Lizard Wizard, IDLES, Tkay Maidza, Sleater-Kinney and more.