Live Review
Two Door Cinema Club, Oval Space, London
30th March 2019
The group celebrated new single 'Talk' as part of AMP London.
Last summer Two Door Cinema Club closed the lid on 'Gameshow', their woozy, disco-slanted third album, in a massive blow out at London's Community Festival in Finsbury Park. Just down the road and nine months later, the setting for tonight's intimate comeback performance is Oval Space, packed to the rafters and with some familiar faces in tow, as part of Annie Mac's AMP London event at venues across the capital.
Fresh from the release of glamorous debut 'When We Land', Anteros radiate enthusiasm. 'Drive On' churns with a relentless joy, the kind of song that deserves to be played in sun-baked festival fields, and 'Breakfast' gets swallowed up by the baying masses.
The room is bursting and hazy with sweat by the time Circa Waves plunge into 'Wake Up'. This could be a headline show for all they care, such is the tangible excitement that only increases through the set. Cuts from their upcoming LP 'What's It Like Over There?' get the same treatment as the quick-fire classics 'Fossils' and 'Fire That Burns' - that is to say, mosh pit after mosh pit, reaching an inevitable electrifying apex for 'T-Shirt Weather'.
Wrapping up that day at Community, Two Door had a stage production to match the huge audience they've built over a decade of making great records. Tonight there are no lasers, streamers or fireworks, just four guys, their instruments, and a back catalogue most bands would kill for.
'Talk' gets its first outing, joining the ranks as an instant classic if the number of shoulder-surfers is anything to go by, but surprisingly no more new material is aired all night. The band's outfits - suits in primary colours that match the red stage furniture - are the only other hint that there's even a new 'era' coming at all. Instead, Alex, Kevin, and Sam breeze through a set of classics more akin to a Two Door-themed club night than a live gig.
The first chord of 'Undercover Martyn' has the place in a frenzy. Fifteen minutes in, they've already ticked off 'I Can Talk' and 'What You Know'. "Thanks for coming down", says Alex with a smile, as if a thousand cap Two Door gig wouldn't sell out in seconds. Even with non-album tracks like 'Changing Of the Seasons' in the set, it's far from self-indulgent; they're just giving the people what they want. There's the odd respite, like the heady groove of 'Lavender', but the rest of the night consists of wall-to-wall mania, 'Sun' concluding a glorious night celebrating one of these shores' most beloved groups.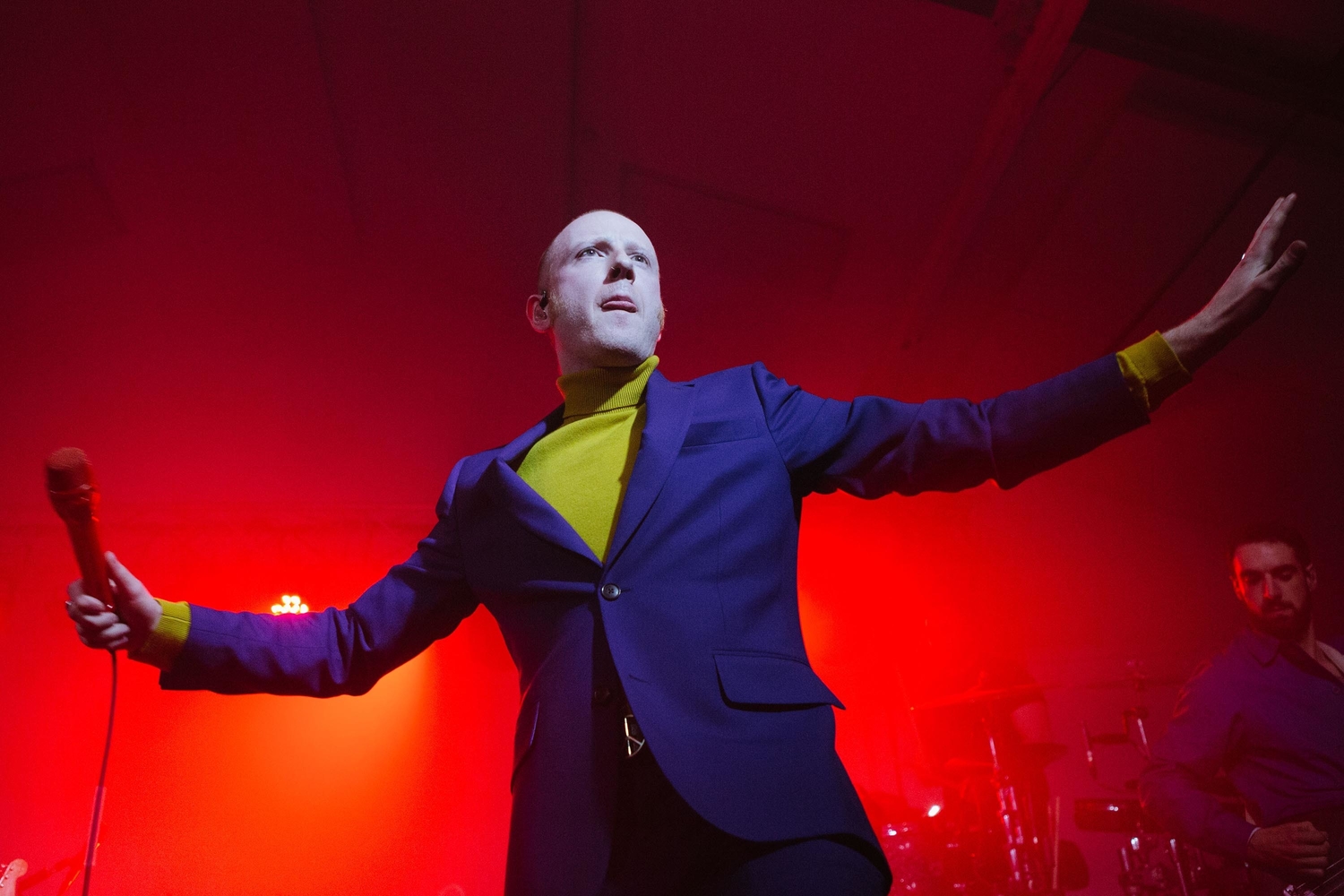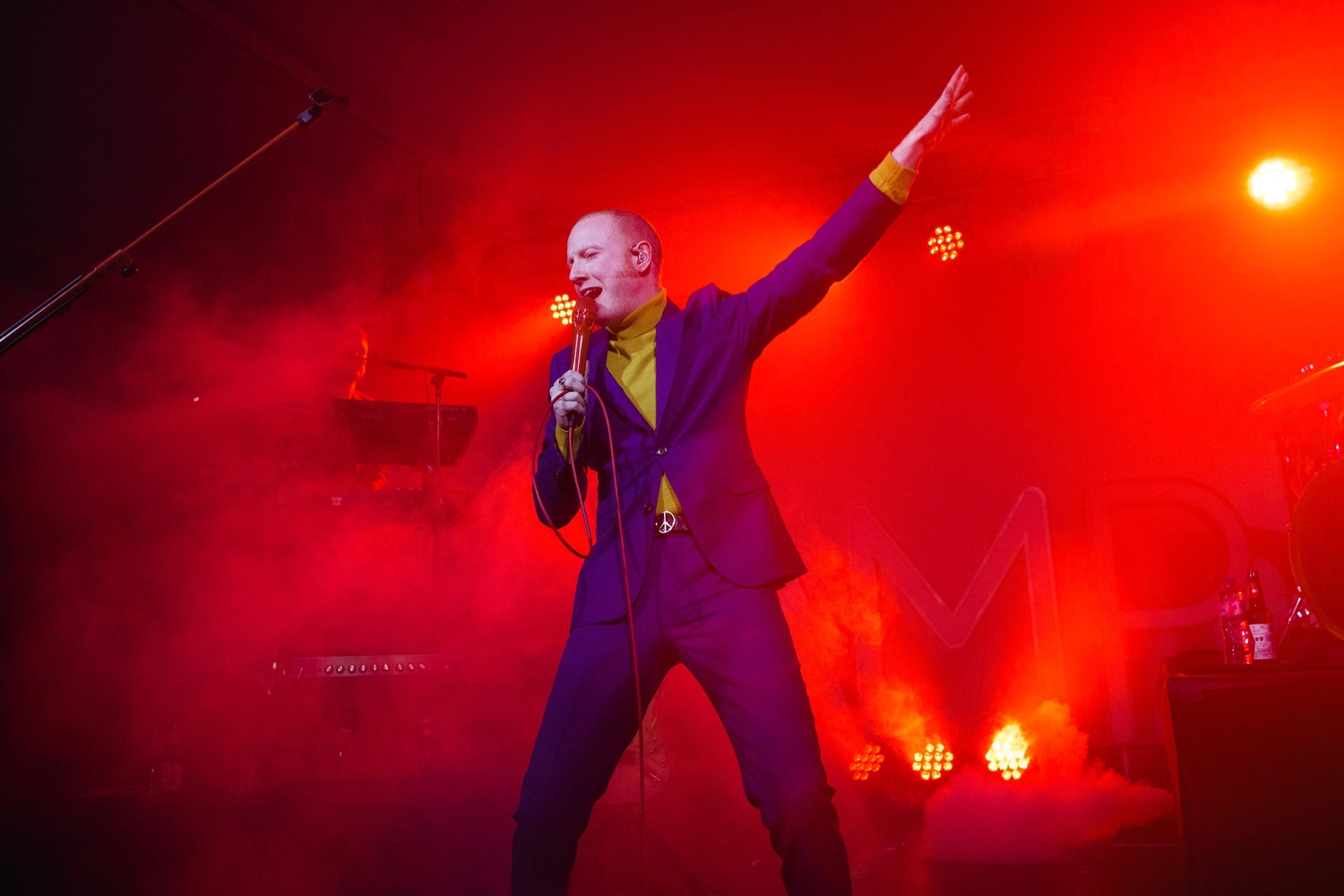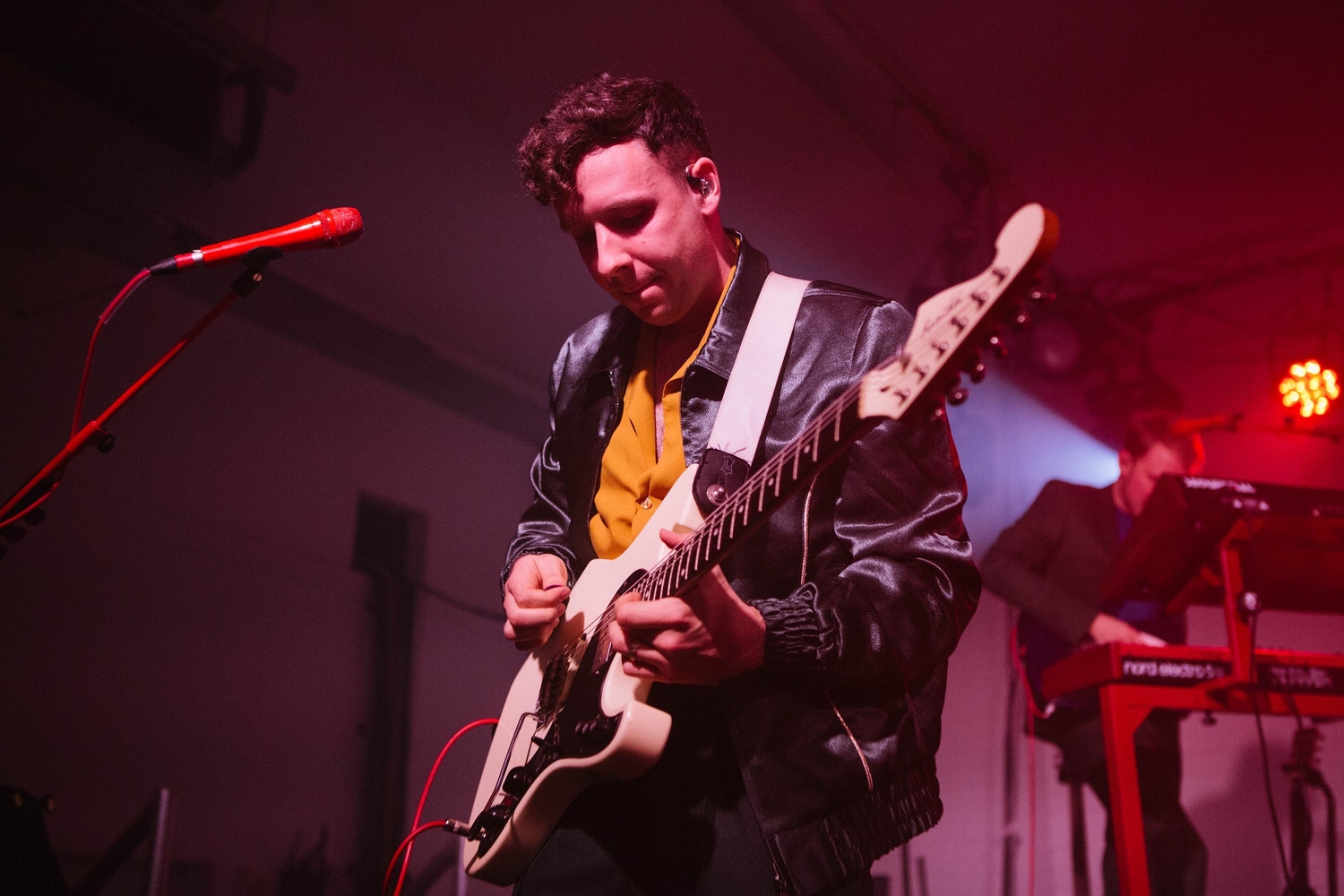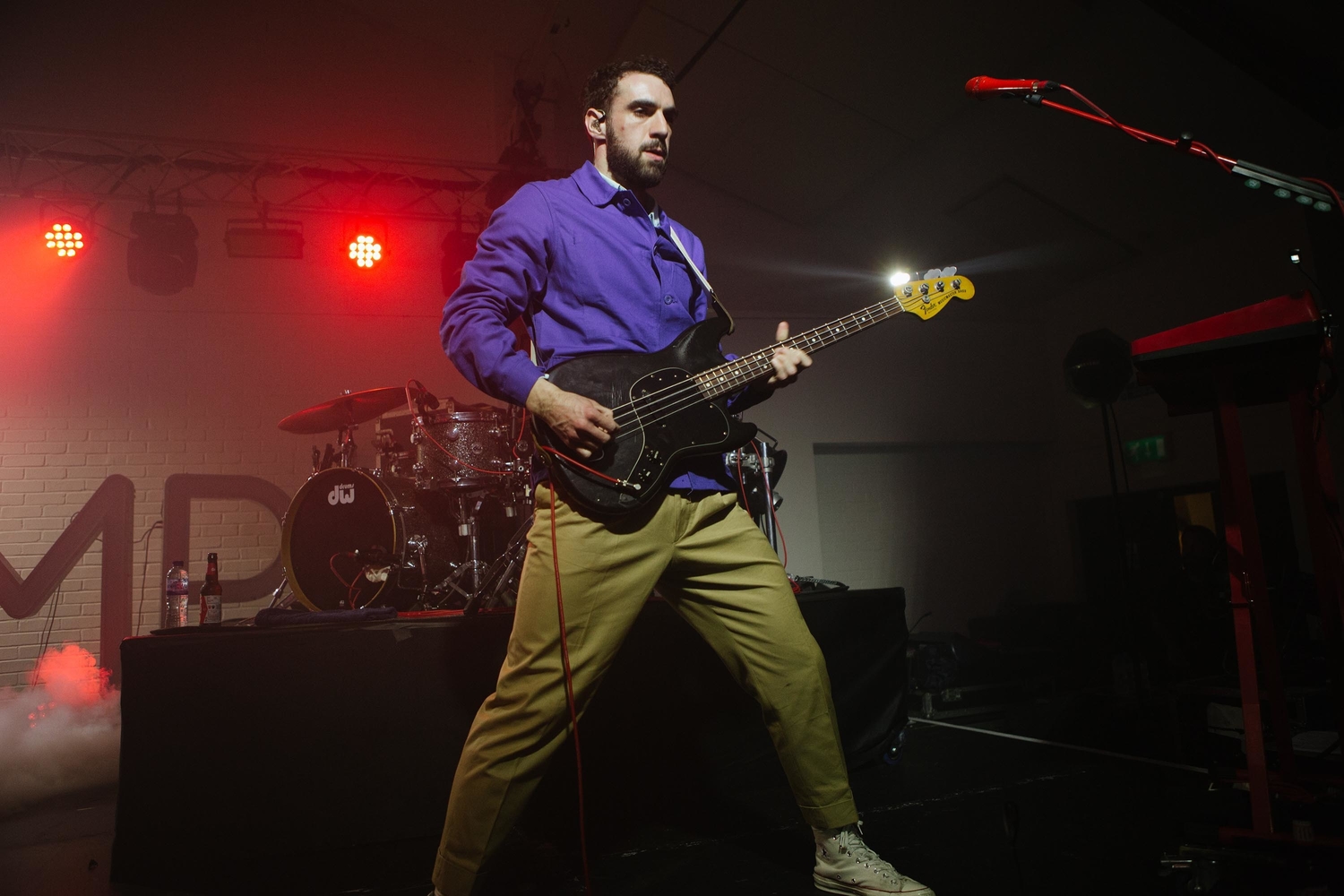 Read More
Popular right now
Featuring James Blake, Romy, Marika Hackman, yeule and more.