Festivals
Community 2018
1st July 2018
King Nun, Marmozets and Circa Waves also contribute to a memorable day.
The road to festival headliner status has been long and tumultuous for Two Door Cinema Club, and while the trio have dabbled in the past, the second edition of London's Community festival sees them at the peak of their power, playing their biggest ever headline show to almost 50,000 lucky young things. It's a baking hot Sunday but from the time the gates open anticipation can be smelt in the air.
The rest of the afternoon is spent hot footing it back and forth across Finsbury Park to catch both buzz newcomers and staple faves, kicking off with Marmozets. It takes a lot to make a 2pm mosh pit in 30-degree heat look appealing, but the Yorkshire quintet are just that kind of band. Tearing up cuts from January's 'Knowing What You Know Now', Becca Macintyre is a fireball of energy, her vocal unfaltering as she thrashes up and down the enormous main stage, no more so than on certified turbo-banger 'Major System Error' which sounds immense.
Today feels like a massive step up for Sundara Karma; having honed their skills on countless fringe stages over the years, the Reading boys are in their absolute element drawing one of the biggest crowds of the day. The infectious grooves of 'Flame' and 'Olympia' reverberate through the air while sun-baked anthem 'She Said' enters the history books as a perfect sing-along festival number.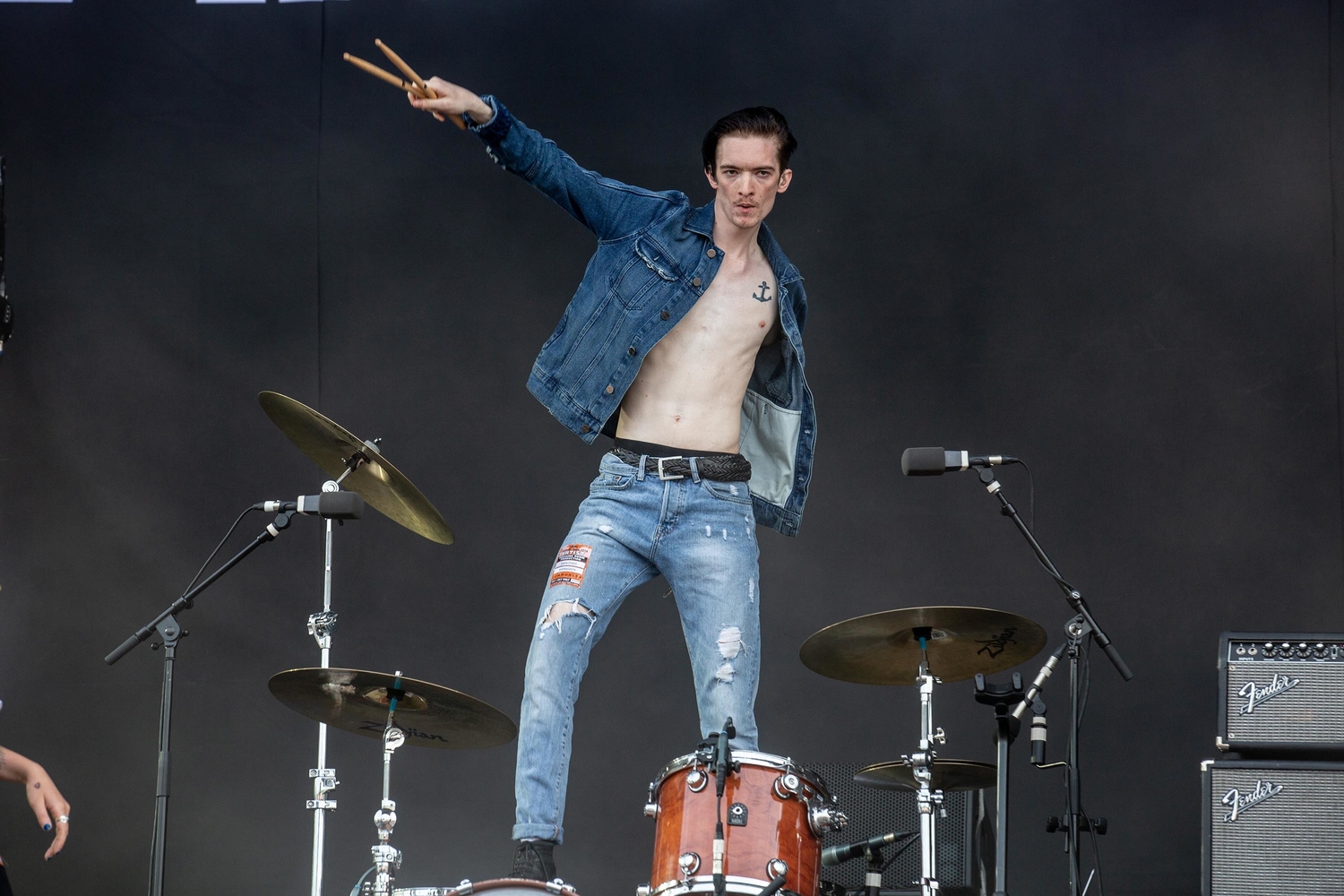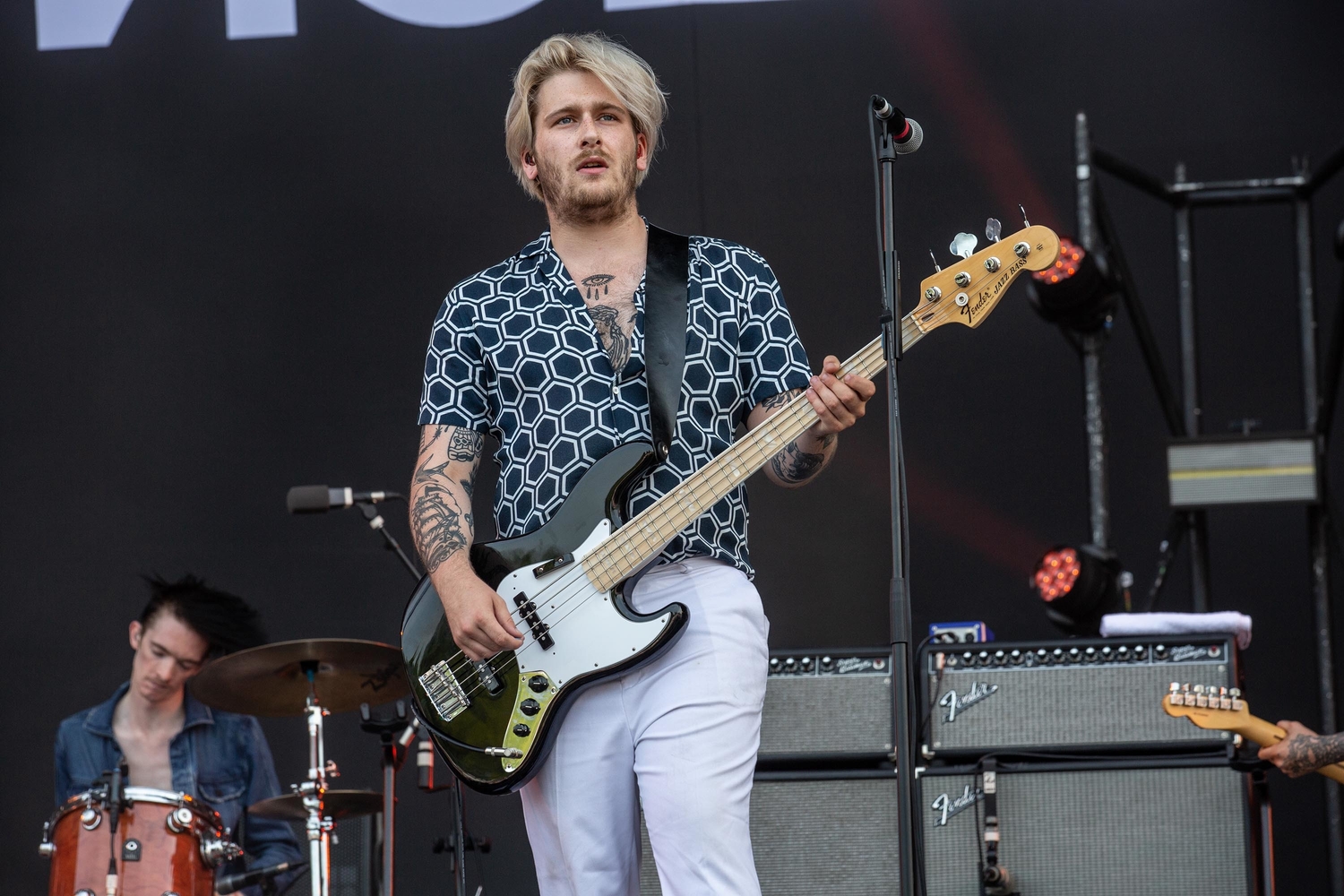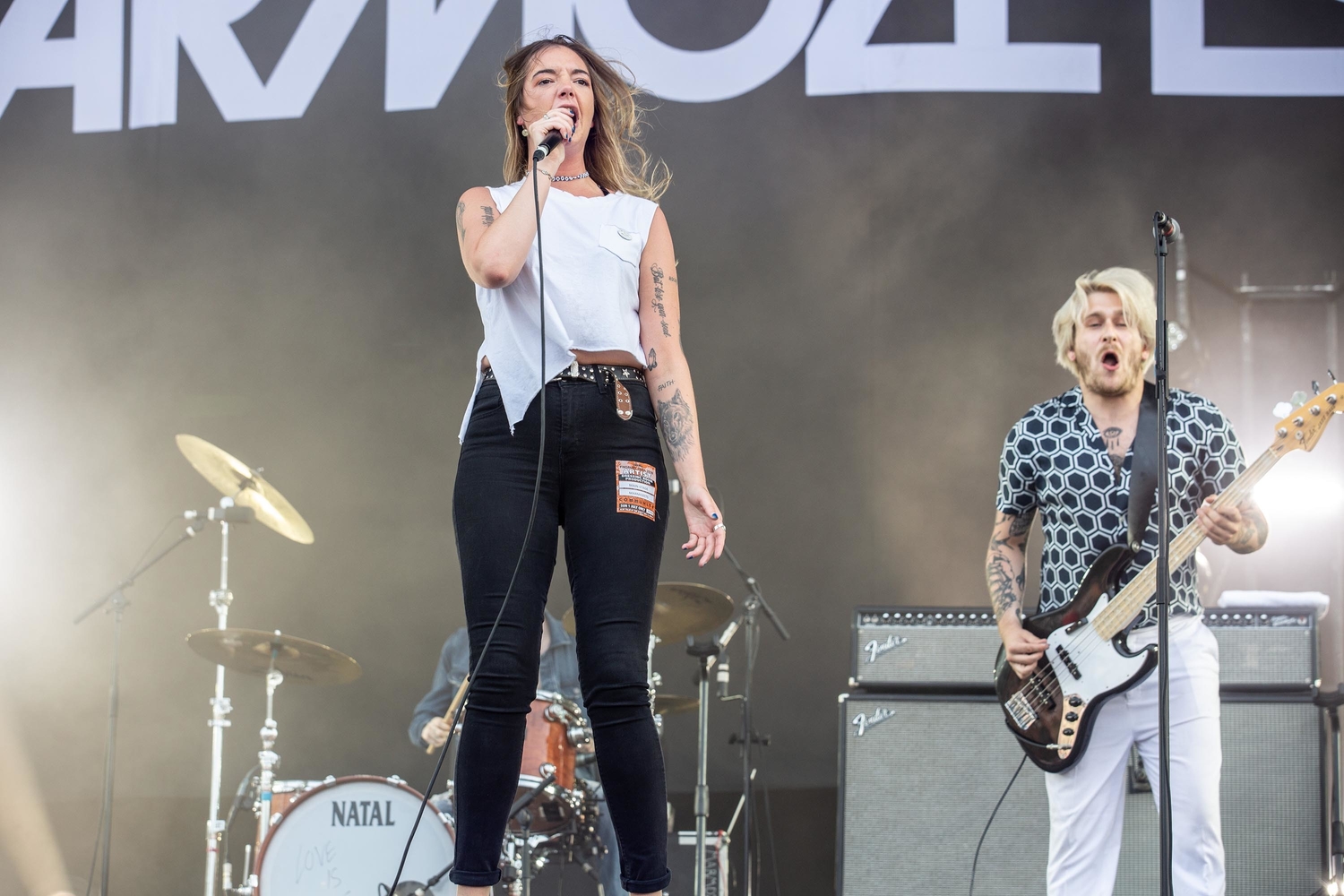 A quick hop over to the N4 Stage finds those scamps King Nun kicking up the dust like it's nobody's business, previewing a forthcoming EP, before Bad Sounds are given a heroes' welcome, their jubilant hip-hop melodies going down a treat in the afternoon heat (and they know it). Legging it back to the main stage there's time to catch the end of Circa Waves, and that one everyone's gagging for. "This song was made for right fucking now," beams Kieran Shuddall, proudly introducing 'T-Shirt Weather', before a biblical scene unfolds of people on shoulders, pints flung, pits opened, in a moment that will surely stick in countless memories for years to come.
"We're Pale Waves, we're from Manchester", announces Heather Baron-Gracie, as if anyone didn't know, diving into a shimmery rendition of 'Kiss'. With a revised stage entrance and more confidence, it's a real treat to see how far the DIY favourites have come in such a short space of time; Heather bounds around playfully, joining Ciara on the drum riser and dancing around guitarist Hugo, every single song greeted with screams and movement from the thousands-strong crowd. Released just a few days before, 'Noises' is sung back as strongly as all the others. There's even a pit for 'My Obsession' - the 'slow one'.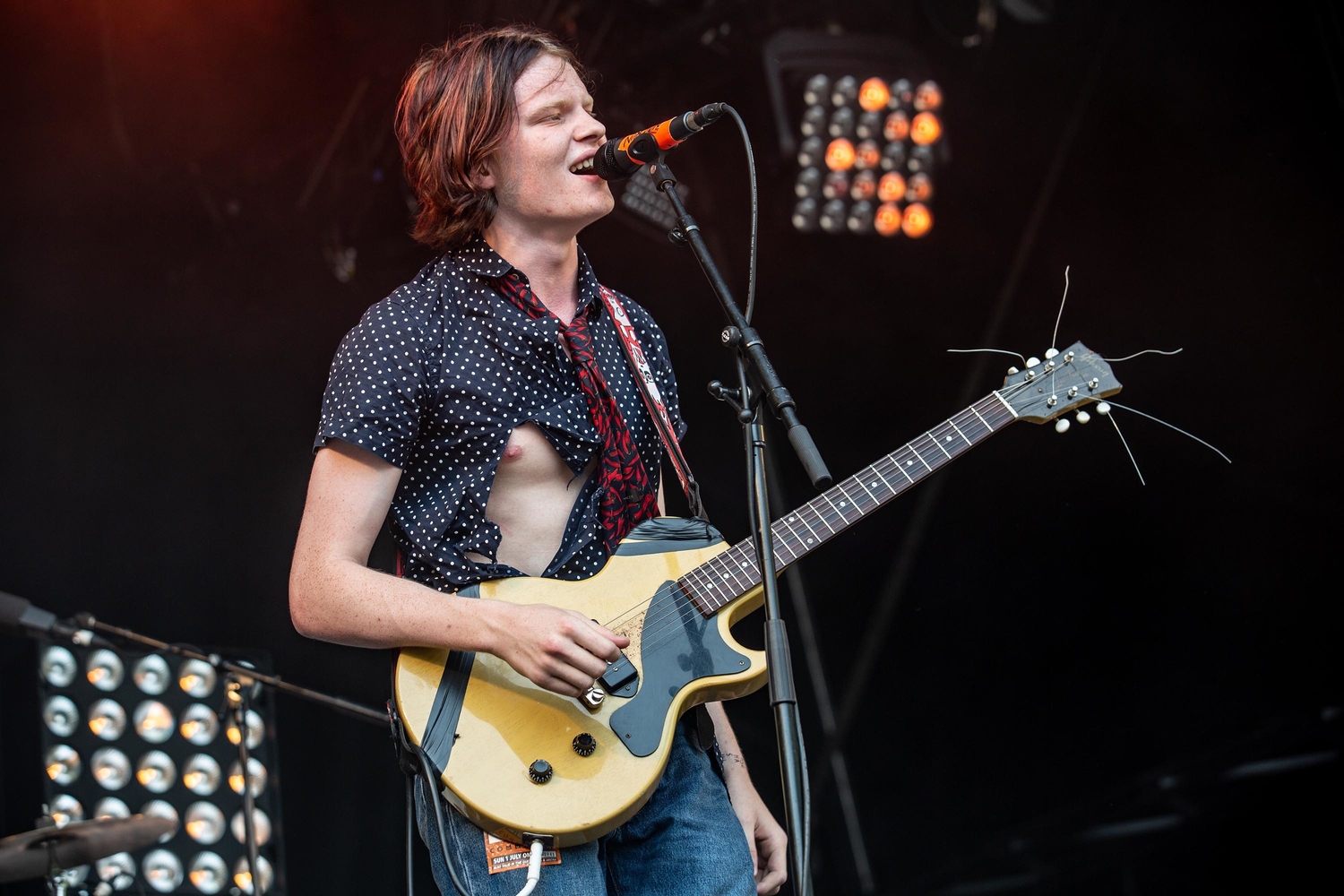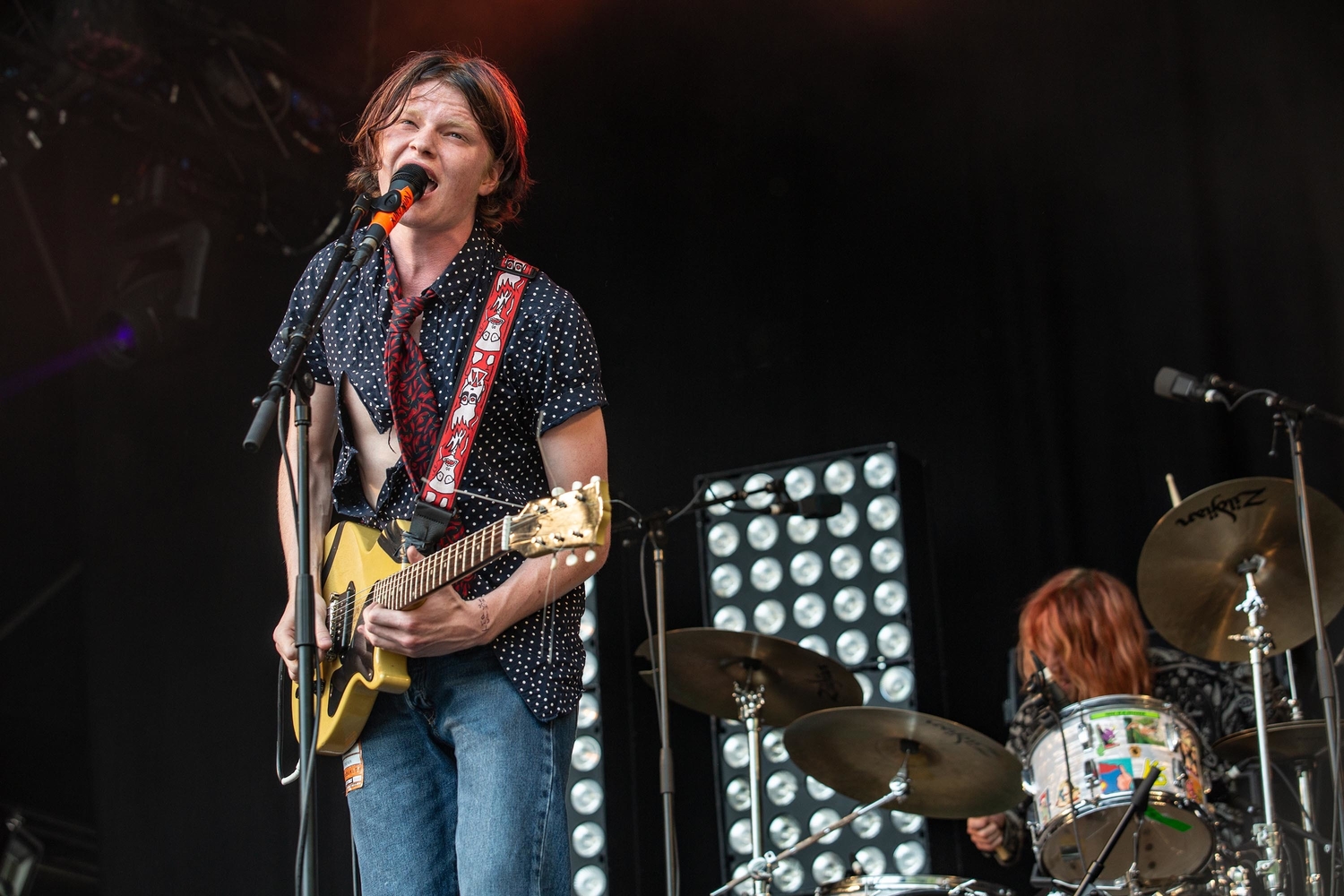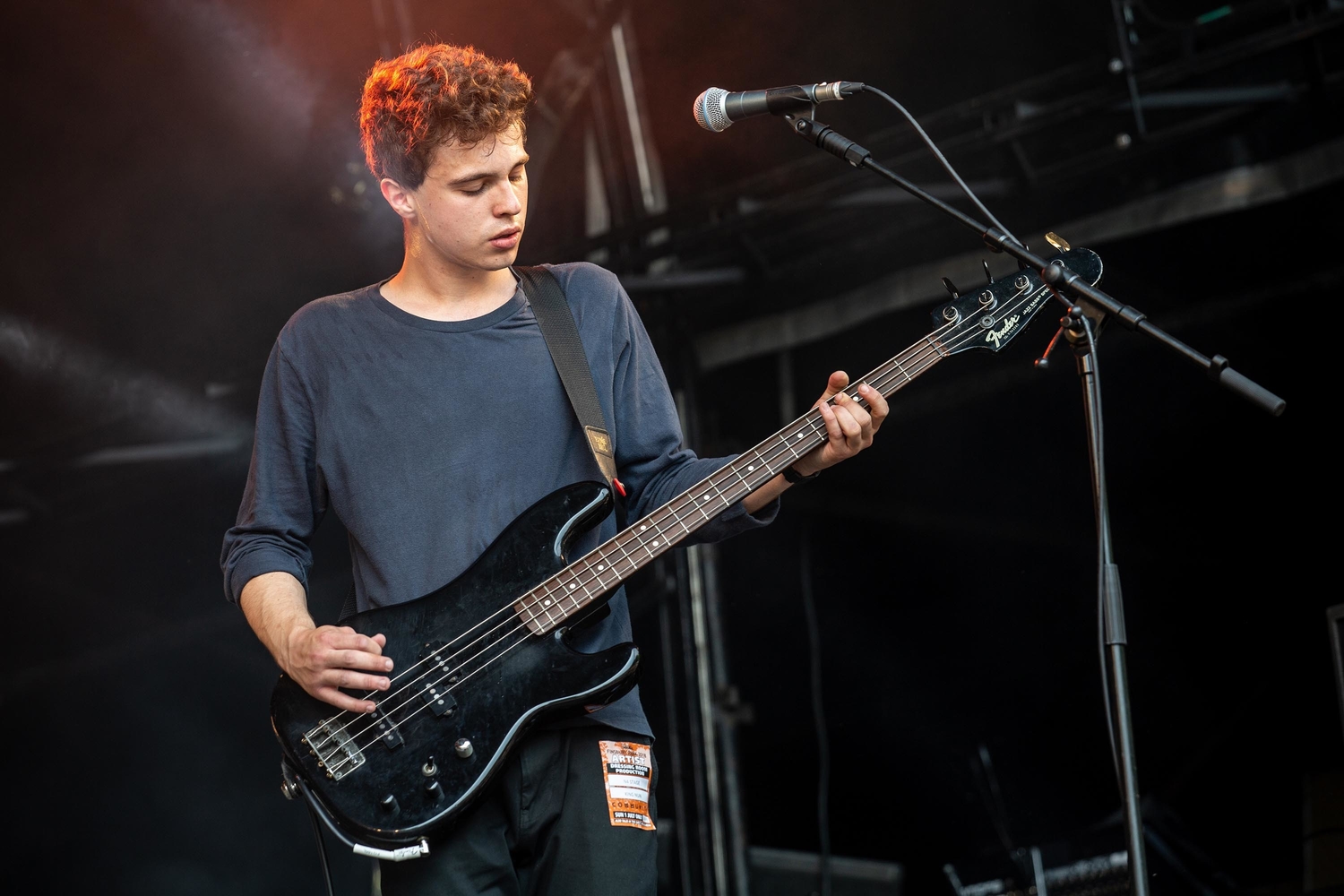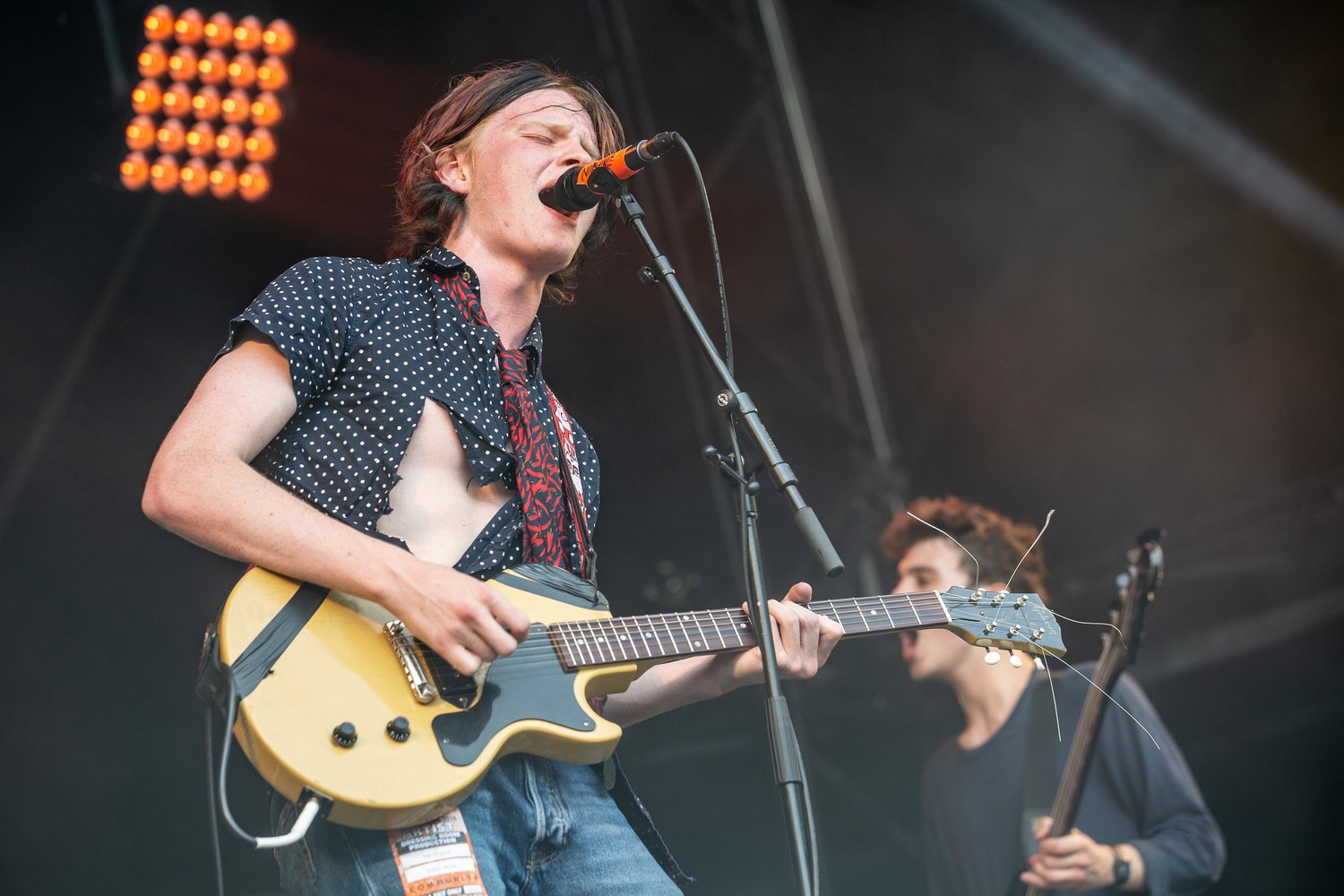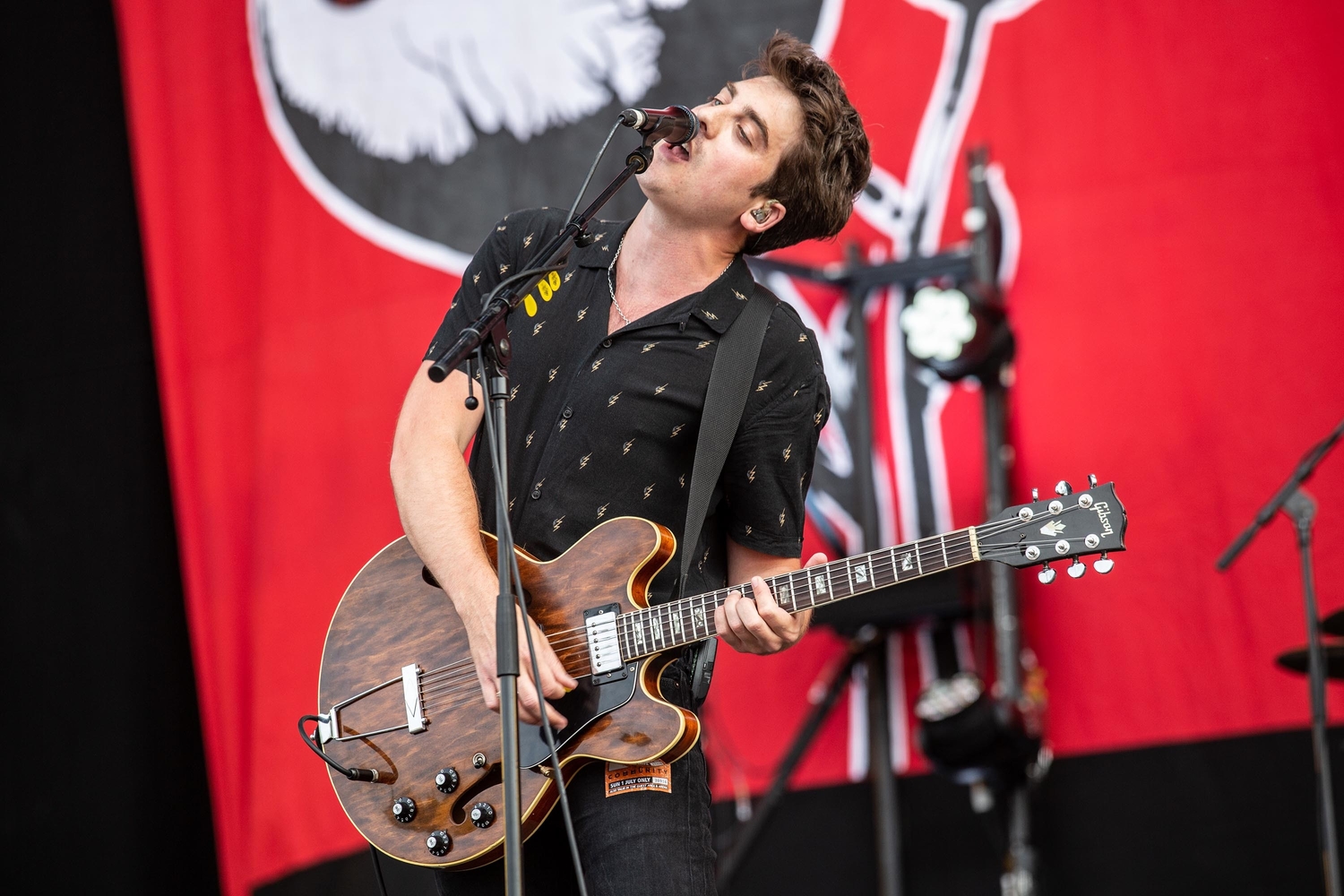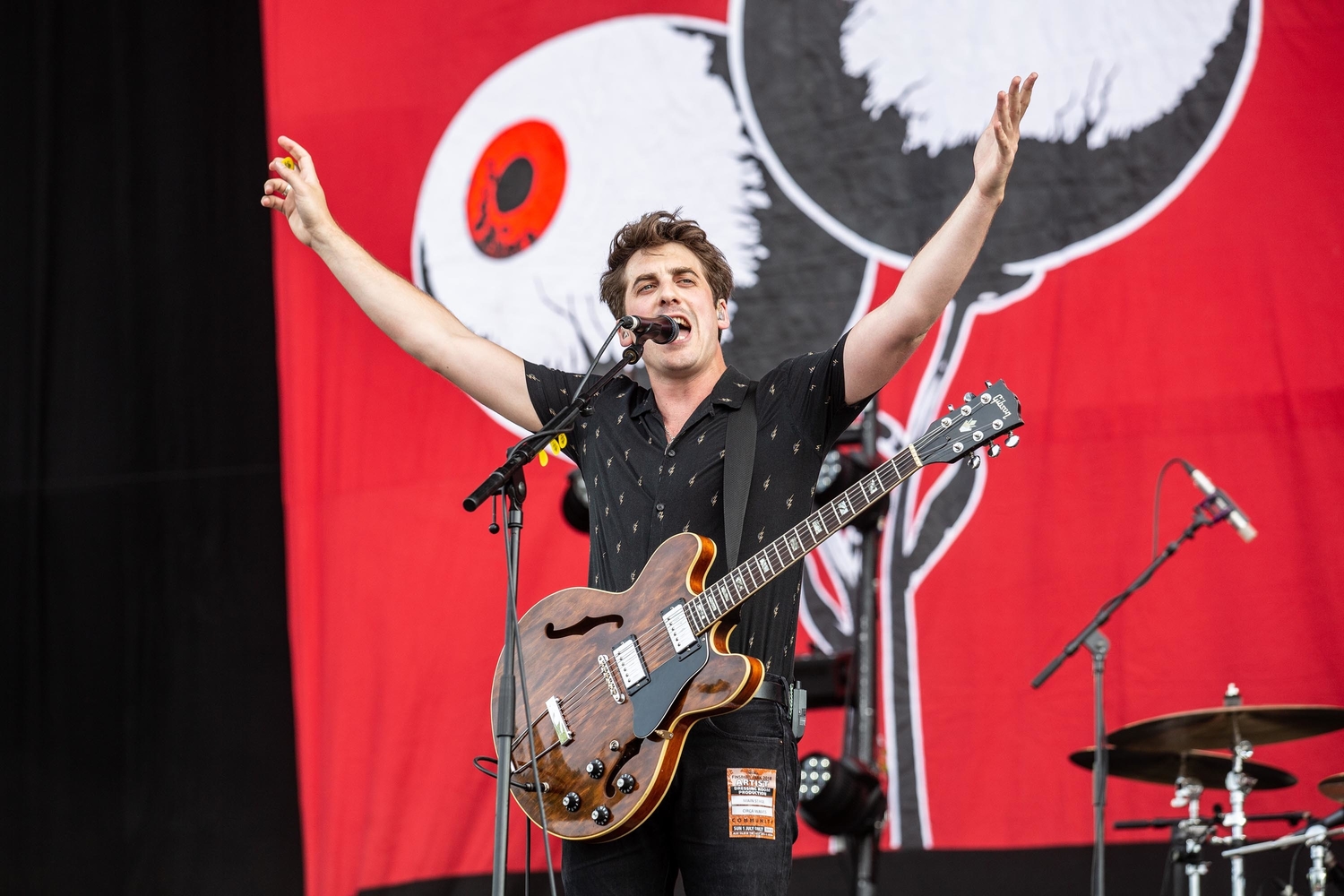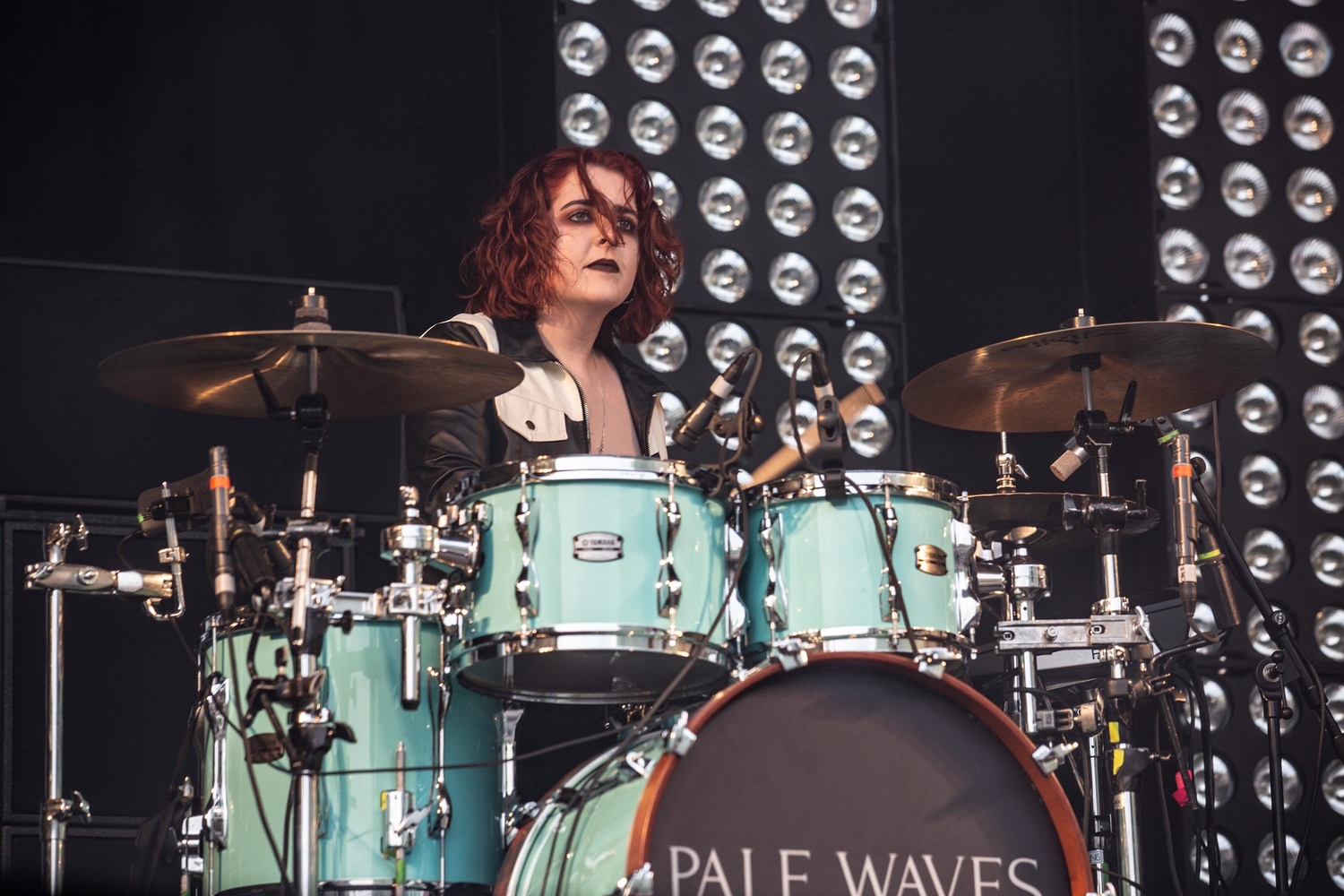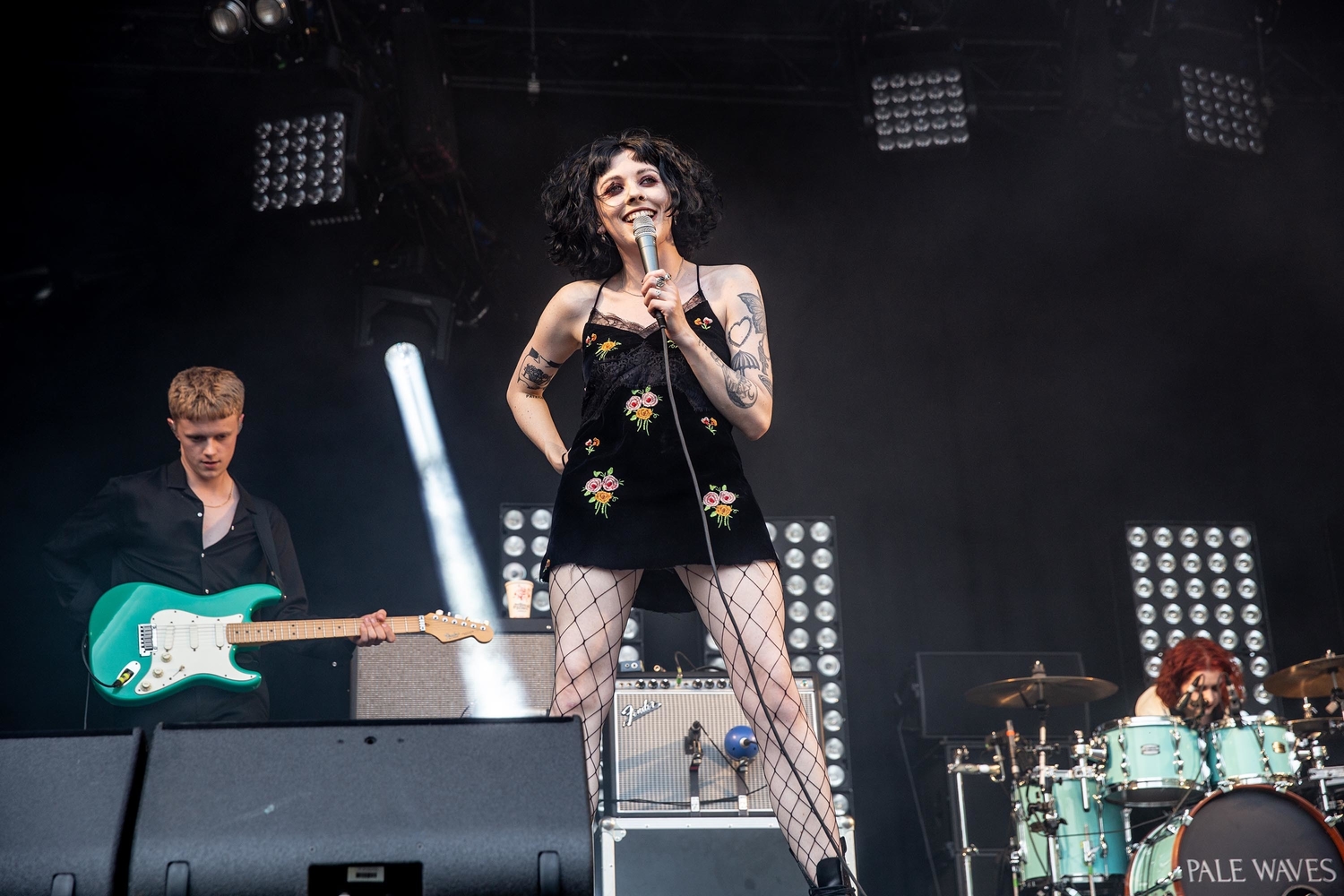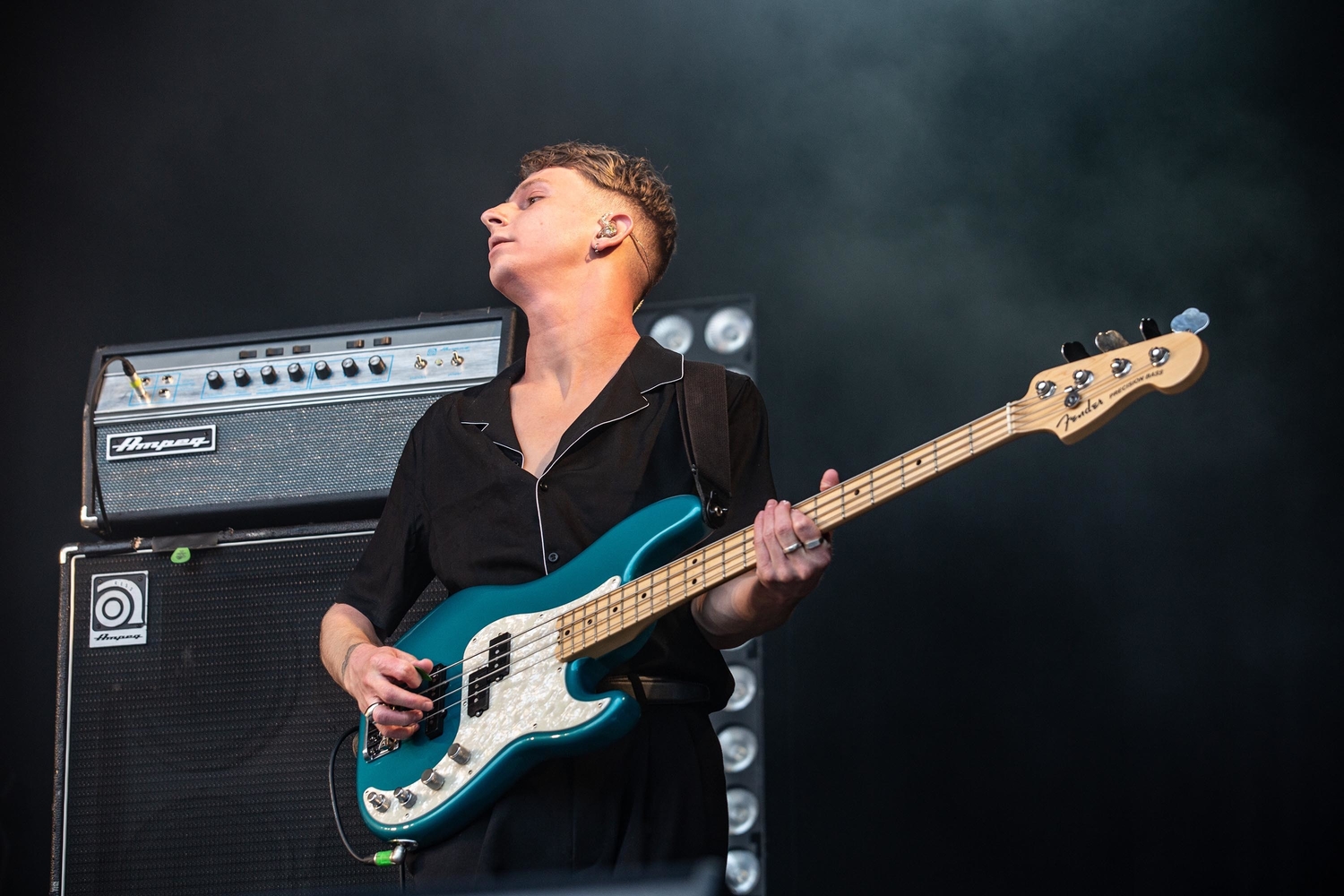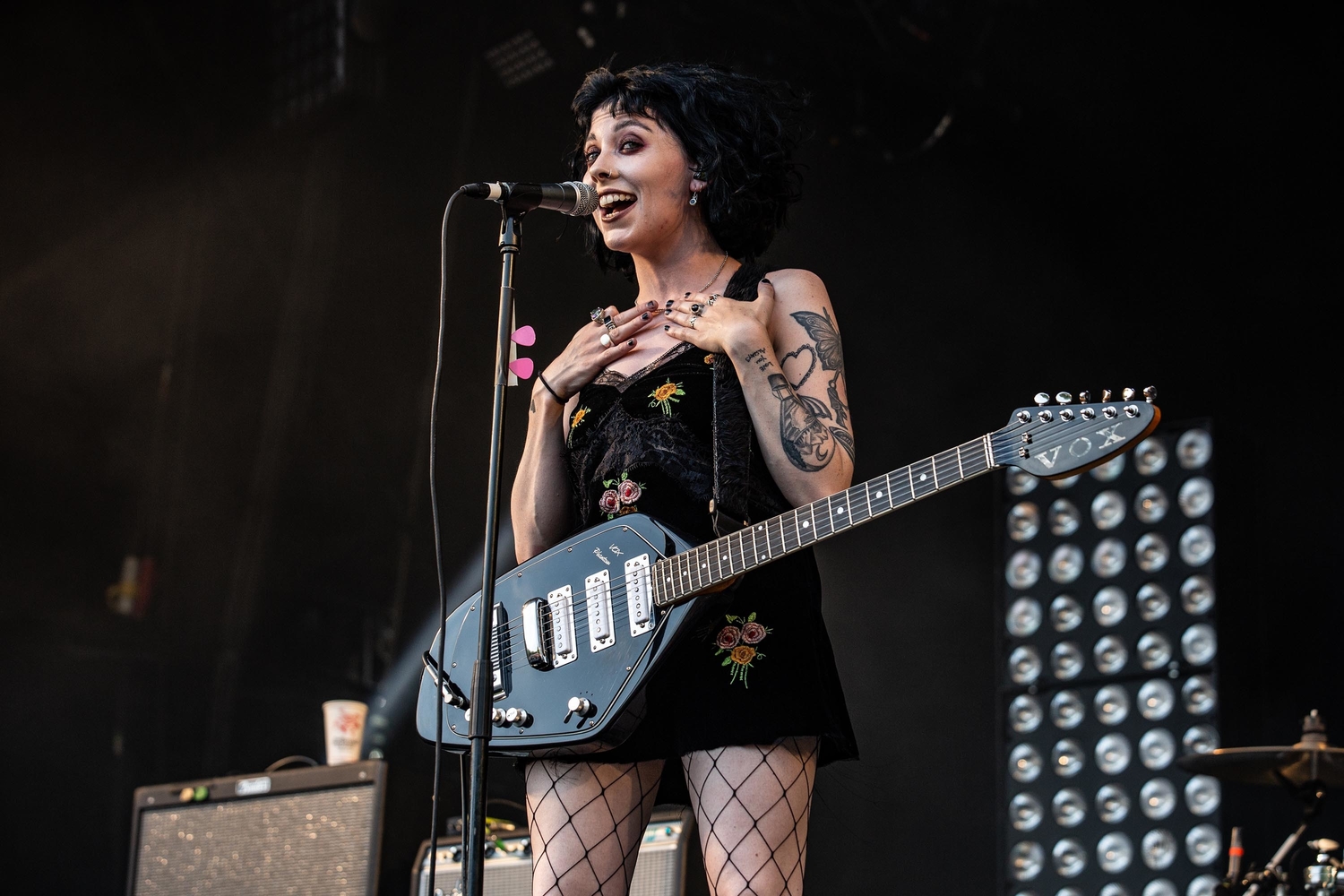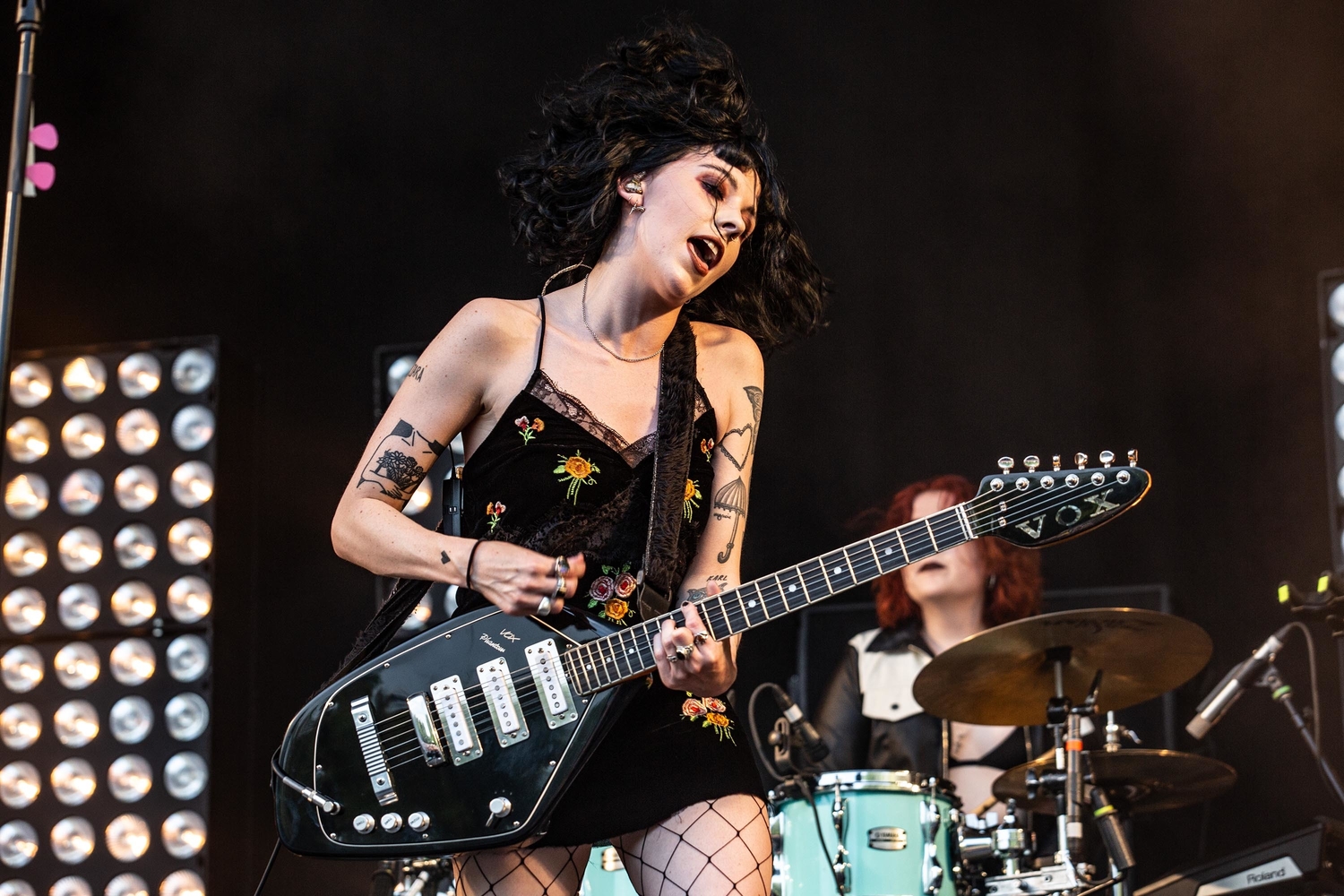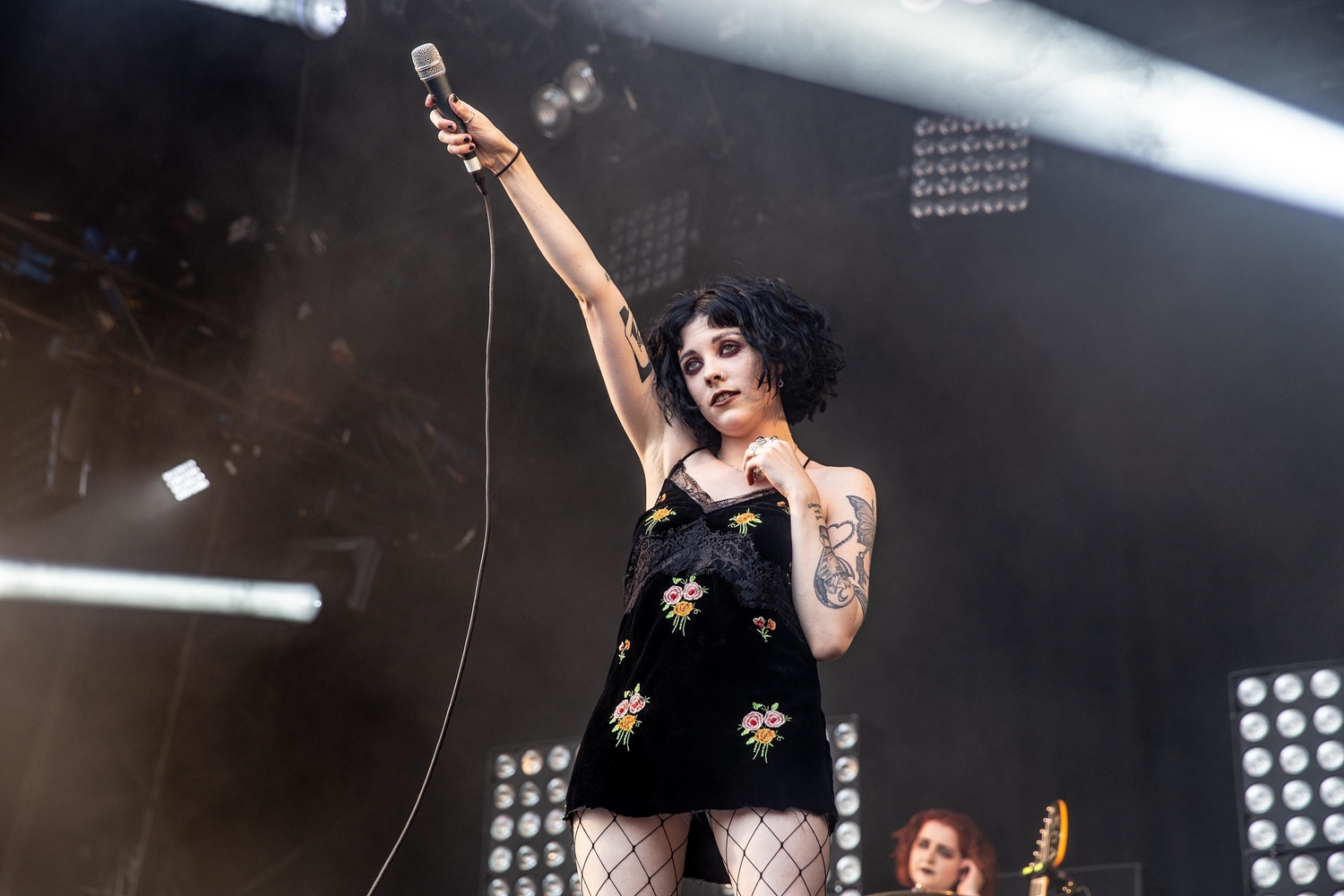 A deluge of bodies rushing back to the main arena can only mean one thing: The Vaccines have come out to play. Stage decked up with a golden backdrop and vintage movie-set lighting, the band look downright phenomenal in the twilight glow. They don't fuck about unleashing the bangers, kicking off with a cut from each album: 'Nightclub' followed by 'Wrecking Bar', 'Teenage Icon' and 'Dream Lover', all delivered with lightning-fast precision. Justin and co know the young crowd are here for the classics. They whiz through 'Nørgaard' and 'All In White' barely stopping for breath, before a surfy new one titled 'All My Friends'. In dazzling blue flares, Justin Young coaxes his eager audience into 'If You Wanna' before knocking it out the park with another 'Combat Sports' slice, 'I Can't Quit'.
Time for the headliners. The journey to get here has been long and gruelling; just as Two Door reached their pinnacle off the back of 'Beacon', a cancelled appearance at Latitude 2014 signalled the start of a rough patch, with speculation that the group would no longer continue. Thank Christ they got through it, tbh. If tonight is proof of one thing, it's that the world needs TDCC.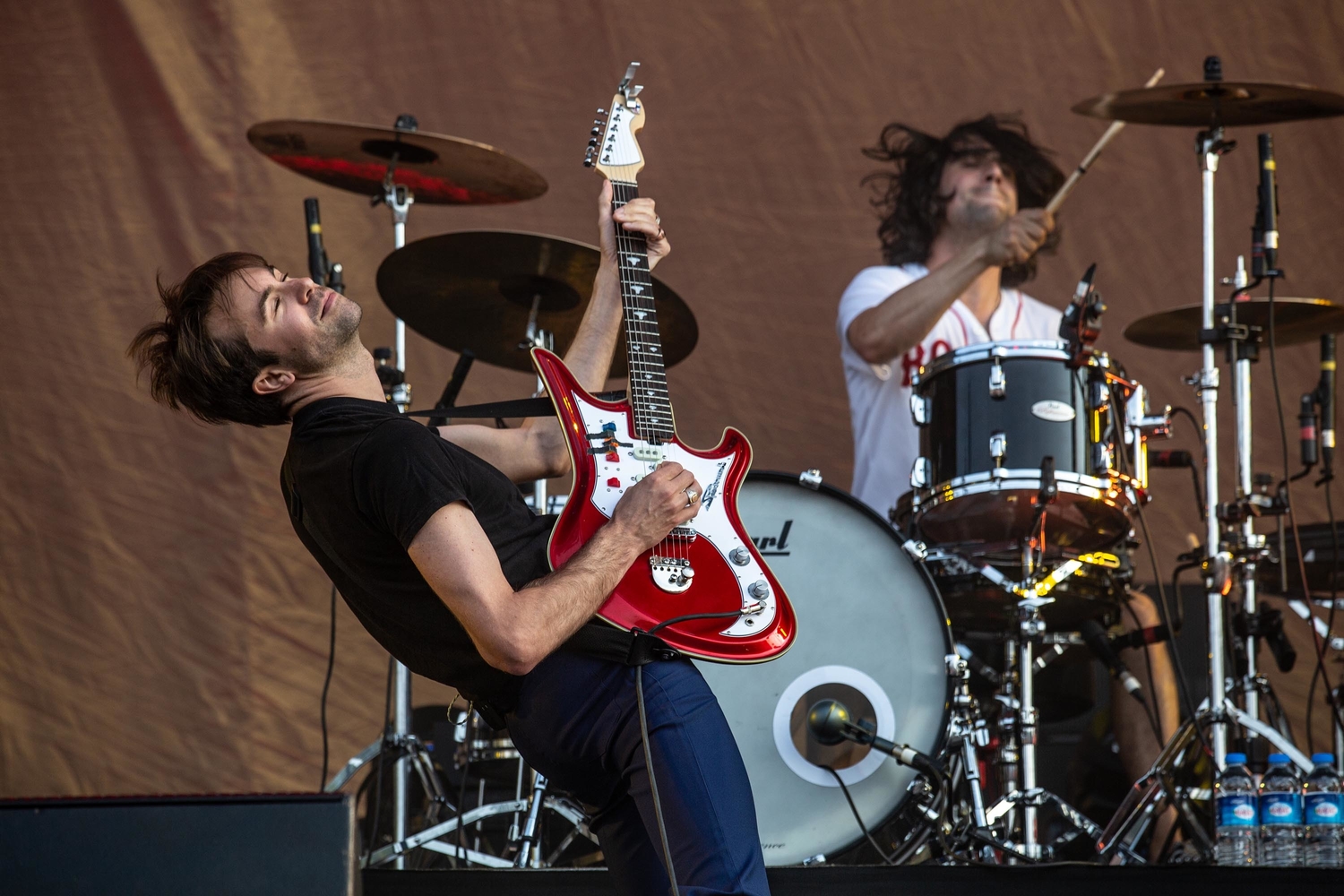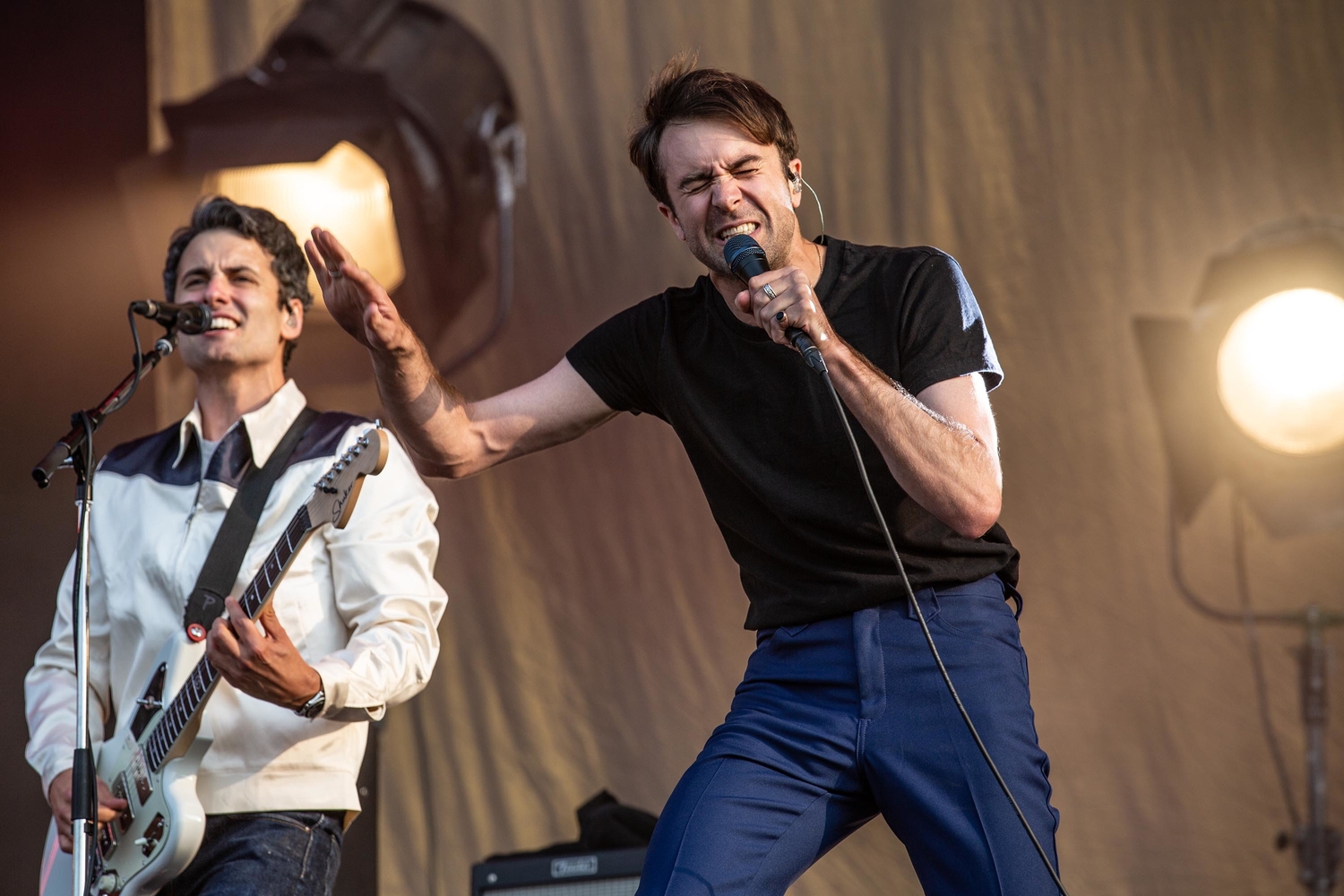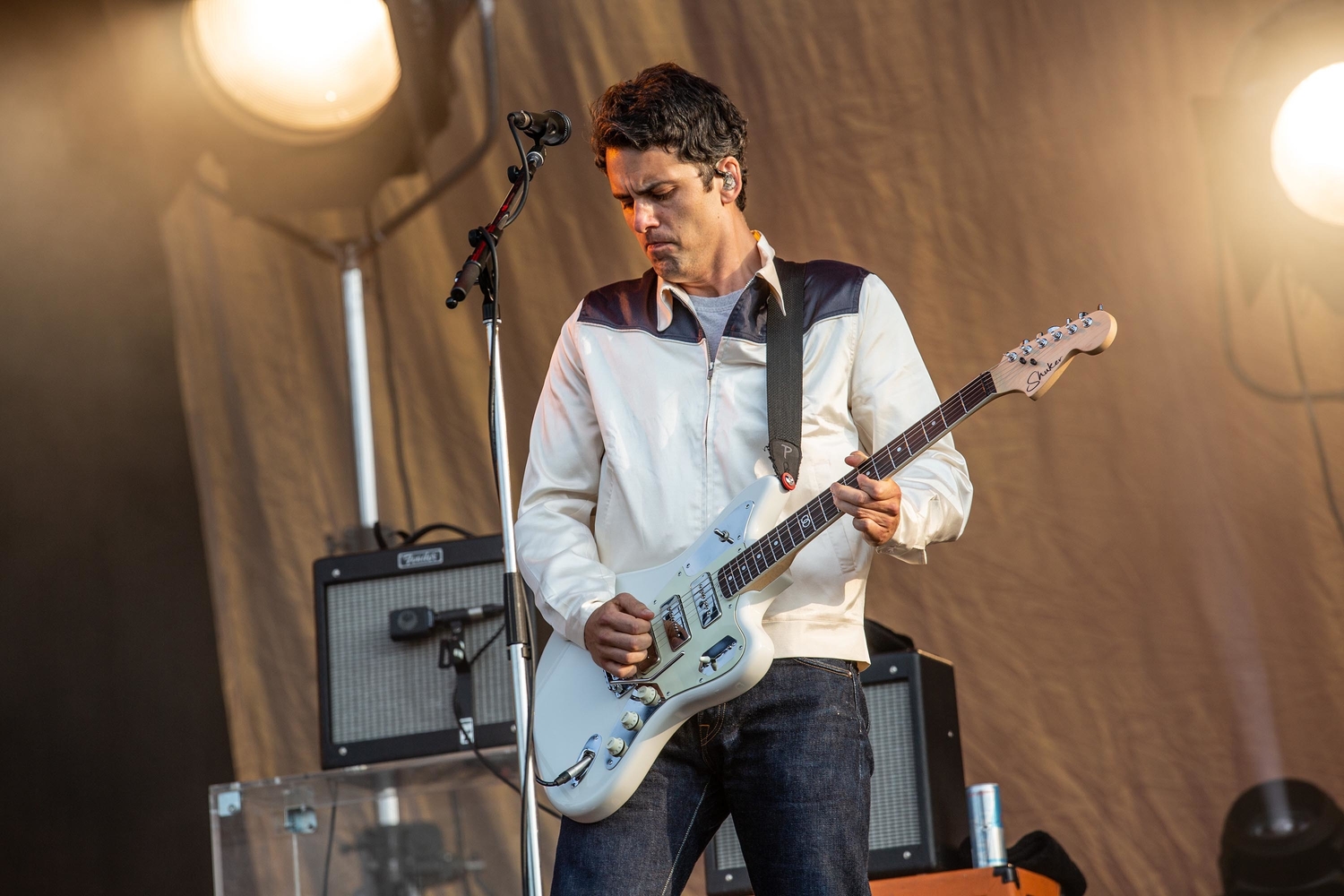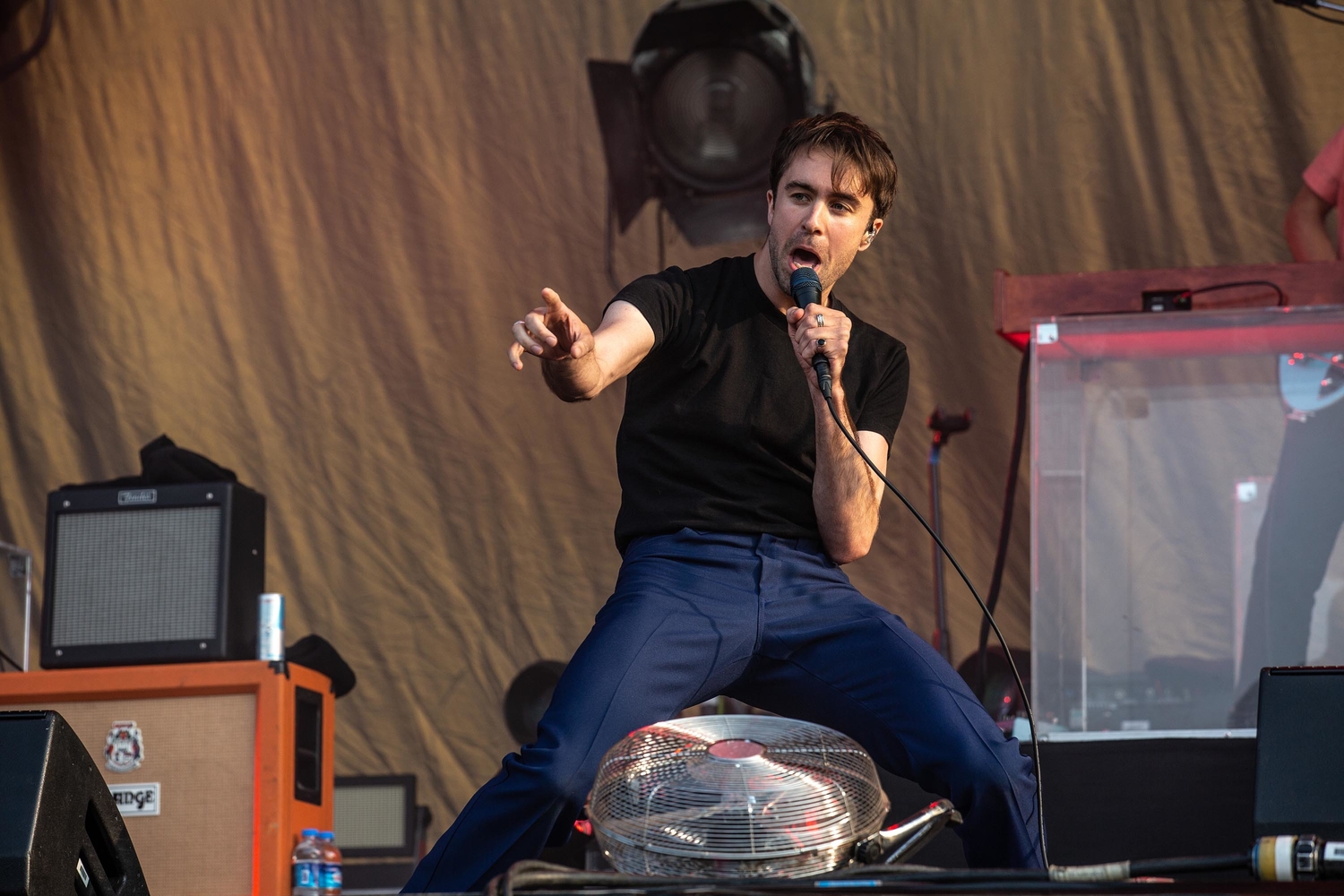 Crowd ready and waiting and an elaborate light display revealed on stage, the band emerge, wasting no time rocketing into 2010's 'Undercover Martyn'. Huge streamers are fired out early doors, mosh pits rejuvenated, smiles all round. What follows is approximately 90 minutes of no-holds-barred indie pop brilliance as Alex Trimble and co keep Finsbury Park under their collective thumb from start to finish, ricocheting through hit after hit, being met with waves of enthusiasm in return.
For an album that came out almost two years ago, picks from 'Gameshow' sound remarkably immediate slotted in next to the classics ('What You Know', 'Cigarettes in the Theatre' et al): under a purple glow, the electro-sludge of 'Are We Ready' gets fists pumping wildly, 'Bad Decisions' inspires woozy hip grooving, and Alex's robotic vocal on 'Lavender' provides a much needed respite between the sweaty frenzy of the rest of the show.
With the night drawing swiftly in there's just time for debut single 'Something Good Can Work', before 'Sun' wraps up a phenomenal day in celebratory style, with a stunning firework display over the London skyline.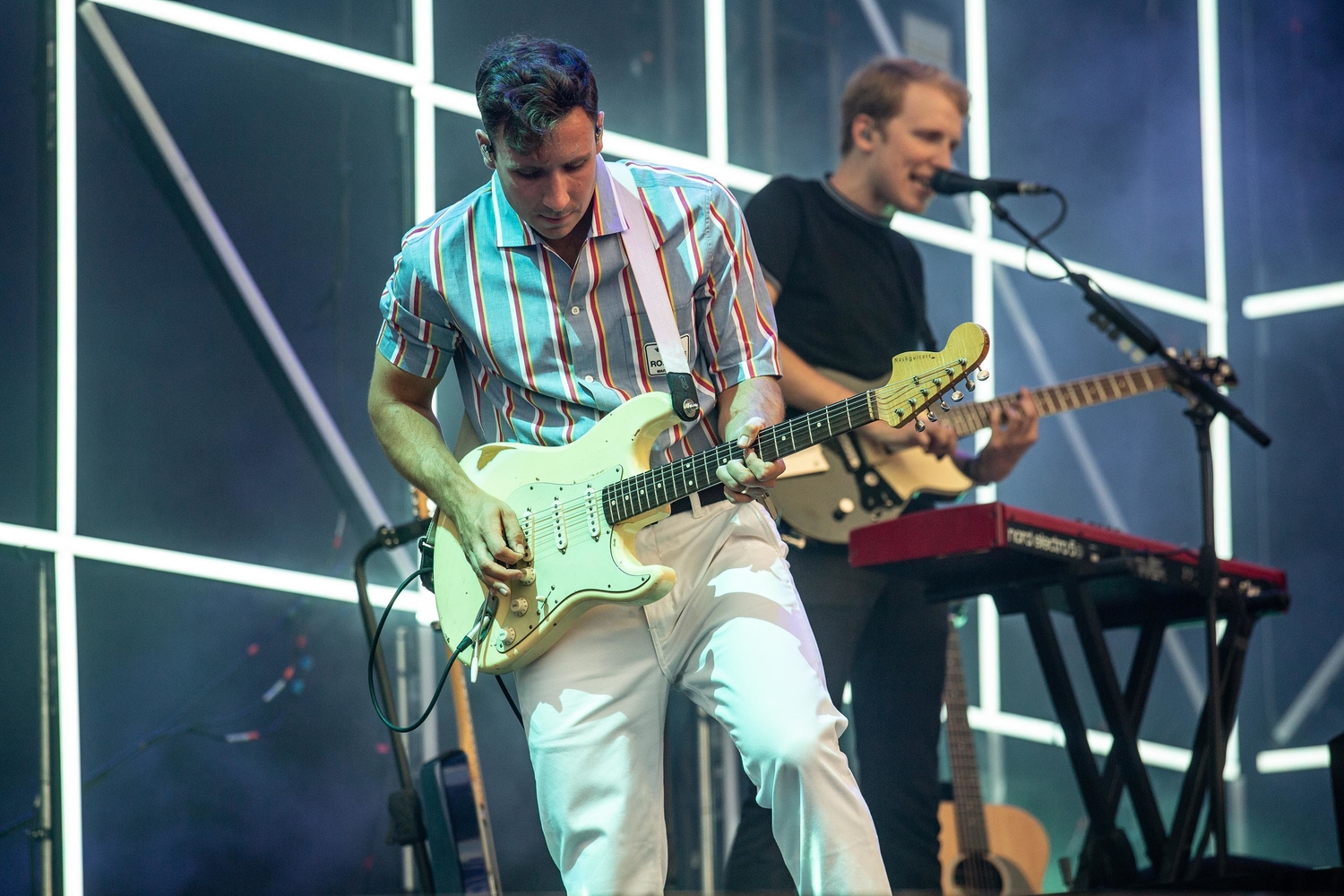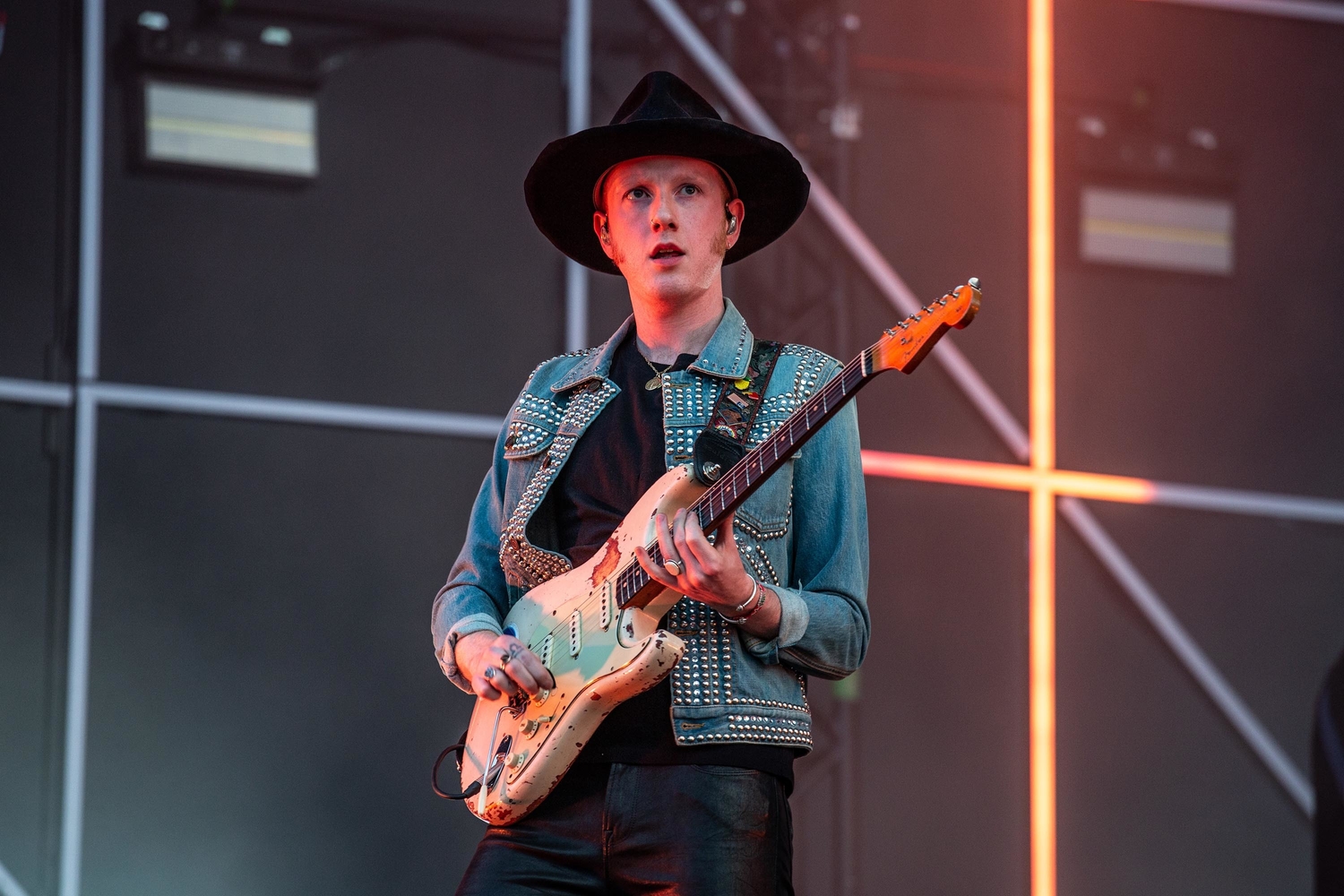 Read More
Featuring James Blake, Romy, Marika Hackman, yeule and more.