Live Review
Vampire Weekend, Alexandra Palace, London
13th November 2019
Ezra and pals manage to make it feel like the same intimate sing-a-long, albeit this time with 10,000 of your mates.
Nine years since their last show at London's Alexandra Palace - and six years to the day since they performed at the O2 - Vampire Weekend return to the iconic North London venue for the first of two triumphant sold-out shows.

Performing hits from their decade-spanning discography, their two hour-long set has everything, sparkling with elements of a hard AF rock show complete with crashing cymbals and huge guitar solos led by recent-ish live addition Brian Robert Jones during tracks like the mid-set Ezra-featuring SBTRKT number 'New Dorp. New York' before flowing effortlessly between sunshine soaked indie-pop bops that have soundtracked summers since their debut hit in 2008.
Ezra Koenig leads proceedings with the kind of confident flair that comes with being at the top of your game for over a decade. After making their live London return back in March at Hackney's EartH, Ally Pally is certainly a larger affair, but Ezra and pals manage to make it feel like the same intimate sing-a-long, albeit this time with 10,000 of your mates. As he gleams at the crowd, it genuinely feels like the night is a "yeah, I was there" moment.
Throughout the 26-long song set list, the group throw in a little something for everyone. There's classics 'Cousins' and 'Cape Cod Kwassa Kwassa' that act as an instant time machine, with the breakout 'A-Punk' seeing pints thrown in the air and humongous smiles all round. Cuts from 2013's 'Modern Vampires of The City' such as 'Hannah Hunt' offer a moment of heartstring-pulling calm, but it's material from March's 'Father of the Bride' that really shine.
Having taken six years between their third and fourth album, 'FOTB' sees the group taking on a new position. Although there are indie rock bangers, there are also bongos, elements of flamenco, off-kilter rhythms, and huge guitar moments. The songs hold themselves effortlessly amongst their older material. 'Sunflower' is a particular huge highlight, before the gorgeous piano-led 'Jerusalem, Berlin, New York' sees the group walk off to adoring screams before the encore.
Emerging back on stage to 'How Long?', Ezra cheekily smiles at the crowd as he asks the front row, "any requests?". Diving into 'Contra' gem 'Diplomat's Son', a girl in a handmade tie-dye Peter Gabriel top asks for 'Ottoman', a self-described VW "deep cut" recorded for the film Nick & Norah's Infinite Playlist, before the band jump back onto the setlist to finish with 'Worship You' and 'Ya Hey'.
It's a triumphant and joyful return to Ally Pally and further proof that Vampire Weekend aren't done staying at the top of their game for now. Just don't make us wait nine more years for the next one, yeah?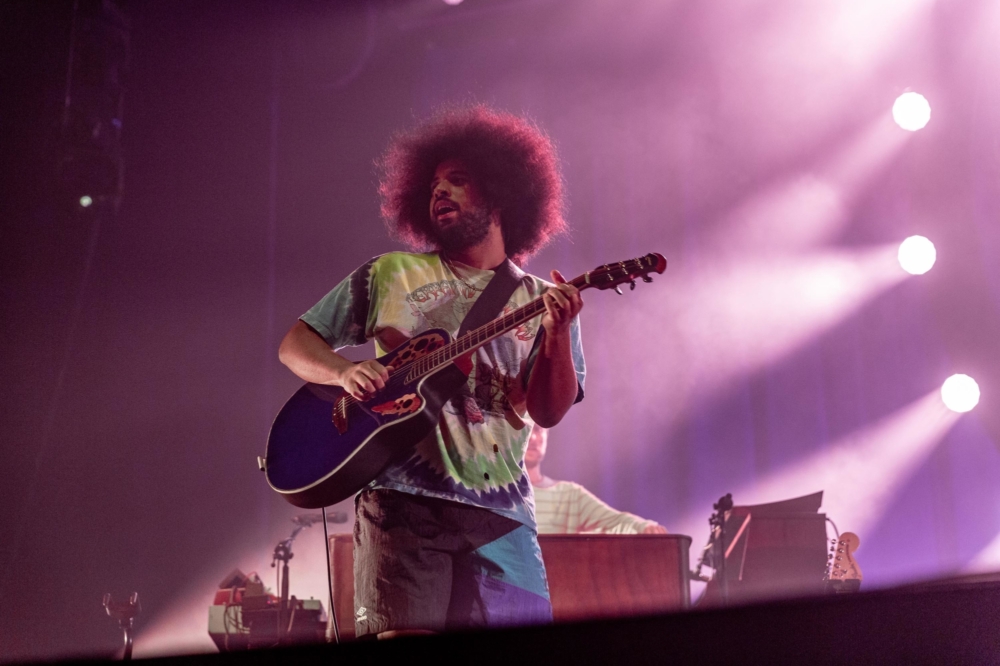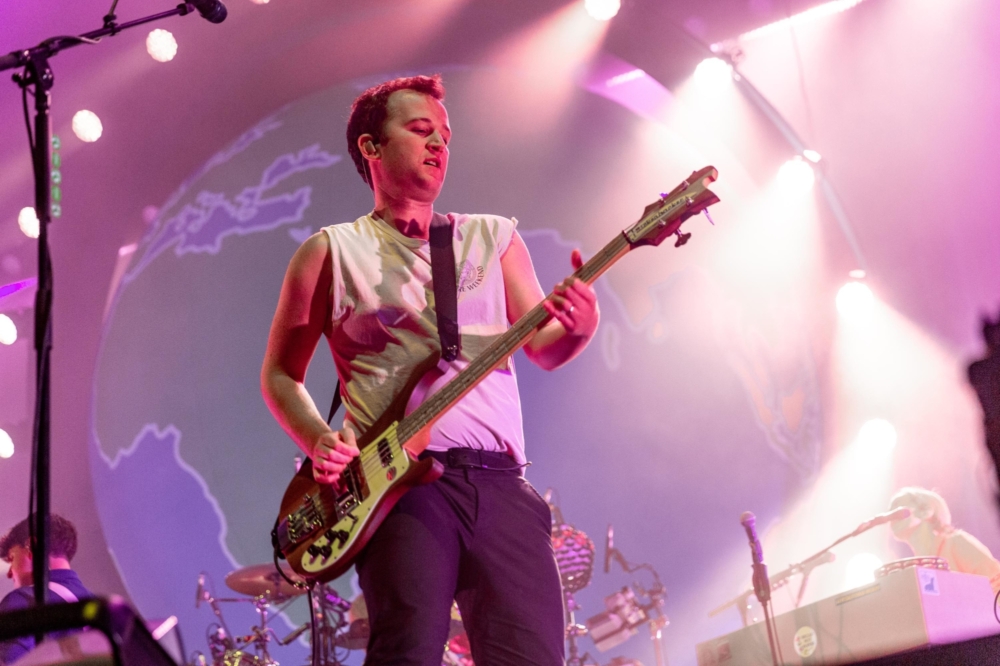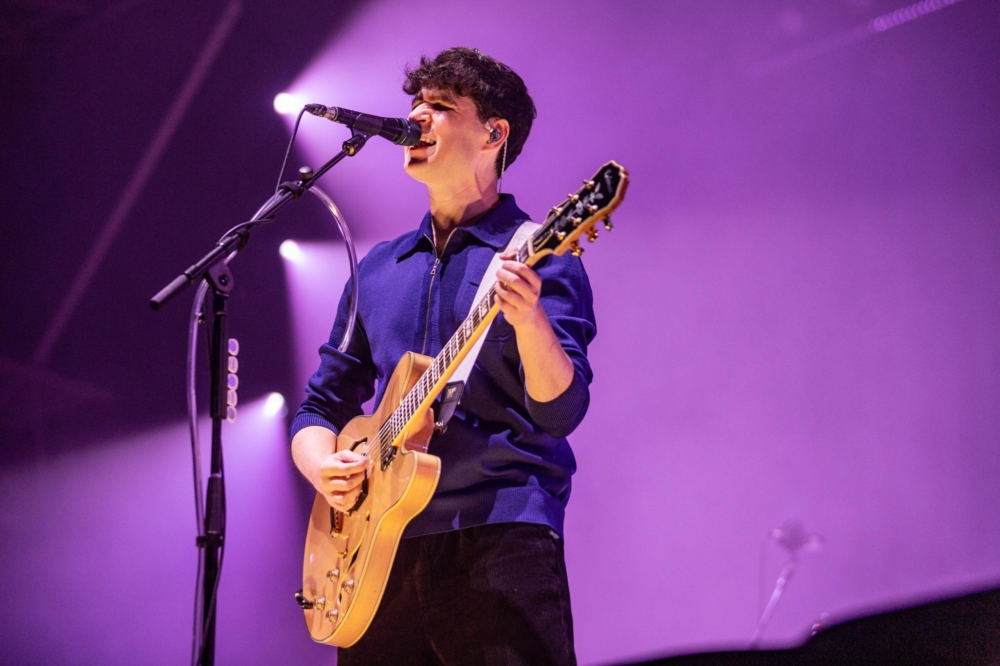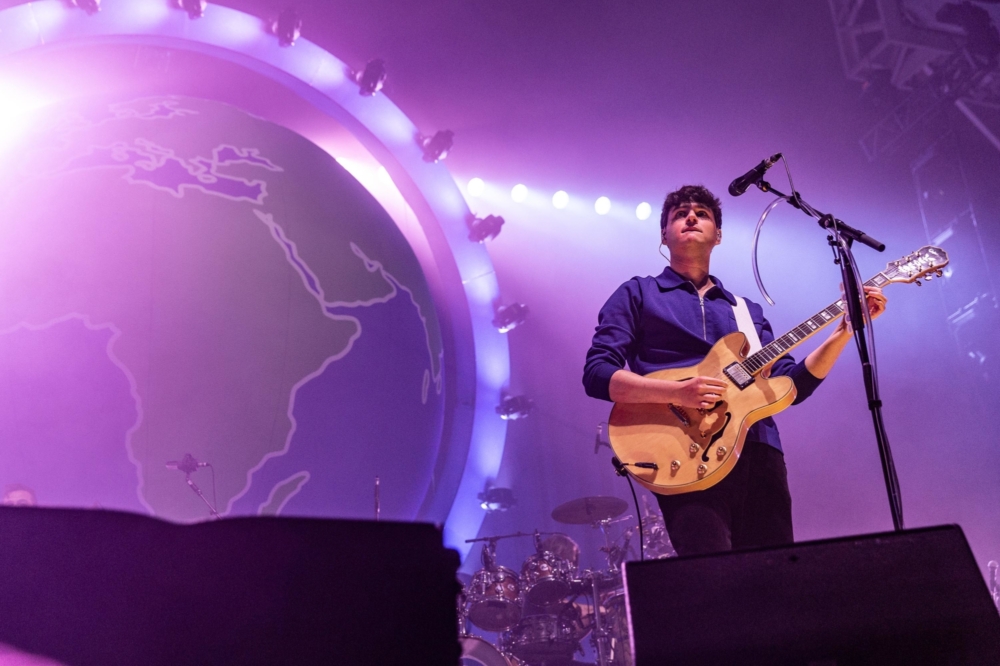 Get your copy of the latest issue
Read More