Protomartyr - Wheel Of Fortune (ft Kelley Deal)
The first track taken from the band's upcoming 'Consolation' EP is a measured barrage.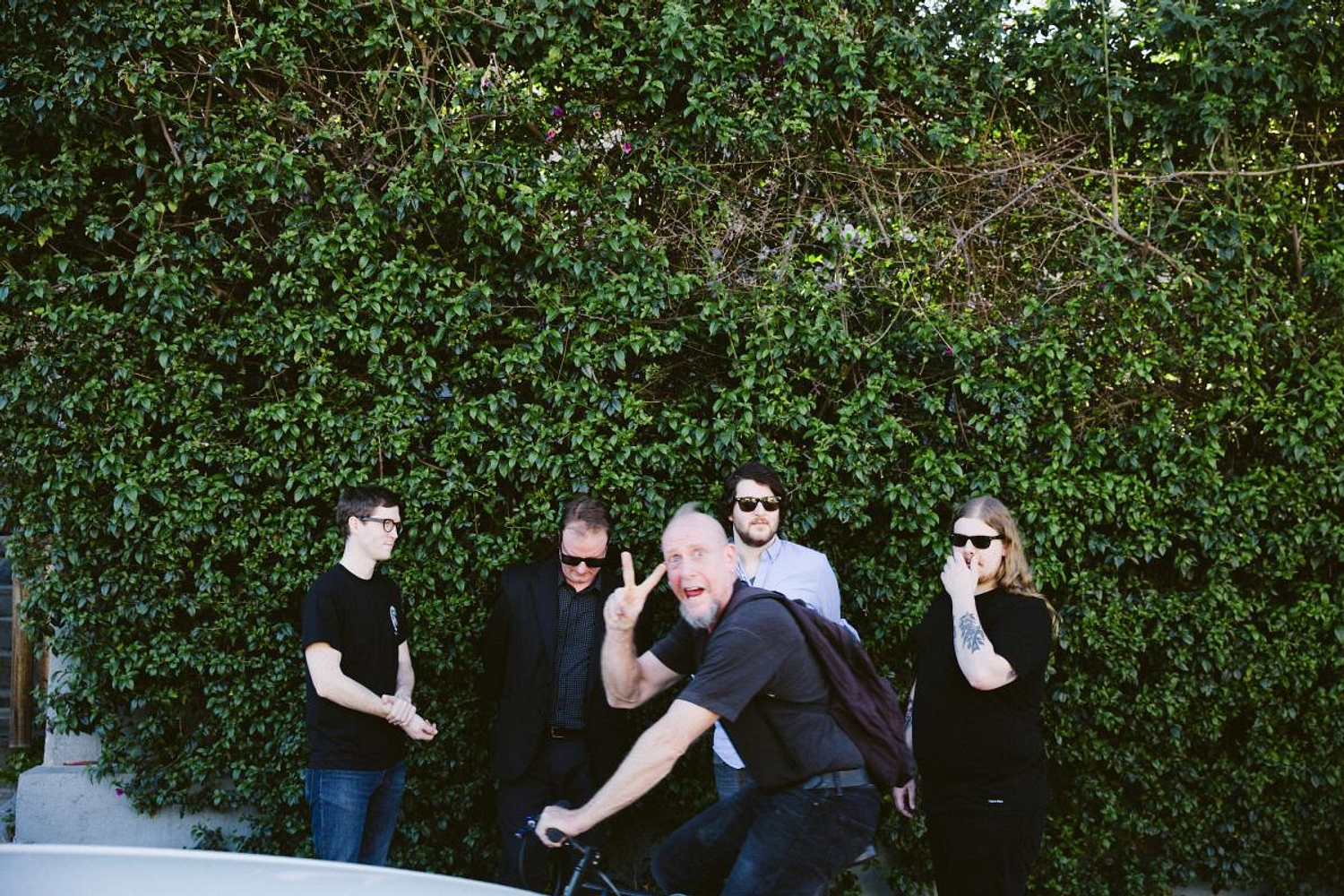 Photo: Daniel Topete
Following on from their staggering 'Relatives In Descent' album from last year, Detroit punks Protomartyr have announced details of a new EP called 'Consolation'. Out next month, the new collection includes two songs with Kelley Deal of The Breeders.
Its first taster is 'Wheel of Fortune', a track that wastes no time in stating its intentions. Blistering feedback crashes into a murky, thrashing introduction, frontman Joe Casey's howled, untamed vocals fighting for space against swirling, stop-start guitars.
It's Kelley's voice, though, that lifts the track out of the sludge - "I decide who lives and who dies," she states with menace alongside Casey, the pair of voices melting together wonderfully, sounding every inch as swaggeringly confident as the lyrics would suggest. The track then folds out into a slow, purposeful mid-section, led by the consistently brilliant guitars of Greg Ahee, with Scott Davidson's rumbling bass tracing the guitarist's every move.
It's when Deal's voice worms its way back in, though, that the track truly finds its purpose again. When Protomartyr occasionally find themselves bogged down by the inherent darkness of their doomy punk, introducing a voice such as Kelley's serves to lift them gloriously upwards, and just add to their potency.
'Consolation' is out on 15th June via Domino. View the band's UK tour dates below.
MAY
04 Bristol, Thekla
05 Leicester, Handmade Festival
06 Glasgow, Stag & Dagger
08 Hull, Fruit
09 Birmingham, Mama Roux's
10 London, Scala
Read More
Featuring James Blake, Romy, Marika Hackman, yeule and more.