Dirty Projectors - Keep Your Name
Did Dave Longstreth just pull a 'Lemonade' on us all? Certainly looks that way…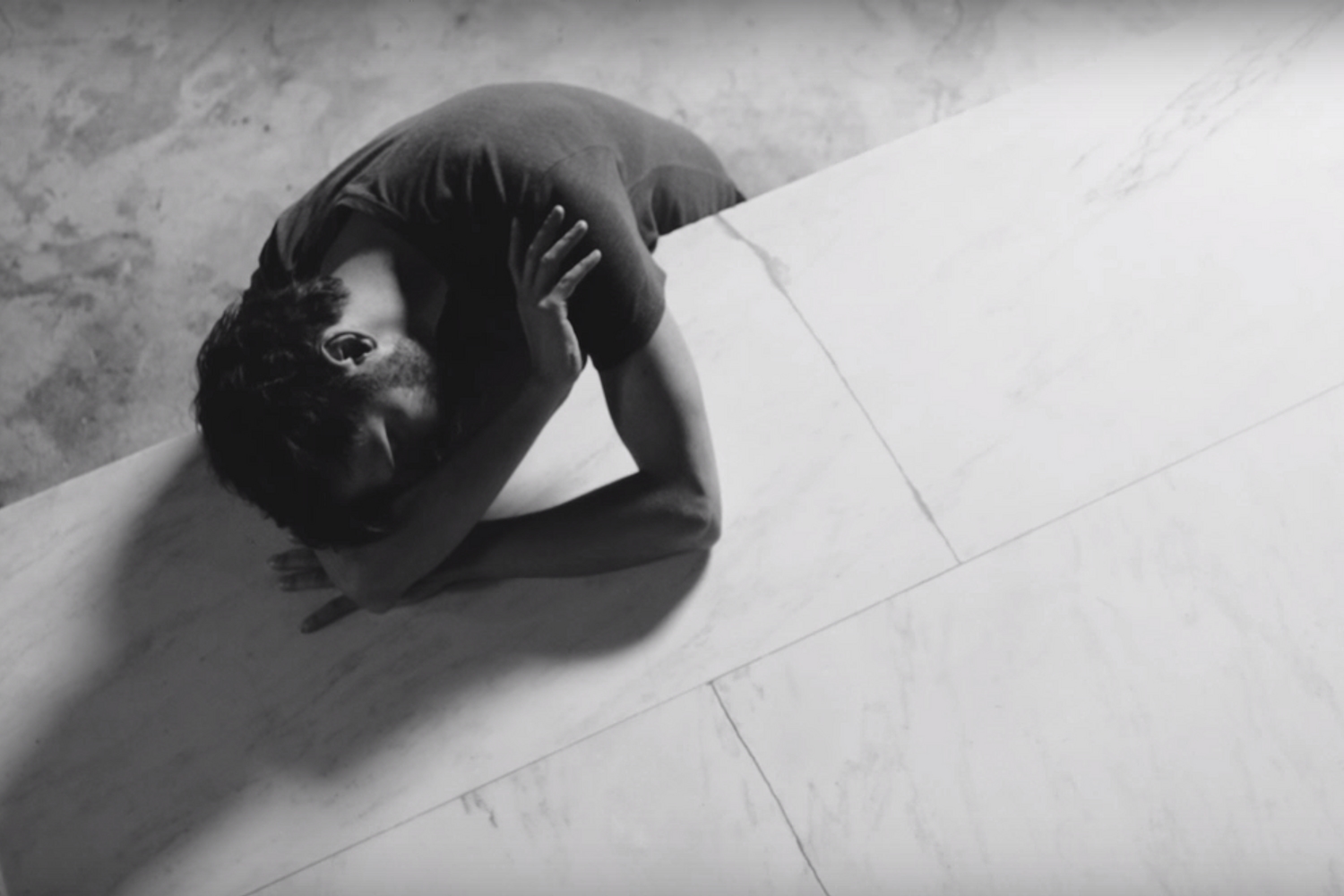 Back after four years - with Dave Longstreth now sporting a hint of the Ian Beale (circa his raggedy beard phase) - Dirty Projectors have returned in typically weird and confounding form. 'Keep Your Name' is a heartbroken, glitching farewell, privy to one of Longstreth's most wide-range and theatrical vocal performances to date. "I don't know why you abandoned me," he begins, "you were my soul and partner." The video briefly shows some sort of shrine to Missy Elliott, Joni Mitchell, and Beethoven. Presumably Dirty Projectors are thanking them for the rap inspirations, break-up vibes, and morose piano-pounding.
There's a lot going on here. Binning off the sweet orchestration and folk-leanings of 'Swing Lo Magellan' Dirty Projectors have opted for something harsher and in the vein of 'The Getty Address's composition methods; far more processed and shuddering with static and disintegration. Drawing on context that certainly sounds autobiographical (there's some real Fleetwood Mac-level 'Rumours' shit kicking off here) 'Keep Your Name' is Dirty Projectors shedding the frills; abstract imagery and Portuguese explorers cast off in favour of straight-up emotional outpouring. "I don't think I ever loved you / That was some stupid shit," Longstreth says - or rather…erm, raps - on an out of the blue mid-section of skittering. 'Keep Your Name' rips its reference points from all over the shop, too; along the way it nods to "KISS's shithead Gene Simmons," the Canadian political author Naomi Klein, and in knowing meta fashion, even samples a previous Dirty Projectors song, 'Impregnable Question".
While 'Impregnable Question' sang of not seeing eye to eye, but always holding out hope for the future, 'Keep Your Name' has a resigned, painful finality about it. "What I want from art is truth," concludes Longstreth in neat couplets, "what you want is fame. Now we'll keep them separate, and you keep your name." Did Dave Longstreth just pull a 'Lemonade' on us all? Certainly looks that way…
Read More
Featuring James Blake, Romy, Marika Hackman, yeule and more.