Album Review
Kindness - Otherness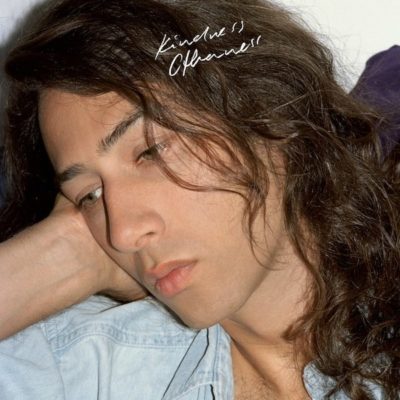 The idea of liking Kindness is often more appealing than actually liking Kindness.
Label: Female Energy
Released: 13th October 2014
His vaguely mysterious aura, his initial inclination towards otherworldly battered funk, that artistic sponge aesthetic and even the model-worthy daydream stare that emblazons this one's cover art - all of these alluring qualities reel anticipation around a release from Adam Bainbridge's Kindness. Yet despite an opening red herring – the parping humdinger 'World Restart' – and a few flashes of brilliance, his sophomore full-length is at times uninspired and leaves an emptiness in the gut.
If Sean Nicholas Savage conjured his sickly R&B whilst embracing modern production methods, enlisting an uber cool cast and lacing each lovesick ode with vogue-ish computer beats, we'd have a ringer for this record. Bainbridge wades through the same treacle as Blood Orange did on 'Cupid Deluxe' earlier this year - unsurprising, due to his tight-knit personal bond and shared perspective with that project's creator Devonté Hynes. However, whereas Blood Orange's follow-up was a finely-balanced blend of world rhythm, hot sax and nods to the 80s, this feels like a rather more clumsy pastiche to the slick and smooth early noughties.
'With You' featuring Solange-approved songwriter Kelela is a classic culprit. It sounds like Kelly Rowland sampling the Bottom theme tune - a synthesis of honeyed crooning and pitchy strangled brass that is instantly forgettable. Hynes himself appears on 'Why Don't You Love Me', along with soulstress Tawiah, and the results are similar - a nauseating refrain stamped all over a feeble and unremarkable backdrop. They're worlds away from the aforementioned magnificence of the album's David Byrne and St. Vincent-ish teaser track 'World Restart', one of a few highlights. Like ivory-tinkling slowburner 'House' or the Prince-like 'That's Alright' from his debut LP, this inaugural burst lights up the record like a stellar flare. It's also a curse rather than a blessing, serving as a reminder of what Bainbridge can achieve with a little more vigour and spark.
If there's one thing we learn from 'Otherness', it's that the idea of liking Kindness is often more appealing than actually liking Kindness. His follow up to 'World, You Need a Change of Mind' feels like a more unified and cohesive listen, but in truth we'd swap all its hollow posturing for his patchy debut album's wow moments in a heartbeat.

Get your copy of the latest issue
More like this