Album Review
The Wombats - Glitterbug
2 Stars
'Glitterbug' is a tired album that lacks invention.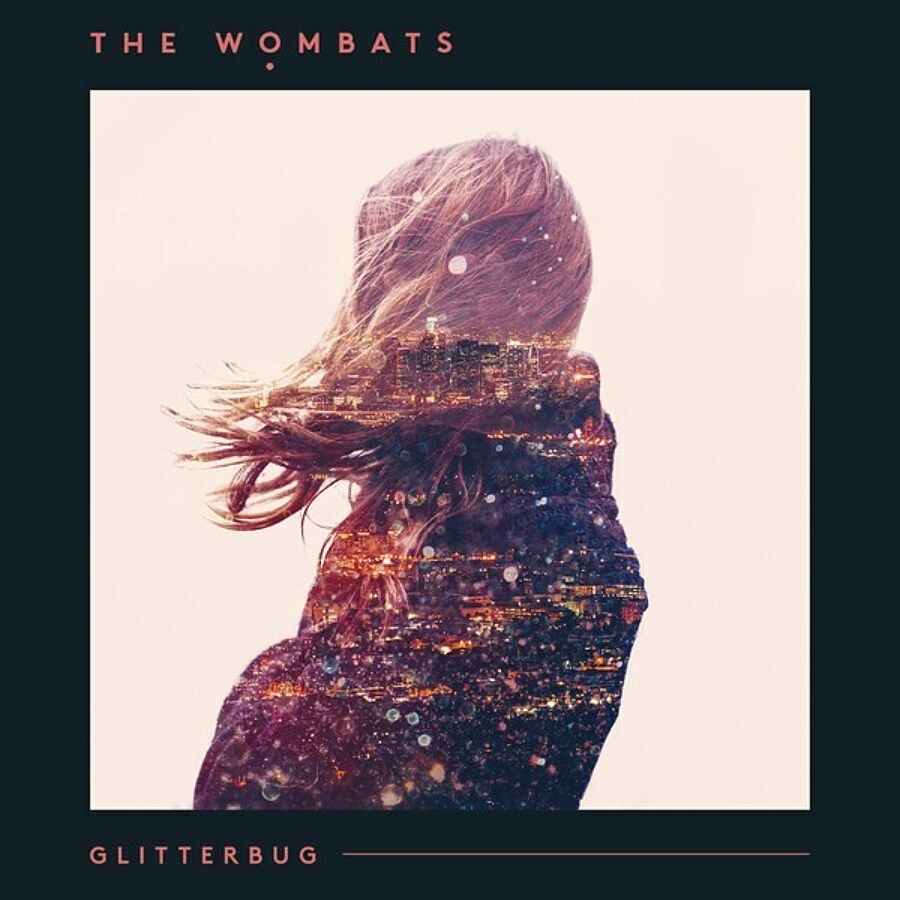 A lot has changed in the time since The Wombats released their debut LP in 2007, and those changes leave the Liverpool trio a little unsure of the space that they're occupying. For a start, the indie disco playground in to which 'A Guide to Love, Loss and Desperation' was released has long since outrun its heyday – replaced by brostep remixes of 'Wonderwall' and a long line of knock-off Jaeger shots. To add to that, entering their thirties, the band can hardly recount the tales of in-between lads, back seats of buses and bike shed sob stories with the same charm and fun as they did nearly a decade ago. Embarking on album number three, you might hope therefore that these changes could see The Wombats coming back with a statement, ready to stake their claim to be seen as something more than those indie funsters that once sent plastic pints of Carling skyward with that one about Joy Division.
Those hopes need to be put on hold: 'Glitterbug' is a tired album that lacks invention and makes the landfill indie tag even easier to attribute. By the time 'This Is Not a Party' rolls round to mark the midway point, the track title confirms what has quickly become the inevitable. 'Glitterbug' is not a party; it's little more than a drab gathering of tuneless irritability. The band have stuck with the electro-flecked angle that provided second album 'This Modern Glitch' with a trickle of new blood, but rarely show signs of building on it. The Wombats feel far too comfortable sitting back in a comfort zone that has come to embody mediocrity.
Rather than the New York migration that was diarised on 'A Guide to Love, Loss and Desperation', it was actually visits to LA that served as inspiration for the record, and a fictional relationship in the city. "That became the main inspiration for most of the songs, this false world that I'd created for myself," explained frontman Murph in a statement about the release. The result is something that's lacking in connectivity and littered with cliche. The only real change in tempo and tone on 'Glitterbug' comes in the form of 'Isabel', a vapid ballad that comes across as empty given the make-believe nature of the subject matter. Throw in some lyrics about driving Cadillacs up the coast until they run out of gas, a cheap rip-off of the intro from MJ's 'The Way You Make Me Feel' (see 'Headspace'), and a whole host of run-of-the-mill riffs, and you soon get a picture of an irksome record that falls resoundingly short in terms of substance and character.
All of this said, there are a small handful of perfectly listenable tracks offered up - tracks that could slot nicely in to the lowly ends of the BBC Radio 1 playlist without causing much of a stir. 'Emoticons' is a reasonable single that makes inroads in to the failure of modern technology to communicate feelings, the blurring of perceptions and the anxiety that arises as a result. Elsewhere, 'Curveballs' is as close to a fresh approach that The Wombats are able to muster - a more stylish, looped number that falls a little flat, but at least offers some promise of another side to the band. Even that promise is dampened though, as opening lyrics - "There is no greater sight than you in your underwear removing mine" - leave you head in hands mourning the death of subtlety.
There will always be those that jump on bands that alienate their fan base by moving in different directions. Likewise, bands are too often bemoaned for coming up slightly short in their attempts to surpass previous works whilst remaining in the same sonic sphere. But what really stands out from this record is the complete lack of ambition on show. The Wombats do neither of the above, and are more than happy to wander aimlessly around the ground that they always have done, only eight years on, it's without the same sort of vitality that once made them an exciting pin up for enthusiastic fans if nothing more.