Album Review
Frank Carter & The Rattlesnakes - Blossom
4 Stars
A satisfying return to all things loud.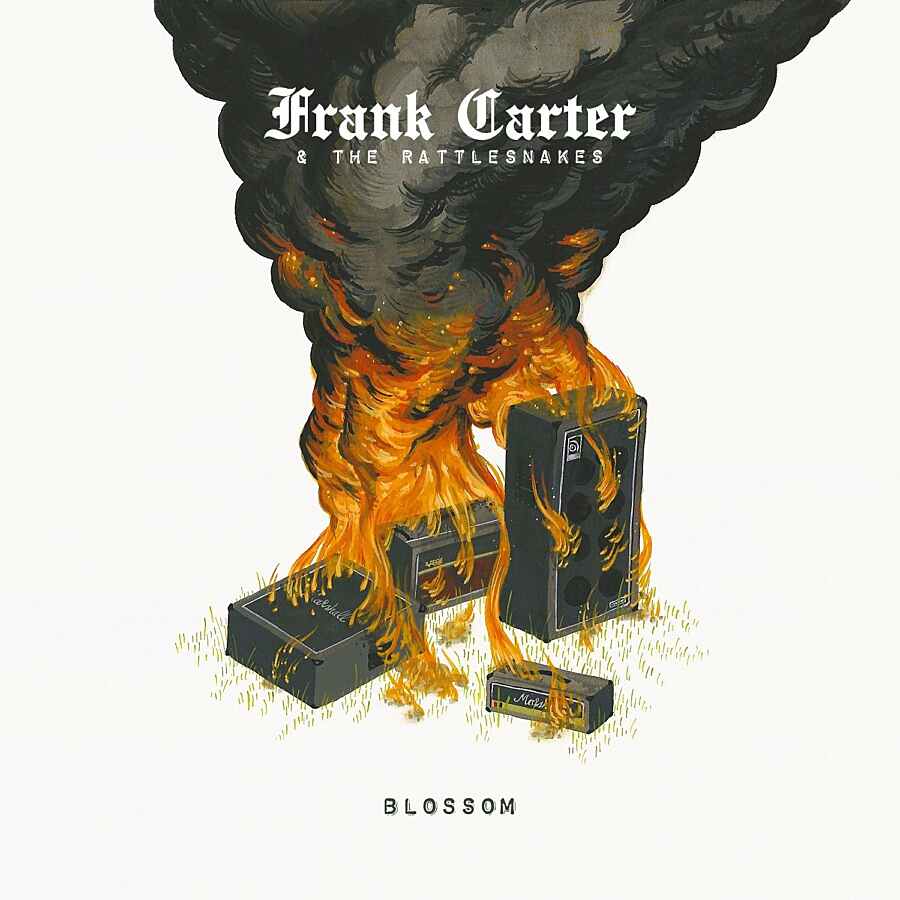 Having carved a reputation for inciting chaos, the debut solo effort to come from Frank Carter sees the infamous frontman make a satisfying return to all things loud. A decade ago now, Carter's reputation was defined by his ferocious performances in Gallows, before he decided to test the waters with a new direction through Pure Love. Now, with the past ten years' worth of experience to hand, he's gone on to create an album that's both violently cathartic and brilliantly refreshing.
With the potent sentiment of "Even on my own, you can't stop me" dominating album opener 'Juggernaut', there's little subtlety in his solo album's message: Carter may have been away for a while, but he's back and he's after blood. Embodying the hardcore-laced carnage that made his first outfit so great, and tying it together with the control and skill he nurtured during his more recent endeavour, Frank Carter & The Rattlesnakes may be a new entity, but they come equipped with a lethal arsenal that could only ever have been earned through shedding the blood, sweat and tears in the first place.
There's the unhinged taunt of 'Fangs', the dark foreboding swagger of 'Devil Inside Me', the desperate screams of 'Loss'. 'Trouble' screams with political comment ("While all the men in balaclavas give my country away, I'm a rat in a cage without a choice and there's no future without our voice") while the bluesy closer that is 'I Hate You' wastes little time getting to the essence of the track ("You are nothing, you are nothing to me"); this is a collection of tracks that see the potent, unafraid icon that is Carter return to the forefront of British punk and he's using it as an opportunity to really say something. Truthfully, there's never been a better time for it.