EP Review
Menace Beach - Super Transporterreum EP
4 Stars
There are very few bands as focused right now.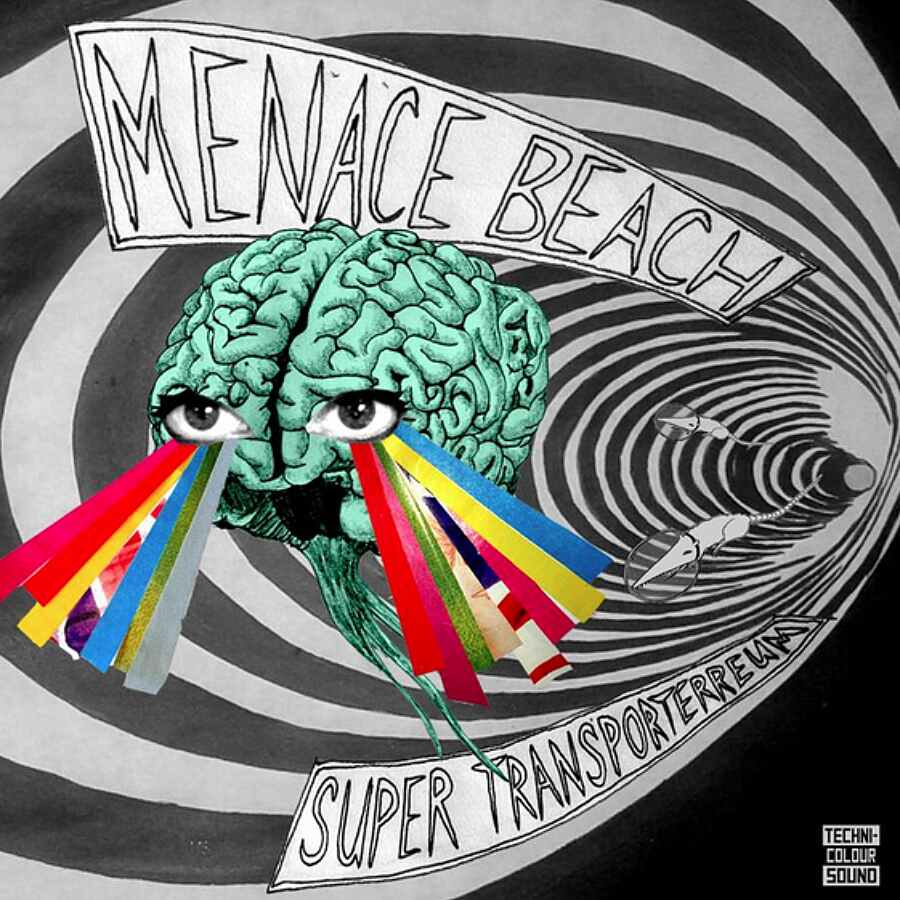 On smash-and-grab debut 'Ratworld', Menace Beach announced themselves without a wasted breath. Turns out they had more in their collective system. Quick-fire follow-up EP 'Super Transporterreum' isn't a blow-by-blow repeat of what came before. Hookworms' MJ is in the production chair once more, and Ryan Needham still sounds like he's compressing a hundred frustrated diary entries into a three-minute thrasher.
But something's shifted in their mentality. The EP title takes its name from a flu-fever hallucination Liza Violet suffered, and this five-track work is suitably prone to berserk, 'out there' bursts of weird. The title-track arrives drenched in psych-nodding effects, while 'Ghoul Power' tows a line between freakout fantasy and hard-hitting force.
Menace Beach never allow themselves to sink into self-indulgence or let the hazy flu meds take over. There are very few bands as focused right now.