Album Review
Swim Deep - Mothers
5 Stars
Dangerous gambles that all pay out.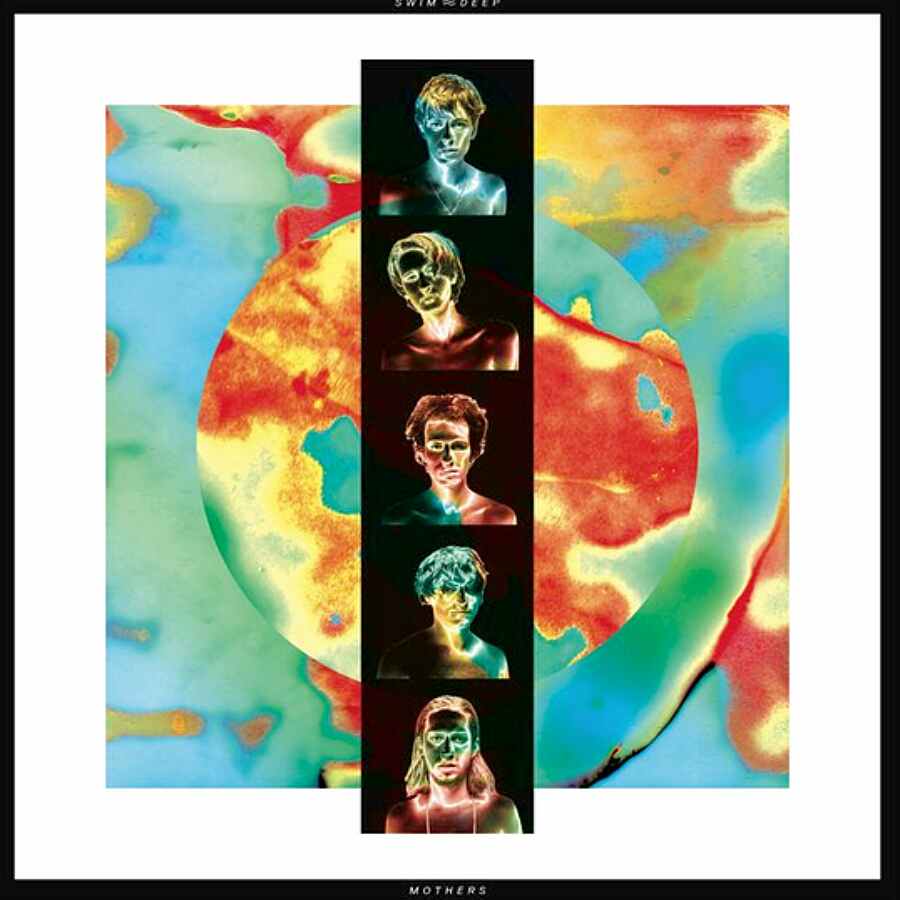 It's better to do something assertively than anything plagued with self-doubt. An argument with more holes than David Cameron's spit roast, unless you're in a band aiming to make anything close to popular music. On their frst album, Swim Deep should have had it all. A rabid fan base, more than enough buzz - but somehow they didn't become the biggest band on the planet. Second time around, there'll be no what ifs. No regrets. They're swinging big - for glory or glorious defeat.
That's where the magic starts. On 'Mothers', the now-fve-piece have left nothing on the table. More than one kitchen sink has been proudly gafertaped to their musical fun bus; every idea - however half-formed - integrated with complete confdence. Delivered with the swagger of someone who's just half-inched Joseph's Technicolor Dreamcoat, it works spectacularly.
'One Great Song And I Could Change The World' lives up to its billing - augmented with any and every groove available. 'To My Brother' sparkles with 80s sheen, matched comfortably in the earworm stakes by 'Namaste' - a song doubtlessly originally intercepted en route to an A-list 90s boy band. 'Grand Afection''s veins practically run neon, while closer 'Fueiho Boogie' explodes time and time again into increasingly more ridiculous krautrock techno extravaganzas.
No sane band would consider any one of these a safe banker. Though a single musical thread runs though, at any given point anything feels possible. As each chance is taken, each experiment kicks in, it seems impossible that eventually one won't fall fat. And yet it never really happens. Instead, they feel brave, fresh, exciting and - in their own way - like dangerous gambles that all pay out. With 'Mothers', Swim Deep may not quite change the wider world, but they've certainly changed theirs.
More like this