Get 'em bodied:
Show Me The Body release debut 'Body War' album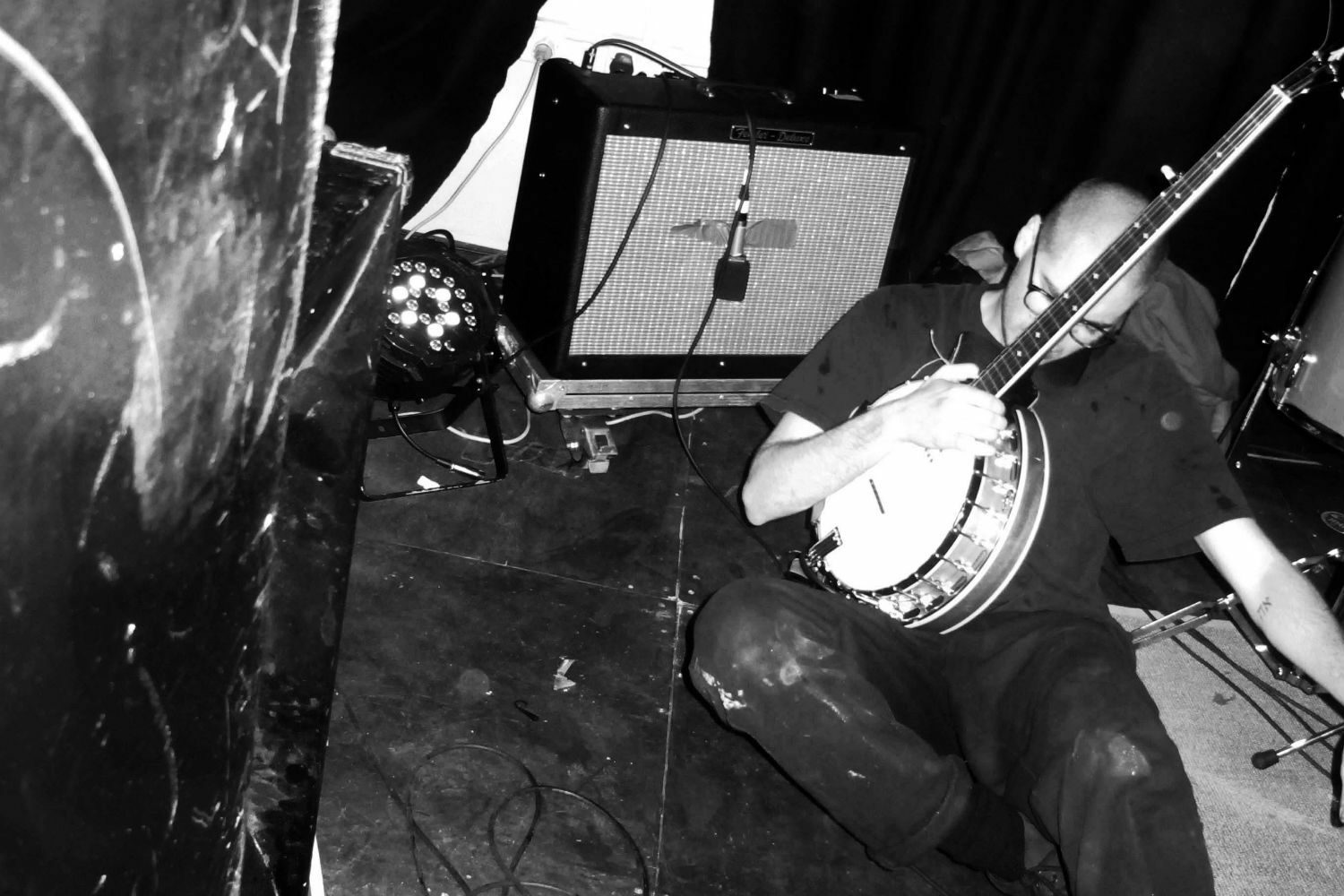 The New York crew's first full-length has been uploaded to their website.
New York noise merchants Show Me The Body have released 'Body War', their debut album.
Following - and opening with - the chaotic latest single of the same name, the record is an industrial, careering trip through the dirt and grit of their big city home. After teasing its release last week, the record was uploaded to the band's website via Corpus, Show Me The Body's sharing platform, at midnight last night.
Speaking to Neu at the start of the year, frontman Julian Cashwan-Pratt attempted to explain the ethos behind Corpus. "Corpus is, not necessarily defining it, but so far it's a platform for us to put music out for free," he explained, before bassist Harlan Steed expanded: "It's a space for content – it's a space to find our stuff, but to not have to go through bullshit third-party places to find it."
Catch up with our Show Me The Body interview, and stream 'Body War' below. Show Me The Body play several US and UK dates this summer - they're below the player.
JULY
01 Washington DC, House Show
02 Richmond, VA, House Show
03 Atlanta, GA, Murmur
05 Miami, FL, Gramps
06 Miami, FL, Palacios De Los Jugos
07 St. Pete, FL, The Bends
08 New Orleans, LA, TBA
09 Houston, TX, Houston House of Creeps
10 San Antonio, TX, Limelight
11 Dallas, TX, Texas Theatre
12 Memphis, TN, The Hi-Tone
13 Carbondale, IL, Lost Cross House (407 W Elm St)
14 Bowling Greene, KT, FFOYA House
15 Chicago, IL, Situations
16 Detroit, MI, TBA
17 Cleveland, OH, Mahall's
18 Pittsburgh, PA, Mr. Roboto Project
19 Allentown, PA, Consolidated Cardboard
20 Philadelphia, PA, Goldilocks Gallery
21 Hadley, MA, Cold Spring Holl
AUGUST
05 Katowice, PL, OFF Fest
06 London, UK, VISIONS Fest
08 Birmingham, UK, Hare & Hounds
09 Newcastle, UK, Head of Steam
10 Glasgow, UK, Broadcast
11 Liverpool, UK, Magnet Club
13 Brighton, UK, Green Door Store
18 Amsterdam, NL, S105
19 Hasselt, BE, Pukkelpop Festival
23 Prague, CZ, Kafe cs Lese
24 Vienna, AU, Chelsea
26 Gigors et Lozeron, FR, Freakshow Festival
SEPTEMBER
01 Berlin, DE, Pop Kultur Festival