Listen:
They've been found! Creeper announce debut album 'Eternity, In Your Arms'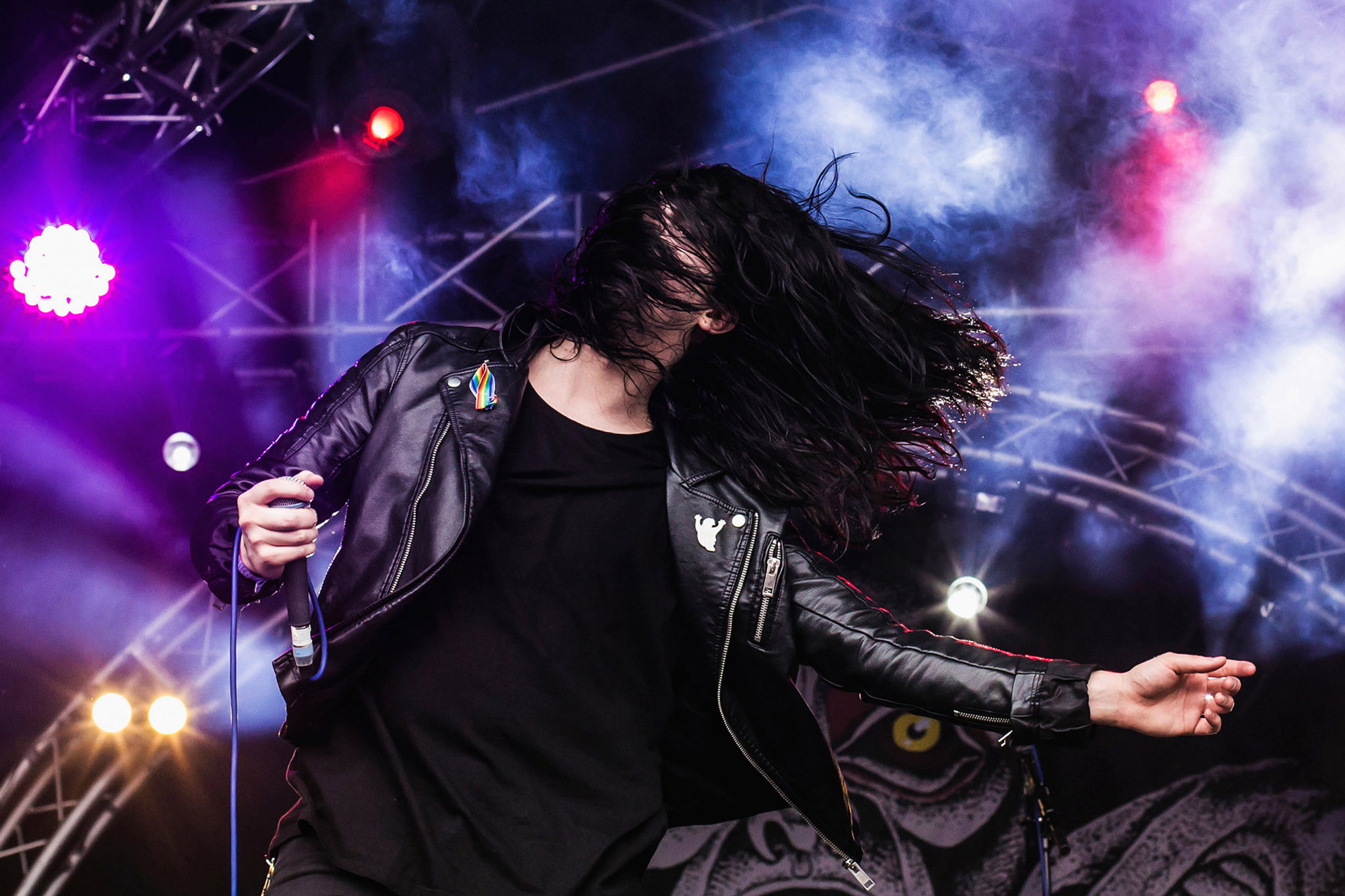 The LP, out 24th March, is being previewed by new track 'Suzanne'.
Those Creeper boys and girl are a tricky bunch. Back in August at Reading Festival, they told us they currently had no plans for a debut album whatsoever. Since that point, the band wiped their social media presence, appeared to be 'kidnapped', started a whole load of weird, confusing phone calls from their hometown of Southampton, and began a countdown to last night (2nd October).
Last might came, then, and details of their debut album emerged. 'Eternity, In Your Arms' is to be released on 24th March, and is being led by single 'Suzanne'.
The repeated phrase on the band's social media in the run-up to the announcement - "we'll die holding hands" - is repeated in the track's chorus.
Good job Creeper have been found - they have UK and European tours scheduled in support of Pierce The Veil and letlive.
Listen to 'Suzanne' below, and pre-order 'Eternity, In Your Arms' here.