Album Review
Aldous Harding - Party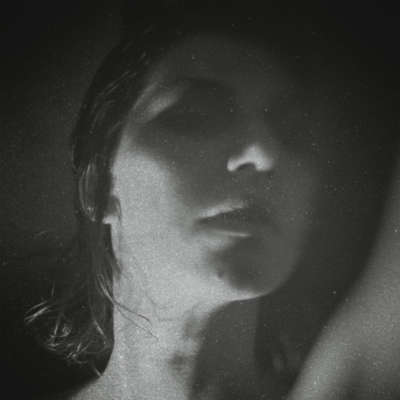 A record that's at ease when stalking through the shadows.
Label: 4AD
Released: 19th May 2017
With a title like 'Party,' you might expect New Zealand singer-songwriter Aldous Harding's new album to be a much sunnier affair than her blackened debut, which focused on her then more fractured state of mind. Prepare to be surprised. To an extent. Though Aldous herself has stated that 'Party' isn't an ironic title, it's still a record that's at ease when stalking through the shadows.
What's truly captivating is how she can create an impact with seemingly so few components. Much of 'Party' is built on gentle acoustic guitar melodies, hushed piano lines and dusty percussion, not too unlike Scott Walker or 'White Chalk' era PJ Harvey (somewhat unsurprising considering that long-time Harvey collaborator John Parish produced the album). There's also the occasional snap of a drum machine, and a slight smattering of saxophone too, just giving a little bit of extra texture to keep things fresh.
But why clutter a record with too many instruments when you've got a voice like her's, and some equally fascinating narratives to match? Her vocals give 'Party' its emotional punch. And it can sometimes feel like being hit by a heavyweight champion. It's particularly heart-rending on the likes of the title track, where she moves from hushed tones to straining with burgeoning emotion in the space of a heartbeat. She's at her most vocally forceful on 'Horizon', where she candidly intones lines like "every now and then I think about when you'll die babe". Things get even more existential when she asks "what if birds aren't singing, they're screaming" on the track of the same name. It might be about the sometimes morbid things that come to one's head when high, but Aldous Harding manages to make it sound like a truly profound, philosophical question.
Despite this, there are a few moments of levity scattered throughout 'Party'. Even though it has lines like "won't stop turning until I'm twisted", 'Living the Classics' is a beautifully strummed, short but sweet folky number, while the shouts of "hey" and "yes" throughout the chorus of 'Imagining My Man' lends the track an element of youthful exuberance. For the most part though, this is a party for one, best enjoyed curled up with few distractions in the twilight hours. Sit, contemplate, and be absorbed into Aldous Harding's spellbinding realm.
More like this