Details:
Death Grips share tracklist for new album 'Year Of The Snitch'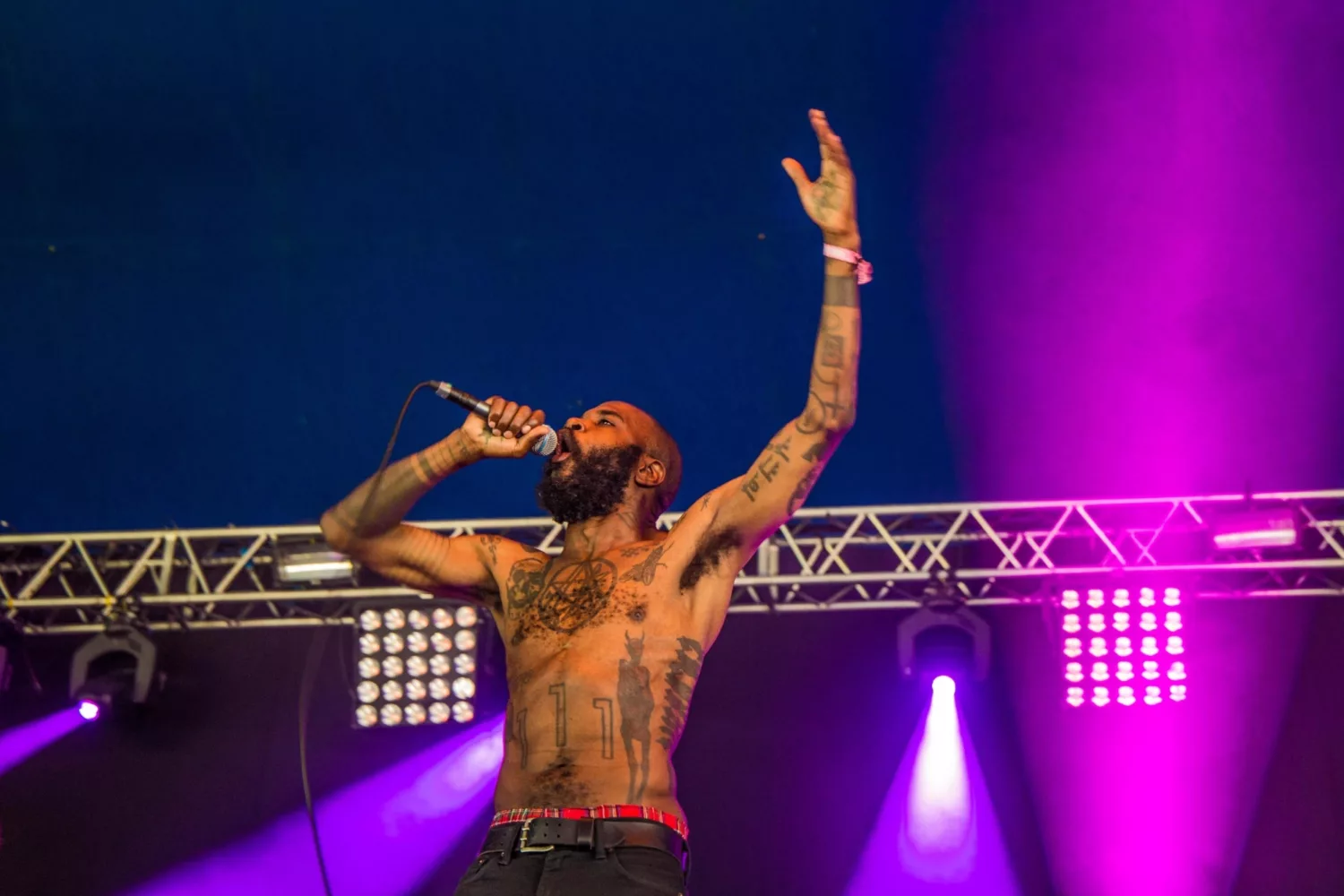 The band have been working with Shrek director Andrew Adamson on the record.
Death Grips have announced the tracklisting for their new album 'Year Of The Snitch'.
The record doesn't have a release date yet, but the tracklisting has been revealed via a new teaser video for the record, posted on YouTube.
Recently, the band also revealed via Instagram that they were working with Tool bassist Justin Chancellor and Andrew Adamson. You know, the guy who directed 'Shrek'. Well, there has been a pretty weird 'Shrek Grips' video on YouTube for a good few years now…
The band's last full-length album was 2016's 'Bottomless Pit', and the band released a 22-minute mix last year.
View the 'Year Of The Snitch' tracklisting and watch the teaser below.
01 death grips is online
02 flies
03 black paint
04 linda's in custody
05 the horn section
06 ha ha ha
07 shitshow
08 streaky
09 dilemma
10 little richard
11 the fear
12 outro
13 disappointed
Photo: Louise Mason / DIY

Get your copy of the latest issue