Album Review
Menace Beach - Black Rainbow Sound
4 Stars
Motorik beats, distorted guitars, electro-clash synths and complementary vocal interplay.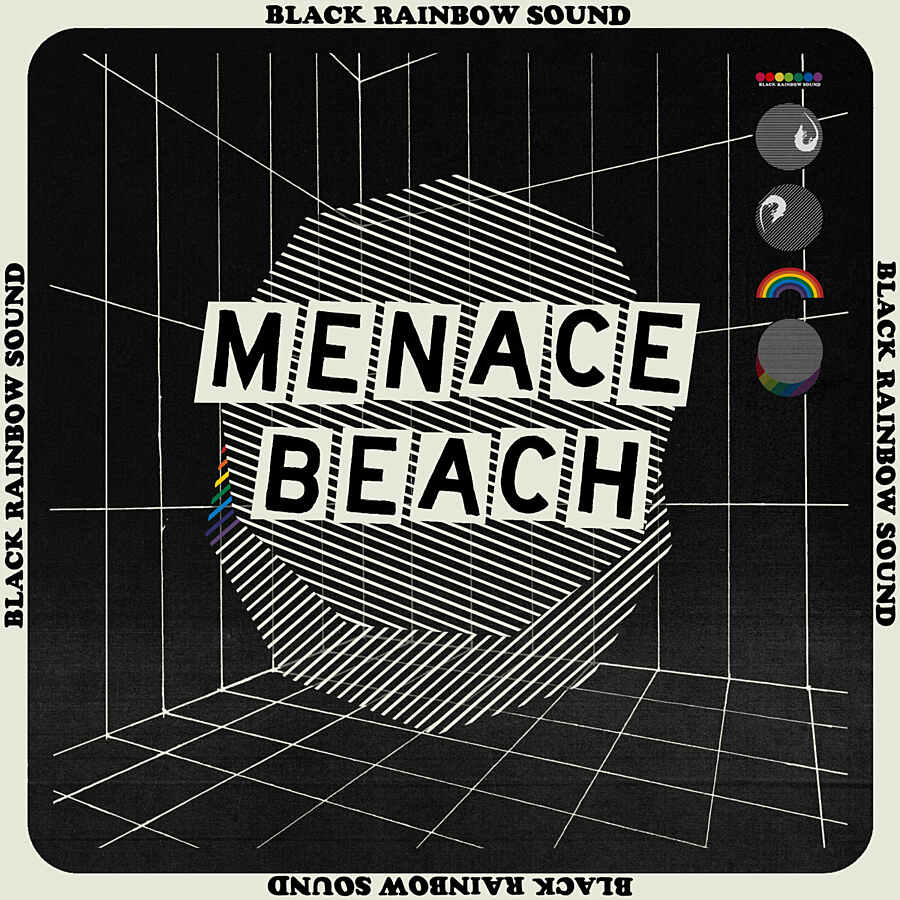 Menace Beach claim that "the best albums spend the first 30 seconds repeating the album title over and over again". That may or may not be true, but the opening half-minute of 'Black Rainbow Sound' certainly lays out the foundations of what's to come on the Leeds band's determined third album. The sound in question is made up of motorik beats, distorted guitars, electro-clash synths and the complementary interplay between vocalists Ryan Needham and Liza Violet. And the fusions of dissonant melodies with soft harmonies, and trashy instruments with dreamy special effects makes it sound like a lullaby and a nightmare at the same time.
Liza is the focus on much of the album's more celestial tracks. Her falsetto vocal floats through songs like 'Tongue', while woozy guitars and whirring electronics reminiscent of cult '90s experimenters Add N To (X) add an element of chaos. Her finest moment is the heavenly waltz of '8000 Molecules' - a gently lilting space-out that feels like it is constantly ascending.
'Mutator', meanwhile, is a highlight that puts Ryan's swaggering beach-bum vocal up front, offering some real pop hooks as a pumping snare provides addictive, uplifting pace. Elsewhere, depth is assured by some strong variations to the established formula. Frantic psychobilly number 'Hypnotiser Keeps The Ball Rolling' almost sounds like a mash-up of Bauhaus and The Eighties Matchbox B-Line Disaster, while the hard-hitting 'Watermelon' provides a hard-hitting groove towards the end.