Album Review
John Grant - Love Is Magic
4 Stars
A rip-roaring thrill ride that's immensely danceable to boot.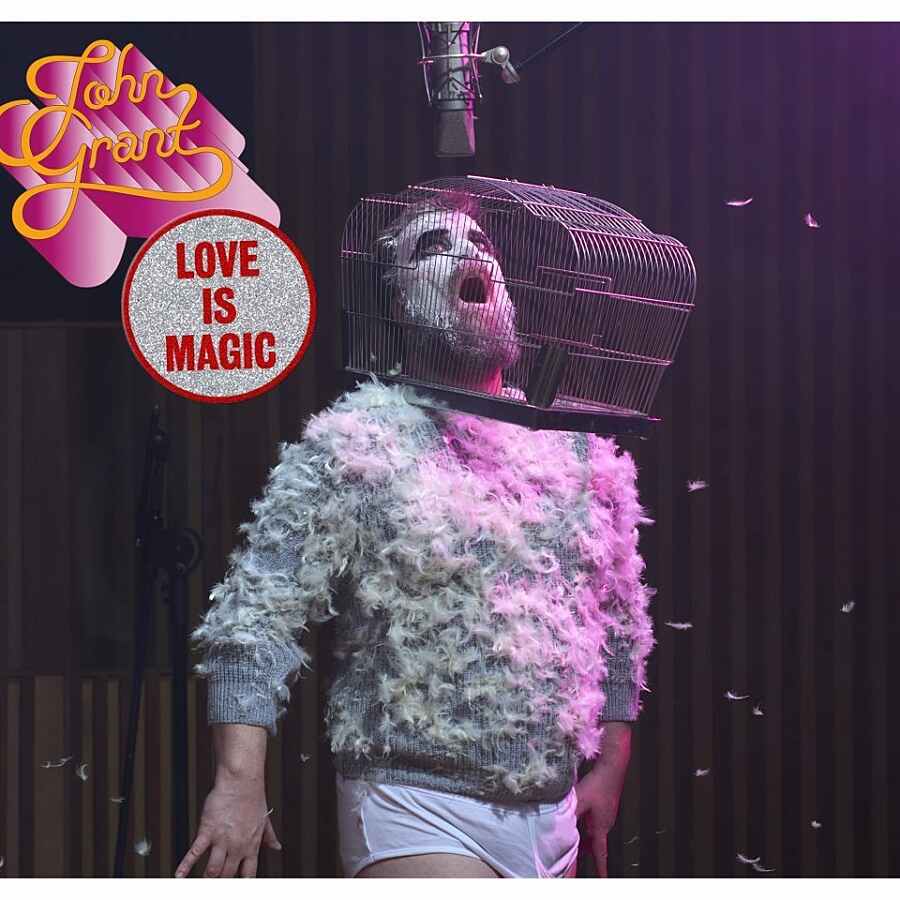 By now we've all heard the tales of John Grant's storied and turbulent past. His well-publicised struggles with his sexuality, battles with crippling anxiety and tumultuous dalliances with the twin demons of drugs and alcohol. It's part of what's made his music so immersive and appealing, especially since his solo career kick-started in scintillating form with 2010's 'Queen of Denmark'. And with every solo effort, John seems to come more into his own, expressing himself more openly from an increasingly self-assured plain. 'Love Is Magic' furthers this monumental artistic and self-development, capturing him at his most candid, tragic and humorous, a seamless coming together of intermingling moods that scores heavy points for self-esteem and brutal self-deprecation.
Hitting the ground running, this confidence and openness of expression maps itself out on the album's spaced-out opening track 'Metamorphosis'. As an extreme exercise in buzzing, left field electronica, it builds on John's love of experimentation in its lyrically-dense cyber-funk waltz. Dreamy follow-up and title track 'Love Is Magic' further flans the flames of his adoption of a more outwardly electronic style. Gleefully upbeat on an initial listen, its crystalline veneer slowly gives way to a searing existentialism: "Do you feel like you're in control? Did you find out that there's really no such thing?"
Much of 'Love Is Magic' finds John Grant concealing cold truths in luscious soundscapes, as he has done for some time; it's an album filled with thought-provoking mini-dramas designed to enrapture and enthral. Each cut the deep, space-tinged admission of a man who's been there, done that and amassed an entire wardrobe of idiomatic t-shirts. The flirtatious, sensual stylings of 'Preppy Boy' incites images of an intergalactic disco, the sexual sway of 'He's Got His Mother's Hips' adding to this erotic fervour in a festival of free-flowing funk and scorching promiscuity. The no-punches-pulled, profane likes of 'Smug Cunt' and 'Diet Gum' can do little to derail this all-singing, all-dancing celebration of freedom and individuality. "I manipulate, that is what I do", he coyly sings on the latter, an artist demonstrating comfort within himself and his chosen genres, a man turning hardship into happiness in defence of his own glorious being.
'Love Is Magic' feels like a victory lap. Frequently boundary-pushing, side-splittingly funny and anything but safe, John Grant's fourth LP is a rip-roaring thrill ride that's immensely danceable to boot. Magic really does work in mysterious ways.