Live Review
Christine and the Queens battles the elements in style at All Points East
26th May 2019
James Blake, Kamasi Washington and Princess Nokia also impress on a not-so-sleepy Sunday.
Sunday? The day of rest? Pfft… not on Princess Nokia's watch. Flanked by a pair of charismatic dancers who orbit around the stage like leather-clad electrons, she impresses. 'Mine' sees one of her dancers playfully flipping an orange wig - "It's mine, I bought it, it's mine, I bought it" Princess Nokia chants in response; it must be said that the song was released long before Ariana Grande's fairly similar '7 Rings' - and the deft wordplay of 'Tomboy' is another standout moment from the New York rapper.
Back down the more leisurely end of the scale, Kurt Vile and The Violators bring a syrupy dollop of plimsoll-kicking rock n' roll to the afternoon over on the North Stage. And Baltimore dream-poppers Beach House soon take hold of a similar baton holding atmospherics up above showmanship; the gloom of the West Stage (honestly, you need a bloody compass and Duke of Edinburgh bronze badge to get around this place) suits Victoria Legrand's haunting vocal well.
Superstar sax-man Kamasi Washington shines as the afternoon draws on, along with a skilful band counting the double bassist Miles Mosley as a member. Outside of New Jazz circles, he's best known as an in-demand collaborator: in recent years he's been credited on Thundercat's latest, 'Run the Jewels 3' and Kendrick Lamar's 'To Pimp A Butterfly'. This afternoon his nimble handle on jazz gets a deserved chance to shine on its own merit alone.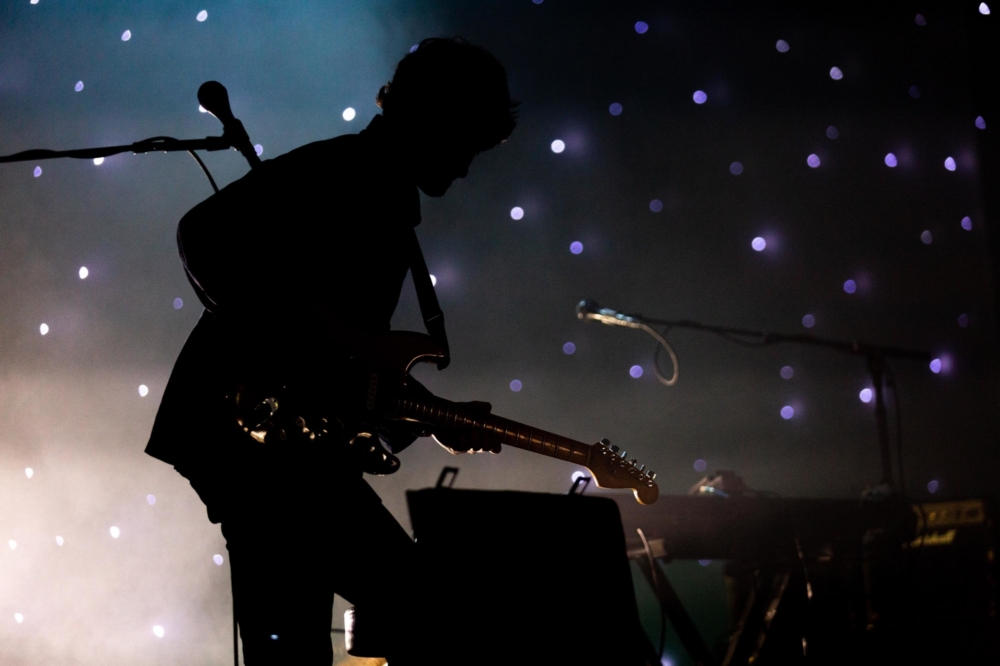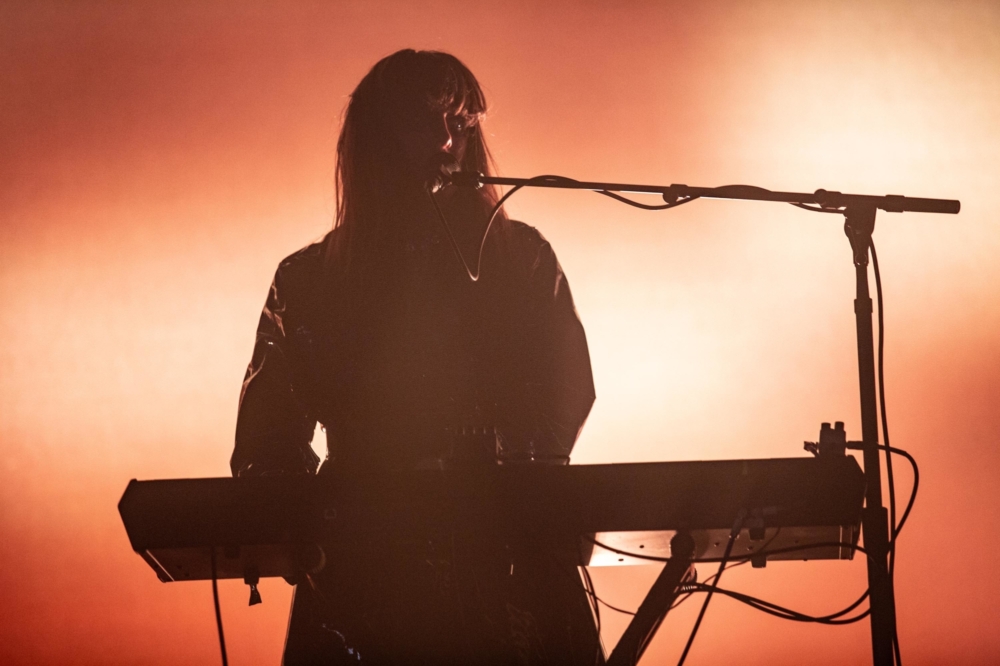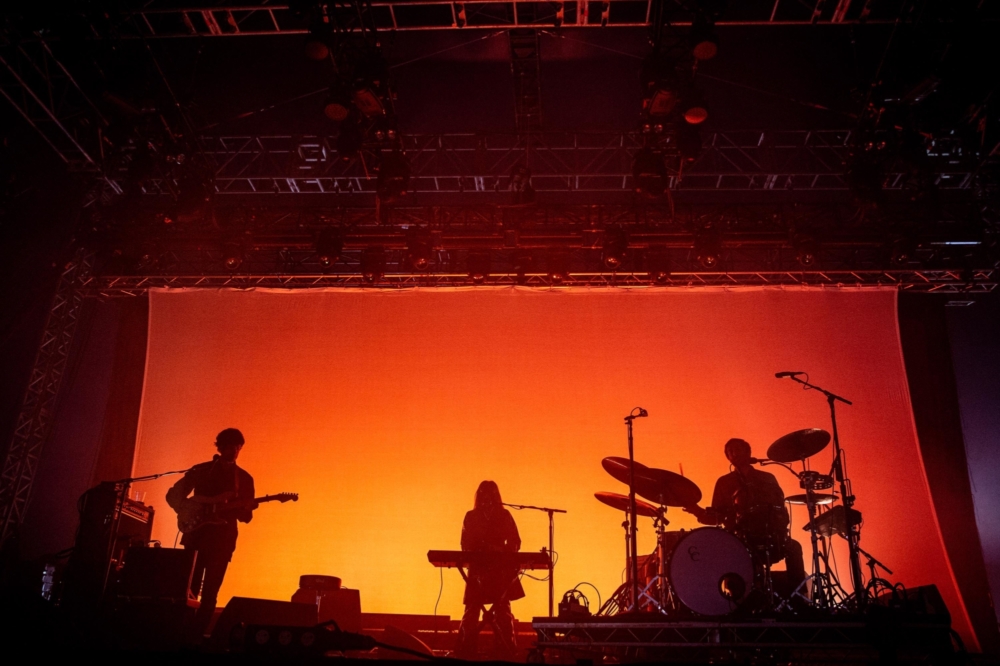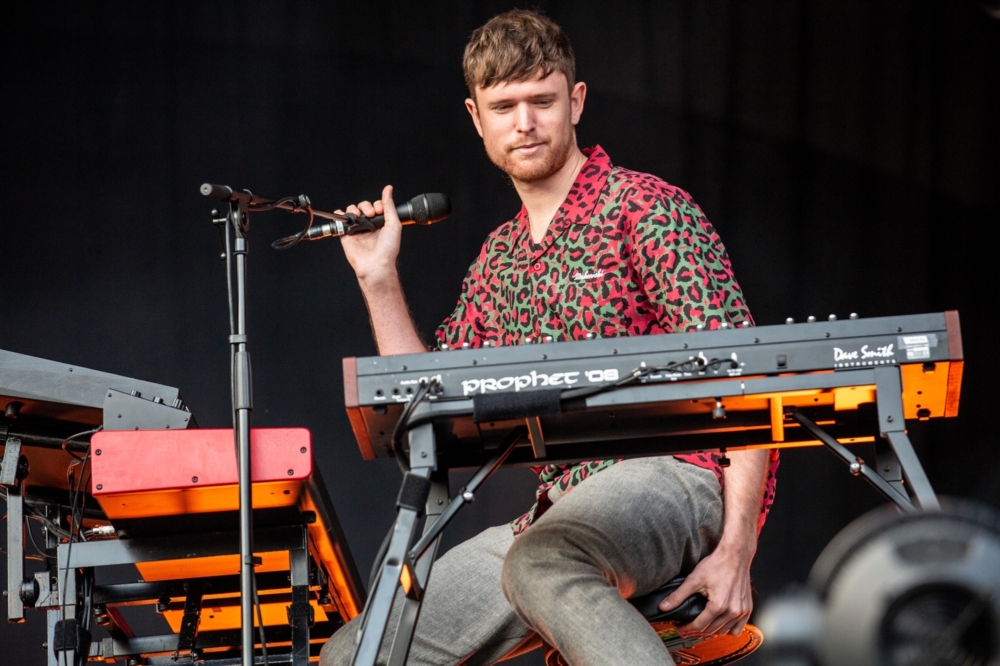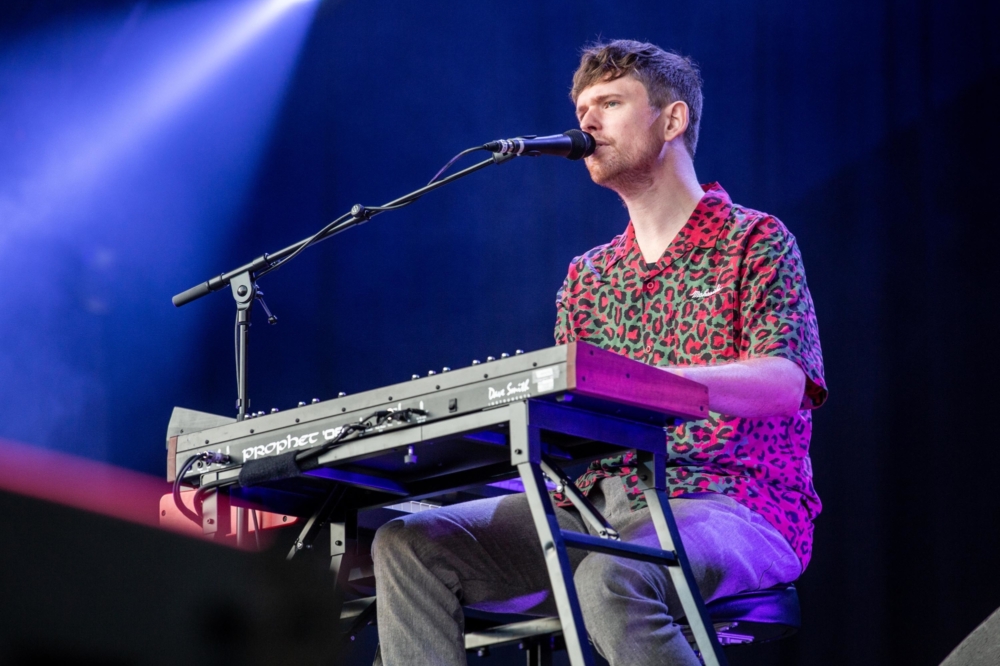 Another highly sought creative collaborator follows him. James Blake - complete with jaunty red animal print shirt - is grins-a-plenty from within his nest of various synths and pianos. Placing focus squarely on his latest record 'Assume Form', there's a relaxed easiness about the way he flows from the deliciously carefree 'I'll Come To' - "I've thrown my hat in the ring, I've got nothing to lose," he skips atop synthesised trills of Disney string - right through to past breakout moment and Feist cover 'Limit To Your Love'.
With the arrival of French pop sensation Christine and The Queens - stepping into UK festival headliner shoes for the first time - the sedate tranquility of the day takes a sharp veer into danger. The heavens suddenly open with ferocity, and as the festival punters quiver damply under their free holographic Tinder visors, Héloïse Letissier emerges in a sizzle of golden sparks a la Flashdance. On several occasions - including the theatrical ending of 'Goya! Soda!''s sparring choreography - portions of the stage briefly catch fire and are put out without fuss by burly men wielding extinguishers; as Chris rises majestically on a small crane to sing 'Saint Claude' it trembles and judders in the wind. And you suspect this is precisely the sort of untameable chaos that her powerful, muscular, sexy persona welcomes with glee; Chris thrives on the unstable, uncertain, the escaping-definition.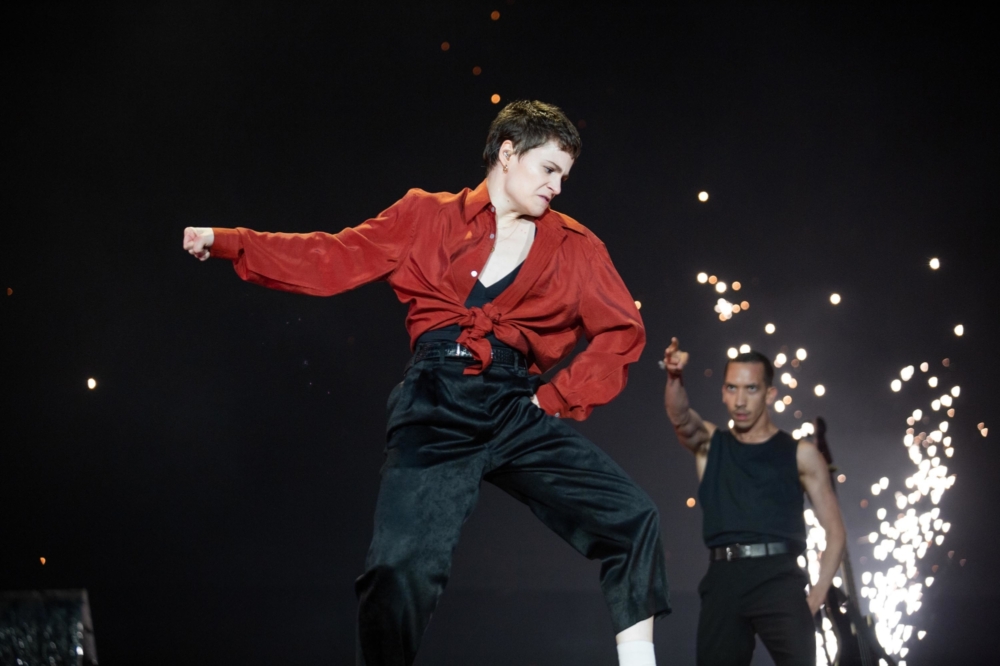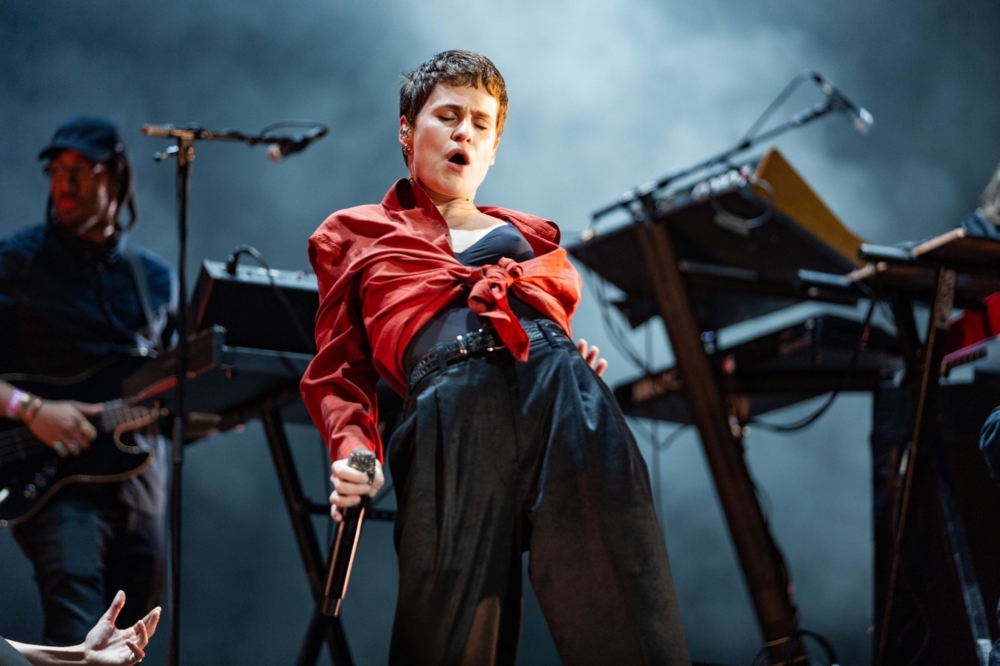 Despite - or more likely goaded on by - the elements, Chris billows down a gangway into the audience, covering David Bowie's 'Heroes' sans backing track, and gyrating her way through the lusty funk-bass of Janet Jackson's 'Nasty'. Stripping back the complex and astonishing precision of her recent live tour - which set the likes of 'Comme Si' and 'Girlfriend' against painted backdrops, like a theatre production taken over by a swaggering French pop star - this is the same 'Chris' vision, but reimagined into something rawer, and wilder.

Chris' biggest London show of her career doesn't just showcase her as gifted dancer, expressive singer, and artist with grand, grand ambition - though all of these things are certainly true too. In a few quiet pockets - as 'Whats-her-face' rings out into silence, as 'Les paradis perdus' dissolves into an eerie sample of Luniz's 'I Got Five on It' - Chris briefly faces the back of the stage and seems overcome by emotion for a second. Above everything else, tonight shows her as the rare kind of a performer who has something seriously at stake, every time she steps on stage.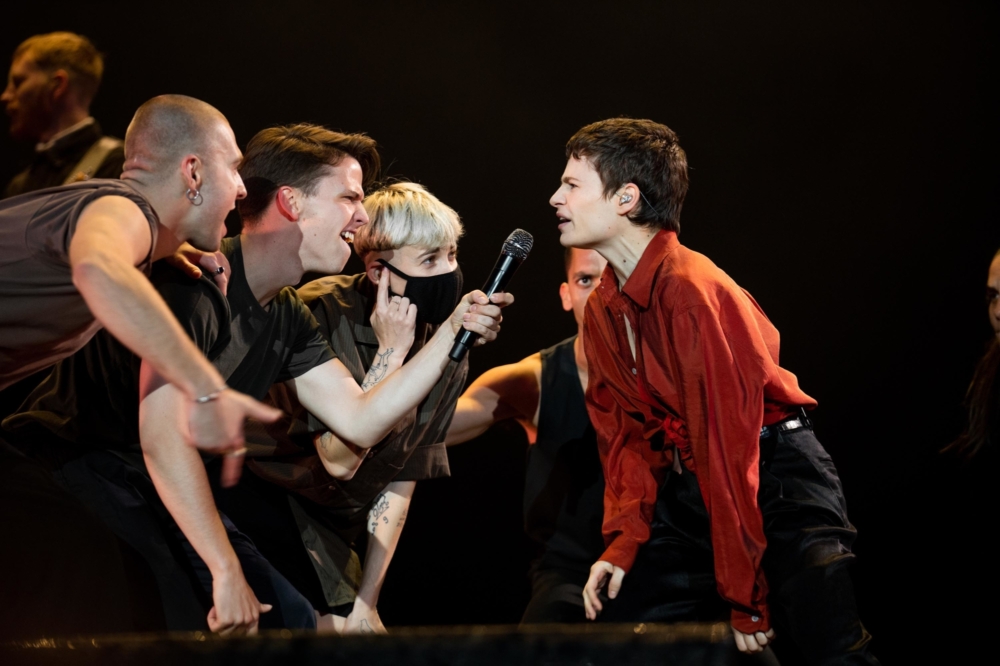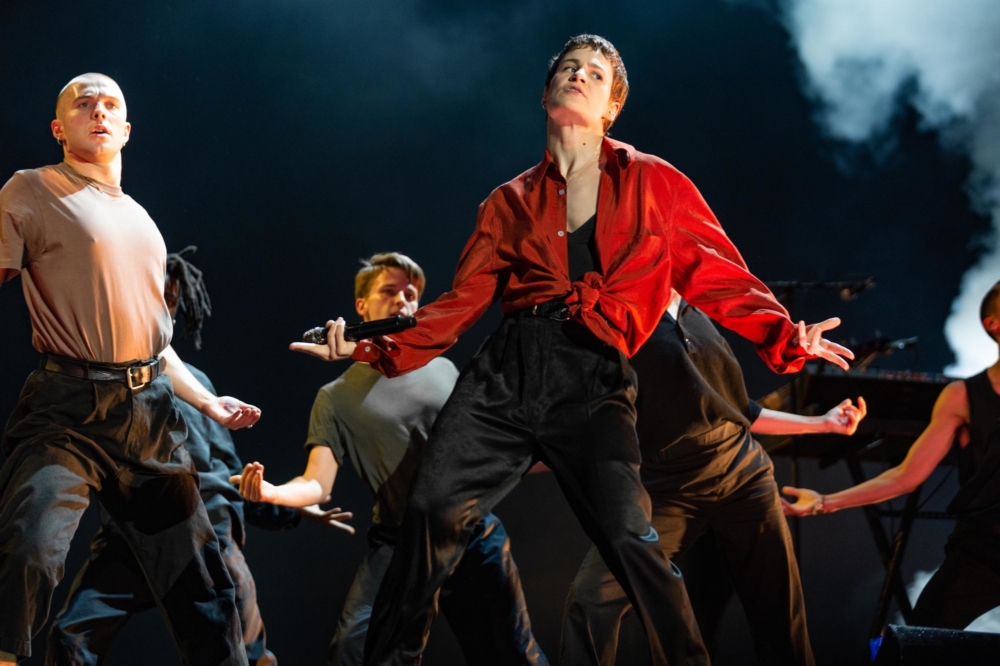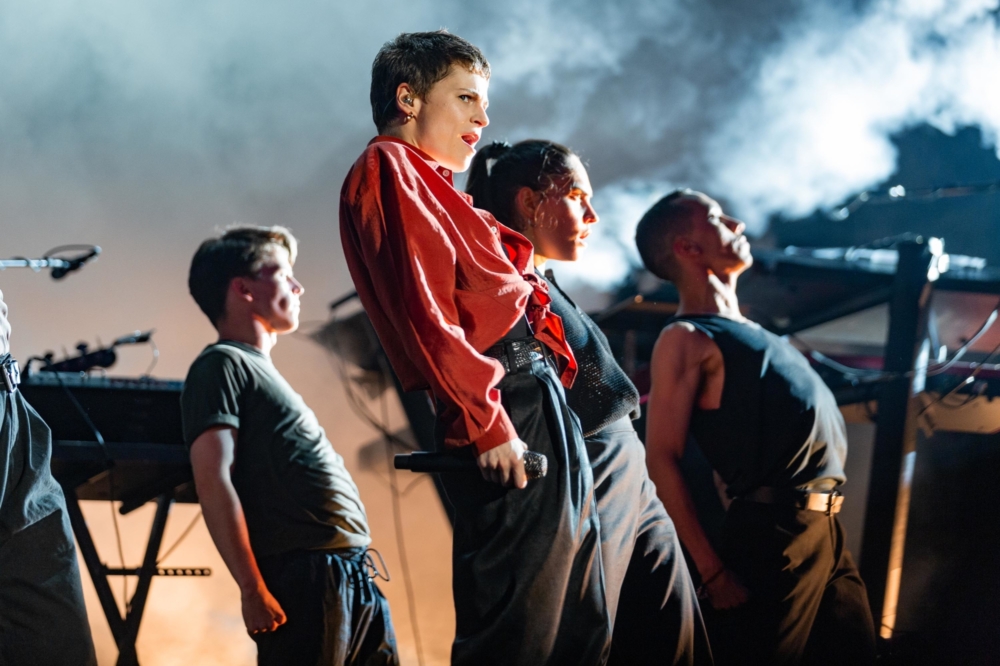 Get your copy of the latest issue