Interview
In the studio with Mystery Jets
We catch up with the band in their characteristically bizarre new digs as they round off the final touches to the "hard-hitting" follow-up to 'Curve of the Earth'.
Back in July 2017, Mystery Jets – the band formed by Blaine Harrison and Will Rees in the early '00s, alongside drummer Kapil Trivedi, Blaine's Dad Henry and the more recent acquisition of bassist Jack Flanagan – embarked on a bittersweet tour, an emotional yet powerful run in support of friends and peers The Maccabees as they decided to call it a day. "We really started at the same time as a band, and our trajectories had always gone in parallel to one another, and we felt very humbled to be there on their last waltz," says Blaine now of the shows, "but it also made us take a glance in the mirror and think, what does it mean to be a band now? Because it means something very different to what it did when we were 17 or 18 and starting this as an act of rebellion, this way out of having to follow a conventional existence."
Having released fifth LP 'Curve of the Earth' the year before, an album that rejuvenated them not only internally but externally, gaining the band a fresh set of young faces in the front row and a notable one to mirror them up on stage, the answer that greeted them was hearteningly, unanimously positive. "Jack joining, being that bit younger and the excitable, joyous being that he is, kind of reacquainted us with the feeling of what we got into this for in the first place, which was really just about being a gang and living and breathing music. You almost need reminding every once in a while the wider purpose of what made you want to do it at the start, and on 'Curve…' that was the moment for us," Blaine explains. Though already more than a decade into their career, the Jets finished the tour more certain than ever that they weren't ready to choose the same situation for themselves any time soon. "We're really proud of the stuff we've done in the past," he continues, "but there's still such a hunger to plough forward."
"We did Jetrospective [playing their first five albums in full across five nights], and gave ourselves that moment to look back as a way of seeing where to go next. And I was slightly hesitant that we'd play the 'Twenty One' night and realise that was the bar and we've never reached it again, but it was kind of the opposite and the 'Curve of the Earth' show was the best. That was really encouraging and we were back in the studio…" He laughs: "I was going to say the next day, but I think it took us three or four to recover…"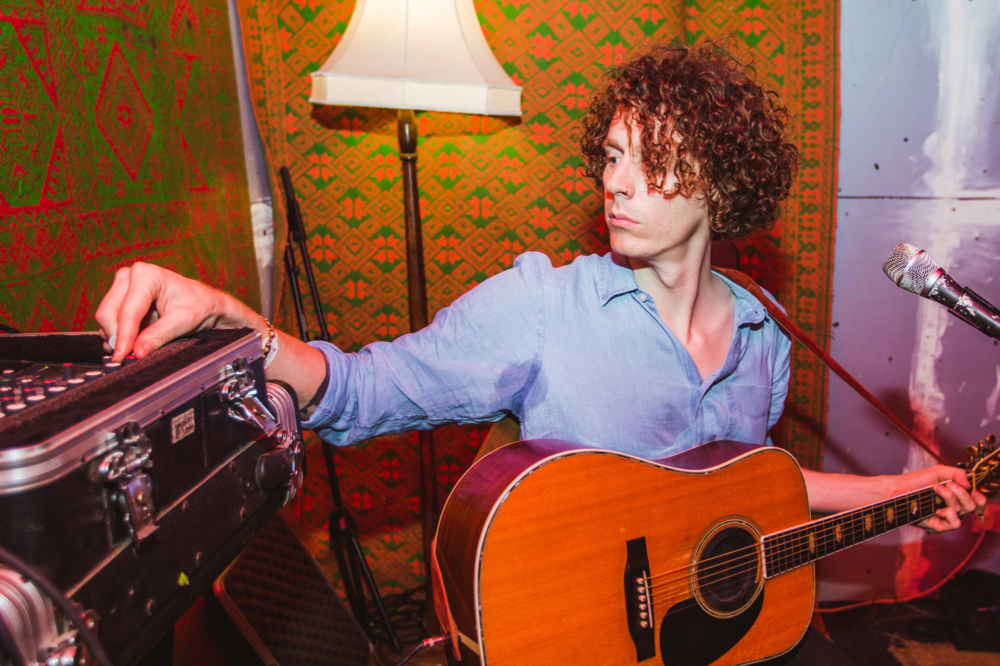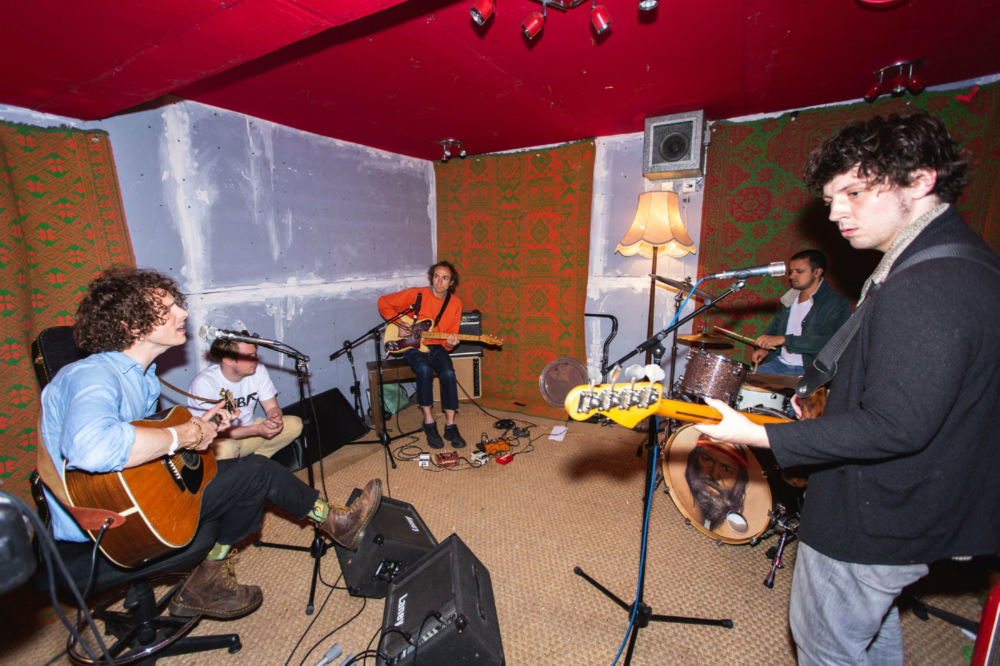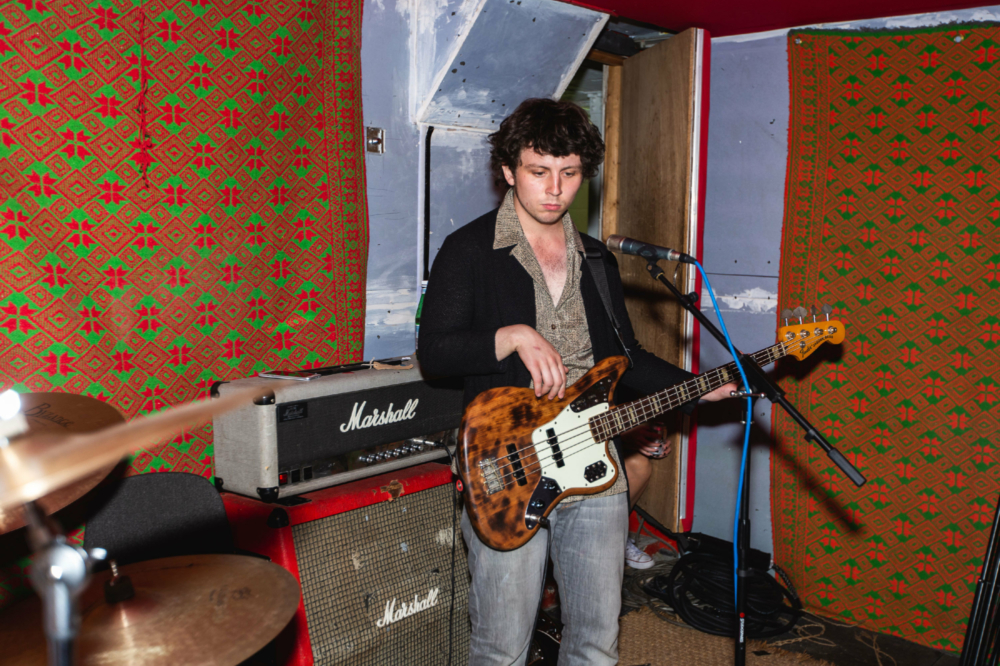 "We're really proud of the stuff we've done, but there's still such a hunger to plough forward."
— Blaine Harrison
Spending a solid 14 months, from the tail end of 2017 through the whole of 2018, bunkered down in their new studio – a "rabbit warren of tunnels" in the basement of an old tram shed in Clerkenwell ("In the '80s and '90s, it was a bit of a legendary hang out," informs the singer. "I bumped into Bobby Gillespie the other day, and he said he went to some pretty sordid parties there back in the day…"), the recording of Album Six sounds a wholly fulfilling one. For the first time, the band solely took production duties on themselves, bolstered by the new confidence of having learnt the ropes together, co-producing their last.
The sessions themselves, meanwhile, were just as creative and semi-ridiculous as you might expect from the bunch of Eel Pie Island natives who've always operated one slightly eccentric step left of the mainstream. "We always seem to end up in these bizarre spaces; our first studio was a boat shed, and then we were in a button factory and now we're in a tram shed," chuckles Blaine. "We set up different spaces in different parts of the basement and a lot of the rooms have tie lines between them, so if you want, people can be in different rooms and still communicate. We'd be working on different parts of a song and running between spaces, swapping ideas."
However, if the recording itself was an excitable, collaborative thing, then the route to that point was born from purposefully starker circumstances.
Having learnt over the years that periods of solitariness were the key to "coaxing the songs out", Blaine decided to test the theory further. "I thought, well how can I take that to the extreme? Where can I go that I'm not gonna have any signal, and no one will get hold of me? Iceland. I thought, I'm gonna go up a glacier and find a cabin. So I went and had a really social experience hanging out in Reykjavik, and then for the majority of the trip I circumnavigated the island. I rented a car at one point, I did some hitch-hiking, caught some buses, basically working my way around.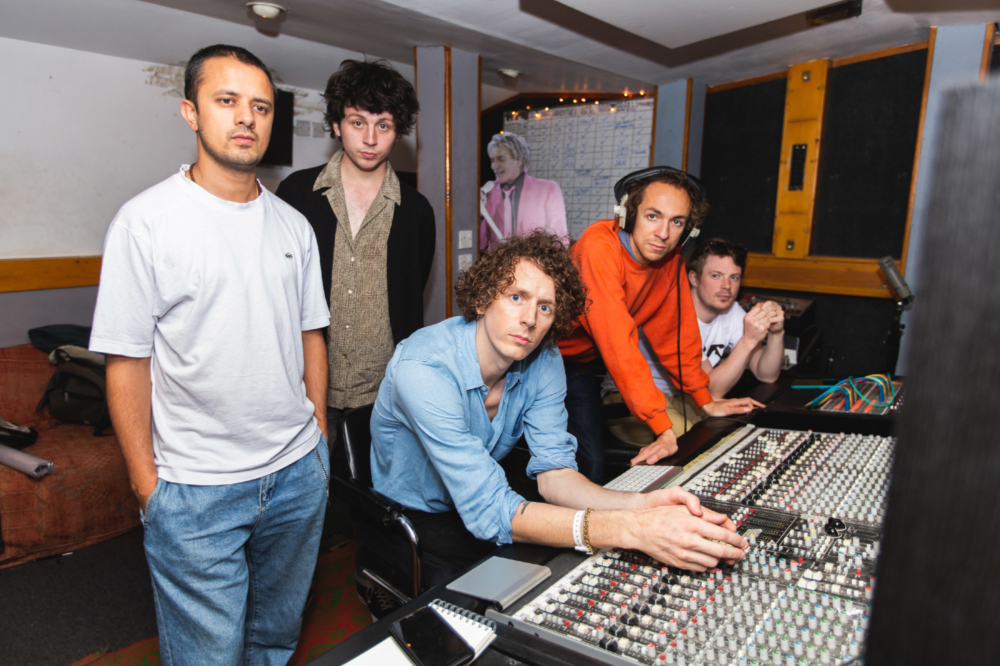 "The conduit for where the music came from was being cut off from outside influences," he continues, "however, whereas on the last record it had been about escaping as a means to having an inward journey, this time, escaping to this very remote environment actually reminded me that maybe where I should be is in the middle of it all, in the thick of it. It was a long way to go to realise that actually I should be at home."
By the time this issue hits shelves, the band will have dropped the first single from the new batch in the slowburning epic of 'Hospital Radio'. Blaine is remaining cagey for now about how it and the rest of the album relates to his epiphany although, he notes, "thematically, in terms of the bigger picture, it's something quite different [to their last work]". Sonically, however, the addition of "rock god" engineer Alan Moulder into the mix (who's previously upped the ante on records by the likes of Nine Inch Nails, Foals, Smashing Pumpkins and more) probably gives as much of a statement of intent as any. "I think the last album had quite a grand palette to it; we wanted to make something that felt like it had a lot of air in it – quite a widescreen, expansive sense of dimension," says Blaine. "But I think with this record, even though it was made in quite a similar way, it's much more direct, much more hard-hitting. The guitars sound like they're right there in front of you. We wanted to make something that sounded like it was slamming against your ear drums."
Heading into the second half of their second decade together as a band, Mystery Jets could easily be resting on their laurels, but instead they're gearing up for a sixth album bursting with ideas. You sense they might really only just be hitting their stride. "I think, with us, we just feel like we've still got so much of our story left to tell," says Blaine. We're all ears.