Album Review
Field Music - Making A New World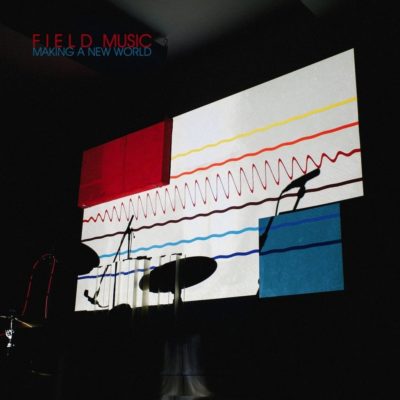 There are enough ideas in the tank here.
Label: Memphis Industries
Released: 10th January 2020
The latest full-length from Field Music gets rolling on a slightly peculiar note with two short instrumental tracks; a cold but calming piano build-up brings to mind the stark fragility and assurance of Bowie's Berlin years. As the somewhat serious tone would suggest, there's a concept going on. 'Making A New World' is about the after-effects of WW1 through to this very day. Although it's not your conventional yawn of a concept album. Instead, it shifts focus onto some interesting cultural moments, including the Dada movement, ultrasound, the German treasury and gender reassignment surgeries. Still, it's musically pretty much business as usual - the Brewis brothers are back on their usual kooky course that they've come to be known for. It's always a bit tricky to understand what exactly this band are. Nothing ever quite fits into the place you think it should be. Aside from a few great moments like the warm and accessible track 'Beyond That Of Courtesy', this listen does feel slightly hard to grasp due to its disjointed nature. There are enough ideas in the tank here, but ultimately it's not one to rush out and buy.

Get your copy of the latest issue
More like this