Album Review
Field Music - Open Here
3 Stars
A deeply astute pop album that's also often brimming with fun.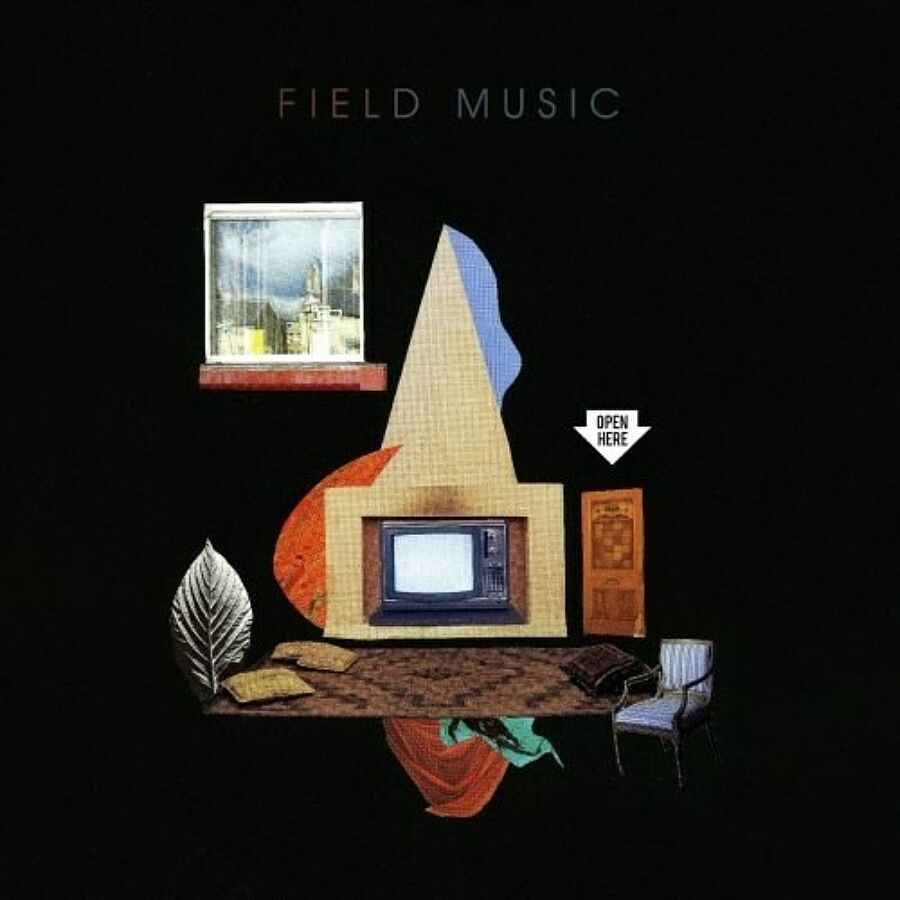 'Open Here'. The title of Field Music's latest album, which comes nearly exactly two years after 'Commontime', acts as less of a suggestion and more of an instruction. On the one hand, Peter and David Brewis invite the listener to unravel what's inside their latest collection, but the title also stands as something of an order to the band themselves too. David has said that 'Commontime' stood as a distillation of the individual elements that made up the band; here, they're opening up, escalating their music into vast, expansive new territory.
Everything on 'Open Here' feels grand in scale, a tone that's immediately set by opener 'Time In Joy'. It morphs shape from guitar twangs and dusty percussion to introducing sumptuous sweeps of strings and bass licks, its brightness also harbouring the melodic complexities that have often characterised the band's work. From there they bring in a large variety of instrumentation, from flute and piccolo to stately piano and brass, skipping joyfully from baroque to funk and much in-between within a heartbeat.
The sprawling out of Field Music's sound comes hand in hand with looking outward lyrically, wrestling with politics as well as parenthood, asking questions about what kind of world we might be leaving for our children. 'Checking On A Message' sees them contemplating the way in which we receive news straight to our mobile phones, while 'No King No Princess' gives a defiant middle finger to gender stereotypes. The politics and the playfulness are married even more strikingly on lead single 'Count It Up', which David wrote on his young son's toy keyboard after the Brexit vote. Across the buoyant melodies, they take a look at privilege and question "if you've can go day to day without the fear of violence" or if "people don't stare at you in the street because of the colour of your skin". Then count that up.
Sometimes though the complexities in the melodies can overshadow what Field Music are trying to say. There's occasionally some blaring saxophone that steamrolls over everything in its path, while other times the multiple aspects being played simultaneously sound like they're fighting for attention, constantly jostling for the listener's attention and detracting from the overall message.
When they strip things back and leave space for each element to breathe – as on the purely orchestral title track – 'Open Here' can be a joy, a deeply astute pop album that's also often brimming with fun. While pushing their boundaries as far as they can go though, it sometimes makes for a record that can feel frustratingly cluttered.