Album Review
Dua Lipa - Future Nostalgia
5 Stars
Dua will be going down in pop history as one of the best.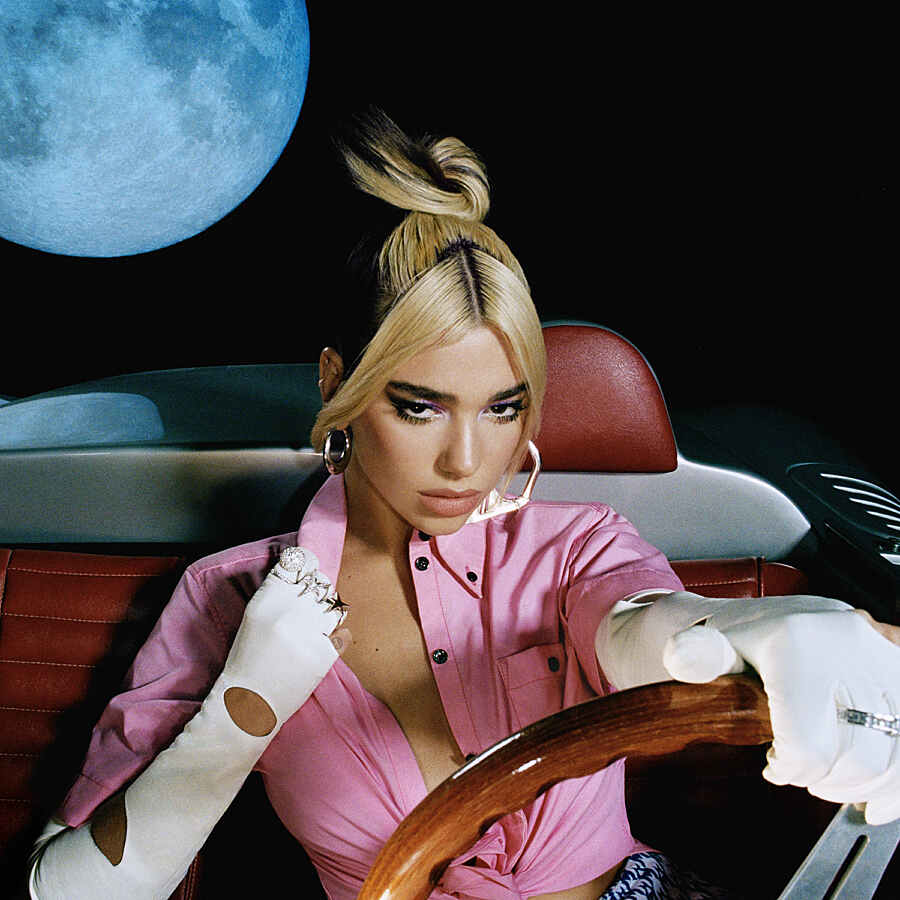 In times of increasing uncertainty and worry, we could all use a little something to uplift us - and Dua Lipa has stepped up to the plate. Releasing hotly-anticipated second album 'Future Nostalgia' a week early due to the ongoing COVID-19 pandemic, she took to Instagram to explain her reasoning: "I hope it brings you some happiness, and I hope it makes you smile, and I hope it makes you dance. I hope I make you proud." And, well, 'Future Nostalgia' delivers on this and then some. A sassy and euphoric offering, 'Future Nostalgia' sees the superstar embracing her firm position amongst the pop greats.
Across its 11-track run, it's a non-stop party, from the punchy titular opener that channels Prince grooves, to the dancefloor-ready 'Levitating', to the goosebump-inducing sample of White Town's 'Your Woman' on 'Love Again', and the penultimate 'Good In Bed' with lyrics Lily Allen is going to wish she thought of first. By the time closer 'Boys Will Be Boys' hits, Dua's already smashed it out the park, and the euphoric ballad cutting down inequality with her impassioned chorus of "boys will be boys but girls will be women" only further cements what this album has proved: Dua will be going down in pop history as one of the best.
Brought to you as part of our media partnership with Hyundai.
Watch performances from the shortlisted artists on BBC Four at 10pm on 23rd September.