Album Review
The Cool Greenhouse - The Cool Greenhouse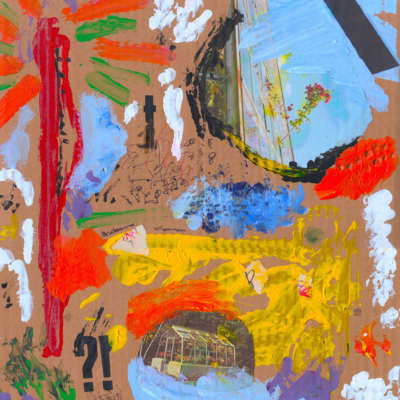 Brilliantly evocative.
Label: Melodic
Released: 29th May 2020
Considering that none of 'The Cool Greenhouse''s 11 tracks contain more than two notes apiece, the London band's debut is a surprisingly demanding listen. Without the easy entertainment of big hooks, it's left to vocalist Tom Greenhouse's vocals to do all the legwork - and dense, bizarre monologues they are too. To really get the most out of the record you have to do what the last ten years of casual listening has trained us not to: to really LISTEN and CONCENTRATE. But within lies gold - tiny, precise nuances about buying ugly vases at jumble sales ('Life Advice'), and maddening, perfectly-described characters from the dickheads that tell you to 'Smile, Love!' to the grubby internet trolls of '4Chan'. Brilliantly evocative, each track could probably be made into its own black comedy sitcom; consequently, the sparse backing seems almost an afterthought, but as a framework for the excellent pictures being painted within, it mostly works.
More like this