News
nothing,nowhere. announces new album 'Trauma Factory'
And he's sharing new track 'fake friend' to celebrate!
nothing,nowhere. has announced that his highly-anticipated new album 'Trauma Factory' will be arriving on 19th February, and he's sharing brand new track 'fake friend' to celebrate!
"TRAUMA FACTORY is an accumulation of songs written during a confusing time," he explains. "it is about accepting the present and following your true north through the pain and suffering of human life. I wanted to make an album that was truly genreless and inspire others to challenge themselves artistically. I believe the most inspiring art is unpredictable and unrestrictive. to me that's what TRAUMA FACTORY is."
See the full LP track list below!
TRAUMA FACTORY Tracklisting:
01. trauma factory
02. lights (4444)
03. buck
04. love or chemistry
05. exile
06. upside down
07. pain place (feat. MISOGI)
08. fake friend
09. death
10. pretend
11. blood (feat. KennyHoopla & JUDGE)
12. nightmare
13. crave
14. real
15. barely breathing

Get your copy of the latest issue
More like this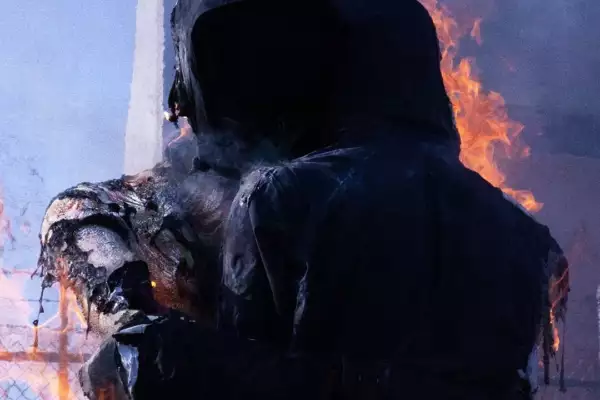 This daring, forward-thinking genre piece is worth the price of admission.
The track features on next month's full-length, 'Trauma Factory'.
The new track is all about "being a metaphorical killer".