Album Review
The Staves - Good Woman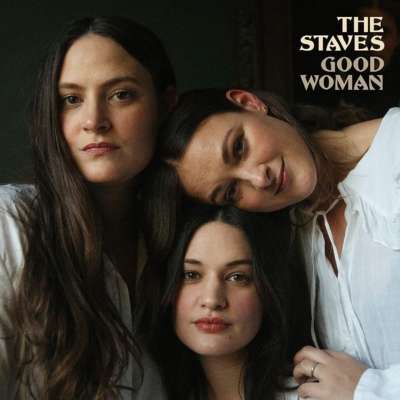 For all the trials bestowed upon the trio in the past few years, they emerge positive and victorious.
Label: Atlantic
Released: 5th February 2021
Aside from their mystical 2017 collaboration 'The Way Is Read' with yMusic, 'Good Woman' is the first proper Staves album since 2015's 'If I Was'; an LP littered with gorgeous harmonies and acoustic guitar which ultimately remained very loyal to the folk blueprint. 'Good Woman' sees the trio progressing their sound with an appetite for experimentation and plenty of experience to stew over. The sisters battled the loss of their mother and break-ups in the years since, but on the flip-side welcomed new life with Emily becoming a parent herself in 2019.
Known for the kind of flawless harmonies that only a tight-knit siblinghood could conjure between them, it's a surprise to hear the trio manipulating their vocals on the opening title track. This move instantly marks a shift in The Staves we used to know - embracing an unpolished edge that on the opening title track gloriously melds with a slinky bass that elevates to a soaring crescendo. These surprise turns keep popping up.
'Best Friend' builds on a revolving piano loop - heavenly harmonies stacked against a restless beat which doesn't let up until it gallops into an enormously satisfying finale. A sludgy guitar trudges as vocals abruptly seem to hit the red on 'Careful, Kid' as they muse about "coming back round from a five-year rebound". Later, the stark 'Devotion - all pounding piano and finger clicks - blooms beautifully under a restless instrumental structure that keeps you guessing at the turn of every bar. While this newfound energy makes for a thrilling listen, the likes of 'Nothing's Gonna Happen' and 'Paralysed' shows the old formula still works its magic as acoustic guitar and vocals suspend beautifully across the tracks.
After such a long time away, 'Good Woman' finds The Staves rejuvenated and inspired, treading new ground while retaining the identity that made them so loveable in the first place. For all the trials bestowed upon the trio in the past few years, they emerge positive and victorious, changing and creating music on their own terms as echoed on closer 'Waiting On Me To Change'; "I'll change when I want to."
More like this