Album Review
Orla Gartland - Woman On The Internet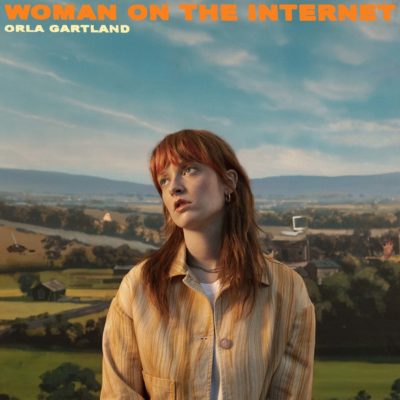 An impressive debut.
Label: New Friends
Released: 20th August 2021
Orla Gartland's debut is an intricate, carefully-constructed collection, blending together indie-pop, folk and alternative rock. She masterfully layers sounds so not even a hand-clap feels out of place and even empty space is used well, going from sparse and intimate to sonic explosions with interesting textures in between. Opener 'Things I've Learned' is perhaps the best example of this, starting with just vocals and percussion, as synths and foreboding piano quietly creep in. Similarly, 'Over My Head' opens with low synths and melancholy piano before erupting into crashing drums and electric guitars. 'Zombie!' is among the highlights with its rush of energy, so is the guitar-driven 'Codependency'. Even the quieter songs like 'Do You Mind?' and 'More Like You' steadily climb, spilling with emotion. She zeros in on moments with needle-point precision: "'Cause the time kept passing / And I just stopped asking how you were," she sings on 'Do You Mind?'. An impressive debut.

Get your copy of the latest issue
More like this