A revealing and honest listen from one of the most-hyped artists of 2022 so far.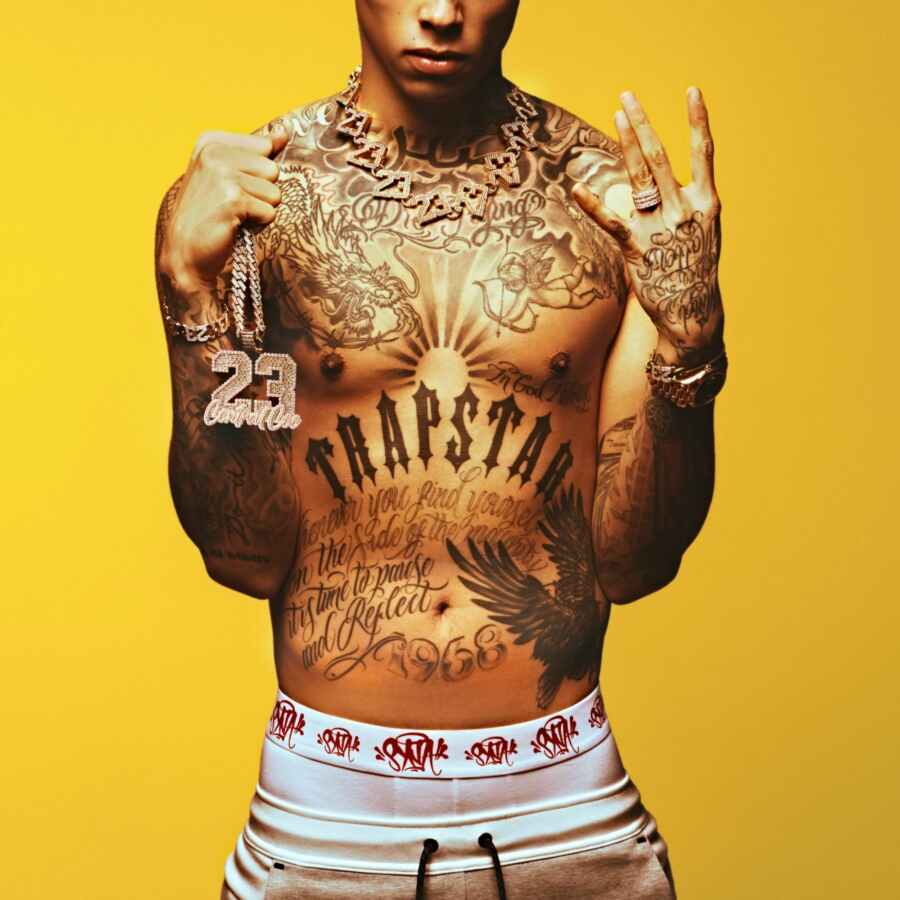 "I listen a lot but I don't speak much" Central Cee posits on 'Khabib', eluding to the reason his bars have caught so much attention since the sleeper hit 'Loading' caught the UK rap scene in its headlights. For one of the hottest names right now, Cench is carefully reflective on '23'.
The mixtape concerns Cench's come up and the relationships he has developed in that time. His pop culture awareness on 'Khabib' is veritable, with both 'Khabib' and 'Ungrateful' looking back at his beginnings, and the derailing contrast of the life he was living a mere few years ago. 'Straight Back To It' is a deep dive into the rapper's mindset.
The aptly-named trap banger 'Eurovision' is his 'Bohemian Rhapsody', or perhaps more his own Euro-centric XXL Freshman Class, featuring a cornucopia of rappers from the continent (including Spain's Morad, Italians Baby Gang and Rondodasosa) dishing bars in their mother tongues, emphasising Central Cee's far-reaching impact. Although his dextrous flow is spirited on the buoyant 'Retail Therapy' and 'Air Bnb', latter tracks 'No Pain' and 'Terminal 5' suffer from late-album fatigue. Both come in at under two minutes and feel like indistinct filler; half-formed ideas peppered with unmemorable beats. However, the PinkPantheress-sampling 'Obsessed With You' is an impressive combination of eerie garage and Cee's more meditative bars, redeeming the album end with fresh ideas and a novel collaboration.
Central Cee is concerned about one thing on '23', and it is himself. He is in a curious state of constant self-assessment. His identity is in constant flux, making for a revealing and honest listen from one of the most-hyped artists of 2022 so far.
More like this