Festivals
Open'er 2023: Lizzo, Kendrick Lamar and Young Fathers steal the show
28th June 2023 - 1st July 2023
They pack a hell of a lot into this narrow airstrip; here's to the next twenty years.
For two decades now, revellers from across Poland - and further afield - have made a midsummer surge to this disused airstrip on the Baltic coast. Open'er descends on the site for four days every year with lineups that are continually ahead of the curve in their blending of global rock, pop and hip hop alongside a healthy complement of homegrown acts.
This year, rap reigns supreme at the top of the bill, accounting for four of the five headliners, although the rest is a much more varied affair. On Wednesday, proceedings get underway with some stylistic whiplash as Central Cee, fresh from a star-making turn at Glastonbury that saw him bring out Dave, continues what has been a triumphant first European festival run.
He's followed on the main stage by a set that's advertised as OneRepublic but should in truth be labelled 'Ryan Tedder plays a medley of his hits', as the seasoned chart-botherer fires through his consistently beige CV as a co-writer in thirty-second increments, introducing every track as one he'd written with a friend, in what at times feels like an attempt to break the Guinness World Record for most name-drops in under an hour. At the opposite end of the site, though, is another option for the pop faithful in Paolo Nutini, who is gearing up to headline Latitude in a few weeks' time. Here, he plays an early evening tent slot, and appears to have taken to reinventing a number of tracks from last year's UK Number One 'Last Night in the Bittersweet'.
He also delivers his classic 'New Shoes', in a lower register that renders it in the image of the less-daring end of Primal Scream's catalogue. It's a peculiar choice, although he comes good late on when he reworks the previously twee 'Pencil Full of Lead' into a soaring rocker and brings the house down with the epic 'Iron Sky', a swirling maelstrom of soul that has you wondering why he doesn't venture into that kind of territory more often.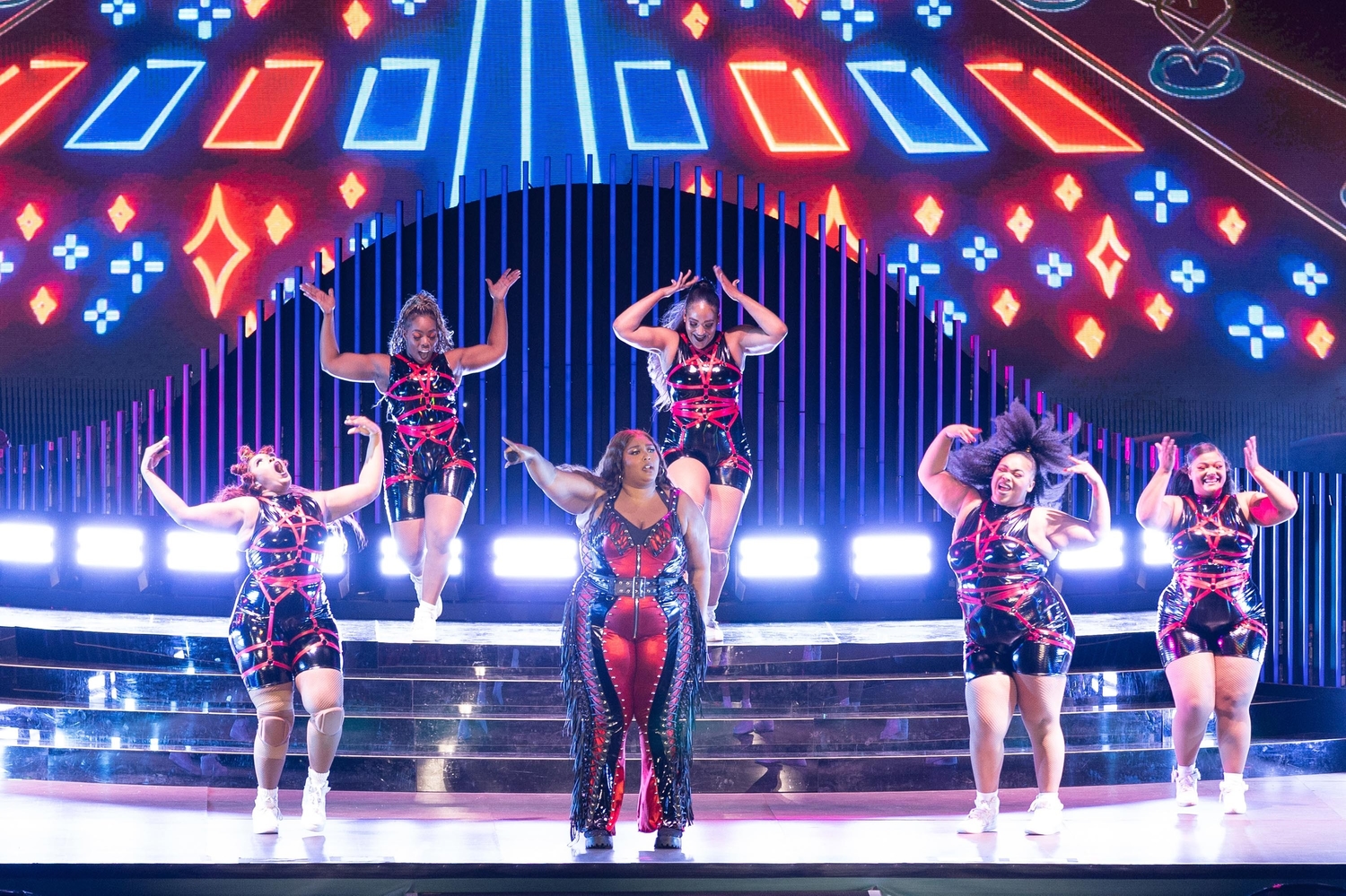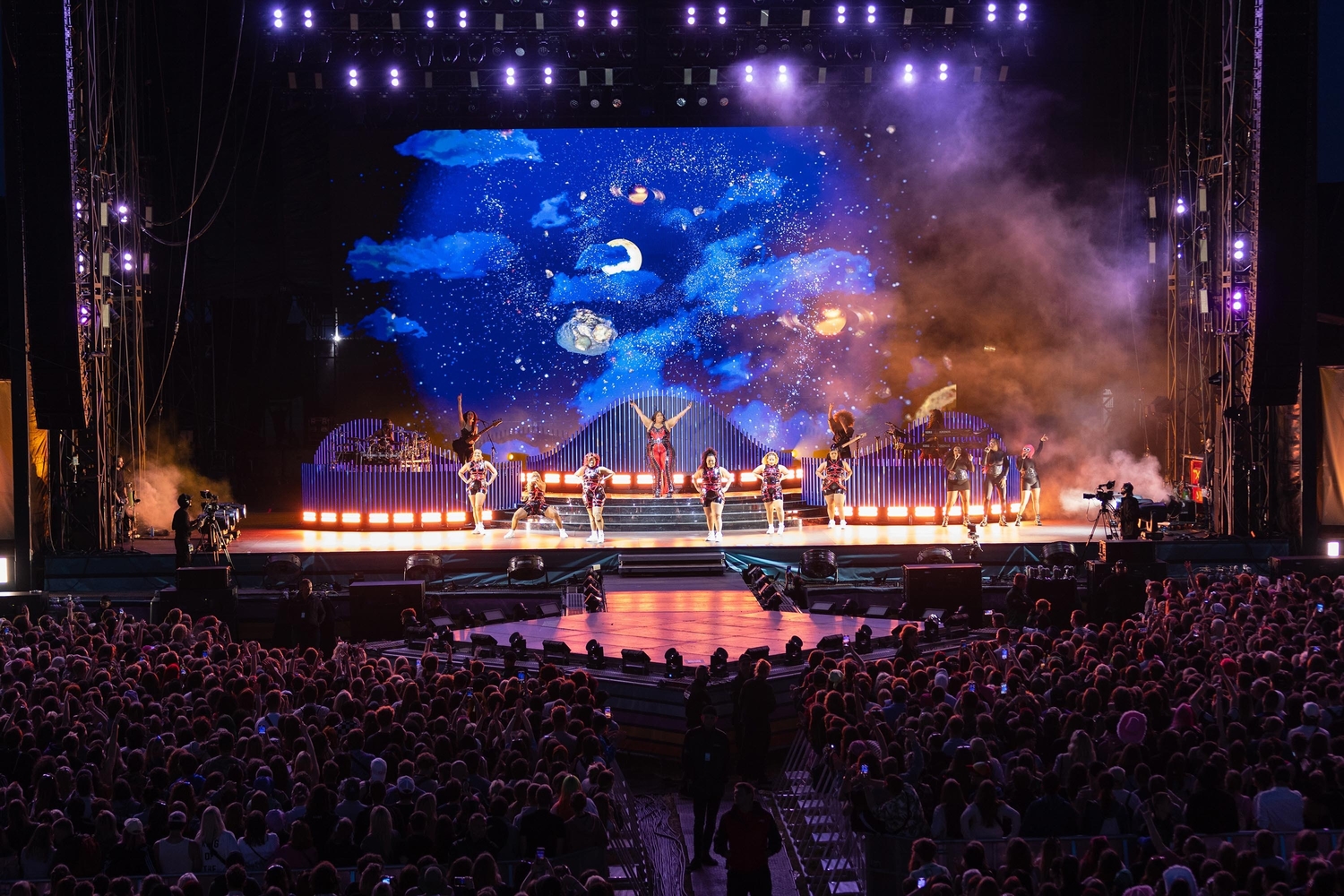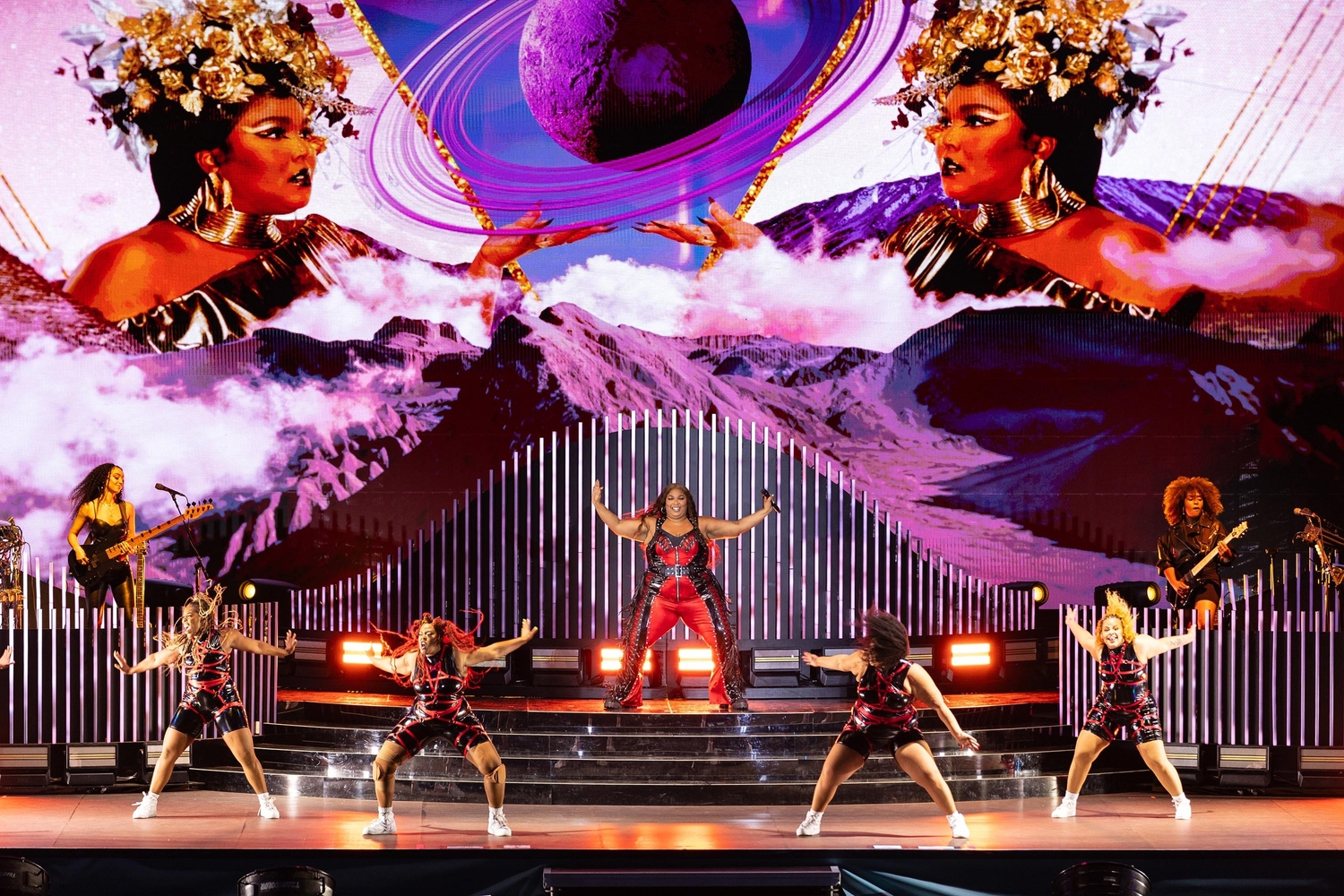 Before the evening's hip hop co-headline kicks off, meanwhile, first-timers at Open'er reckon with both sides of the location's coastal coin; there's a breathtaking sunset, which also seems to be the green light for local mosquitoes to descend en masse. They disperse by the time night falls proper and Lizzo, one of a host of artists on the lineup still glowing from a Glastonbury triumph, storms the main stage for another in a recent series of feel-good masterclasses. Her myriad talents are showcased one after the other; flawless rapper, accomplished flautist, adept twerker. But her greatest skill is the way in which she balances empowering anthems with defiant rebukes to her critics, something she pulls off via the sheer force of personality. Her stage banter is littered with Lizzoisms, from the instantly iconic "I piss excellence" to a lament of the Polish appetite for finger foods ("I need thick bitches out here in Poland"). How could you not love her?
She's followed, on day two, by another recently-minted superstar in SZA; playing the final gig of what's been a lengthy European run, she appears not fatigued but, if anything, invigorated by the knowledge that these are her final couple of hours on stage for a while. Her show is nuanced, blending hip hop ferocity with stadium-level singalongs, and while her newer tracks embrace the popper side, you still come away impressed by how little she's had to compromise to reach top billing.
Before that, though, the day unfolds with a real diversity of sound. Los Bitchos play early, under the domed roof of the Alter Stage, and do what they've been doing all summer; draw in passing punters with their irresistible blend of cumbia rhythms and Turkish psych. It's hard to pinpoint the moment that the crowd begins to swell, but it's probably four tracks in, as de facto frontwoman Serra Petale batters through a signature bongo solo on 'The Link Is About to Die'. As usual, they all look as if they're having the time of their lives. The same is true, later on the same stage, of Ezra Collective. The London five-piece are proficient crowd-workers, reeling off their brand of jazz not impressionistically but pointedly, firing through a raucous set with genuine punk energy.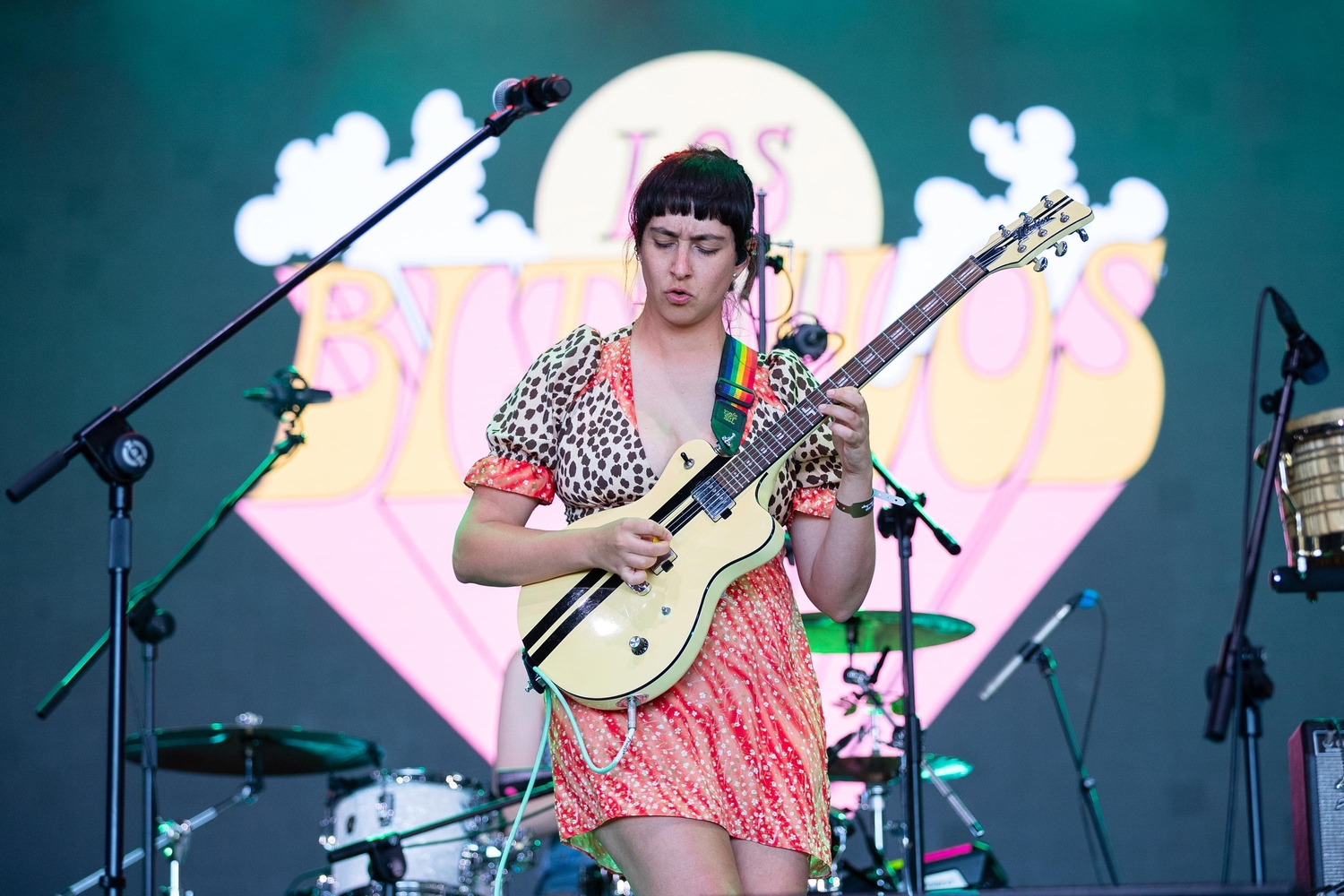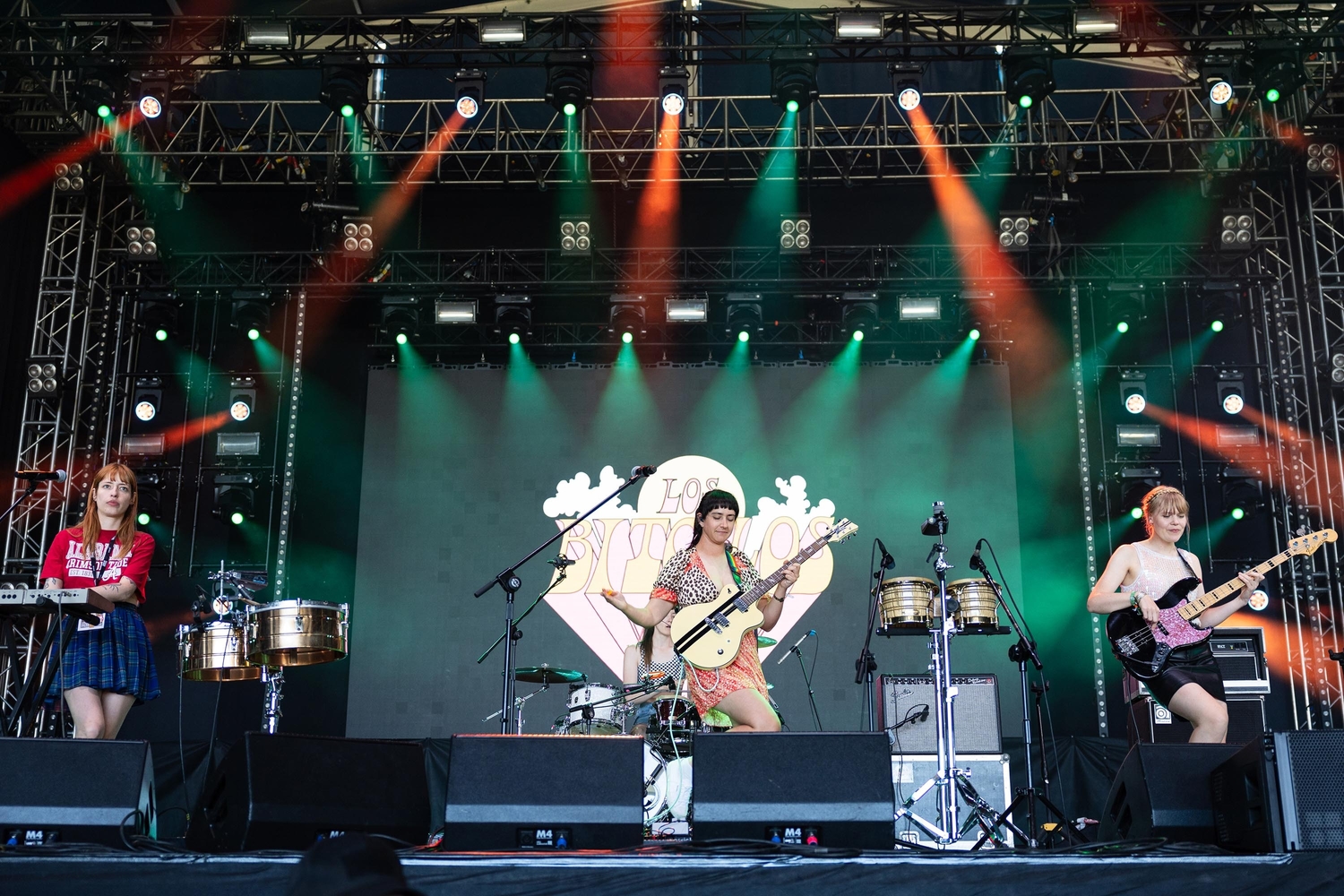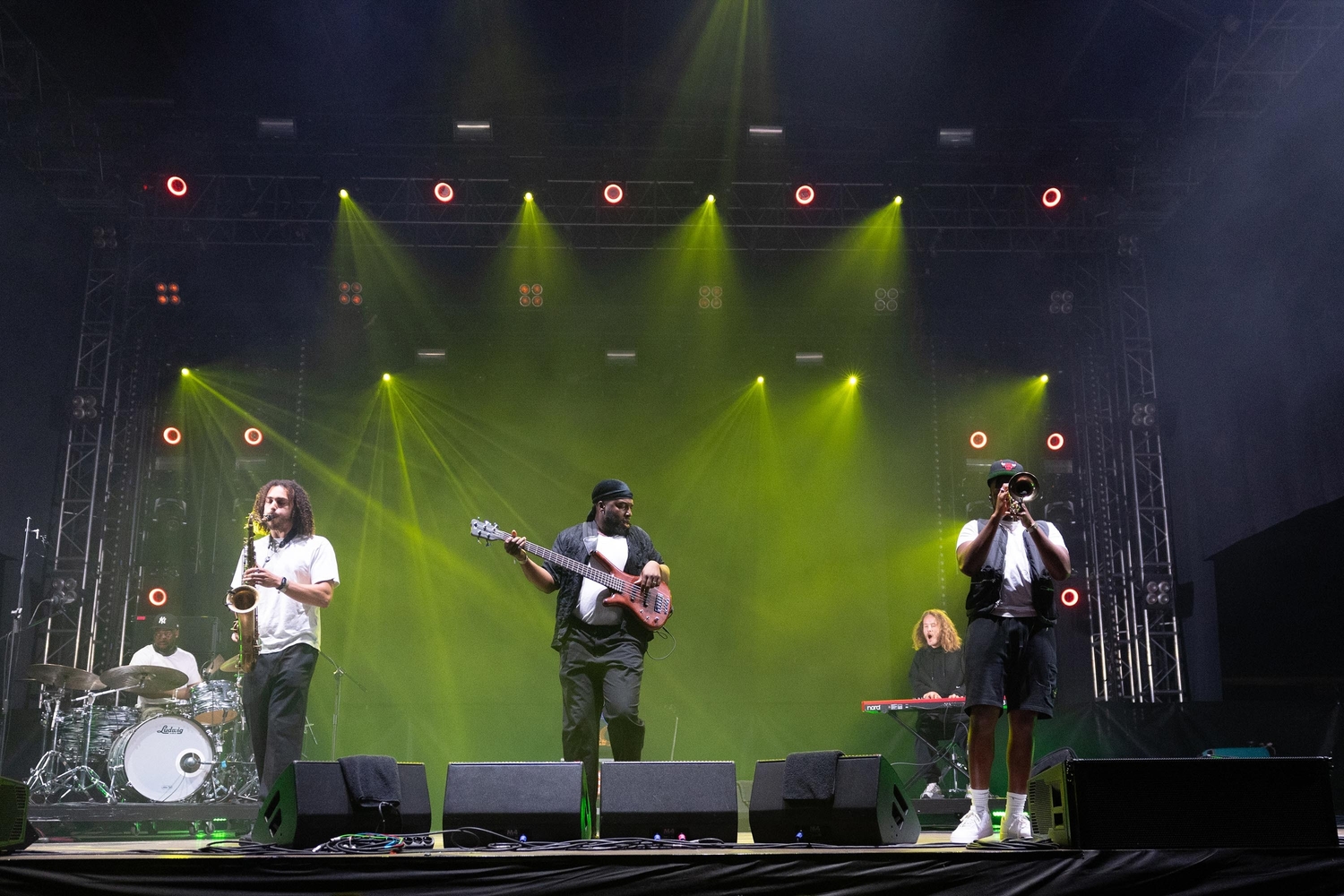 There's a rockier look to the festival's third day, particularly on the main stage, where old friends Arctic Monkeys and Queens of the Stone Age team up for a one-two. As the latter ease back into live swings of things, after a tumultuous few years for frontman Josh Homme even by his own standards, they nevertheless don't settle for too many easy options in a 75-minute set that opens with the evergreen 'No One Knows' in rain-lashed conditions and closes, the clouds having parted, with a particularly intense 'A Song for the Dead' against the backdrop of another glorious sunset. In between, they lean heavily on recent material, complementing cuts from latest record 'In Times New Roman…' with the twisty, complex 'The Evil Has Landed', the moody 'If I Had a Tail' and an epic, ten-minute take on 'Make It Wit Chu' that works a little of the spiritually similar 'Miss You', by the Stones, into its noodling guitar solo.
Arctic Monkeys' Glastonbury headline may have split opinions among the masses, but here, a thousand miles away, they are shorn of the expectation that comes with playing on home soil, and in particular the implicit demand from their Glasto naysayers that to simply bring their stadium show to the festival wasn't enough - that there needed to be some gimmicky accoutrements, like special guests or the digging up of old songs the band have long since moved on from. In Poland, it's OK for them to just be Arctic Monkeys in their latest iteration: stately, understated, arch and playful, not afraid to sprinkle in rabble-rousing classics but really soaring when they demonstrate how good they've become at subverting expectations: how is a band producing work as weird as 'Sculptures of Anyone Goes' playing to audiences of this size?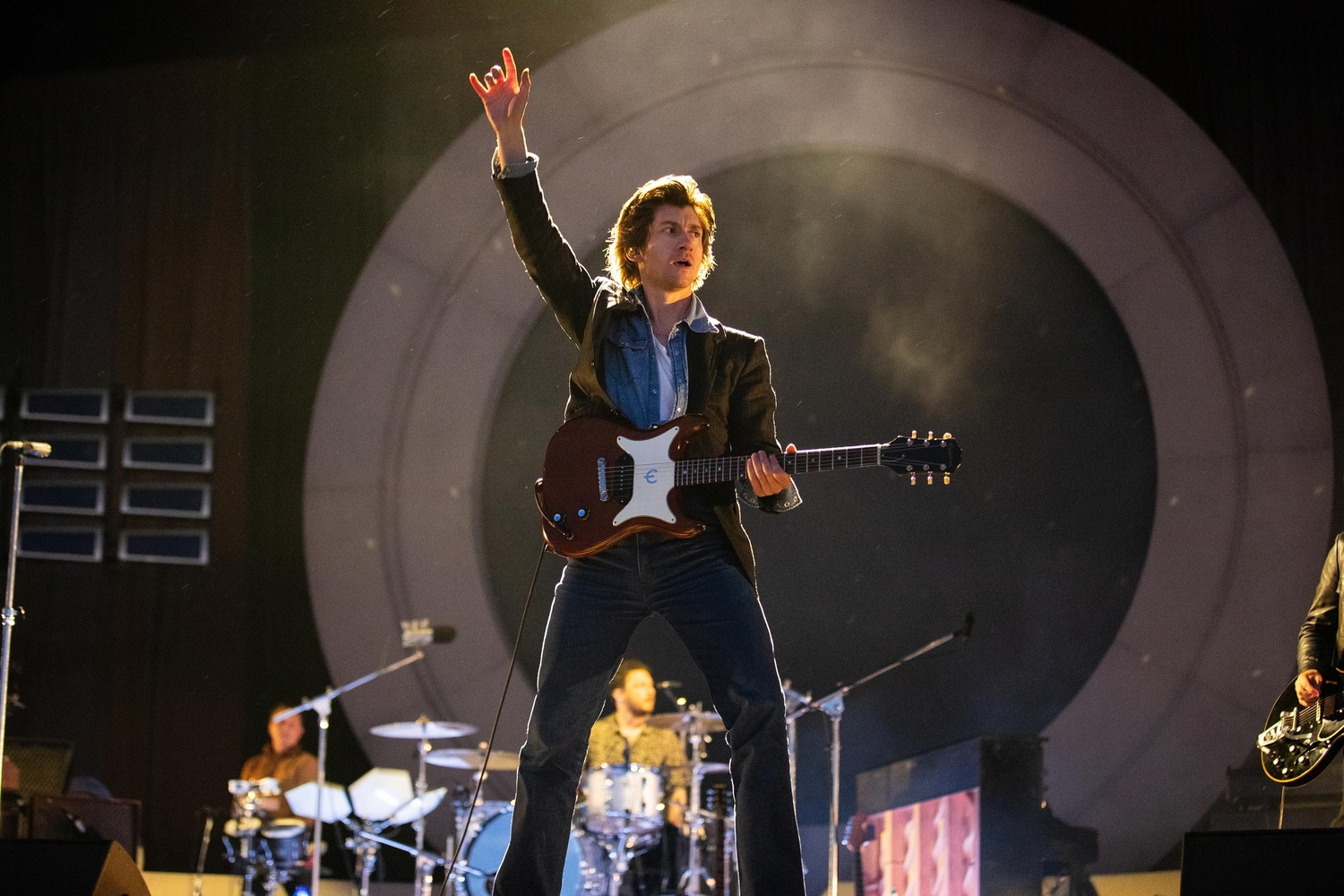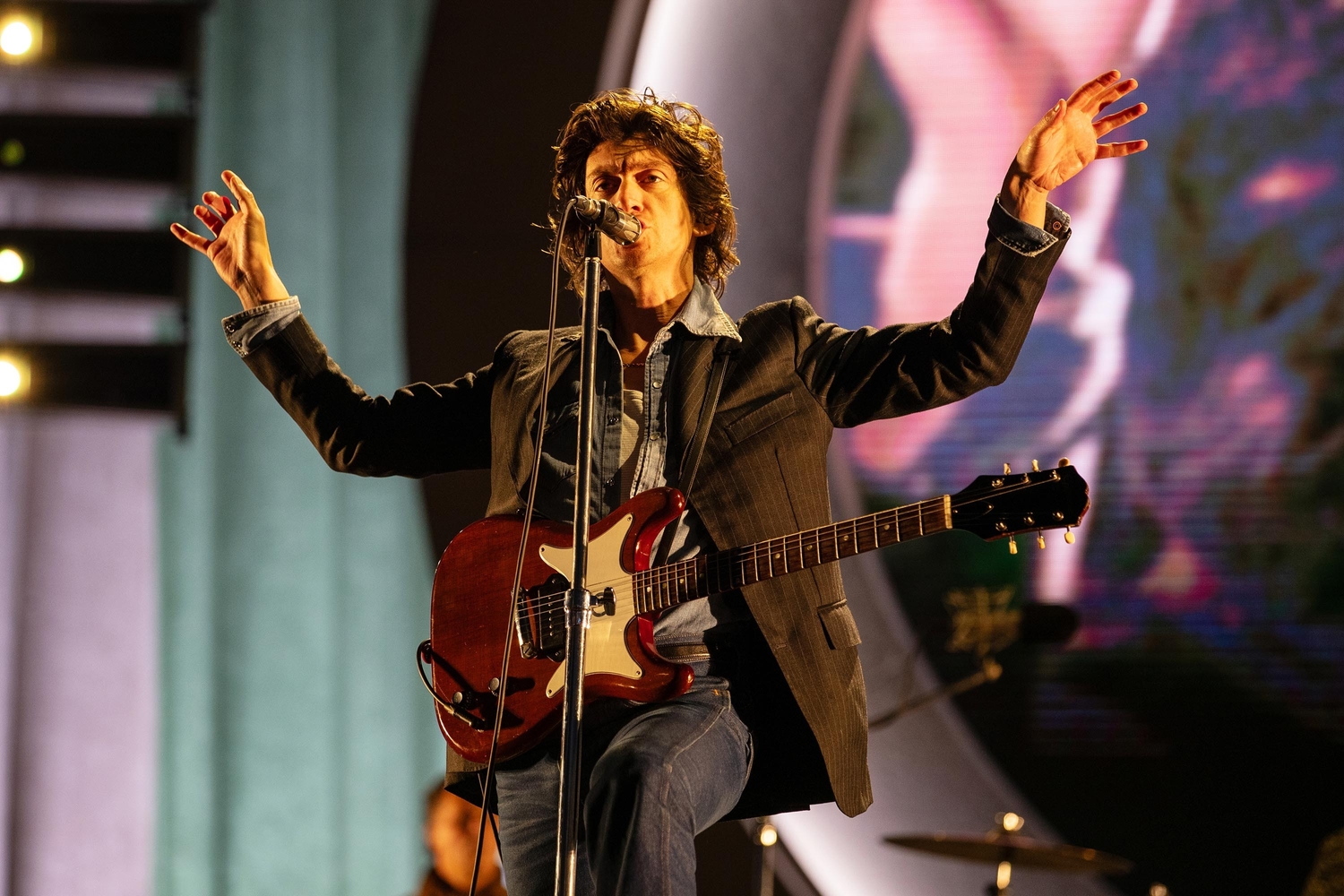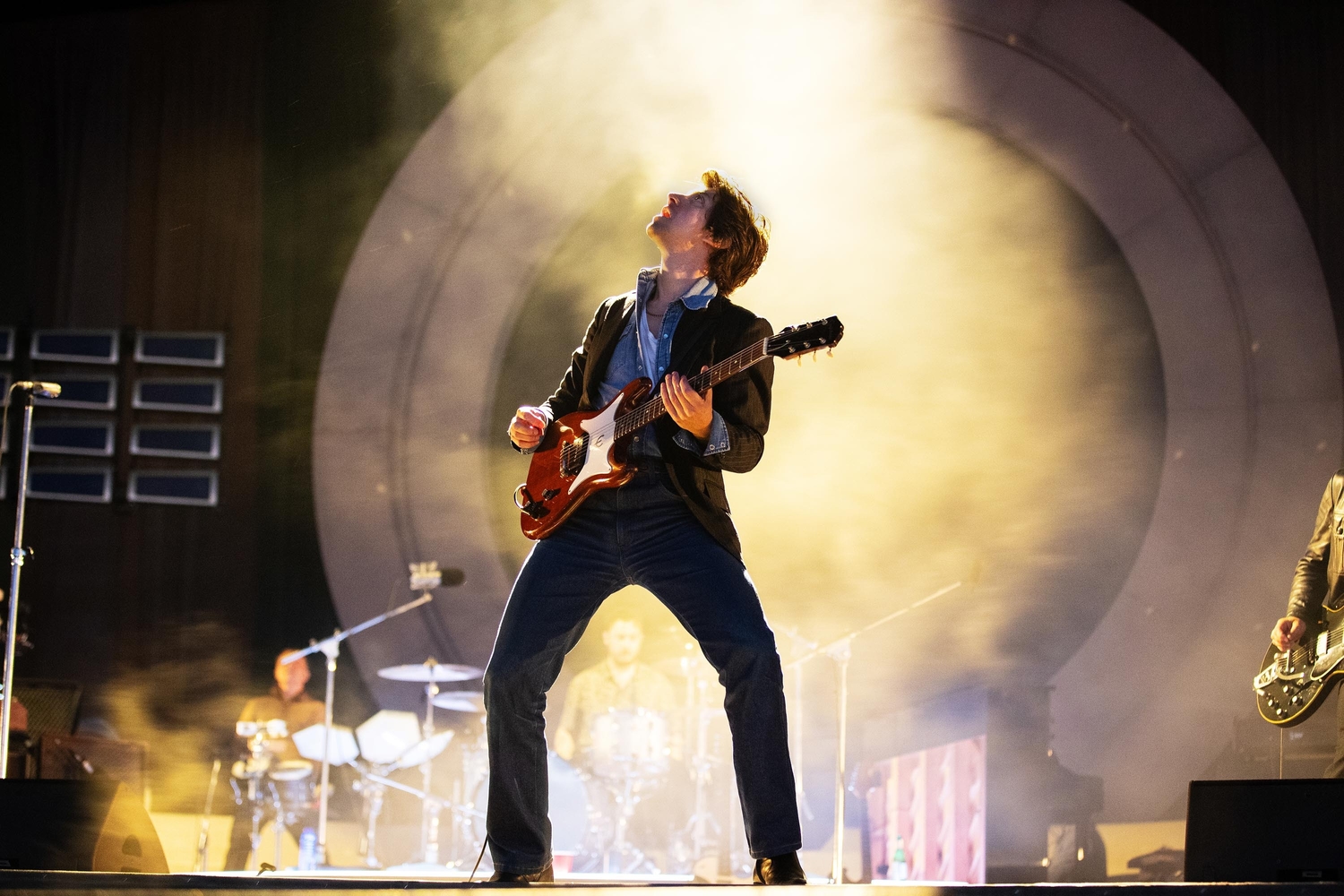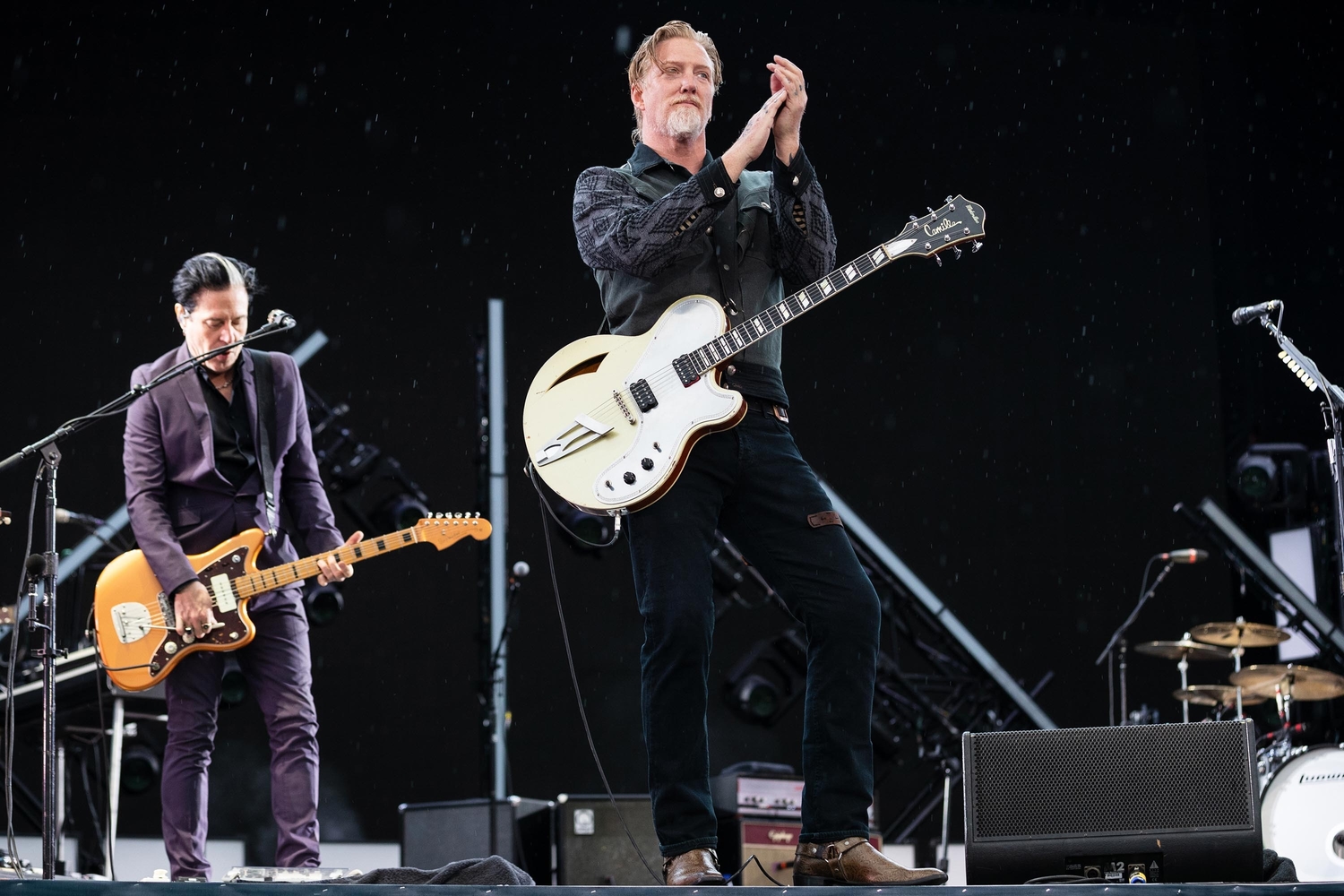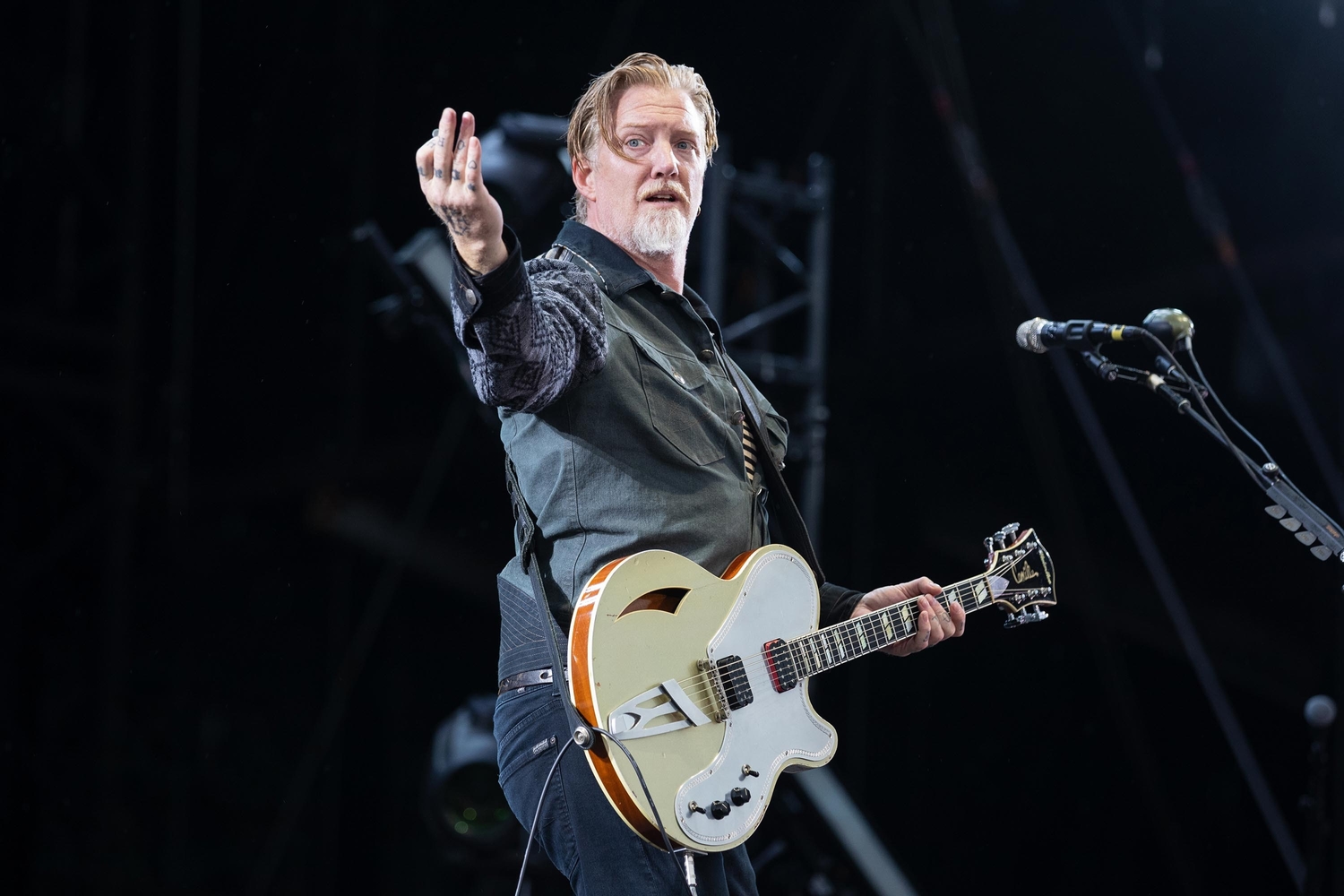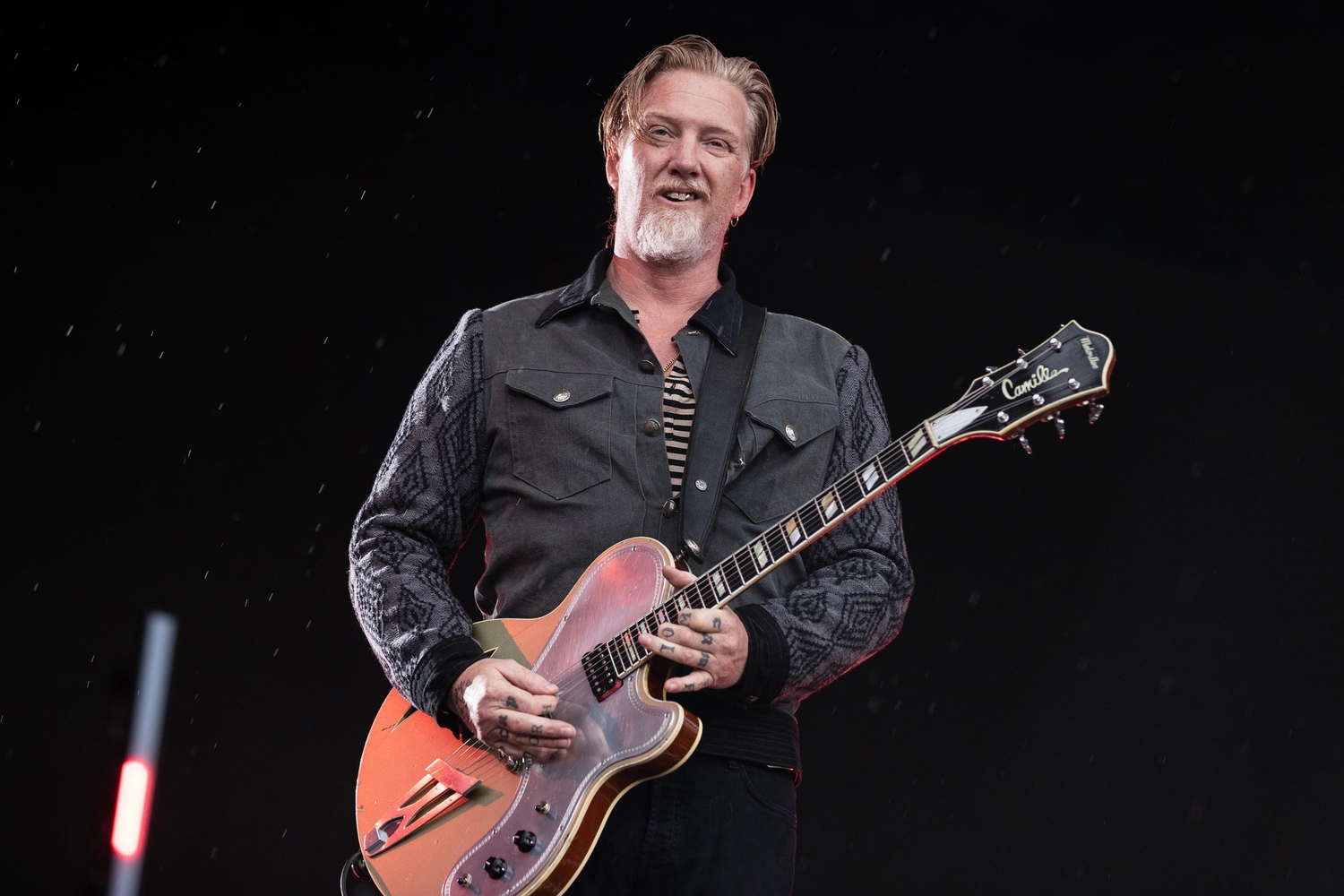 Open'er's final day, and there's a return to its hip hop focus, with a rowdy, highly choreographed set from local trap anti-hero Bedoes 2115 kicking things off. Later, Lil Yachty will exuberantly mark his first ever appearance in the country by playing his 2022 hit 'Poland' no fewer than six times, which is perhaps strange, given it's a murky examination of addiction. Kendrick Lamar headlines with another virtuoso demonstration of his often unbelievable technical ability, although he's on more playful form on this festival run than he was when he brought his dramatic, highly personal Big Steppers Tour to UK arenas last year. He dusts off his Weeknd collaboration 'Sidewalks' for the occasion, as well as Pusha T crossover 'Nosetalgia', alongside classics as part of a set that leans as heavily on his 2012 breakthrough 'good kid, m.A.A.d city' as it does 'DAMN.' and 'Mr. Morale and the Big Steppers'.
At just over an hour, his set feels slightly truncated, but even if Kendrick had played all night, he couldn't have matched the scintillating display that Young Fathers put on in the intimate confines of the Alter Stage a little earlier. The Edinburgh outfit have always been intense but, on recent shows in support of February's 'Heavy Heavy', they seem to have somehow found another gear entirely. This is the kind of musical experience that scorches your eyes, your ears and the marrow of your bones, as the combined stage presence of Alloysious Massaquoi, Kayus Bankole and G Hastings, all of whom look as if they should be fronting different bands entirely, come together to create something both chaotic and deeply soulful.
There's still plenty more that could be discussed about this thoughtfully programmed festival, like a hat-trick of deeply-creative, emotionally astute alt-pop sets from Christine and the Queens, Caroline Polachek and Rina Sawayama for instance; any of them would imbue the line-up with some high-class indie-pop flavour, so to book all three feels like a statement of intent, that Open'er is committed to artists who are breaking new ground before our eyes. They pack a hell of a lot into this narrow airstrip in a peaceful, picturesque corner of Europe; here's to the next twenty years.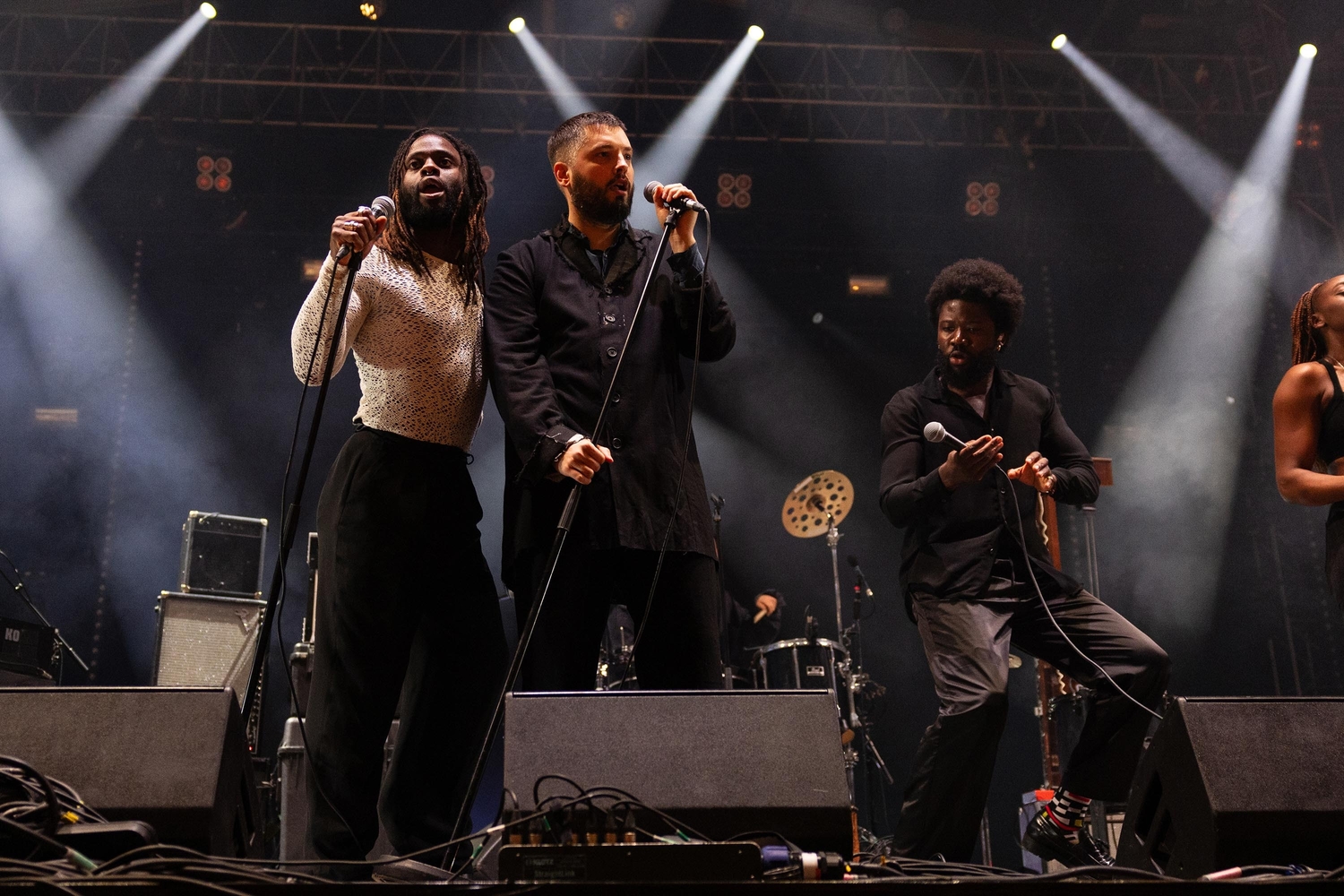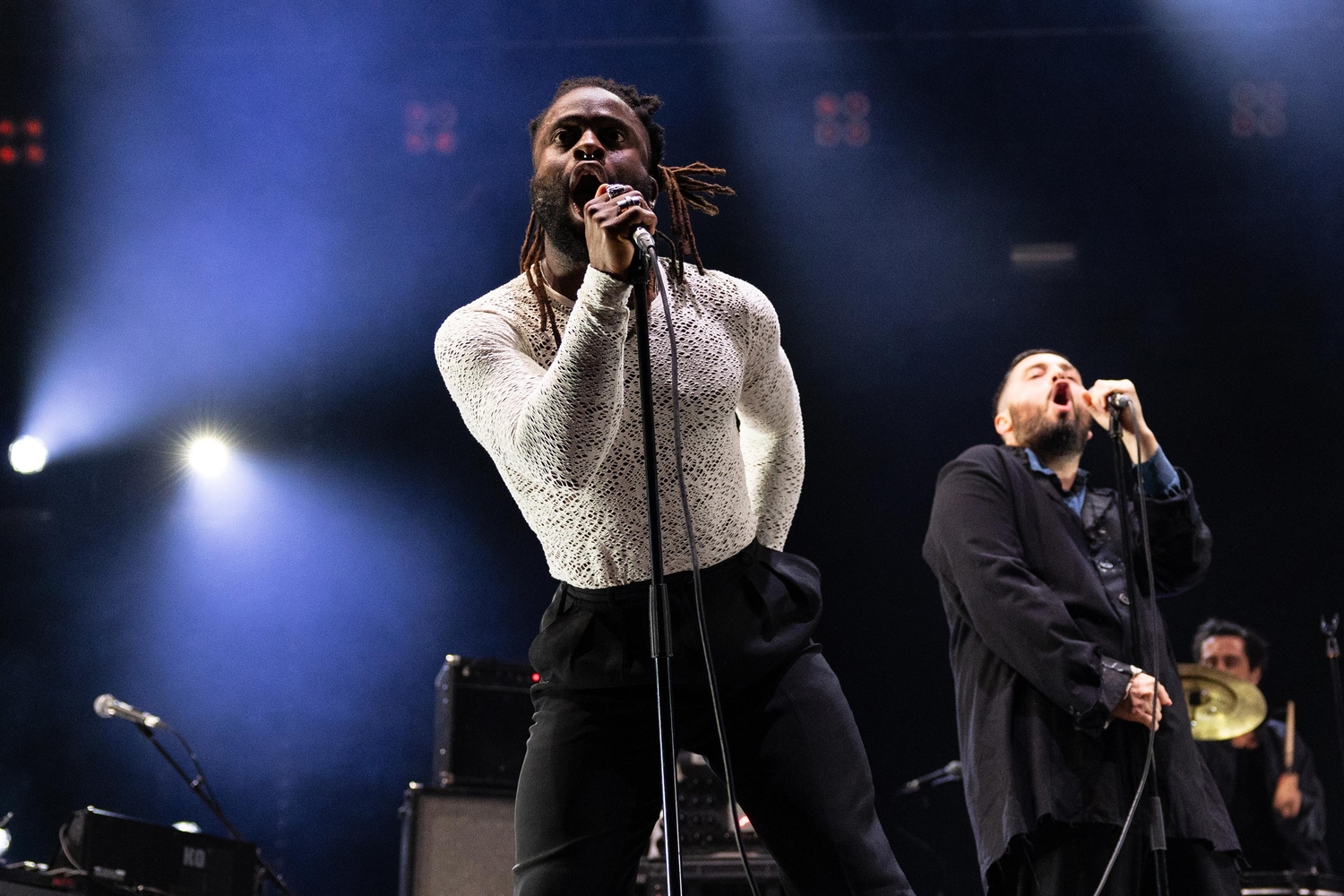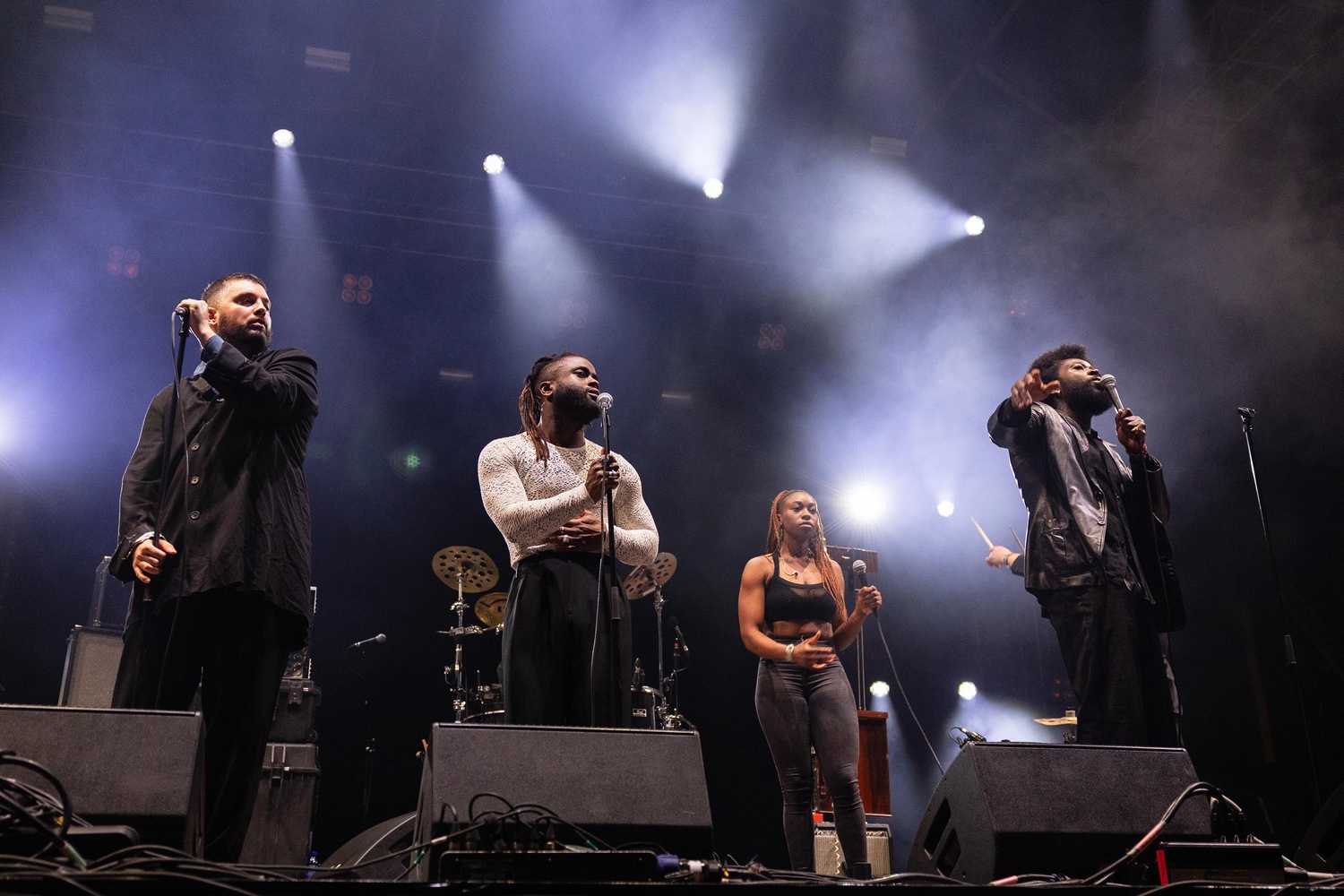 Read More
Featuring James Blake, Romy, Marika Hackman, yeule and more.