Album Review
Maximo Park - Risk To Exist
3 Stars
An album of admirable protest poetry with an incidentally musical backdrop.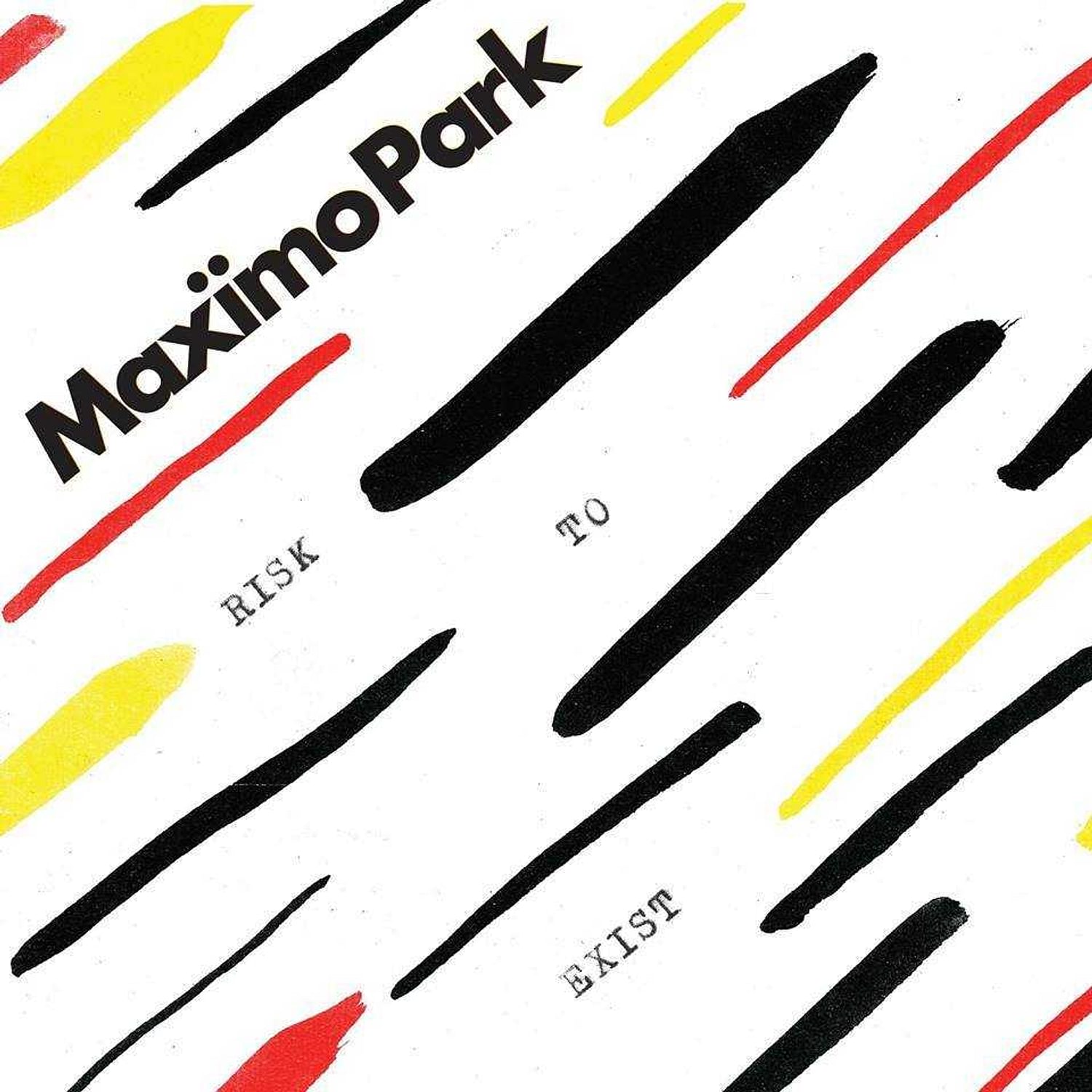 When Maximo Park released 'The National Health' in 2012, it came with the implicit promise of a politicised stance – and the title track delivered this in spades. Squealing with a wild, obnoxious energy and frontman Paul Smith's controlled panic, it served up an adrenaline-fuelled diatribe against the nation's ills that hinted at an album loaded with sharp social commentary.
That didn't end up being the case. Though no strangers to a politically charged anthem, the rest of the record was mostly business as usual in Camp Maximo, songs of love, lust and all the rest. No bad thing in itself – however there was a nagging sense of being sold one thing disguised as another. False advertising aside, it still had strong writing and well-crafted songs; the tense electro of 'Hip and Lips' punchy pop-rock of 'Write This Down' proved as much.
Five years on and another album later (there was also 2014's 'Too Much Information') there's a feeling of déjà vu in the air with the indie stalwarts' sixth effort 'Risk To Exist', a commentary on the uncertain times we're living in with its genesis "informed by 'the dire state of world affairs in 2016 and crumbling political systems". This time round though, does it do what it says on the tin?
The short answer is yes. Smith has taken the concept of social justice and run with it, whether he's taking aim at Tory cronyism and austerity cuts ("You look out for your mates and yourself and that's natural I'd say / But then you trample over the less well-off and downtrodden instead"), speaking up on the refugee crisis ("Put your arms around me, I've come too far and the ocean's deep / Show some empathy") or emphasising the dire need for protest ("If you're going to say something, better say it loud"). Even romance isn't spared and the personal blends with the political. 'The Reason I Am Here', essentially two songs mashed into one, has a discordant, wary tone that abruptly shifts gear a third of the way in and suddenly transforms into the classic MP sound – sprightly guitars, a frenzied pace, and Smith's lively vocals. "Stay home with me! / You are the reason I am here"; not simply a plea to a lover but also a nod towards Smith's decision to remain in his home town post-Brexit.
The Geordie foursome have always been at their best when injecting a fun, zany kind of anarchy into their distinctive brand of indie-at-the-disco, bringing together pop, rock and dance sensibilities. No big surprise then that the strongest moment here ticks all those boxes. Right from the staccato drum intro, to the nostalgic Hammond Organ-style synth to Smith's ardent, winsome lyricism, that combines catchiness, content and a conscience as he connects the dots between dark colonial shame of the past and the callous apathy of today, the title track is vintage 'Park. Harking back to their early roots, there's even a megaphone moment during the middle eight before it's all capped off by a crashing, percussive breakdown. It's absolutely stunning.
Frustrating then to realise that this is the sole memorable moment in an underwhelming collection. Co-produced by Tom Schick (Wilco, Beck, White Denim) as well as the band and recorded completely live, it has a pervasive minimalism that's supposed to "reflect more soulful and groove-based influences" that "allow[s] more space in the arrangements than ever before". The problem is there's too much space. Yes, there are groovy bass lines aplenty and the occasional horn section flits in which is briefly interesting. But with the notable exception of the title track and maybe one other, it's all a low- to mid- tempo affair with verses that never quite hit their stride and songs that sound annoyingly malnourished. 'Get High (No, I Don't)' has a speedy, bass-heavy vibe and tries to conjure up some urgency but is missing a certain rawness, while 80s synth-pop tune 'What Equals Love?', is cute but ultimately feels a bit sterile, even with an unexpected key change thrown in.
This is where 'Risk To Exist' comes undone. As a lyrical and moral experiment it's touching and does what it sets out to; as an auditory experience… not so much. Not even Smith's obvious sincerity can save it. By going further than before with reflective songwriting but pairing it with largely toothless arrangements, Maximo Park have basically produced an album of admirable protest poetry with an incidentally musical backdrop. It's just puzzling they felt they had to trade in their trademark angularity and killer hooks in order to do so.
Read More
Featuring James Blake, Romy, Marika Hackman, yeule and more.