And it was all Yala!:
Felix from The Maccabees and Yala! Records shines a light on his favourites of the new British breed
Following the launch of his brand new record label Yala! Records, Felix cherry-picks Britain's best new bands.
There's no denying the strength of British music at the moment. From breakthroughs like Wolf Alice and Years & Years, through to bill-topping almost-megastars such as Foals, there's an energy on these isles that's reaching warp speed. And let's not forget The Maccabees - a group held dear to thousands, whose slow-and-steady rise saw them top the bill at last weekend's Latitude Festival. A real 'Kodak moment', that one.
Deeper down, things are every bit as exciting, too. Our new music know-it-all Neu tries its darnedest to keep you abreast of everything creeping through the underground, but it's always nice to get a fresh perspective. (Re)enter The Maccabees.
Felix White, everyone's favourite left-handed cheeky chappy, has taken such matters into his own hands. The Maccabees guitarist announced Yala! Records at the tail end of last week - a new promoter, club-night and record label, kickstarted with the aim of shining a light on that incomparably brilliant British underground. Namedropping The Magic Gang and Crows amongst that initial announcement (and getting the former to play the label's launch night), it's fair to say he knows his stuff.
Below, Felix dives into the new British breed, picking out a selection of his favourites exclusively for DIY.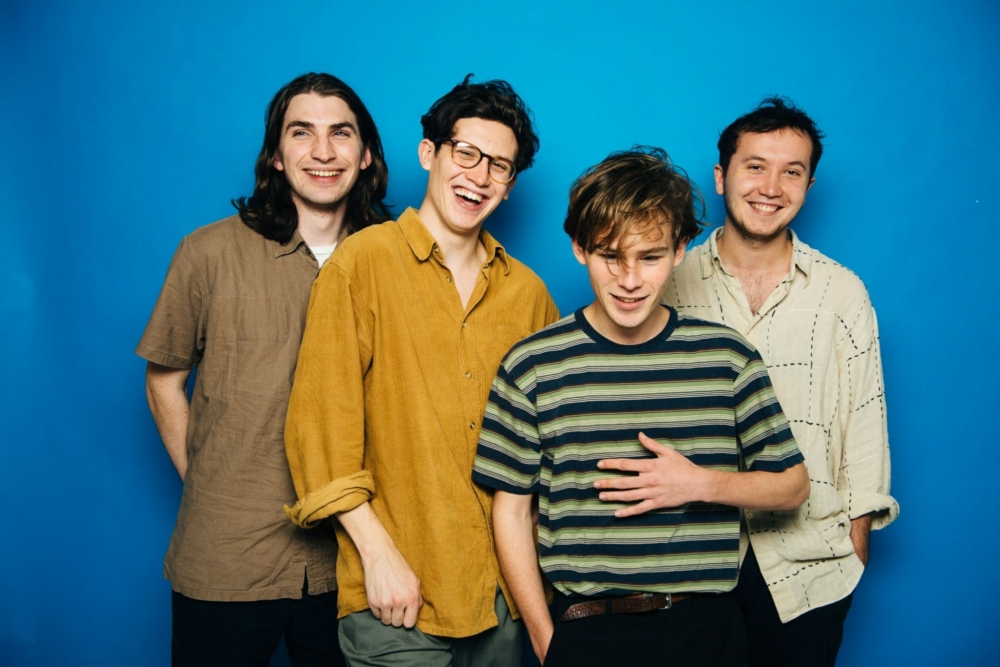 "The Magic Gang are just a truly rare little thing. There's something in them which suggests to me they could take it really far and develop a long way beyond where they are now, maybe because of the ease of melody writing or even the specific way they obviously care and engage when they play live, or it could just be as simple as a feeling I have. I find it really heartening that there were still bands like them coming out now. I usually leave Magic Gang shows feeling a bit better about the world, which is the truest sign of all."
"I did a little bit of writing with George from Yellow Days at our studio quite recently. He's only 17 but has a voice and natural ability with a song that is pretty rare to find. He was playing these jazz chords I'd never seen before, saying he learnt them by stopping a YouTube clip of some guy and working out where his fingers were - he had this innate idea about how he wanted to sound which was really striking. He's making an EP now which is sure to reach people pretty quickly."
"I saw what was maybe Bad Breeding's second ever show and it was totally unforgettable. They were very intimidating and brutally loud, an odd mixture of being very confident and slightly awkward, which made such an impression on me. I called our agents up straight away to tell them I'd seen a band they had to hear, and it's the only time I've done that. I think they've made their debut since then or at the least have been making it, so I'm really looking forward to seeing where they've taken it since."
"I first saw Charlie supporting Laura Mvula, at a stripped-down show which also featured Lucy Rose on the bill. A really special little stripped-down show for a very small amount of people. He's since been teaching me flamenco guitar, which he is a total master at. He writes these really beautiful cross-over songs and should have some new stuff out soon, it's a really exciting coming year for him."
"Matt Maltese has been recording in our studio over the last month, Hugo's produced what will be the new single. It is huge. They put together this great little group around him, including Sam on drums and Sami from La Shark on keys and made something really unapologetically epic whilst touchingly Kinks-esque in 'Vacant'. We're really into it at Yala!."
"Another group I keep missing because I am always away, but have been told by a few friends how brilliant they are. Will, my brother, came back from a show they played last year saying he'd just seen the best live band in the country. I thought he was trying to make me jealous because I'd missed it, though I have heard the same from other people since too. I love 'Crawling'. So keen to catch them in the coming months."
Catch up with the DIY interview with Crows and their ace debut EP 'Unwelcome Light'.
"I have never seen Idles. But even watching the clips of them live through a computer is like being inside the club in that moment, which I really mean as high praise. Steve Lamacq turned me onto them, the first time he's sent me a link to a new band over e-mail, saying that I had to hear them. The music is full on and dynamic, and like what we all need a bit at the moment probably, just to be shaken up a little."
Yala! Records launches on 5th August with a show at Bermondsey Social Club - The Magic Gang play live, with The Maccabees, Mystery Jets and some special guests set to DJ.
Follow Yala! on Facebook and Twitter, and spin Felix's playlist below via Spotify (minus Yellow Days, who appear to be too fresh-faced for such streaming frivolities).

Get your copy of the latest issue