Get To Know
Get To Know… Laufey
With her debut EP arriving next month, meet the Billie Eilish-approved artist.
Hello and welcome to DIY's introducing feature, Get To Know… getting you a little bit closer to the buzziest new acts that have been catching our eye as of late, and working out what makes them tick.
Recently we've met pop newbie CMAT, post-punk trio deep tan, NYC bass legend Blu DeTiger, indie trio dad sports, and now we're introducing you to Icelandic rising jazz star Laufey.
Having already been shouted out by the likes of Billie Eilish and Willow Smith following the release of her debut single 'Street By Street', she's now announced that her debut EP 'Typical Of Me' will be arriving on 30th April.
Teasing its release with smooth AF nostalgia-tinged track 'Best Friend', that sees Laufey blend R&B grooves with gorgeous jazz melodies, we sent her over some qs to get to know her a lil' better.
Describe your music to us in the form of a Tinder bio.
Old fashioned. Hopeless romantic. Let's grab coffee, fall in love and move to New York.
What's your earliest musical memory?
My earliest musical memory is receiving a tiny violin in a red case from my grandfather, who was a violin professor in Beijing, China. My mother is also a violinist, so I was so excited to finally get an instrument of my own. I remember scratching at the violin, trying to make the biggest sound possible. I was so happy, I was now a real musician - just like my mother and grandfather.
Who were some artists that inspired you when you were just starting out (and why)?
The two artists that inspired me the most, though very different, were Ella Fitzgerald and Taylor Swift. When I first heard Ella Fitzgerald's voice as a young teenager, I fell in love. There weren't many singers at the time that had low voices like mine that I could look up to - Ella's voice and music made me feel like i was inside of a movie, it was magical. Taylor Swift was my earliest inspiration as a songwriter. I just loved how she could tell a story with every one of her songs - something I've aspired to do with my own songs since. She painted such a vivid picture, she had me laughing and crying about experiences I had never had.
You're from Iceland! What do you think of the music scene there at the moment?
The music scene in Iceland is really vibrant! There are so many exciting festivals and concerts for both Icelandic and foreign artists to perform at. For such a small country, there's a crazy amount of musicians and it's such a kind and supportive community. Everyone kind of knows each other and helps each other out, even if they don't create the same type of music. Classical musicians help pop musicians out, folk singer-songwriters collaborate with rappers - the lines between genres are very blurred which makes for a really interesting musical landscape.
Are there any other artists breaking through at the same time that you take inspiration from?
Some current artists that are breaking through that really inspire me are Lizzy McAlpine, Matilda Mann and Hope Tala. They're all immensely talented singer-songwriters with unique voices. I've been able to get to know them a bit through social media and they're all the kindest souls. I'm such a fangirl. I'm so excited to follow their careers!
Who would be your dream collaborator?
My dream collaborator would be Chet Baker, if he were still alive! Otherwise, I would absolutely love to work with Norah Jones. I admire how she manages to spin jazz into her own style of music and I look up to her so much and I just want to be her friend.
Musically or otherwise, what are you most looking forward to this year?
I'm most looking forward to playing live concerts! I started writing and releasing my own music during the pandemic so I've never had the opportunity to perform my own songs in concert! My fans are so supportive and I can't wait to see all of their faces in person! I'm also very excited to travel. My first trip will definitely be to China to visit my grandmother and eat an enormous amount of dumplings.
If people could take away one thing from your music, what would it be?
To romanticize the simple things in life. I believe that even the most mundane of things or relationships can be made into something magical.
I hope that they can find some sort of escape in it. If even for a few second they can be transported to a different world, into a movie, into someone else's life
That jazz music doesn't have to be old and boring!
Read More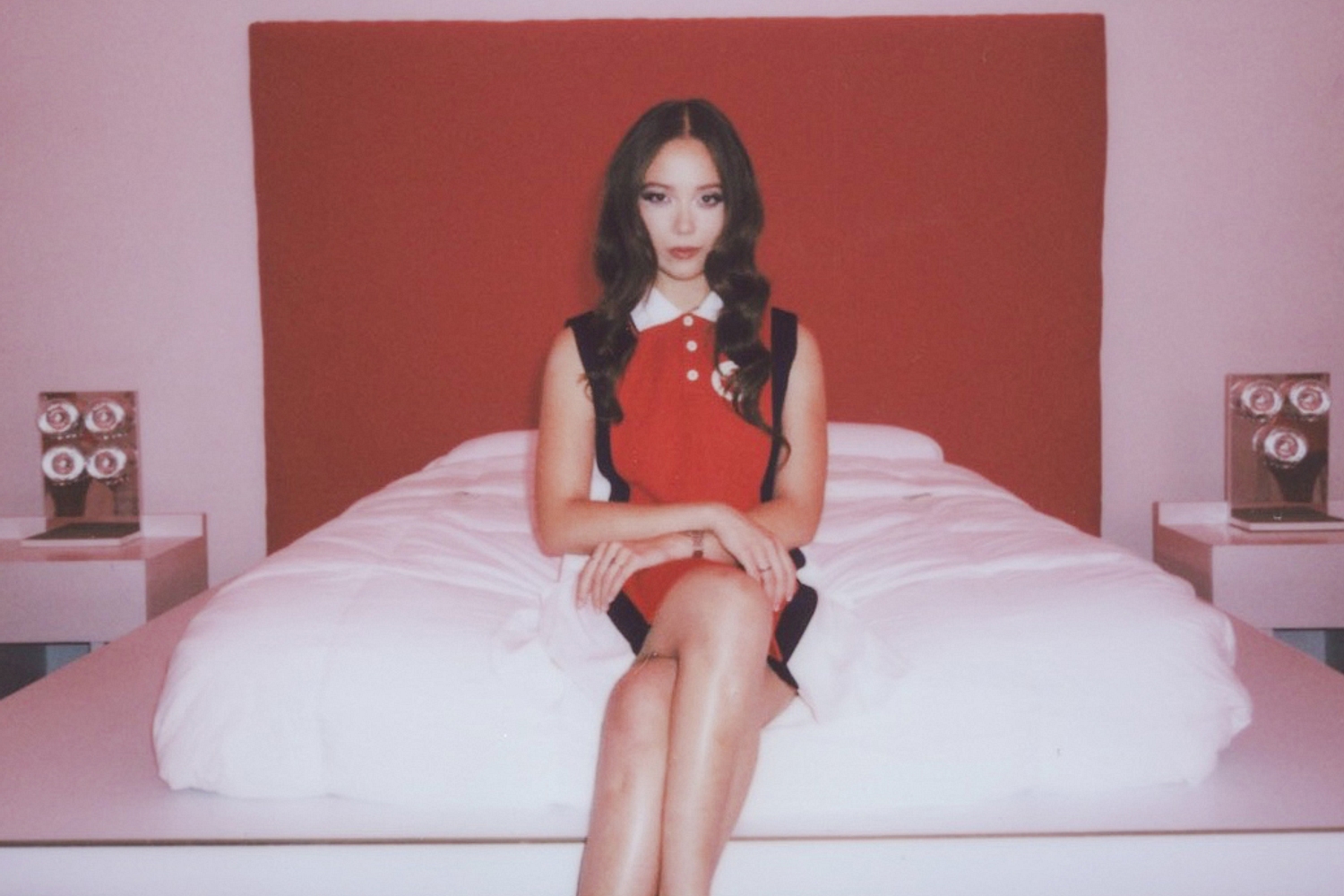 4 Stars
Her crystalline voice and effortless charisma make this album into a gorgeous display of a unique talent.
6th September 2023, 7:58am
Featuring James Blake, Romy, Marika Hackman, yeule and more.