Get To Know
Get To Know… renforshort
Sharing new track 'afterthoughts', meet the alt-pop prodigy (and unashamed Beabadoobee stan).
Hello and welcome to DIY's introducing feature, Get To Know… getting you a little bit closer to the buzziest new acts that have been catching our eye as of late, and working out what makes them tick.
Recently we've met The Goa Express, Chicago shoegazers Slow Pulp, Scottish newcomer Dylan Fraser, lo-fi wunderkind JW Francis, and now we're meeting alt-pop's newest prodigy renforshort.
Sharing new track 'afterthoughts' today, the delicate new track features on the upcoming Disney film Clouds. "'afterthoughts' is a really different song for me," she says. "It follows a way different narrative than most of my other songs and allowed me to be more vulnerable than I have been in the past. Immediately after I watched 'Clouds' for the first time ,I was filled with emotion and all these thoughts were going through my head. It's a very emotional movie, it touches on love romantically and familial, health, and fulfilling your life and achieving your dreams."
"These are all things that I believe the average person thinks or has at least thought about before," she continues. "I think of these things all the time and expressing them is hard. That's a big reason why I was so stoked to be a part of this. This song is basically a stream of consciousness and the things that keep me up at night. They're the things that worry me and make me happy."
The latest slice of her stunning alt-pop stylings, we sent her over some qs to find out a lil bit more about her.
Describe your music to us in the form of a Tinder bio.
Will probably seem like I'm having a good time, but I'll talk shit immediately after.
What's your earliest musical memory?
My earliest musical memory is probably waking up on weekends and going into my parents room and listening to my dad's records. It's such a peaceful memory and I love it. They would play Bob Dylan, Billy Joel, Joni Mitchell, and Lauryn Hill from what I remember!
Who were some artists that inspired you when you were just starting out (and why)?
I would say my biggest inspirations are probably Bob Dylan, Beabadoobee, Nirvana, Tame Impala to name a few. I think all of them are great songwriters and I'm a lyric bitch.
You're from Toronto! What do you think of the music scene in the city at the moment?
I think it's a really interesting music scene. It's been pretty consistent throughout the years - R&B, hip hop, and indie focused which is freakin awesome cause I love all those genres. It's also a very tight knit circle so you know most people in the Toronto scene which helps you form closer relationships with those people, and I love that!
Are there any other artists breaking through at the same time that you take inspiration from?
Yes! As I was mentioning before Bea (Beabadoobee), I also have really been liking Alexander23, 347 Aiden, and KennyHoopla. I think their all super dope and will forsure be huge cause their all so freakin talented!
Who would be your dream collaborator?
My dream collab would probably be Flea, Dave Grohl, Clairo, Jake Bugg and if you haven't guessed Beabadoobee, honestly I think I'm just a Bea fan page at this point LOLLL but I really do love her, and would quite literally lose my mind if I got to do anything with any of these people.
Musically or otherwise, what are you most looking forward to this year?
I'm looking forward to change, this is gonna be an interesting year for everyone because of the current climate of the world but it's also the year I think I will try new things and meet new people and make some dope fkn music, I'm excited to see what this year brings, but also a little terrified!!
If people could take away one thing from your music, what would it be?
The message! As I was saying I'm a big lyric person and all my songs are made to be a form of therapy, I touch on a lot of things that I wanted to hear more in music growing up and I think the messages are super important not only for teens but for everyone!
Read More
The pop grunge star on wanting more people to join her world.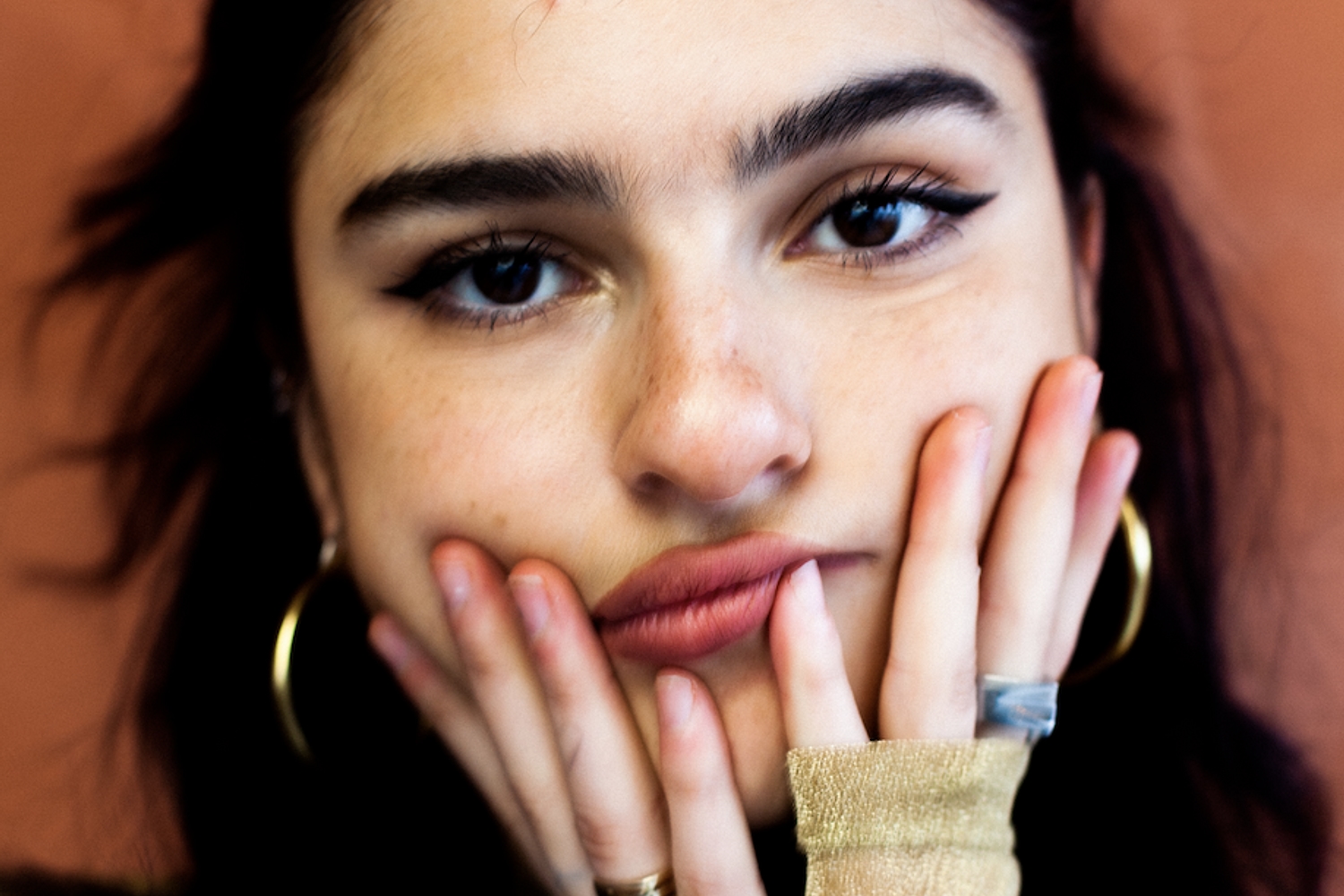 Lifted from her sophomore EP 'Off Saint Dominique'.