The Great 2019 Debate
Jack from Mystery Jets, Will Joseph Cook, Sports Team's Alex Rice and Self Esteem dissect the goings on of the last 12 months.
Oh, 2019. It's been an interesting one, eh? Sure, our country is still in the middle of a political shitstorm and we're all edging scarily closer to a climate catastrophe, but there have been some shining moments in the middle of all that doom and gloom. We thought it was only right to head down to the pub with some DIY faves and have a bit of a debrief about the good (and other) times we've had this year. Rallying the troops to the Old Blue Last, we got Jack from Mystery Jets, Will Joseph Cook, Sports Team's Alex Rice and Self Esteem to dissect the goings on of the last 12 months.
2019 is nearly over! What has everyone's highlight been so far?
Jack: Is it still 2019?
Alex: What a start!
Rebecca: I played Glastonbury, finally. That sounds good when you tell your family that.
Will: I spent loads of time writing in the US this year.
Rebecca: In LA? Ow, when do I get to do that?
Will: It's such a different lifestyle. It doesn't make any sense. You end up living the lifestyle that you took the piss out of. I was three weeks in and then realised I'm vaping weed on a bird scooter on the way to a Korean spa.
Rebecca: I'm well jel.
Jack: Mine was that I had a baby. Well, I didn't actually have it.
Alex: Congratulations!
Jack: Thank you very much! The whole year this album has been coming out and I was like, well I've just had a baby, I don't really care about the album now. But now she's nearly one
Rebecca: Album time, baby!
Will: The baby is old news now.
You mentioned Glastonbury, what are we thinking will happen at the big 50th anniversary next year?
Alex: 1975 will headline. Matty Healy will lecture people. Wheel out Greta Thunberg.
Jack: Isn't a thing when whoever does the secret Park set will headline next year? I reckon Foals will do it. I'd definitely enjoy it more than The 1975.
Rebecca: I'd like to go on record as liking The 1975.
Will: Yeah, I like them too. Please take me on tour!
Anyone got any good past Glasto stories?
Jack: I got snuck in when I was 18. My first ever Glastonbury gig was at Strummerville at the top of the hill and we didn't have tickets so they snuck us in in the back of a van underneath sofas. It was us and Bastille. They were like "They're gonna search the van in 20 minutes but just lie still and don't make any noise."
Rebecca: Oh my god…
Jack: They said "When we get to the other side, I'll shout Columbian marching powder and then you're in!" It was brilliant. The door busted open and we were in the middle of the festival. Beans On Toast organised it.
Sorry Rebecca, but we're gonna have to mention this year's Mercury Prize too…
Rebecca: Don't talk to me about it.
Alex: You were robbed!
Rebecca: When my manager said, it was like telling me my dad had died! She was like, "I need to speak to you…" I'm obsessed with being nominated for something. I've never had an award; I've never been nominated; I feel deeply under-appreciated across the board. When I did Self Esteem it was a real massive goal and it didn't happen. But I'm fine about it!
Alex: You were in a band before that yeah?
Rebecca: Yeah, we never got shit either! But it's fine. I'm clearrrrly at peace with it. Next one! I do respond well to prizes and huge confirmations of my talent, but it's fine!
What do we think about Dave winning it?
Rebecca: It's fine, he's really fit.
Alex: The 'Psychodrama' album is amazing.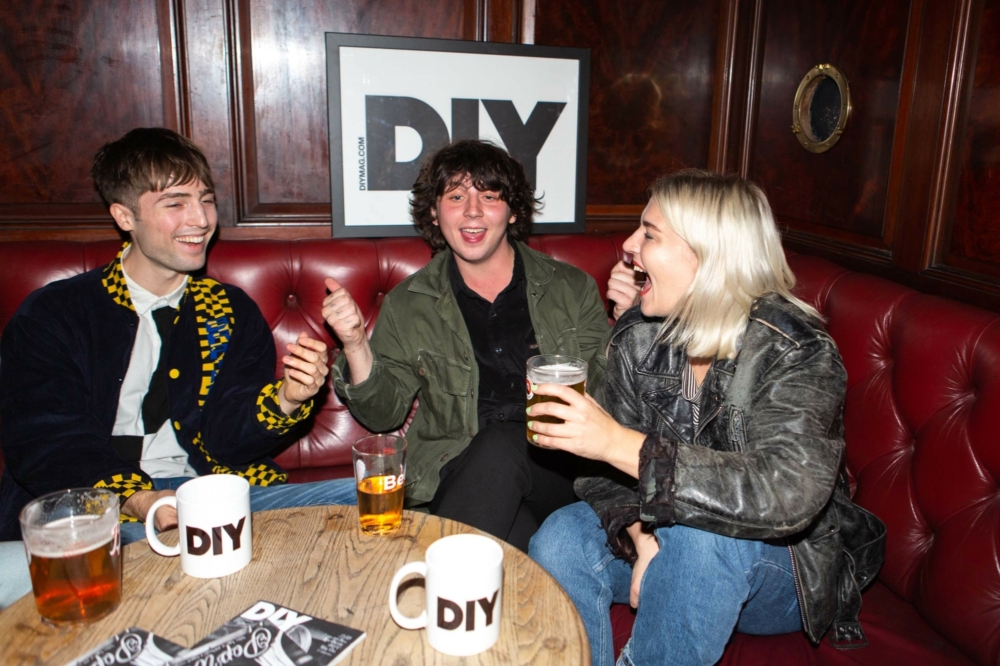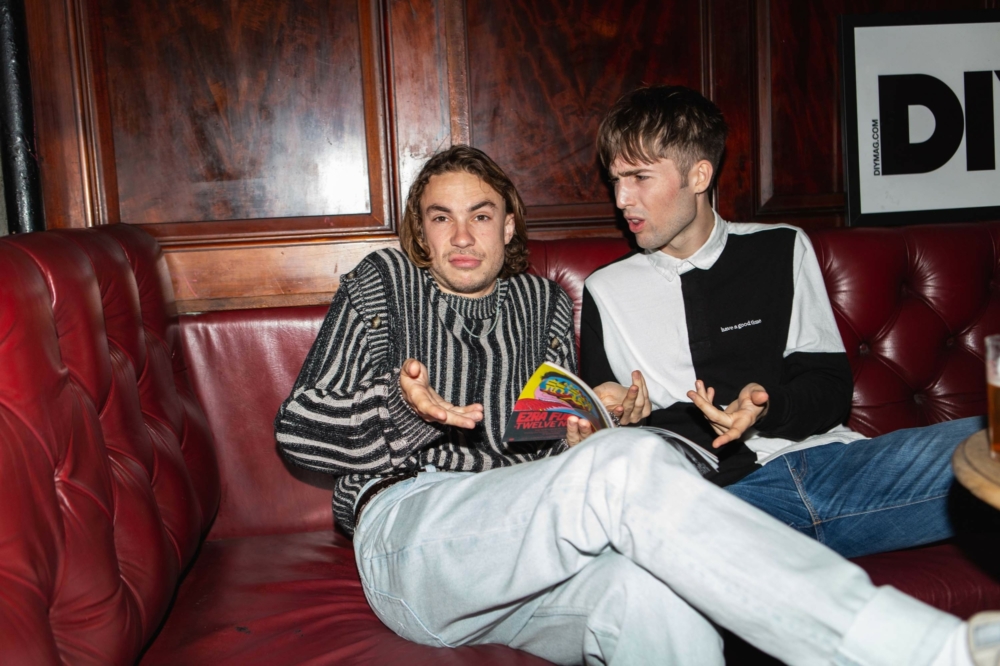 "I do respond well to prizes and huge confirmations of my talent, but it's fine!"
— Rebecca Taylor, Self Esteem
Will: Have any of you been to the Extinction Rebellion protests? Not to plug my new song, but it was all about feeling that hopelessness and guilt when there doesn't seem to be a solution. You make all of these lifestyle choices, but as a band if you get the chance to play America, you're going to fly there with loads of your kit. Everyone has to make that choice. Do you want to live a normal happy life where you just prioritise yourself? Like, you'd have to move off grid. Move to Margate.
Jack [to Rebecca]: You were an earlier adopter to Margate, right?
Rebecca: Yeah!
Have you done the massive Pete Doherty breakfast yet?
Rebecca: No, but I've really considered it. I think the challenge is that you just have to finish it, which I could definitely do. I'm interested in eating competitions for women because it's not celebrated. That makes me want to do it, but I'll wait until the likes are slow on the old Insta or I've got something to promote.
Jack: You could bring some spaghetti hoops and spell out your album name.
Rebecca: Ah, I'll just do it in post.
Billie Eilish has also had a great year. What were you guys doing at 17?
Jack: Getting stoned? Nah, she's brilliant, her brother is even better. I love the way he accompanies all her lyrics with ambient sounds and noises that really go with what she's saying. How they're creating this music is very punk and very cool. What's she gonna do in 10 years?
Will: When you look back to what you were doing at like 14, you weren't even fully self-aware and she's gonna have the memories of playing to, like, 20,000 people.
Rebecca: What were you doing at 17, Alex? Are you still 17?
Alex: I'm 25!
Jack: Apparently your brain stops forming at 25…
Alex: That's nice.
Rebecca: I think I started music when I was 17, back in the '70s.
Will: Must've been weird doing stuff without the internet.
Rebecca: Hey, I'm 28! I'm 28 every year. All the time.
Alex: Have you started lying about your age?
Rebecca: Yep, I say something different all the time. Just to keep it fresh, ya know? Nah, when I was 17, I was doing Slow Club, then went on tour at 18 and haven't really stopped.
Will: I think I started rapidly losing interest in everything apart from music. Did any of you have an emo phase? Because I didn't have an emo phase and everyone seems to have had one. Everyone in the band is like, "Oh yeah, My Chem", and I'm like what?
Jack: I hope they come back. That would be massive! Everyone's now unashamed to say they loved them.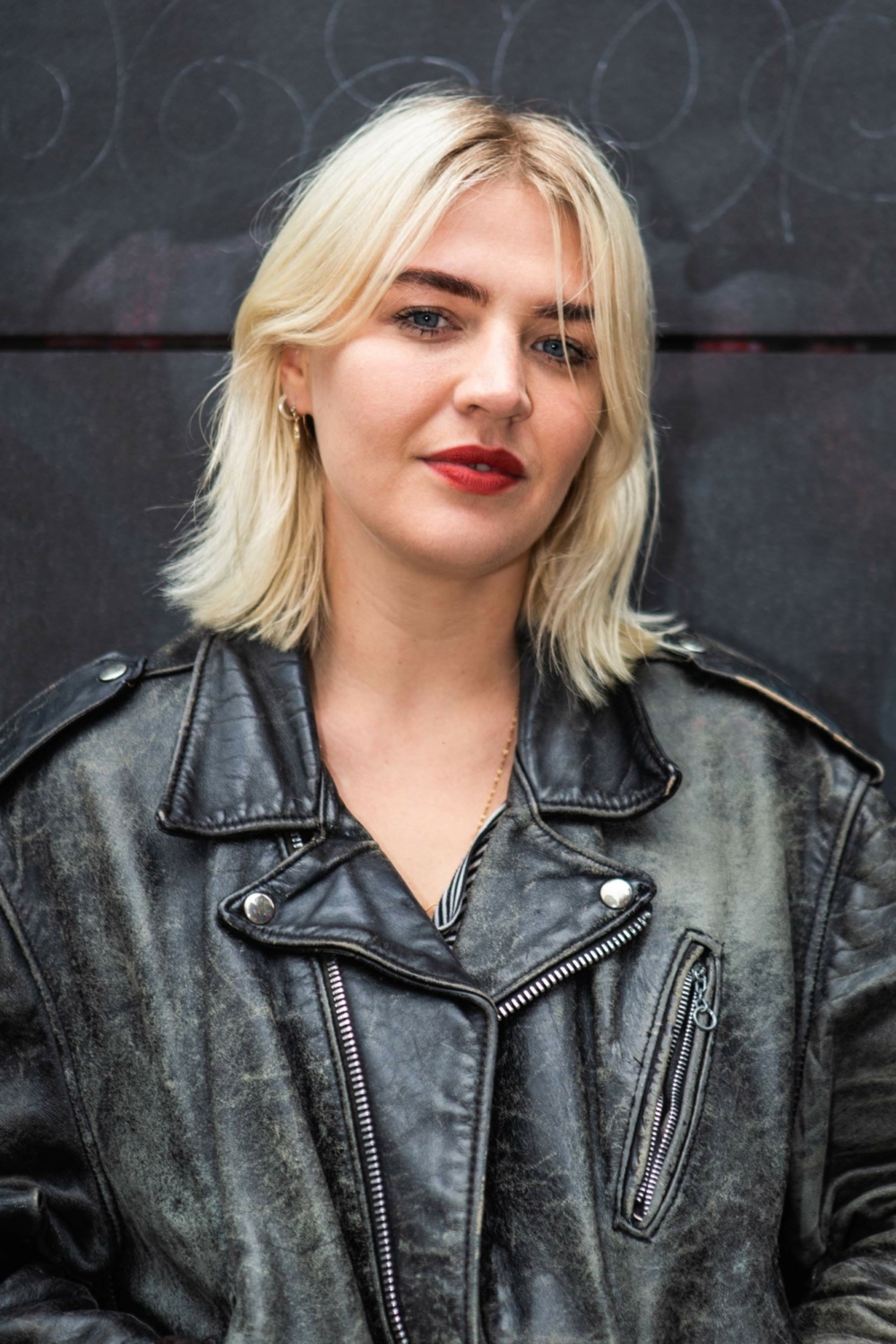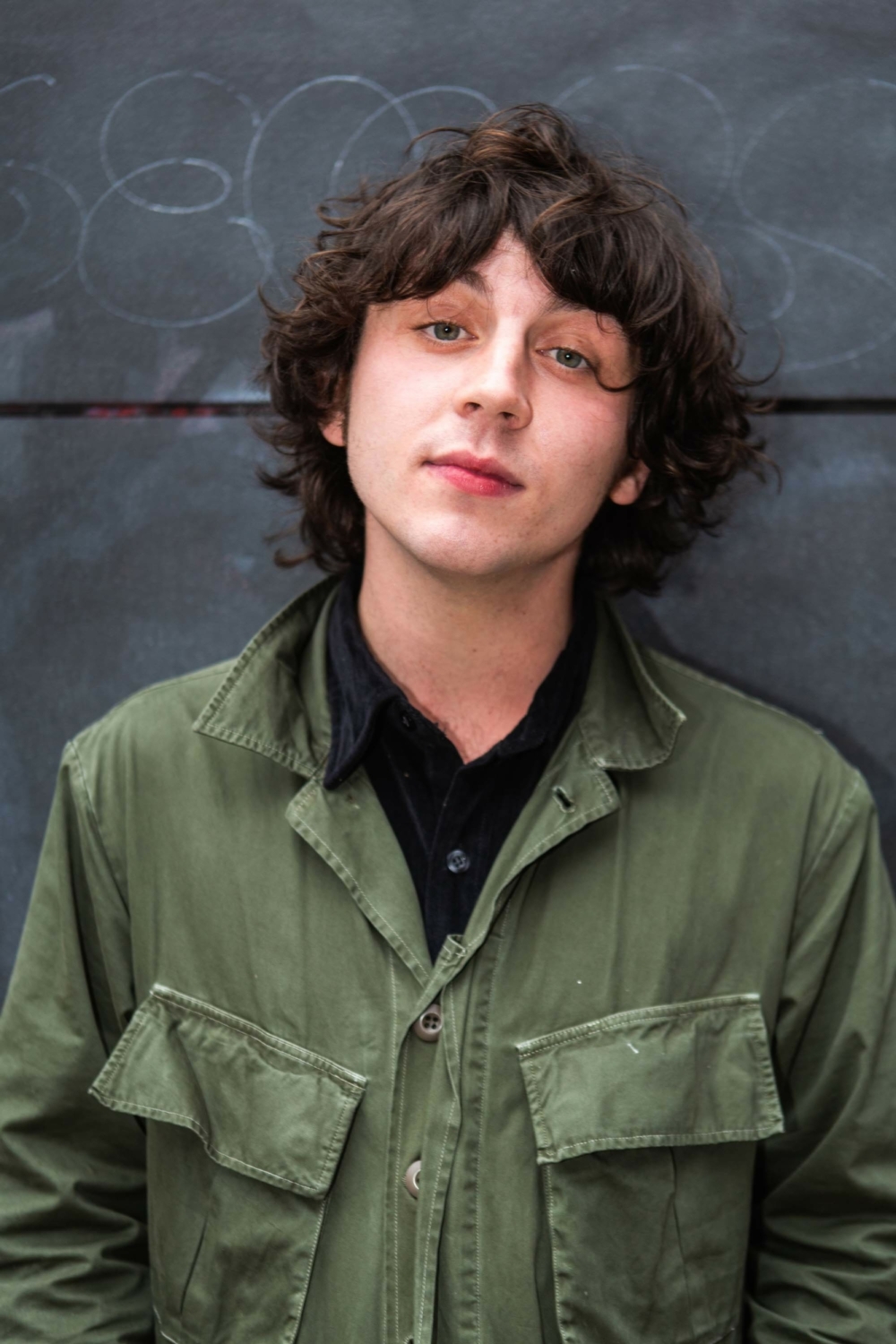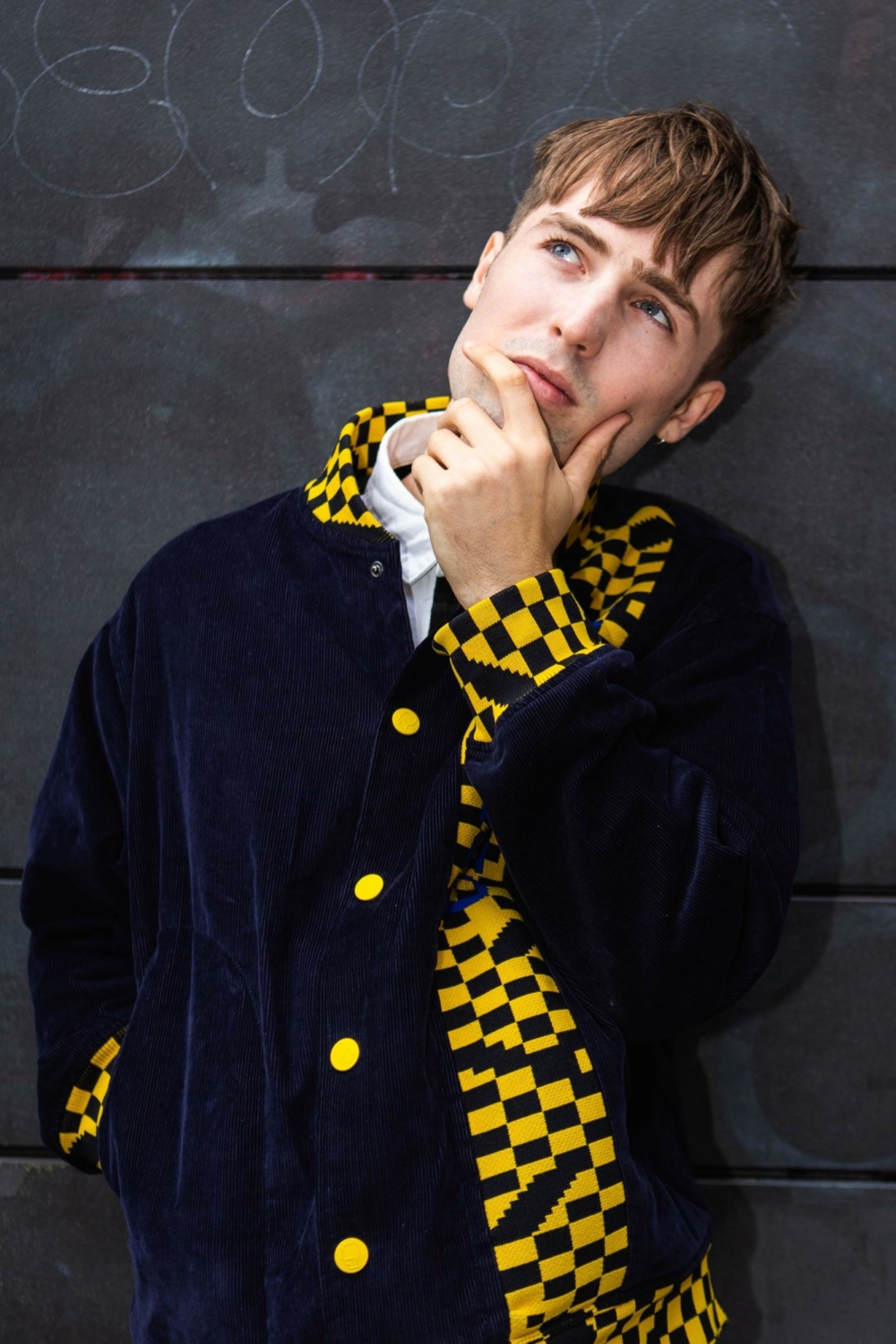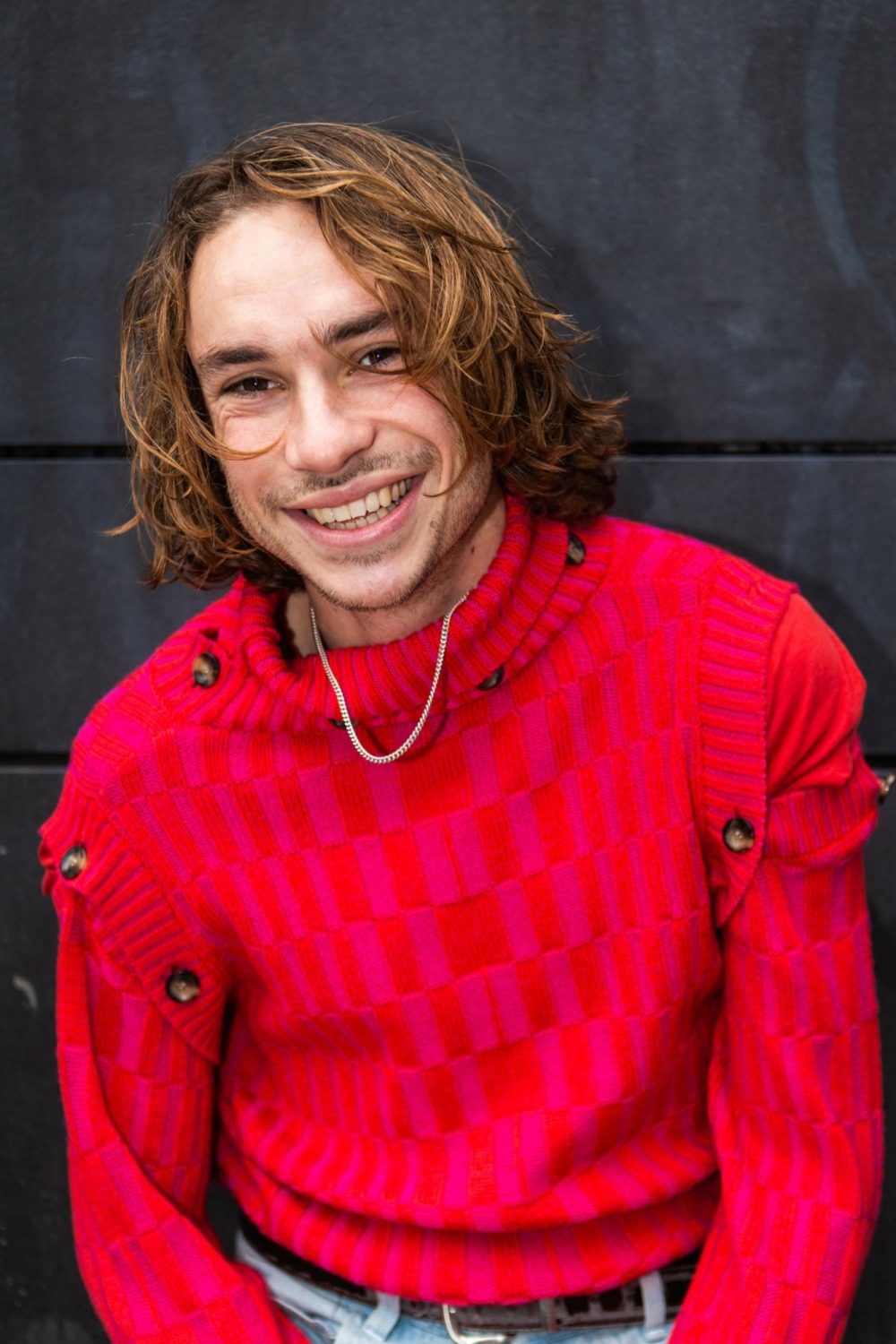 "Hopefully we'll see post-punk die down a bit."
— Alex Rice, Sports Team
On the topic of reunions, if you could have one band reform, who would it be?
Alex: AC/DC with Bon Scott back from the dead as their frontman.
Jack: I knew that was a reference for you, I love that.
Alex: They're just a great rock band.
Rebecca: I'd want Destiny's Child.
Jack: Maybe Oasis, just so someone else can get played on XFM.
Alex: Have you heard that new song? 'Black Star Dancing'? That's just like Noel's given up songwriting. It's pretty bad. The most depressing moment of this festival season was seeing Post Malone and Twenty One Pilots doing Oasis covers on the main stage. It's so Butlins. It's so sad. I do love Oasis though.
Jack: Liam's great. I love Liam. When I wake up in the morning I just listen to his interviews. They cheer me up.
Rebecca: Is Noel the fit one? They're both quite fit.
Will: Is Noel the fit one?!
Rebecca: There's a bit of the Slow Club documentary when we sing 'She's Electric'. I don't know if it was Noel or Liam who did [a documentary too] but they weren't allowed to use any Oasis songs, but we were allowed to use one in ours! There's more Oasis songs in a Slow Club documentary than there is in theirs. I live for that kind of pettiness.
Will: It would be like watching a Jeremy Kyle episode on stage if they got back together. I'm glad that show got cancelled, and Love Island should be next.
Jack: But what would we do for half of the year? It's like reading a book. It's pure escapism. It completely makes you forget about everything for an hour.
Will: But there are so much better things to do in an hour!
Rebecca: [mimes wanking]

Any other shit TV you'd watch instead?
Rebecca: I do a lot of Don't Tell The Bride and Naked Attraction.
Jack: Oh that is good.
Rebecca: I love Drag Race. I went to the Attitude Awards the other night and started it off like, 'Oh, it's never cool to get a picture with anybody', and then I drank a lot of free booze and now my Instagram is just pics of me and Clare Balding and Courtney Act.
Anyone else fangirled over someone this year?
Rebecca: I love Lizzo! I was worried that this [chat] was going to be about new music; I can't listen to stuff because if it's great I'm annoyed that I didn't make it, and if it's shit but bigger than me, I'm annoyed that it's bigger than me.
Finally, what are your big 2020 plans?
Alex: We've got an album out! Hopefully we'll see post-punk die down a bit.
Will: I think everything people hate will become really popular. Like some revolutionary, bold music will come through.
Rebecca: I don't know… I'll make another record, I hope! I just wanna make some cash.
A 2020 motto. Thanks guys!