Interview
Class of 2020: Alfie Templeman
You'd have to be pretty steely to not fall for the boundless enthusiasm of this Bedfordshire teenager, whose fervour bursts out in indie songs equally informed by R&B and bedroom pop.
Show us a performer having more fun on stage this year than Alfie Templeman and we'll laugh you out of the room. There's an infectious energy and enthusiasm about every second that the 16-year-old spends in front of a crowd, and it's impossible not to be sucked in.
Along with a rotating cast of friends ("if you can get the time off school, you can play" is the unofficial rule), Alfie's live show is uninhibited in a way that only someone of his age could transmit. Take his turn at November's Mirrors Festival in London, where he scaled the drum kit like a climbing frame while living out his Led Zeppelin dream. Two weeks later, meanwhile, on the first date of a tour opening up for Sports Team, he's teasing the guitar riff of their track 'Here It Comes Again' in between songs like a true entertainer, before thrashing out 'Smells Like Teen Spirit' while his bassist tunes up.
Alfie's hefty touring schedule this year has also largely informed his new EP, 'Don't Go Wasting Time'. A genre-melting seven tracks that signal a huge leap forward for the youngster, the new release sees him carving out a sound all of his own. "Each next release I put out is more like me," he tells us the day after its release.
The singer describes the new body of work as a "light, versatile record", and the latter is especially evident. From the superb jazz-flecked pop of 'Used To Love' to the punk shuffle of 'First Time', it sees the groundwork laid on his previous releases come good - 'Don't Go Wasting Time' finds Alfie casting his net wider without spreading himself too thinly, and keeping the personality that's made him a breakout success intact.
The personality in question is based around a deep care for his music and craft, and an absolute refusal to take himself too seriously. "That's so, so important," he hammers home. "It's self-deprecating, but it's cool. Don't worry about it! If you can joke about yourself, then no-one else can [joke about you], and nothing's gonna hurt you."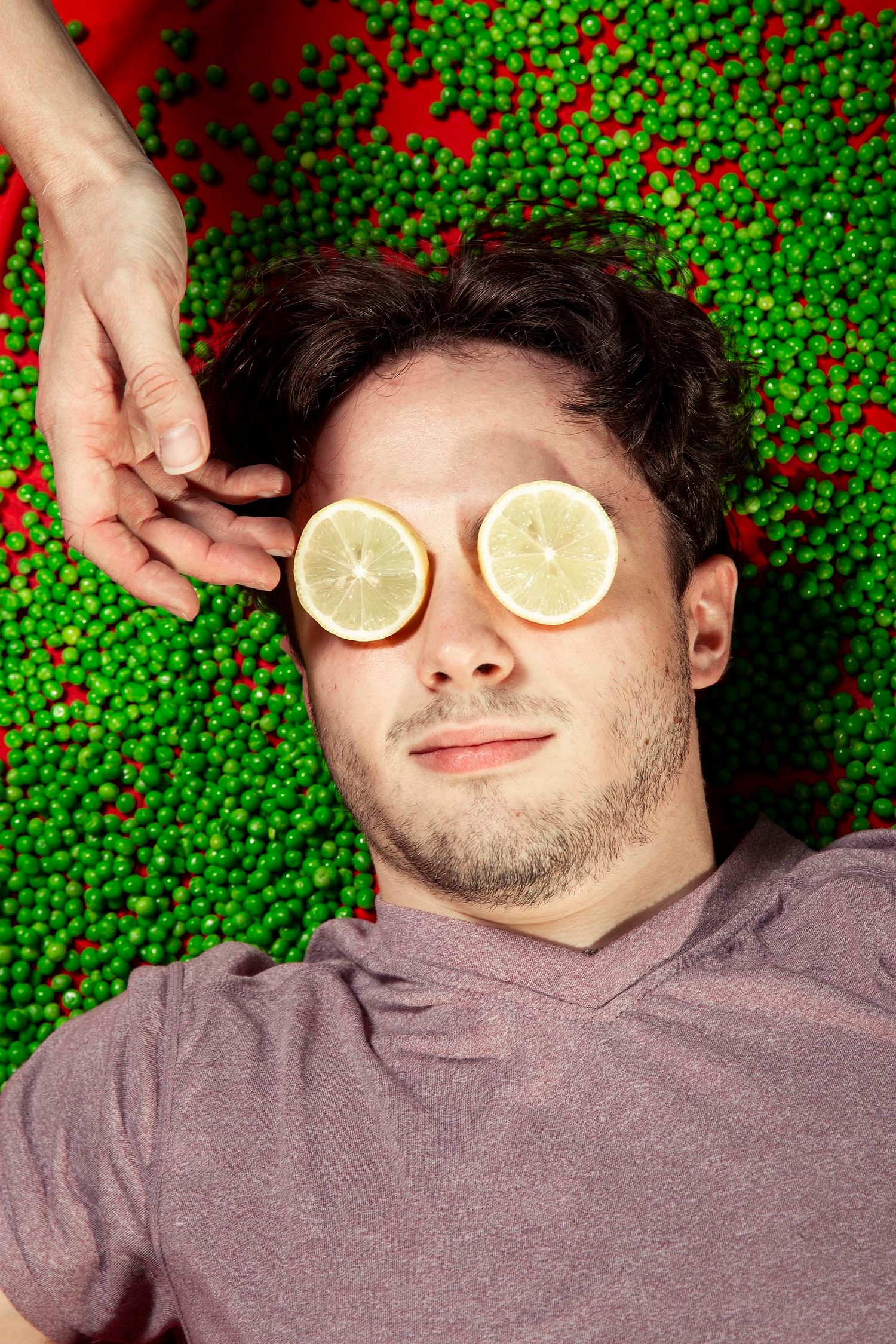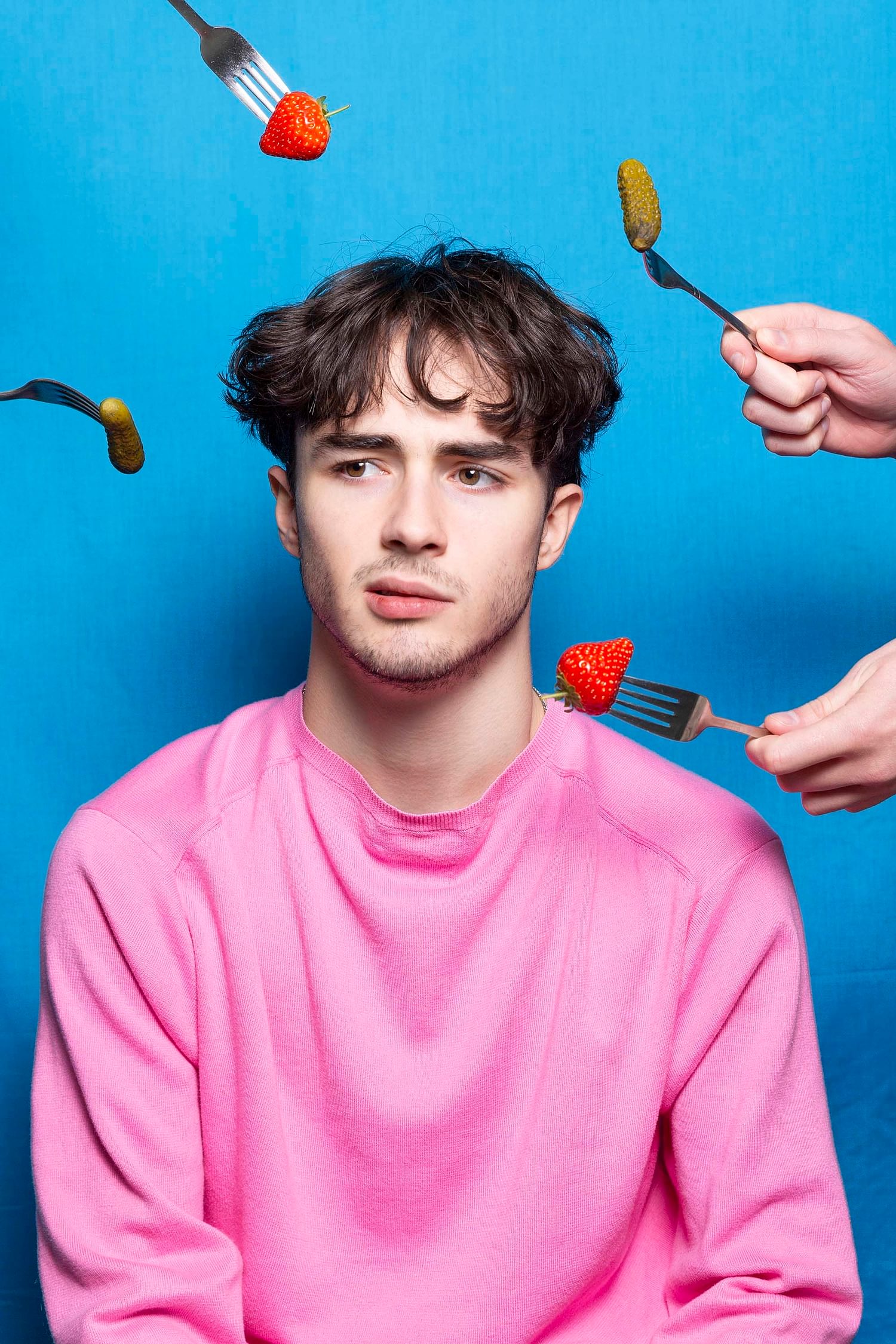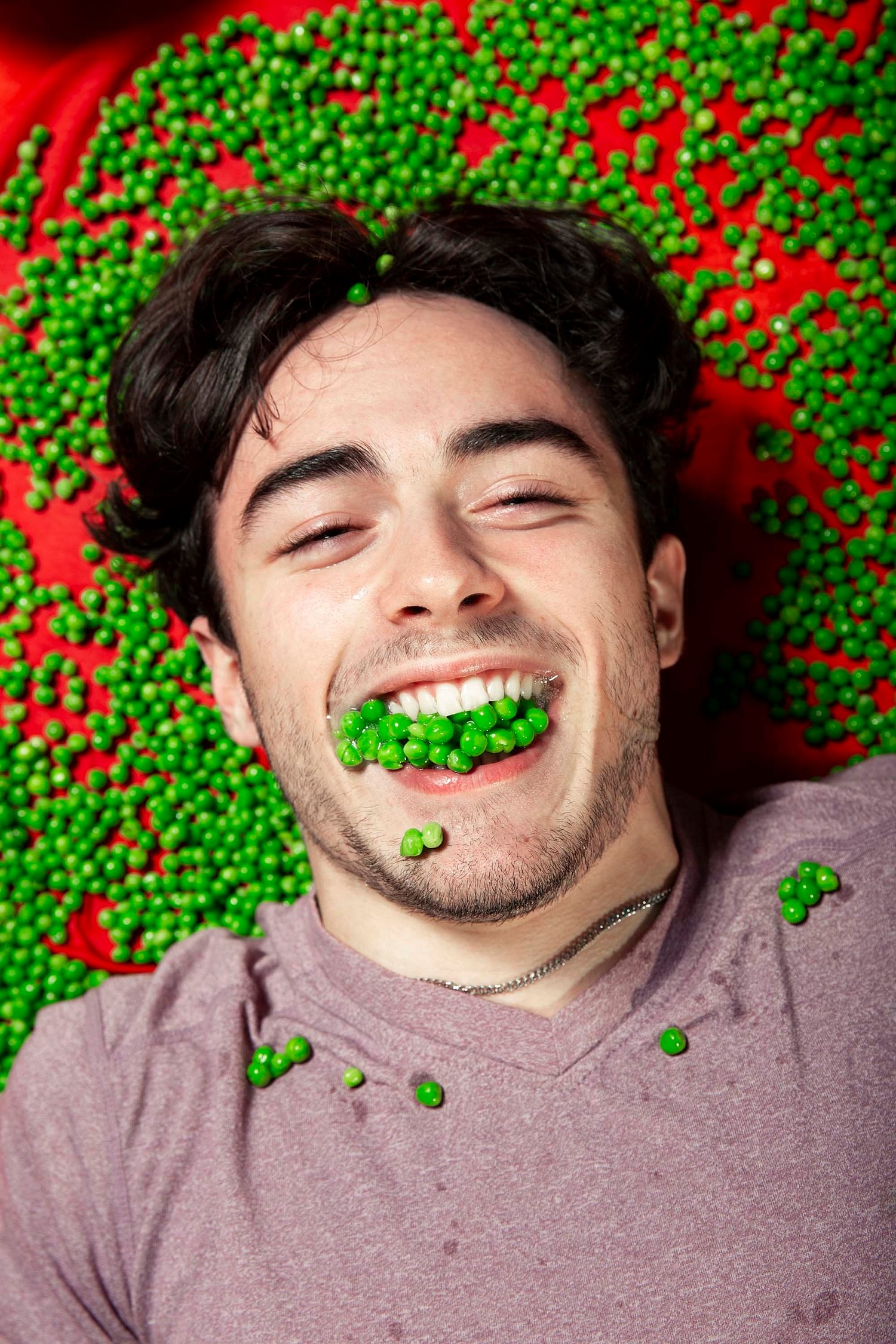 "Age doesn't define anything nowadays. You see kids that are playing the hardest solos in the world and they're, like, seven!"
Releasing his first two EPs while still at school, a lot of the chat around Alfie's music has predictably been defined by his age. Now, however, Alfie is ready to cement his status as a Very Good Songwriter, not simply a Very Good Songwriter (For A Teenager).
"The whole age thing you can't really escape from," he says. "But that's just something that I have to live with. Age doesn't define anything nowadays. You see these kids that are playing the hardest solos in the world and they're, like, seven! If you think I'm talented, look at them! I've been doing it all my life, so it's no different to someone playing guitar for seven years when they're 20, and then getting really good when they're 27. I just hope my age isn't the reason why I'm kind of popular…"
Though irrelevant to his talent, Alfie's age - and the generation that's he's grown up in - does impact his consumption of music. He's at the age when people discover the bands that will go on to define their lives. But, rather than fucking up his mum's computer trying to torrent albums from Pirate Bay or passing a CD around his whole class at school, Alfie had a world of music at his fingertips from day one, and it informs his loose, genre-shrugging sound.
"I grew up listening to indie music, and then got into stuff like Frank Ocean a bit later," he remembers. He also fondly recalls how he and his bandmate would FaceTime each other, playing tracks out loud on Spotify before dissecting their merits.
Being part of this playlist culture has had a clear impact on the fluid, varied 'Don't Go Wasting Time', but Alfie Templeman isn't just a product of his generation. Dipping his toe into a world of possibilities, it's the brilliant, infectious personality at the heart of his experiments that turns them into something special. His music the sound and sight of someone discovering the limitlessness of music and creativity, and proceeding to have the best fucking time exploring it.
Read More