Under the spotlight: Little Simz
After emerging from a difficult time with a renewed focus, with new album 'GREY Area' Little Simz is making her boldest and most honest statement yet.
It's safe to say the last few years for Little Simz have been something of a whirlwind. New album 'GREY Area' is her third in four years, following four mixtapes and a staggering seven EPs. She's also found time to curate two festivals at the Roundhouse, toured with Anderson .Paak, Lauryn Hill and Gorillaz, and travelled the world several times over with her own headline show. All of this, while remaining an independent artist.
"I think I would have been quite unhappy, but I also might have been a lot more successful," Simz - aka Simbi Ajikawo - muses, on how things might have been different if she'd inked a deal early on. "I'm the kind of person who has a vision for things and what I want my aesthetic to look and feel like, what I want my music to sound like, what I want my videos to look like. I've been blessed in that sense that I can actually do what I want but obviously there are challenges. When you get the invoices and it's up to you, you really know what it feels like to be a boss."
'GREY Area' sees Little Simz taking charge more so than ever before. Whereas 2016's 'Stillness In Wonderland' opted for a conceptual approach, using multiple personas and surrealist interludes to blur the boundary between her own life and the characters she'd created, this time she's more direct, offering up a record that's candidly her. When she began writing towards the end of 2017, it came in a year during which her relentless touring schedule had begun to wear her down.
"I was mentally and physically drained. I'd been on the road for so long and I felt like I was just burning myself out and then on top of that I'm away from family and friends and relationships are suffering. Everything just started taking its toll," she remembers. "And it was just like, so what? Am I just going to go through life not really knowing who I am because things can change at any minute? This album felt more like a coming of age album, like I was peeling back another layer of trying to discover myself and just finding out that I'm a lot more complex than I even thought I was."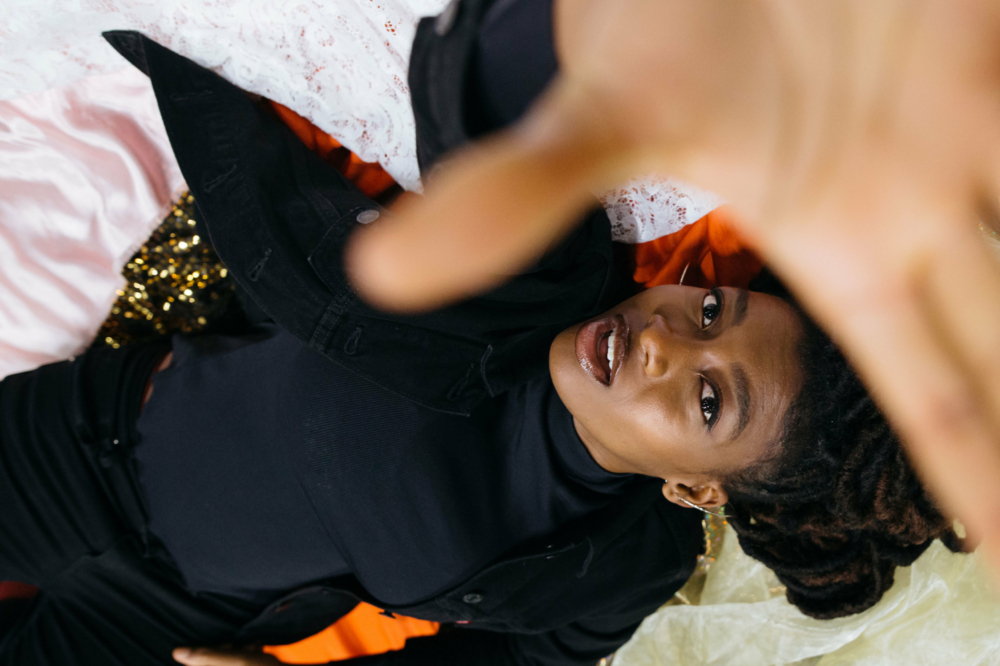 "I'm a lot more complex than even I thought I was."
The album punches hard from the very first beat. On single 'Offence', she's full of bravado, comparing herself to Picasso, Shakespeare and Jay-Z on her "worst day", while on 'Venom' she spits a fearless attack at men who are intimidated by powerful women. But there's plenty of vulnerability too. On 'Therapy' and the Little Dragon-featuring 'Pressure', she attempts to untangle herself from a web of dark, depressed thoughts; 'Flowers', a collaboration with Michael Kiwanuka, meanwhile finds her stepping outside of herself for the only time on the record. Using the perspective of some of her musical heroes - Amy Winehouse and Jimi Hendrix - it finds Simz asking herself soul-searching questions about how she wants to be remembered: "I'm erratic / confession of an addict / how they let me sing to the masses / lost what I had, staring in the face of tragic".
Focusing on the bigger picture as ever, it's not just the songs she spearheaded this time around: she also shot the artwork for each of the album's singles herself, turning what began as a hobby on tour into a legitimate part of her career. "I just kind of felt like I was always being captured," she explains. "I was always getting my photo taken, but I just wanted to have something for me to document stuff that was happening in my life, like I travel so much and I don't really remember half the places I've been to. I started to get a bit more artsy with it and more creative and it turned out that I actually had a passion for it."
A deeply personal record, it's perhaps unsurprising that the making of 'GREY Area' came with its raw moments: something that most came to the fore when working on key track 'Wounds'. It would prove one of the most difficult moments of making the album after she received a phone call telling her about the death of a friend. "I went to the studio that same day, just sat in the room by myself in the dark and just cried," she recalls. "I must have been sitting in the dark for about three hours. I don't think anyone even knew I was in there and then I got the instrumental up and just started writing.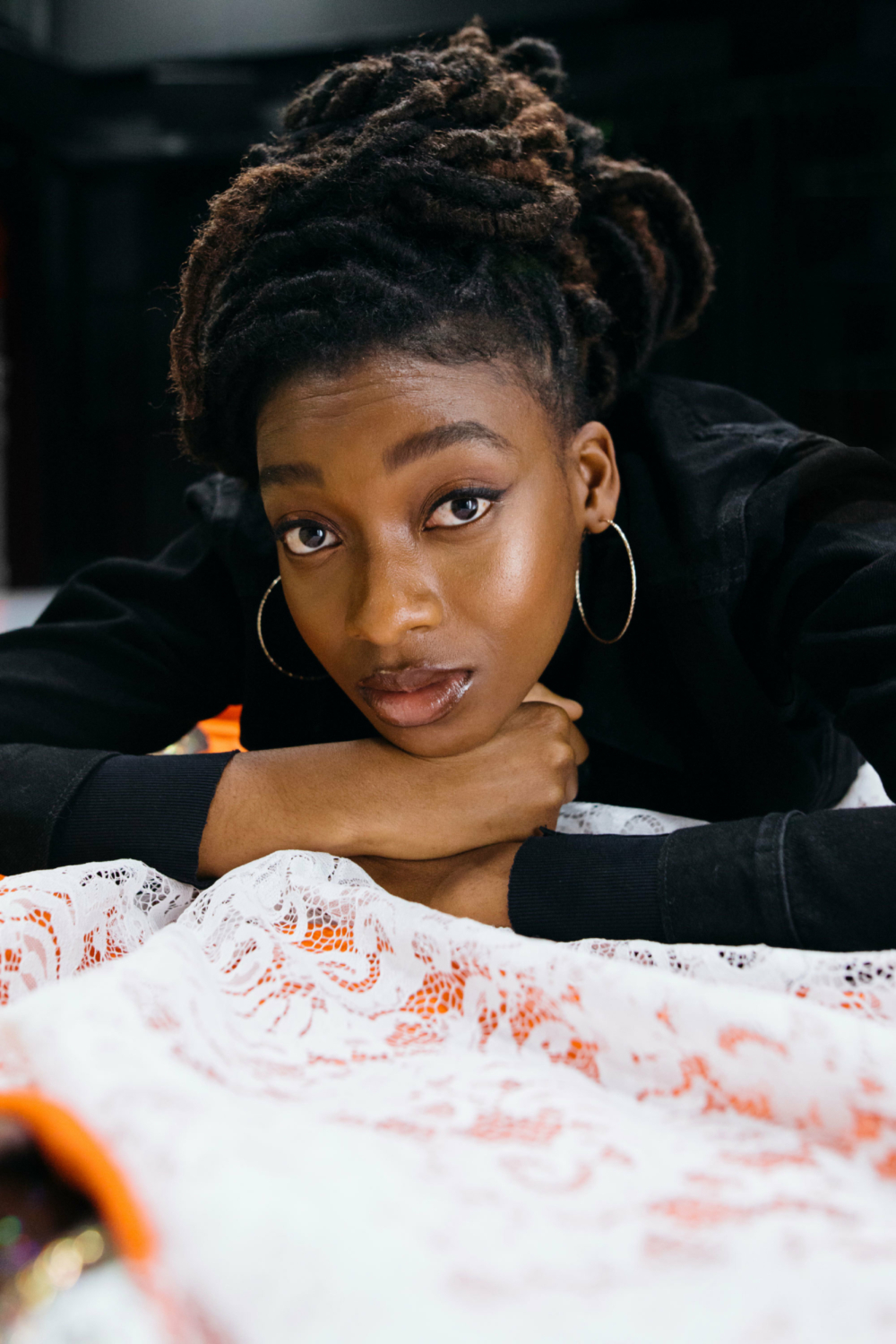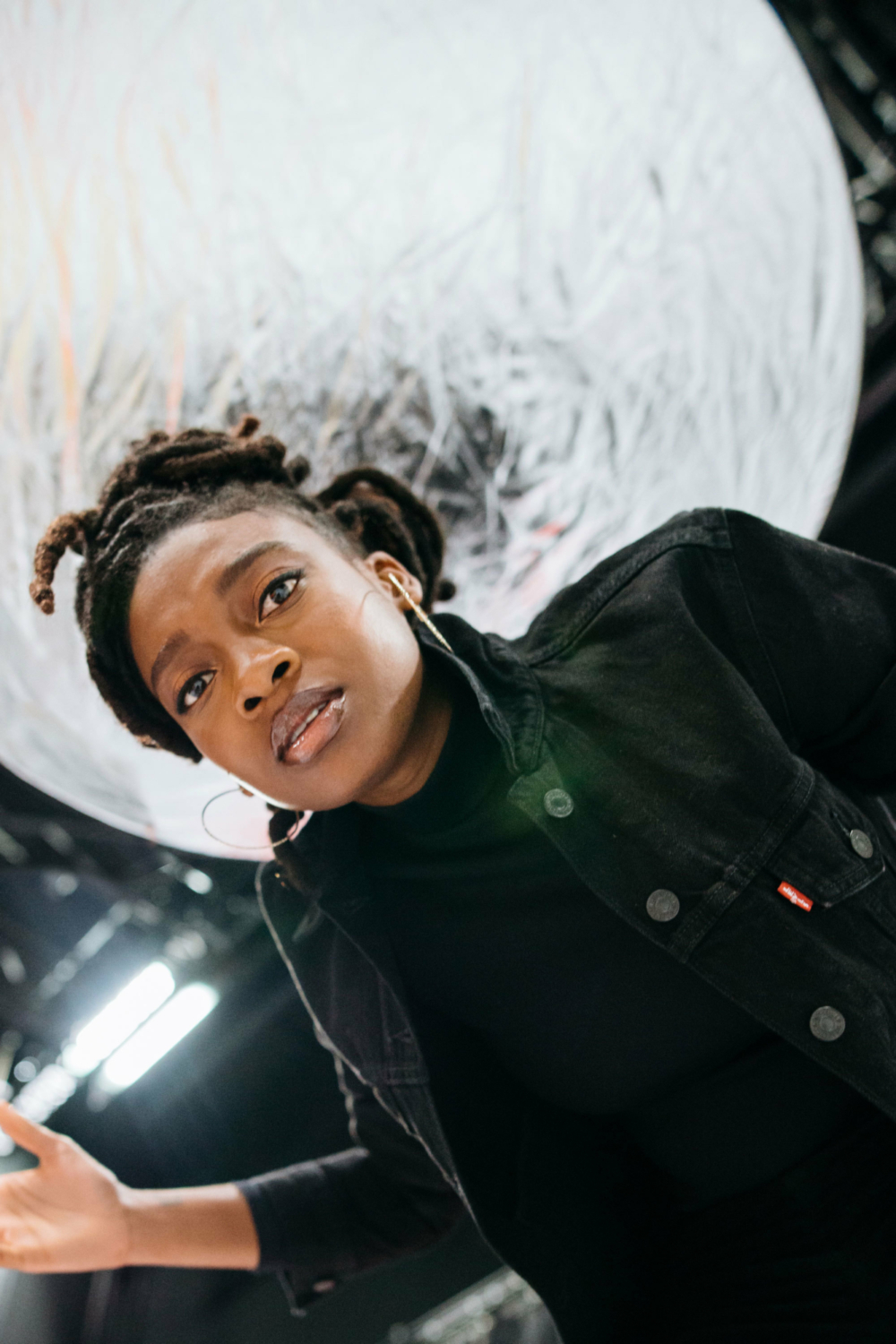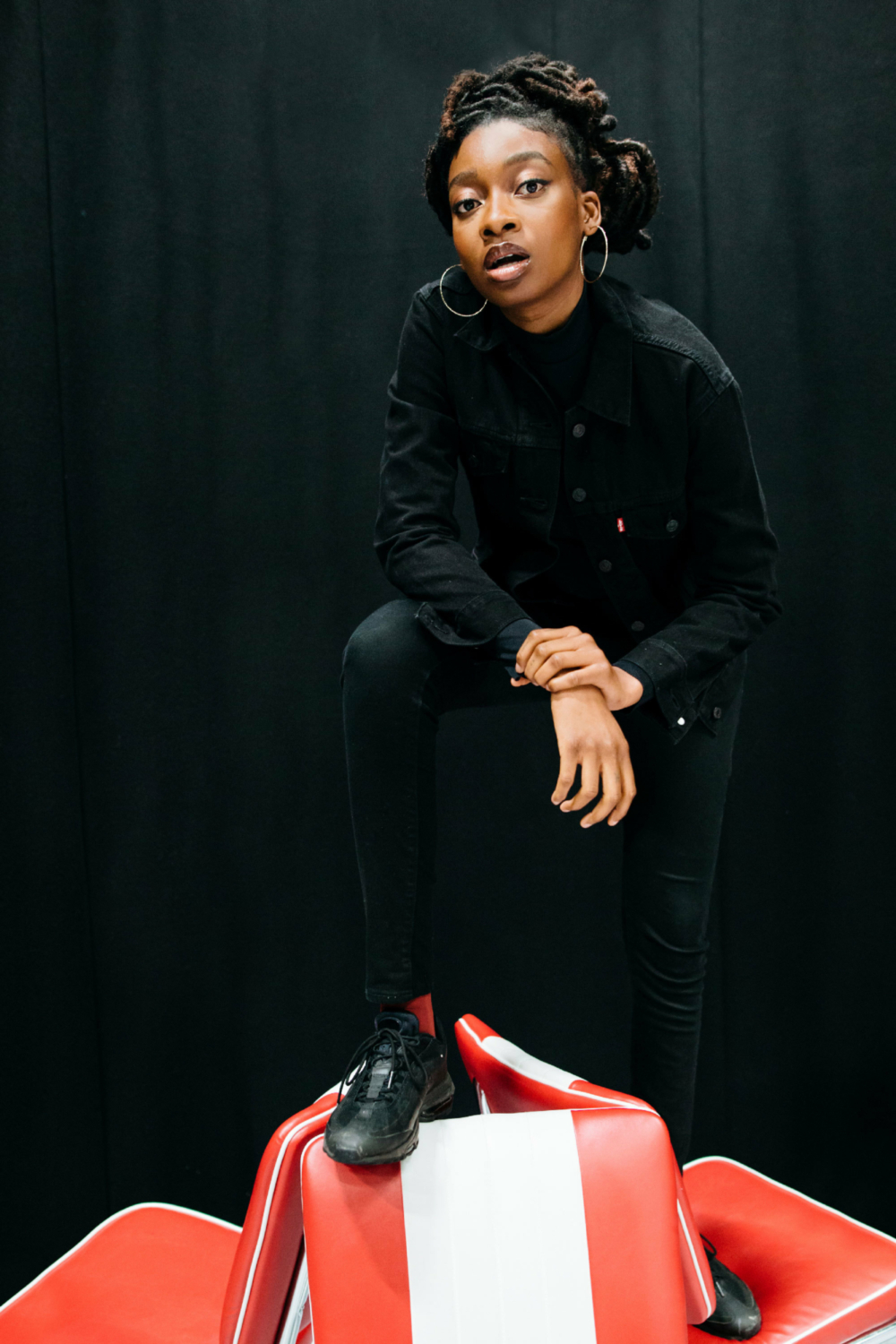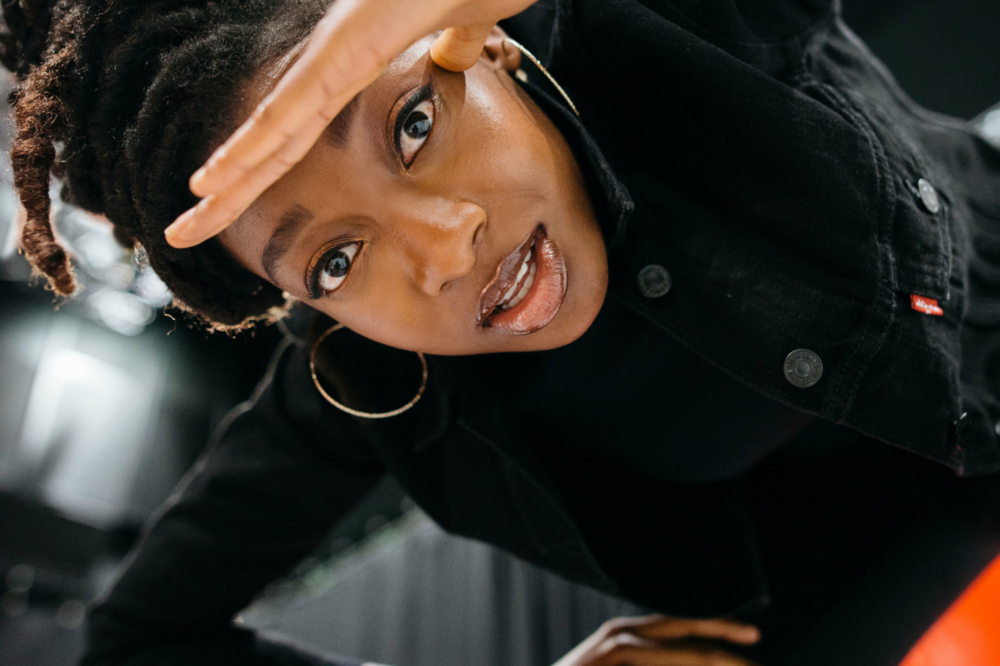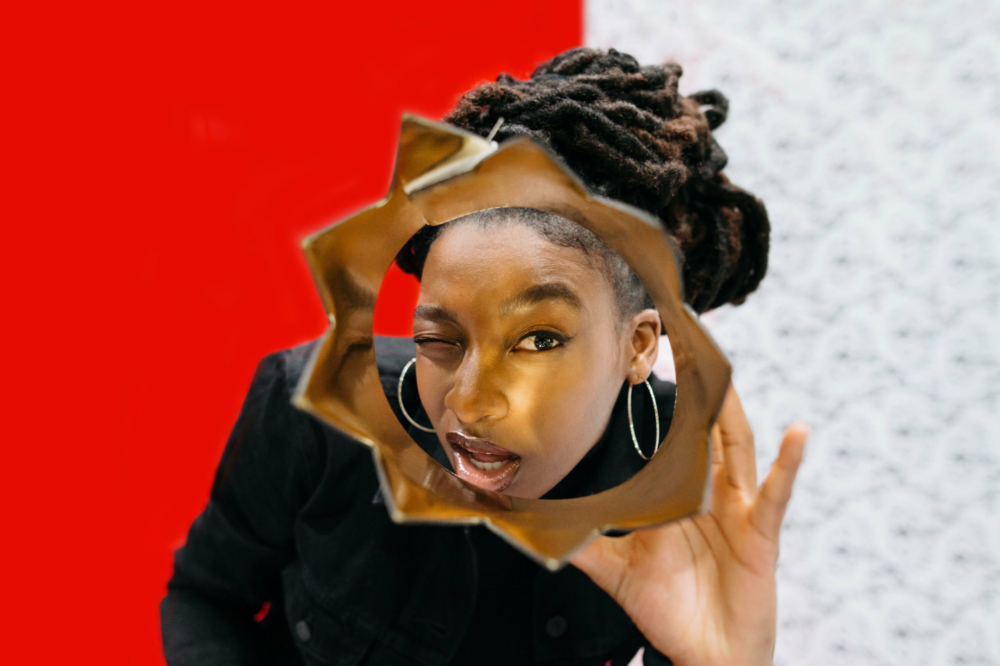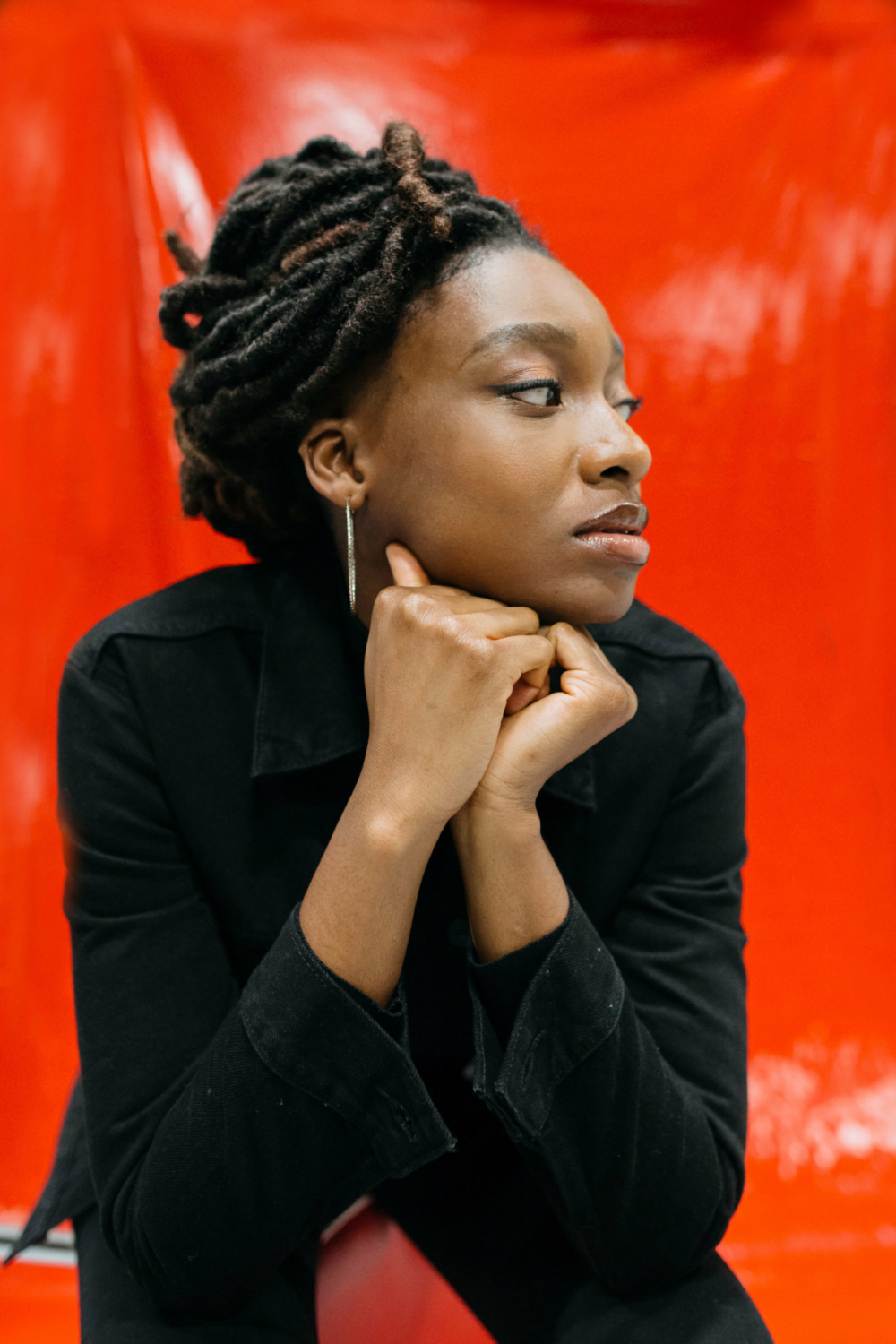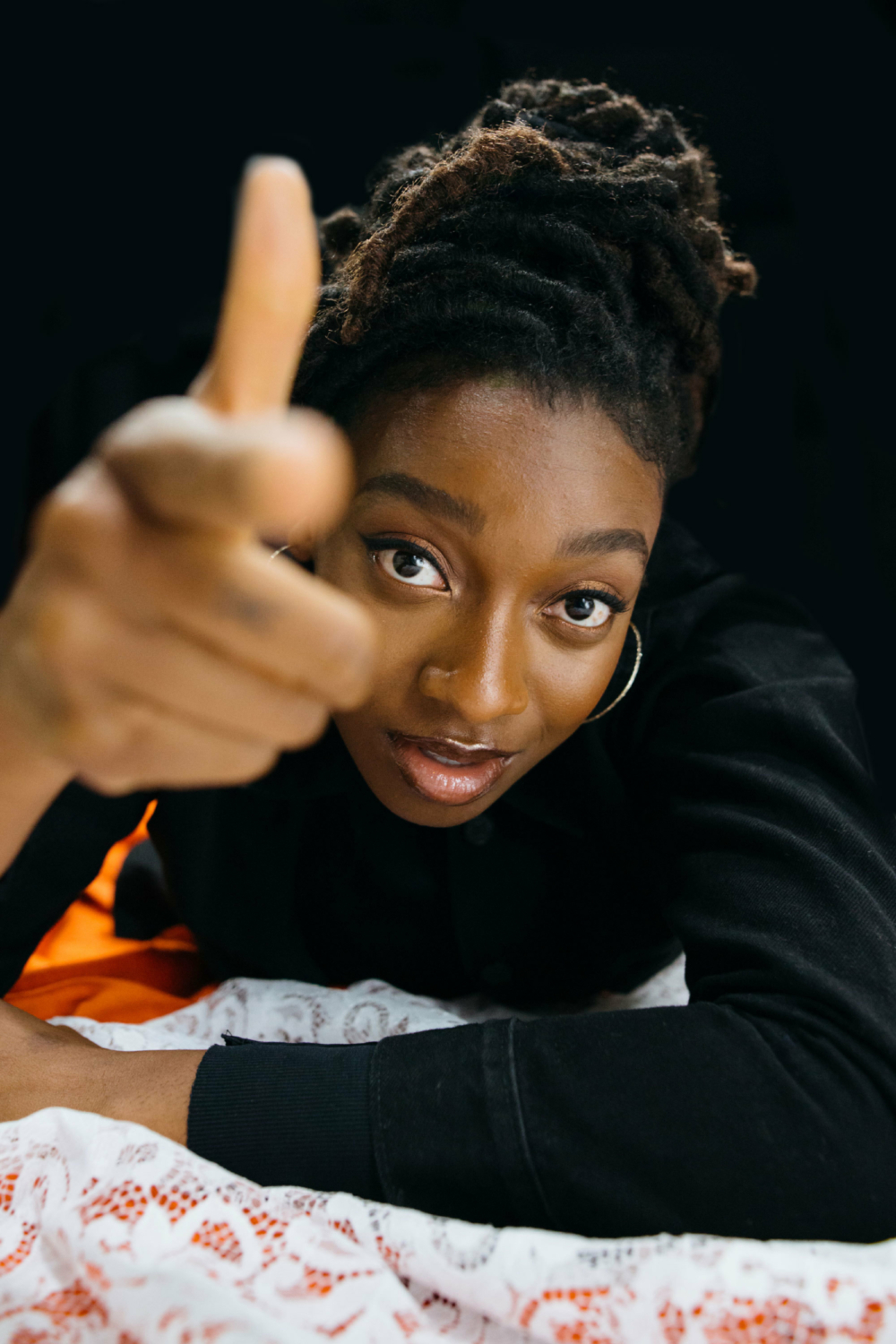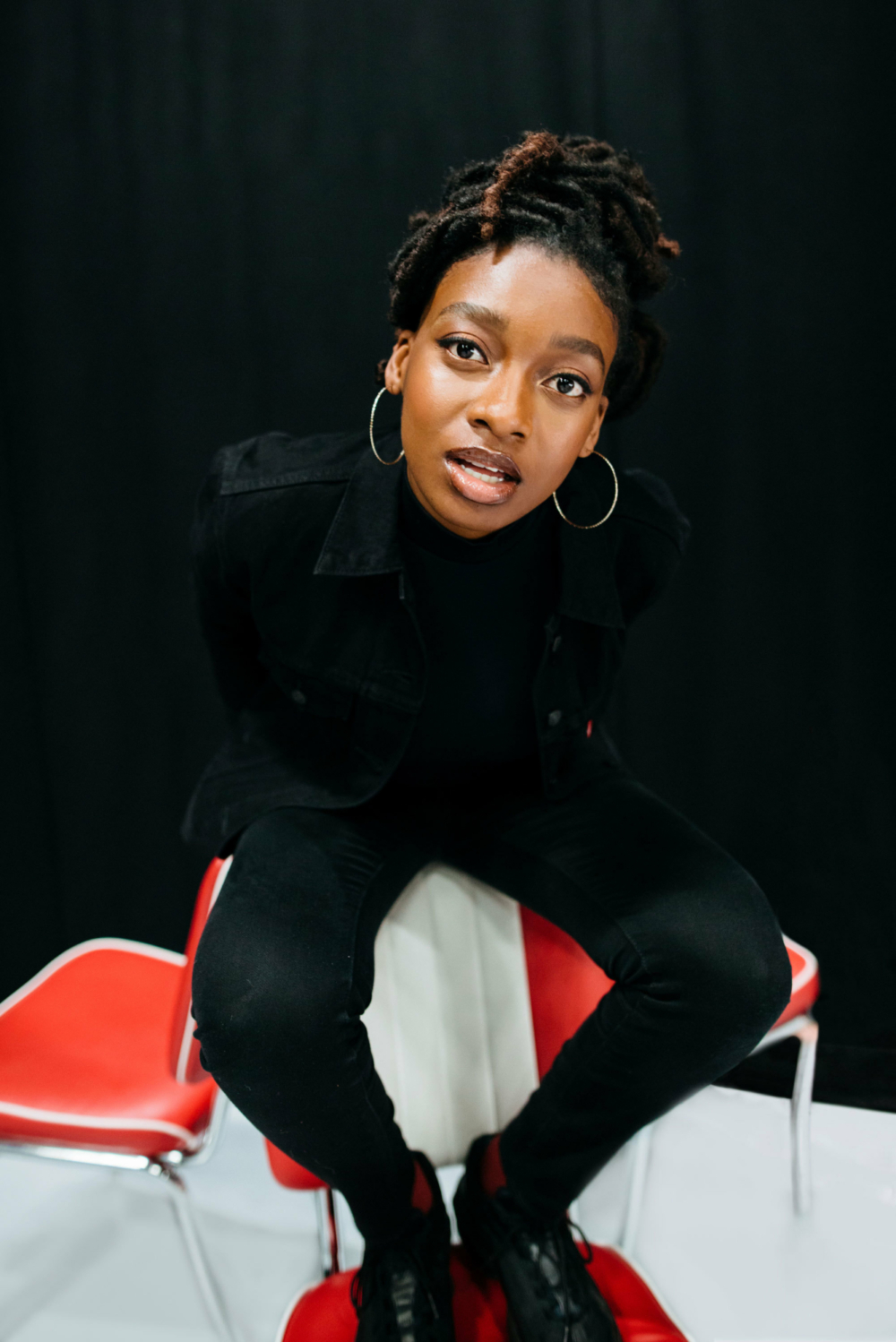 "This album felt more like a coming of age album."
"I needed to get up and go to the studio everyday. I needed to be productive, I needed to get myself up and be around good people and do what I love, especially because I know that person would have wanted that."
And while it may be a record born out of emotional turmoil, when it came to recording, over a month between LA and London with producer Inflo, spending time in the studio turned out to be the soothing force she needed to straighten out her thoughts. "It was very zen," she says. "There wasn't pressure to create something every minute. Trying not to force things, I think is important."
Although Simz professes that she "always knew growing up that [she] was going to play to huge audiences", she still regularly finds herself having 'pinch-me' moments. It's something she encountered while touring with Gorillaz, starting off at their Demon Dayz festival in Margate, before being whisked around the world to play with Damon Albarn and his crew across Europe, the US and South America.
"[I get them] all the time. For sure!" she explains with a laugh. "But I think that just gives me more fire in my belly and it kind of affirms that thoughts become things and you can actually manifest things. So that gets me excited for the personal goals I've set myself now. It makes me excited to get to the place where I've achieved them just as proof again, you know what I mean? Anything's possible."
'GREY Area' is out now via Age 101.
Read More