Five years on from their last record, Warpaint are back together, working on LP4, and proving their particular sonic alchemy is still firmly intact.
"Umm…" Warpaint singer-guitarist Theresa Wayman is contemplating the suggestion that being in the group isn't the be-all and end-all of either her or her bandmates' existences. "Yeah, that's probably fair," she concedes after a pause, adding, "We all have things going on."
Talk about an understatement. It might be five years since the release of their last album 'Heads Up', but individually the LA-formed quartet have been anything but idle in the interim. Drummer Stella Mozgawa has racked up a slew of session credits with The xx, Sharon Van Etten, Tracey Thorn and more; bassist-singer Jenny Lee Lindberg has worked with Deap Vally and appeared on Phoebe Bridgers' 'Punisher', while singer-guitarist Emily Kokal has collaborated with Saul Williams and started a family. As for Theresa, well, she's put out a solo album (2018's 'LoveLaws'), launched an underwear line, and been confirmed to star in the forthcoming film adaptation of Kenneth J. Harvey's novel, Inside.
And yet, for these four intensely creative and independent individuals, the magnetic pull of Warpaint remains strong, and there's a new album on the horizon, tentatively pencilled for release in the spring of 2022. From it they've just shared the first taster in 'Lilys', released as part of the soundtrack for the HBO series Made For Love. Blending a buzzsaw synth bassline with swaggering beats, chiming guitars and swirling vocal harmonies, it's hypnotic and sinister and sexy, like some heady hybrid of trip-hop and dream-pop: basically, everything you could possibly want from a Warpaint record.
Work on their as-yet-untitled fourth LP has been ongoing since late 2019, with the band writing and recording in person at first, mostly at their studio in Joshua Tree, as well as at 64 Sound in LA. Once the pandemic hit, they reverted to Zoom sessions, with Theresa logging in from LA, Emily from Joshua Tree, Jenny from Utah and Stella from Australia. And yet, as challenging as it has been to create collaboratively at a distance, Theresa is grateful for the reset lockdown provided.
"To be honest, I was wanting something to happen in a way because it had just been go, go, go, and I felt like it was starting to really hurt us," she concedes. "We were just in this grind, and we weren't playing music together outside of shows or rehearsals for shows. I mean, it's been 10 years of the same sort of routine in a way… And it's been great, but we definitely needed something to change things up."
"[Warpaint is] like being married to three other women, basically."
— Theresa Wayman
Learning lessons from their stressful experience promoting 2014's self-titled second record, burnout was something the band had deliberately set out to avoid while touring 'Heads Up'. Instead of booking sprawling headline tours, they mixed things up, opening for Depeche Mode across the US ("They're like superheroes"), and Harry Styles in Asia ("He's a great guy; super cool and down to earth"). But despite their best laid plans, Theresa still looks back on the period between 2016 and 2018 as being "full-on".
"It's so hard to step away and say, 'No, we're not going to tour'," she sighs. "That's what you do as a band, you know? But you do need to find time to do what you really need to do as a band, which is be together and play music.
"Creating together is why you form in the first place, and you won't have anything to perform if you don't fill your cup back up," she continues. "So it's become really obvious that playing [and recording] together has to be the number one thing for us now. We've all come to this realisation that that's what's been lacking; we're all on the same page."
Despite the physical distance between the four of them, Warpaint's almost telepathic creative rapport remains firmly intact - even if decision-making still has to come down to a majority vote. "It's so hard being in a band and having to compromise all the time," Theresa jokes.
Spare a thought too for their co-producer, Frank Ocean and Radiohead collaborator Sam Petts-Davies, who is encountering this tight-knit dynamic for the first time. "It's always hard to add another person into the group, and us four are all such strong personalities," she grins. "But he's been great to work with."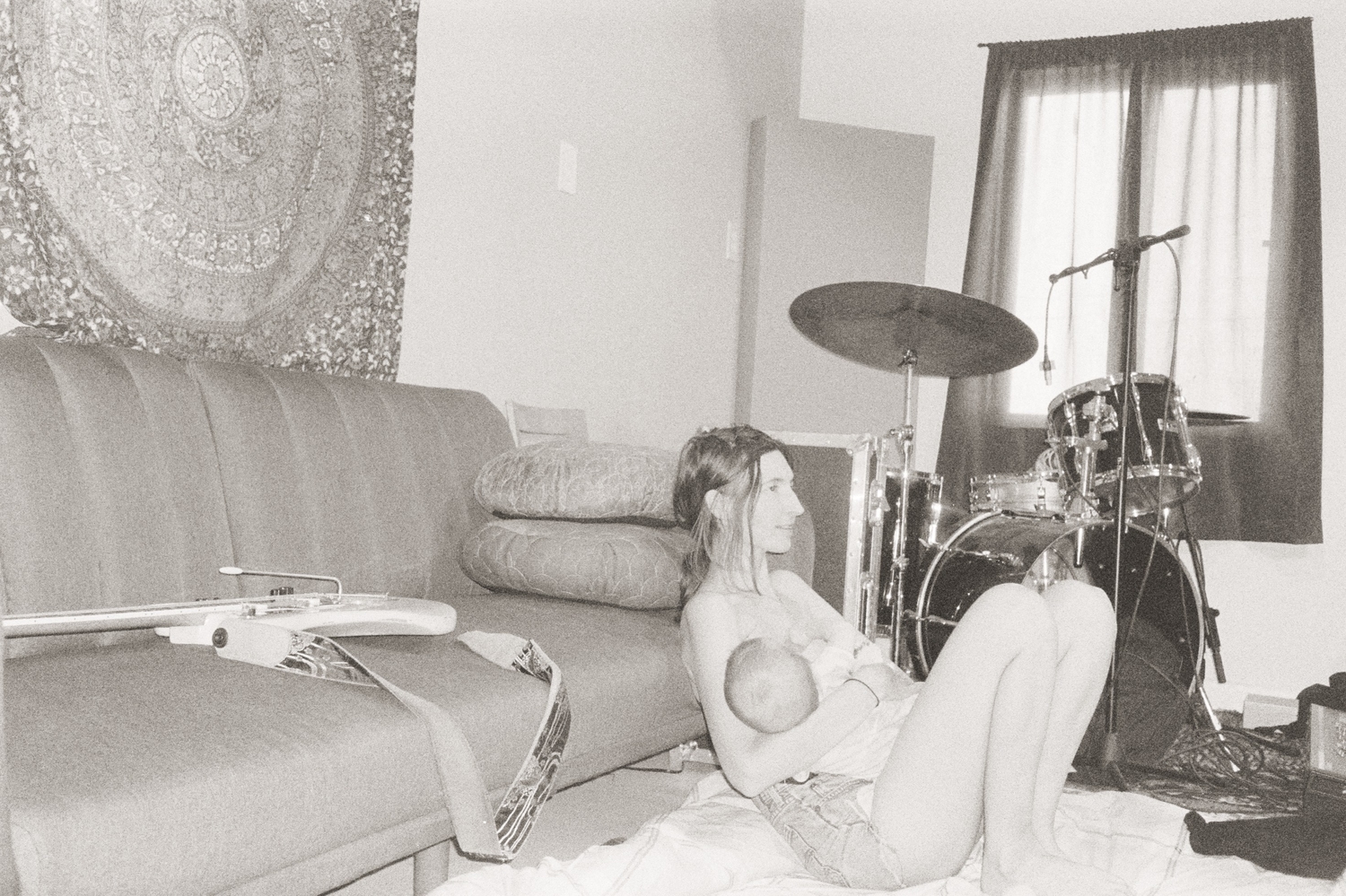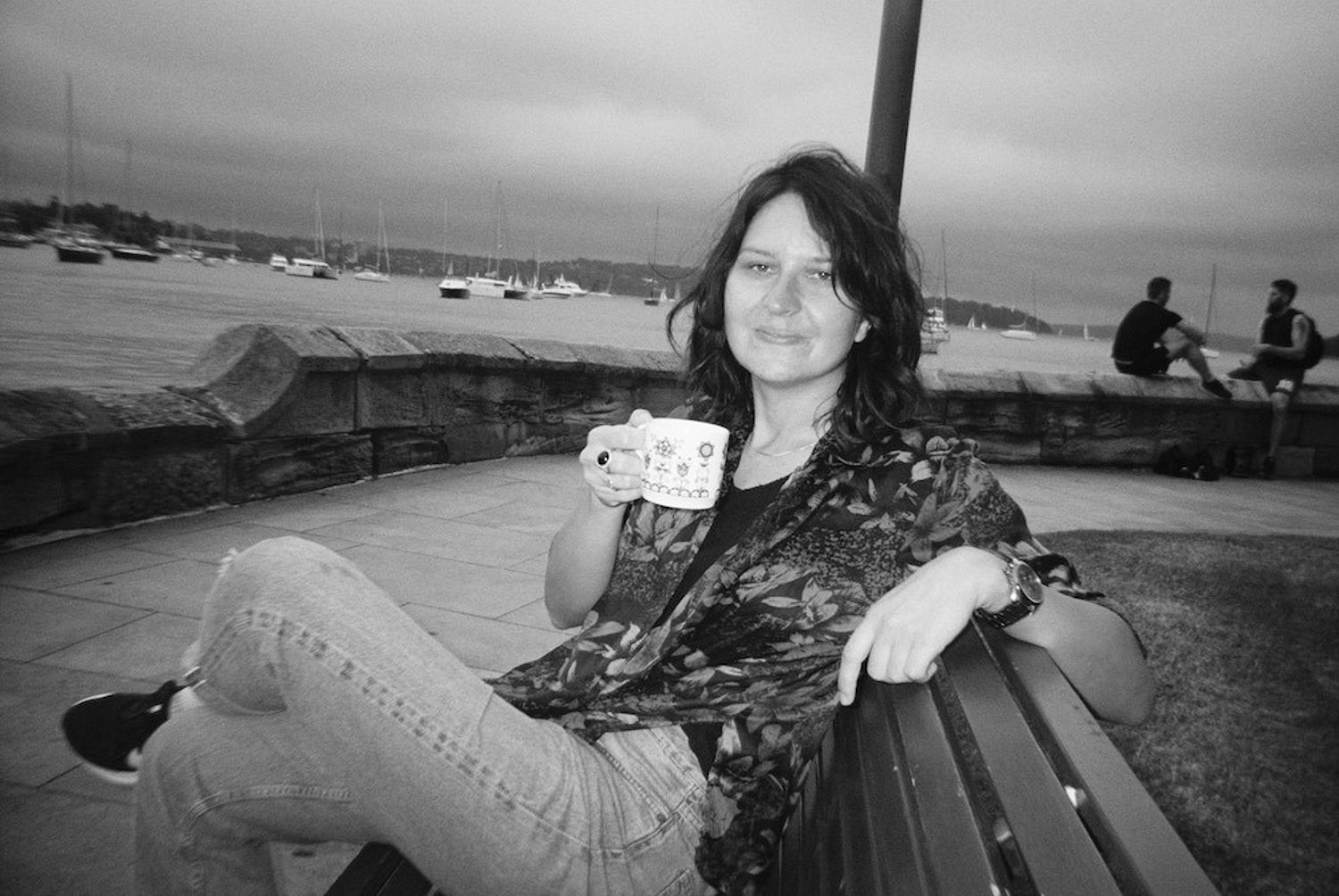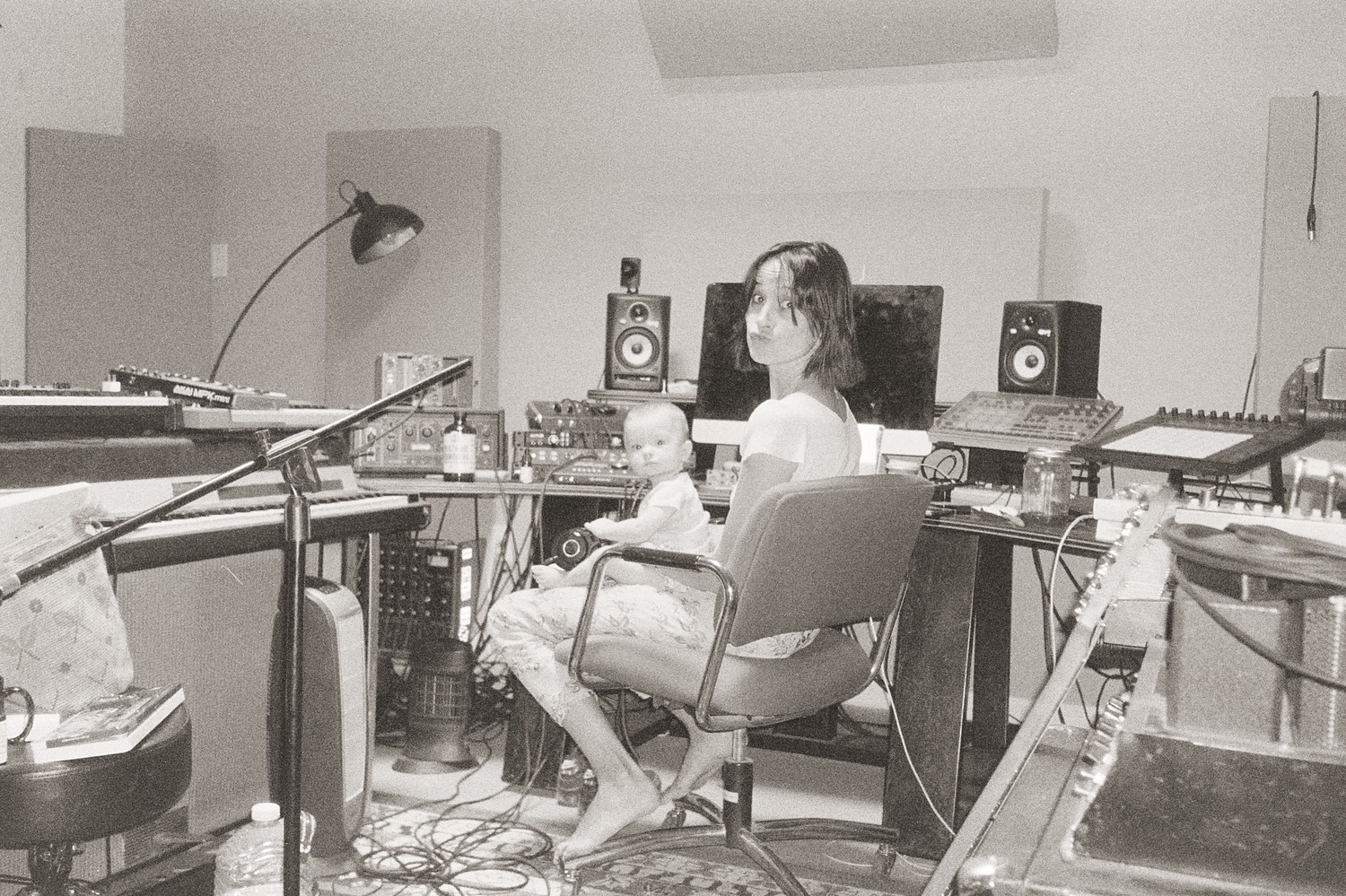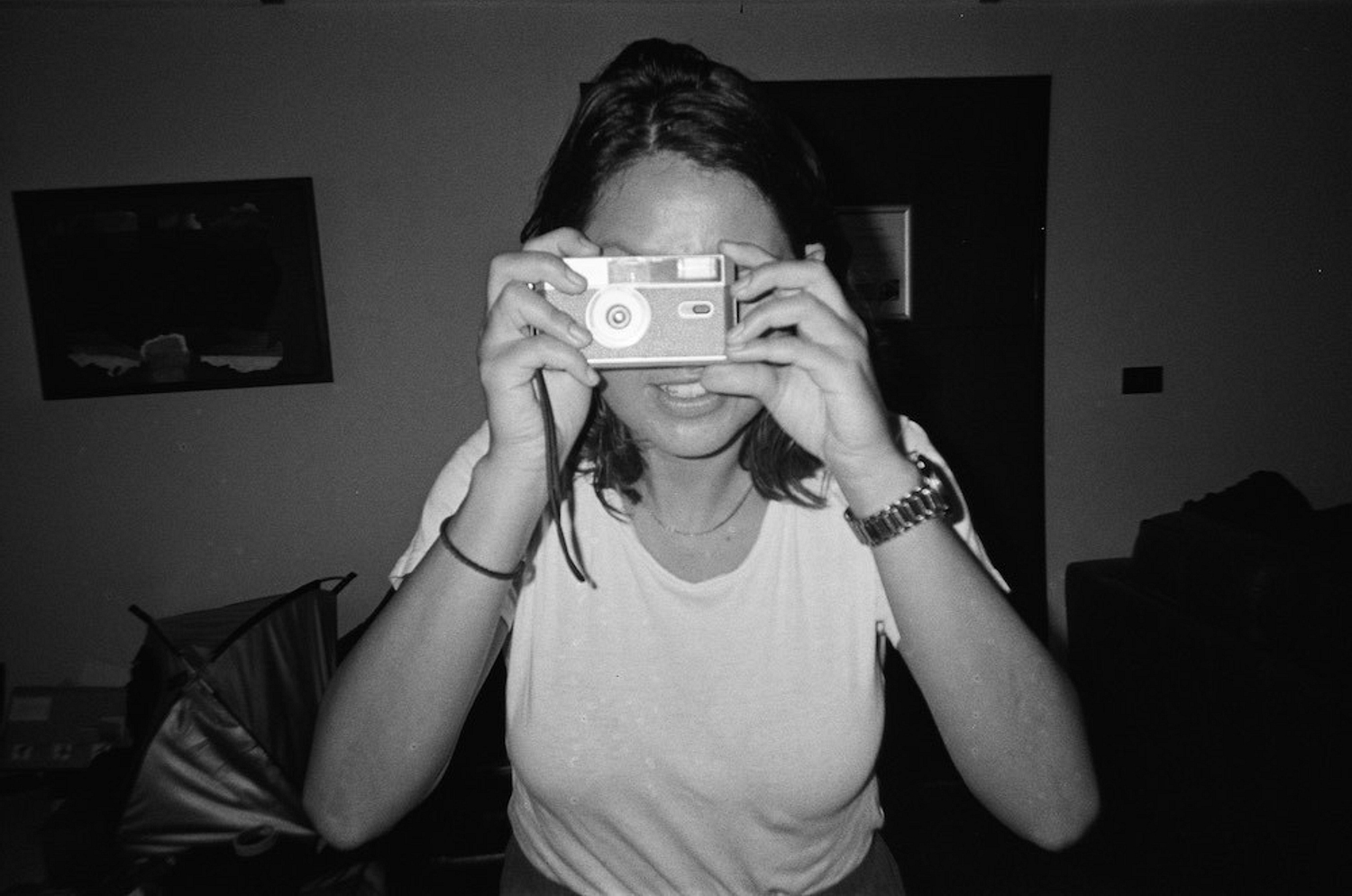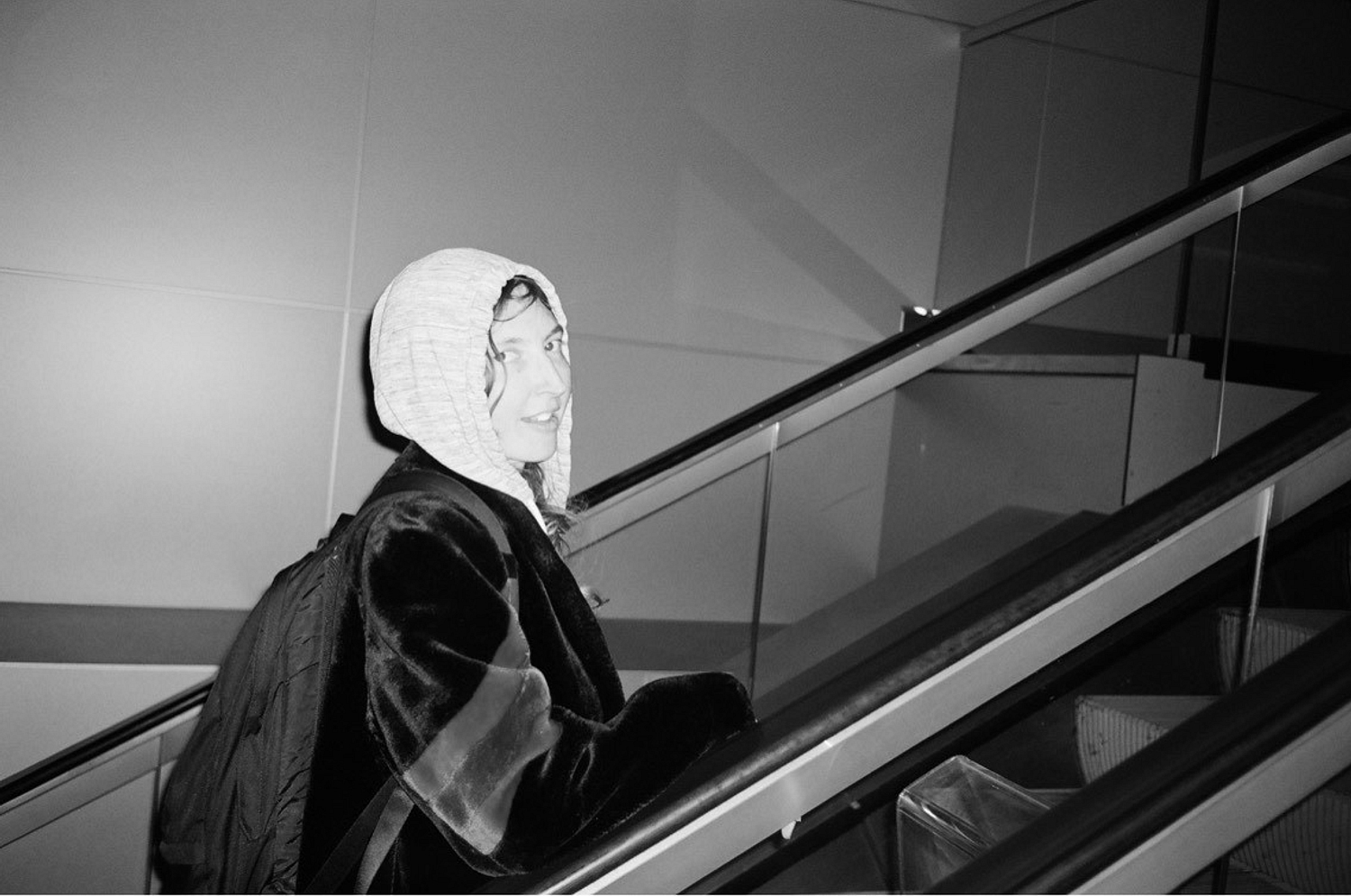 "You can kill a song by overthinking it, but some of the best songs ever have had a lot of time and consideration put into them."
— Theresa Wayman
Another positive by-product of working through a pandemic has been the amount of extra time the band have had to consider their compositions. For Theresa in particular, it's been liberating to fully immerse herself in the world of Warpaint without time constraints, and carefully consider their aesthetic for this album.
"I think we've always avoided going deeper into that, because it takes a lot of work to filter and assimilate all of our different impulses into one thing. That seemed like a daunting task in the past so we'd shy away from it. But this time round we're really committed to feeding the fire.
"So whenever I hear anything we do now, I want to be like, 'Yes! 100% I feel great about that'. Or, 'I love that song'. I don't want to have any songs where I'm like, 'Ugh, something isn't right, but I guess I'll just go with it like that'," she stresses. "And I think we've had to do that in the past, because of money and time. I just feel so lucky that, this time round, we can really sit with these songs and try to hone them a lot more. Because as much as you can kill a song by overthinking it, some of the best songs ever have had a lot of time and consideration put into them."
Mirroring their writing methods, Theresa reveals their lyrical focus is similarly reflective on LP4, scrutinising ideas of the self, as well as romantic relationships, and even tackling the dynamics within the band. "It's like being married to three other women, basically," she laughs. "Trying to communicate and trying to keep your own sense of individuality while letting others do the same."
Valentine's Day 2020 marked 17 years of Warpaint: a remarkable feat in any era, but even more impressive considering the vast ways in which the industry has altered since the band's inception, not to mention the huge changes in their personal lives. Theresa looks back fondly on their formation today, recalling that "we all had this love for each other immediately". That affection and respect has only deepened with time, as they've overcome challenges together and strengthened their communication skills. And, according to Theresa, their creative journey is only just beginning.
"There's still so much that we haven't tapped into. We have the potential to write more music than we currently write, and discover some cool things, and I really want to explore that aspect of us," she smiles. "I think I would be really satisfied if we could get back to that place where we play together a lot more, and we're writing songs kind of all the time. The idea of us soaking in our music all the time, and then creating things, really excites me."
Read More
Featuring James Blake, Romy, Marika Hackman, yeule and more.