News
Africa Express to play Waltham Forest 'London Borough of Culture' event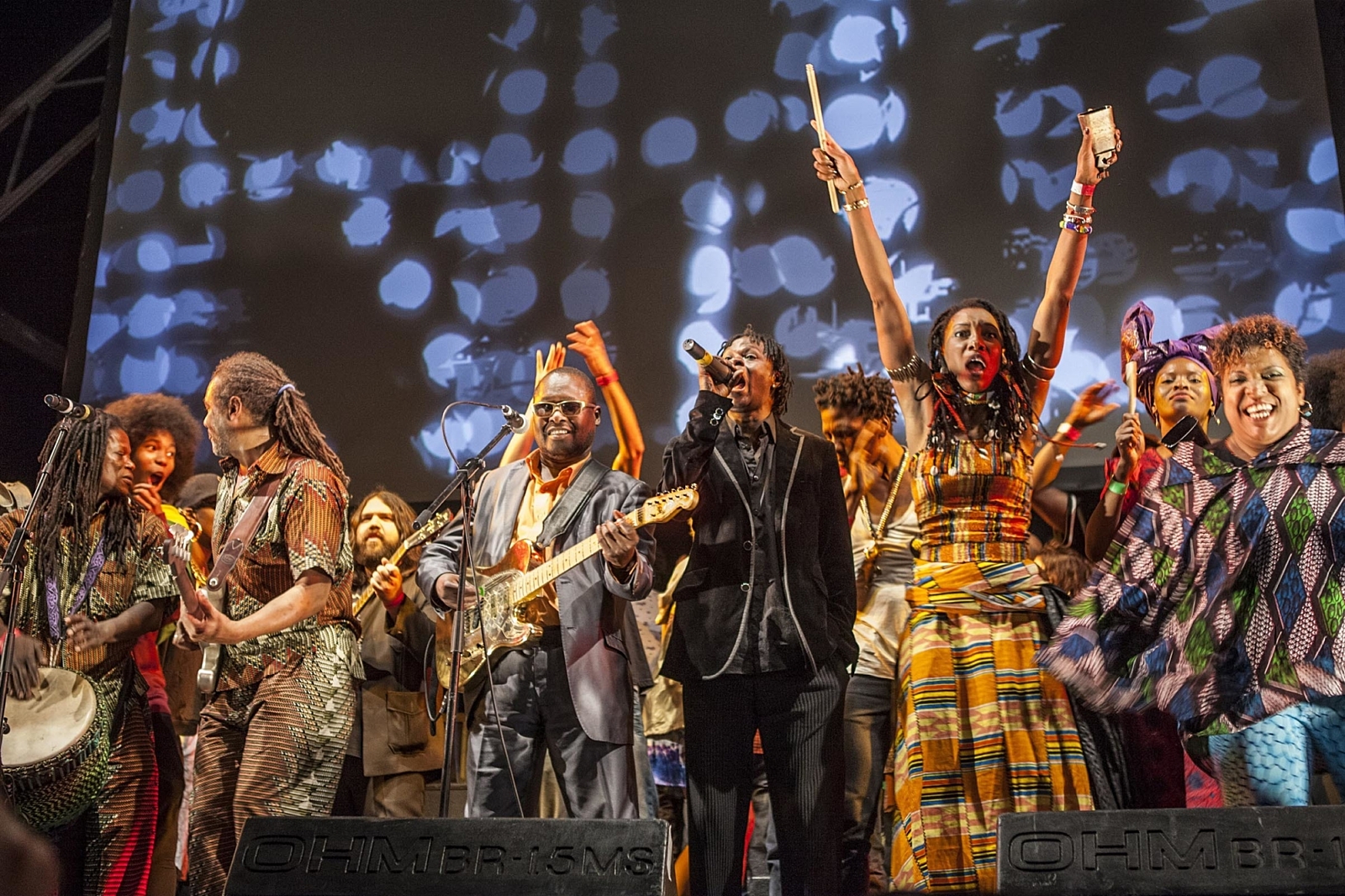 It's a homecoming for project launcher Damon Albarn.
Africa Express are to play East London's Wanstead Flats next month, as part of Waltham Forest's role as the London Borough of Culture.
The project - lead by local boy Damon Albarn, who grew up in Leytonstone - will play on 29th March, and feature spots from Wolf Alice's Ellie Rowsell, Django Django, Gruff Rhys, Joan As Police Woman and Damon himself, as 'Africa Express: The Circus'.
The Good, The Bad & The Queen will also play.
Damon says: "Growing up in a multi-racial community like Leytonstone had a profound effect on me as a boy, being so near to magical places such as Epping Forest… The Wanstead Flats helped define who I am, so this is a great honour personally."
Mayor of London, Sadiq Khan adds: "Despite London's position as an international culture capital, too many young Londoners do not have access to our city's exceptional cultural institutions and feel unable to get involved. London Borough of Culture is a real gamechanger – it puts culture at the heart of local communities and ensures young Londoners can access the transformative power of art and music. Africa Express: The Circus will be a spectacular show, bringing together artists from across the world in Waltham Forest."
Tickets are on sale for local residents currently, and on general sale from Monday 18th February.
Read More