Against Me! share video for live version of 'True Trans Soul Rebel'
The band have shared a track taken from their forthcoming new live record '23 Live Sex Acts'.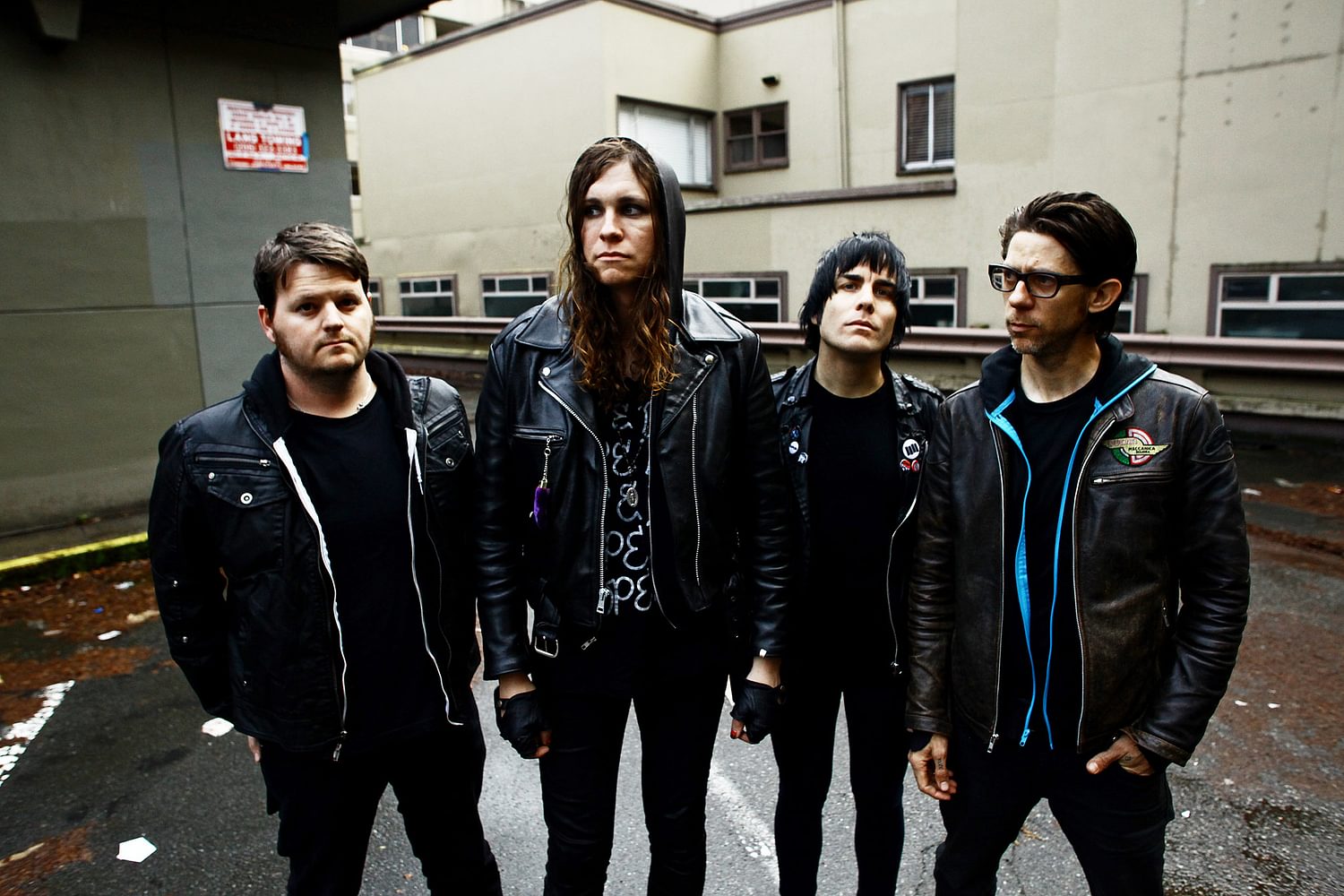 Ahead of the release of their new live album, Against Me! have shared a cut taken from it.
As taken from their forthcoming release '23 Live Sex Acts', the band have unveiled a live version of their 'Transgender Dysphoria Blues' track 'True Trans Soul Rebel', which now comes accompanied by a new animated video. It follows in a similar vein to their previous clip for 'Two Coffins'.
The track gets taken from their new record, which is due for release on on 4th September though Total Treble/ INGrooves.
The record, which was recorded across their year-long world tour throughout 2014, stands as a collection of live tracks that get taken from all eras of the band's career and saw Marc Jacob Hudson (Taking Back Sunday, Saves The Day, Worriers) at the production helm.
The full tracklisting of '23 Live Sex Acts' is as follows.
01. FUCKMYLIFE666
02. Pints of Guinness Make You Strong
03. Cliché Guevara
04. True Trans Soul Rebel
05. I Was A Teenage Anarchist
06. New Wave
07. Walking Is Still Honest
08. Turn Those Clapping Hands Into Angry Balled Fists
09. Transgender Dysphoria Blues
10. Pretty Girls (The Mover)
11. I Still Love You Julie
12. High Pressure Low
13. Don't Lose Touch
14. Miami
15. White Crosses
16. Osama Bin Laden As The Crucified Christ
17. How Low
18. Black Me Out
19. Thrash Unreal
20. Unconditional Love
21. The Ocean
22. Sink, Florida, Sink
23. We Laugh At Danger and Break All The Rules
Watch the video for 'True Trans Soul Rebel' below.
Read More
Featuring James Blake, Romy, Marika Hackman, yeule and more.