Anteros get lost in the desert in their 'Call Your Mother' video
Laura Hayden gets into a spot of bother in the first of a three-part video series.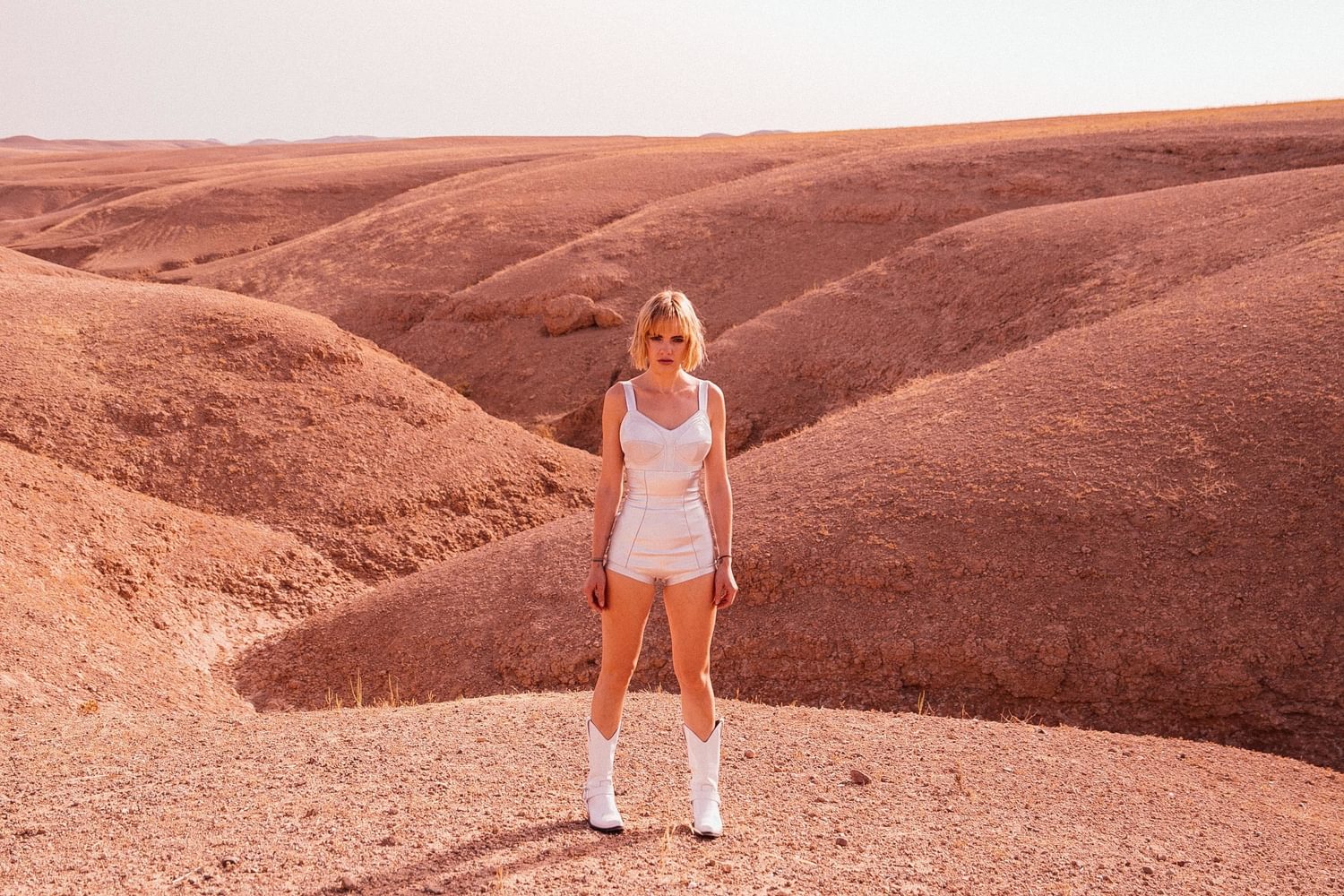 We're not quite sure how, but Anteros have found themselves lost in the Moroccan desert. They're doing their best to get out of their little pickle in their new video for 'Call Your Mother', the first in a new three-part video series.
Vocalist Laura Hayden manages at least to find her way back to her bandmates by the end of the clip, but who the hell knows what's gonna happen when part two comes around.
Speaking of the inspiration behind the video, Laura says: "Growing up, leaving home, the first taste of freedom is the sweetest. It leaves a bitter taste in your mouth. Confusion, mess, self-awareness, little big disasters, discovering the grey area. Having to stew there for a while.
"Communication, self-reflection, the BIG picture, the small ones that get you there. Where to look? What happens next? Excitement. Melancholy. You stand still, you move on. You build your own home."
We're teaming up with Anteros for a very special DIY Presents UK tour later this year - view the dates and watch the 'Call Your Mother' video below.
OCTOBER
10 Sticky Mike's Frog Bar, Brighton
11 The Garage, London
12 Rough Trade, Bristol
14 Soup Kitchen, Manchester
15 King Tut's, Glasgow
16 The Wardrobe, Leeds
17 Rough Trade, Nottingham
Read More
Featuring James Blake, Romy, Marika Hackman, yeule and more.