Festivals
Jorja Smith heads up an eclectic first night of Bestival 2018
We also caught Nilüfer Yanya, Kelela and all the action down at the House Of Vans on the first night at Lulworth Castle.
It's a blisteringly hot Thursday afternoon down in the picturesque surroundings of Lulworth Estate, and Bestival 2018 is revving up its engines. Tucked away down the bottom of a hill in the corner of the site, the Temple stage is a mecca for all things techno, with a consistently cutting-edge line-up on offer through 'til the early hours of Monday, all set inside a mock temple that's brilliantly pleasing on the eye. Glasgow's fresh new house talent Denis Sulta and Phonox resident HAAI go back to back as the sun sets, blissfully carrying the festival through to its first evening, before Palms Trax and Objekt amp things up to euphoric levels.
Nilüfer Yanya, meanwhile, continues to impress in the festival's Big Top tent. New song 'In My Head' hints at being her best to date, adding an invigorating crunch to her soul-tinged guitar pop. Songs from recent EPs 'Plant Feed' and 'Do You Like Pain?' prove themselves brilliantly malleable live, stretched and twisted in new directions with ease. It shows the West Londoner to be a songwriter that's able to traverse many a genre boundary, with little concern as to which side she falls.
The House Of Vans is also already going strong, with a four-day line-up culminating in DIY's takeover of the stage on Sunday. Tonight, the genre-bending continues, through the glacial pop of Pearl City and the garage rock of Glasgow's Walt Disco. All yer favourite emo bangers then take us through 'til midnight, when Kelela glides her way out onto the Big Top stage.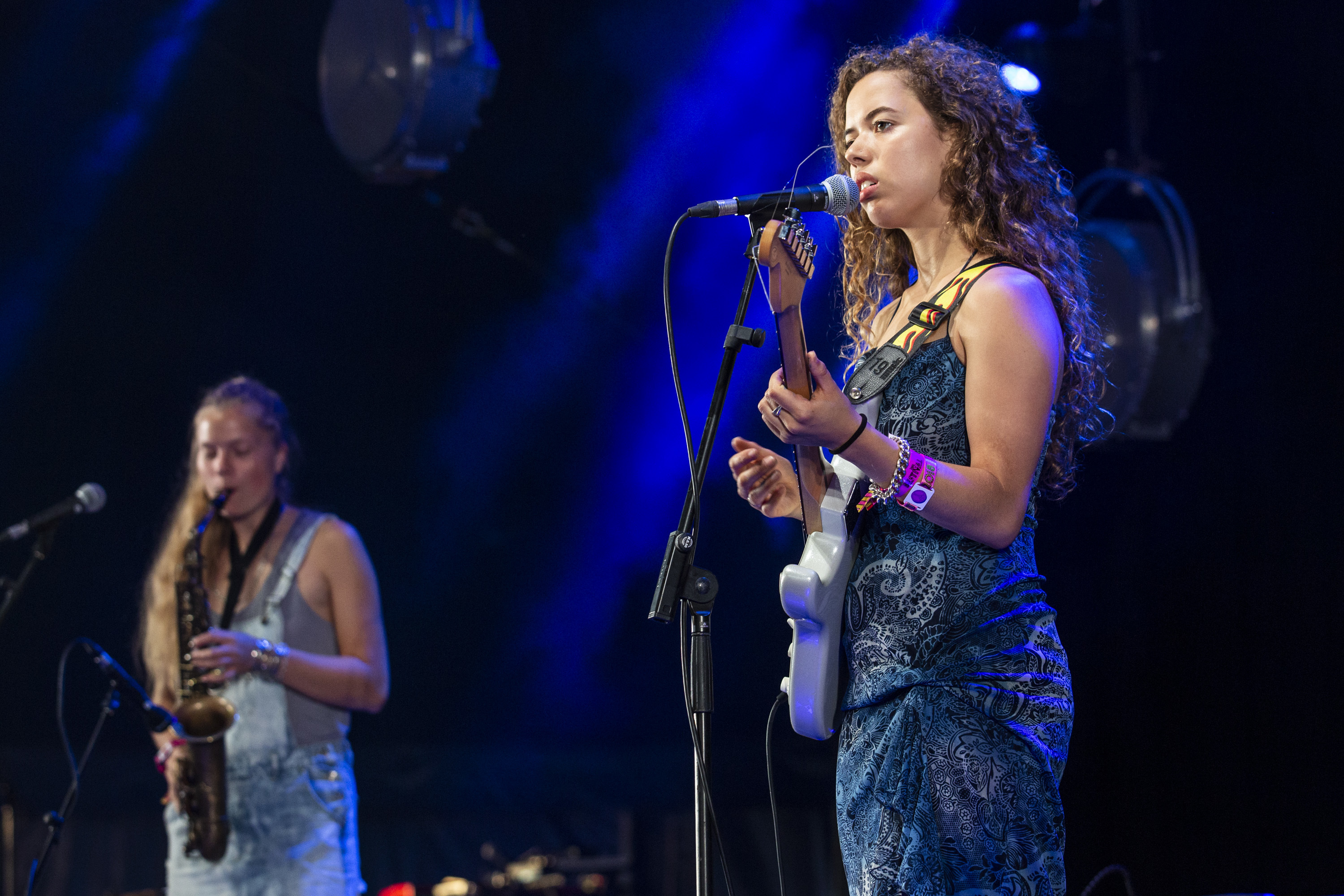 After the frenzy whipped up by Ghetts' set of hyperactive but slightly stunted grime, Kelela's spot on the Big Top feels like an entirely different affair. Slick, pulsating beats are backed up by her gorgeous vocals, Kelela herself flitting between the ever-changing stage lights in a white dress which seems to morph into different shapes with each of her moves. Tracks from her debut full-length 'Take Me Apart' are glitchy but gorgeous, the sparseness of the music perfectly balanced by the richness of her voice.
Jorja Smith closes things out on the first night, fresh from a Mercury nomination with debut album 'Lost & Found', and the crowd spills out of the Big Top. There's been a gradual, natural shift to the youngster's standing since she emerged with the intriguingly edgy Dizzee Rascal re-work 'Blue Lights' back in 2016. Tonight, she's fully comfortable in her new form, a silky songwriter showcasing her wonderfully flexible voice over the smoothest jazz-flecked backing. There's more than a few hints of Amy Winehouse in her new guise, which treads the line between lounge and soul gorgeously, and with her debut out in the world, she's never looked more comfortable, and Bestival's never had a smoother start.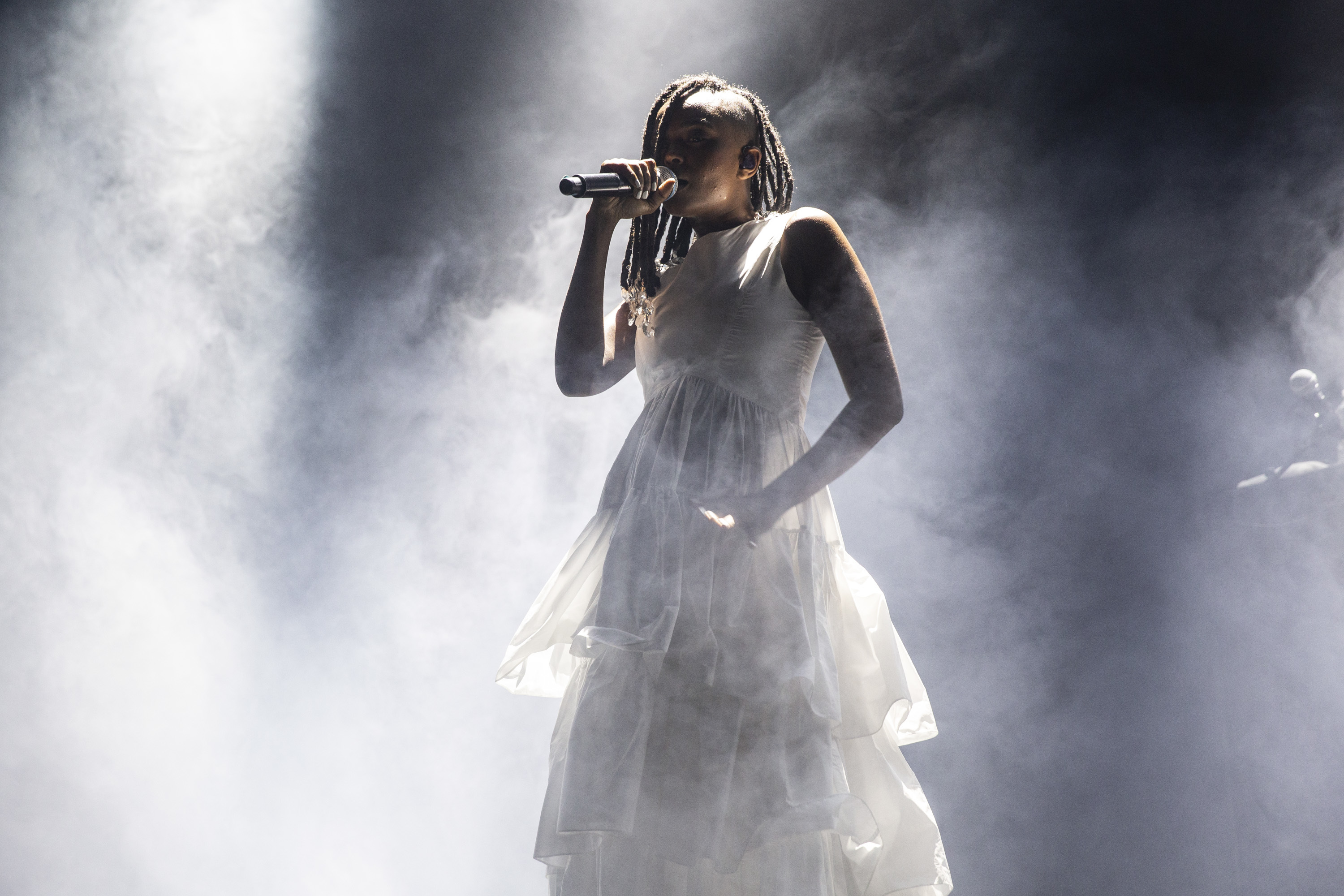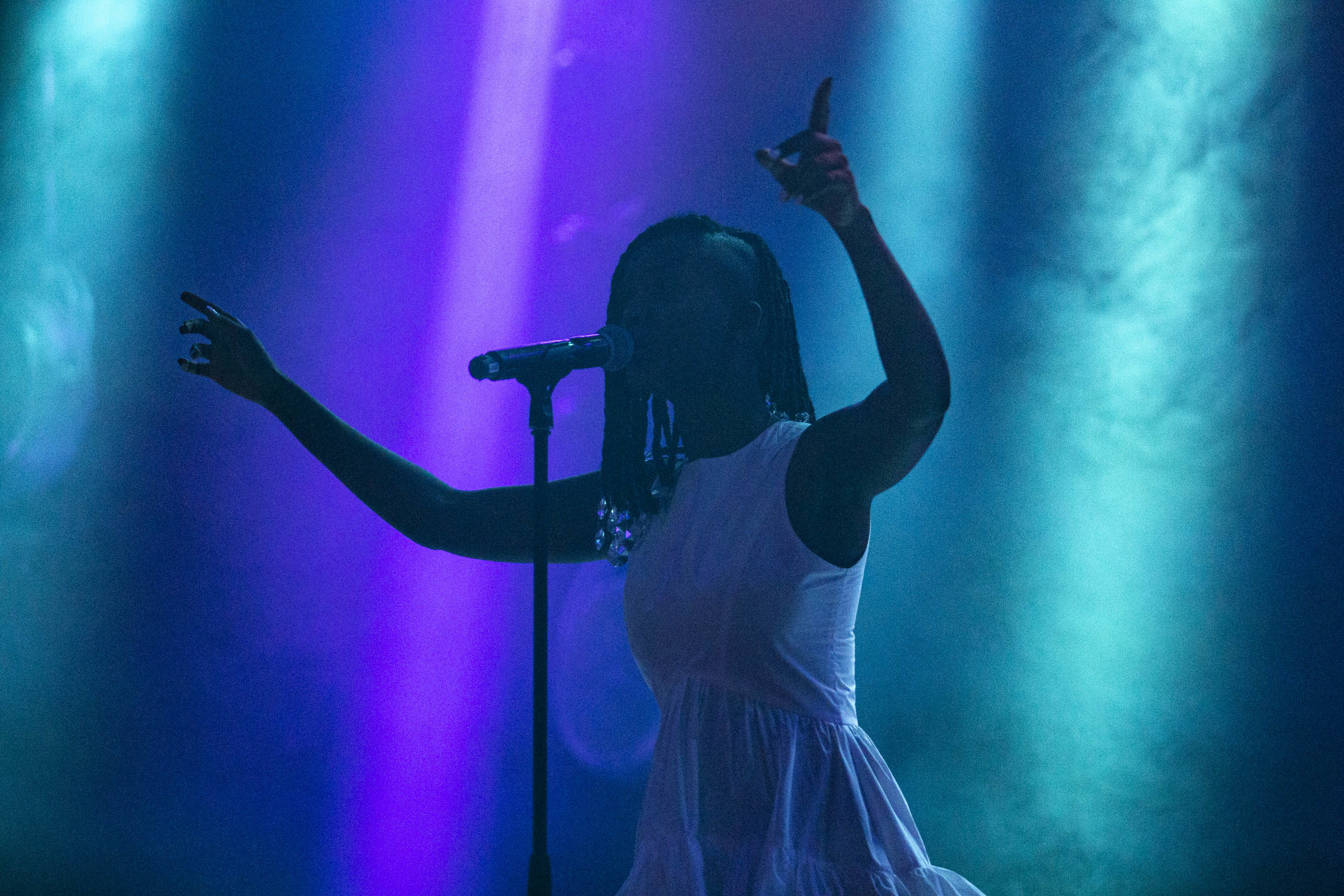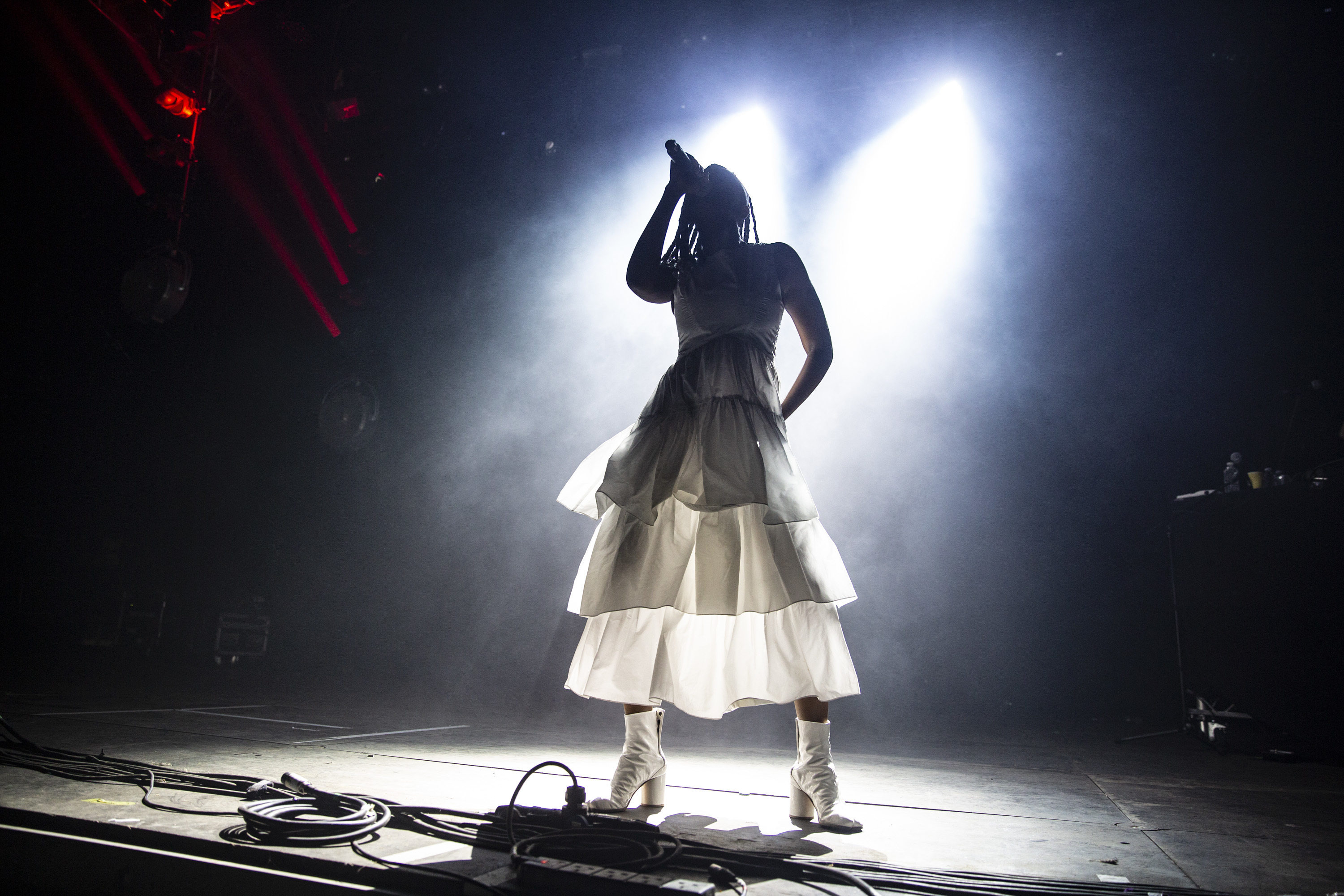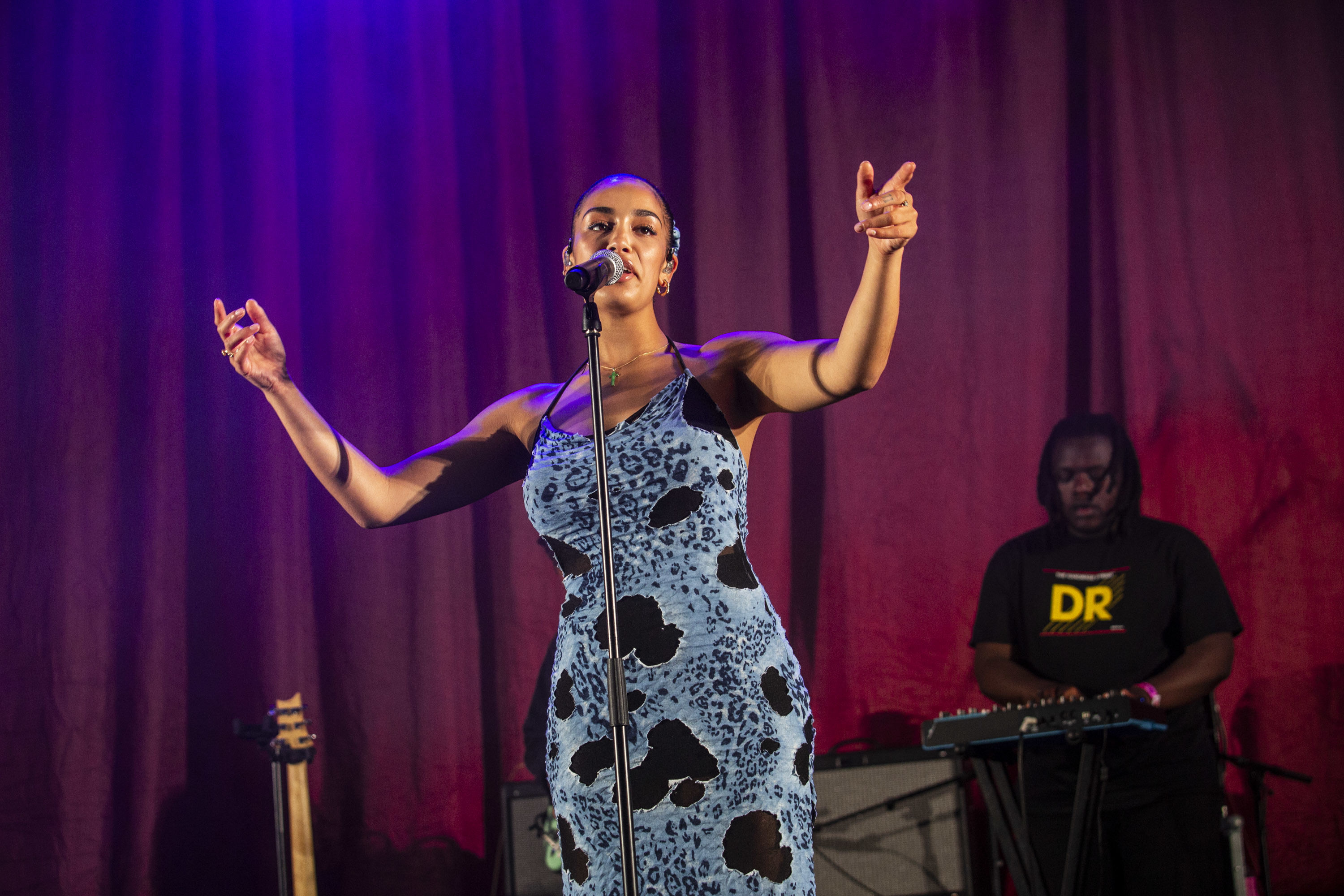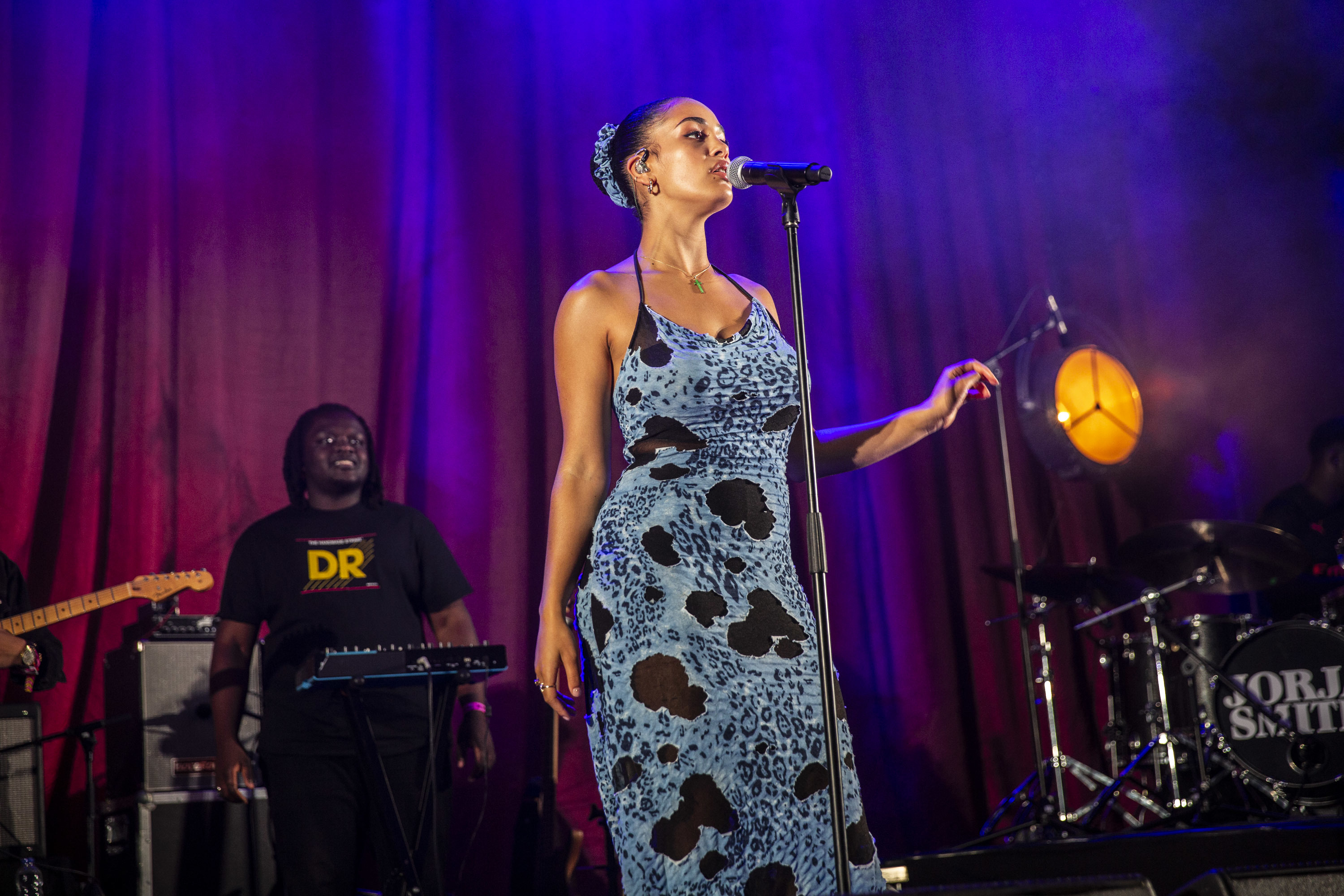 Jorja Smith has been shortlisted for the 2018 Hyundai Mercury Prize. For more information on this year's Prize, head to www.mercuryprize.com.
Read More