News
boygenius, LCD Soundsystem and Steve Lacy are headlining new concert series Re:SET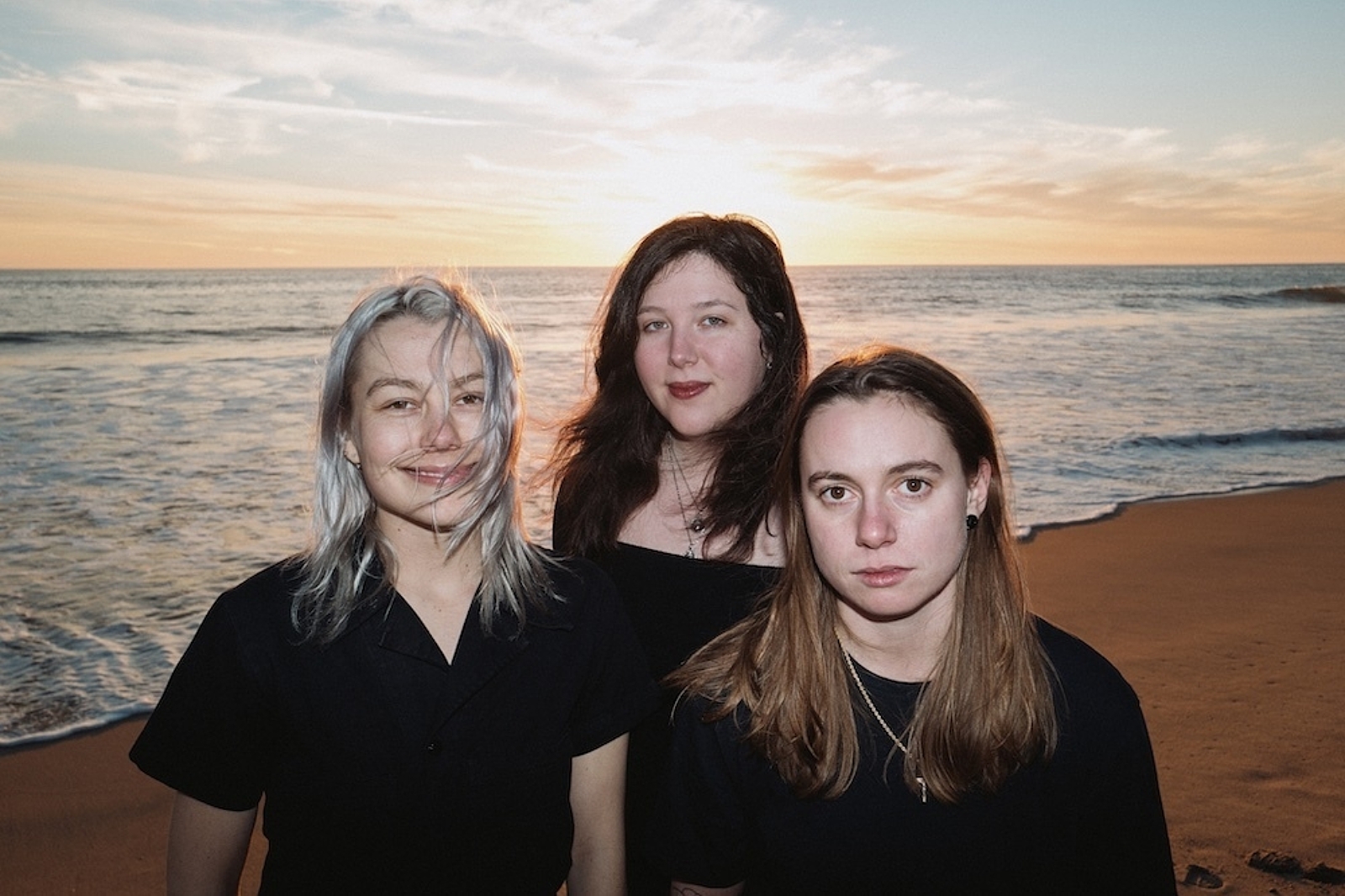 Photo: Harrison Whitford
The shows are set to hit 12 cities across the US this summer.
Taking place across 12 cities in the US this June, Re:SET have announced the headliners for their new concert series: boygenius, LCD Soundsystem and Steve Lacy.
boygenius will be joined by Clairo, Dijon and Bartees Strange, while LCD Soundsytem will be accompanied by Jamie xx, IDLES, Big Freedia and L'Rain, and James Blake, Toro y Moi and Foushée will hit the road with Steve Lacy.
Check out the dates for the series below!
See boygenius at the following dates:
JUNE
02 San Diego, CA - Thrive Park at Snapdragon Stadium
03 Pasadena, CA - Brookside at the Rose Bowl
04 Stanford, CA - Frost Amphitheater
09 Grand Prairie, TX - Texas Trust CU Theatre Grounds
10 New Orleans, LA - Festival Grounds at City Park
11 Atlanta, GA - Central Park
16 Columbia, MD - Merriweather Post Pavilion
17 Forest Hills, NY - Forest Hills Stadium
18 Boston, MA - The Stage at Suffolk Downs
23 Columbus, OH - Kemba Live! Festival Site
24 Chicago, IL - Riis Park
25 Nashville, TN - The Great Lawn in Centennial Park
See LCD Soundsystem at the following dates:
JUNE
02 Stanford, CA - Frost Amphitheater
03 San Diego, CA - Thrive Park at Snapdragon Stadium
04 Pasadena, CA - Brookside at the Rose Bowl
09 New Orleans, LA - Festival Grounds at City Park
10 Atlanta, GA - Central Park
11 Grand Prairie, TX - Texas Trust CU Theatre Grounds
16 Forest Hills, NY - Forest Hills Stadium
17 Boston, MA - The Stage at Suffolk Downs
18 Columbia, MD - Merriweather Post Pavilion
23 Nashville, TN - The Great Lawn in Centennial Park
24 Columbus, OH - Kemba Live! Festival Site
25 Chicago, IL - Riis Park
See Steve Lacy at the following dates:
JUNE
02 Pasadena, CA - Brookside at the Rose Bowl
03 Stanford, CA - Frost Amphitheater
04 San Diego, CA - Thrive Park at Snapdragon Stadium
09 Atlanta, GA - Central Park
10 Grand Prairie, TX - Texas Trust CU Theatre Grounds
11 New Orleans, LA - Festival Grounds at City Park
16 Boston, MA - The Stage at Suffolk Downs
17 Columbia, MD - Merriweather Post Pavilion
18 Forest Hills, NY - Forest Hills Stadium
23 Chicago, IL - Riis Park
24 Nashville, TN - The Great Lawn in Centennial Park
25 Columbus, OH - Kemba Live! Festival Site
Read More