Watch
Chubby and the Gang release 'I Hate the Radio'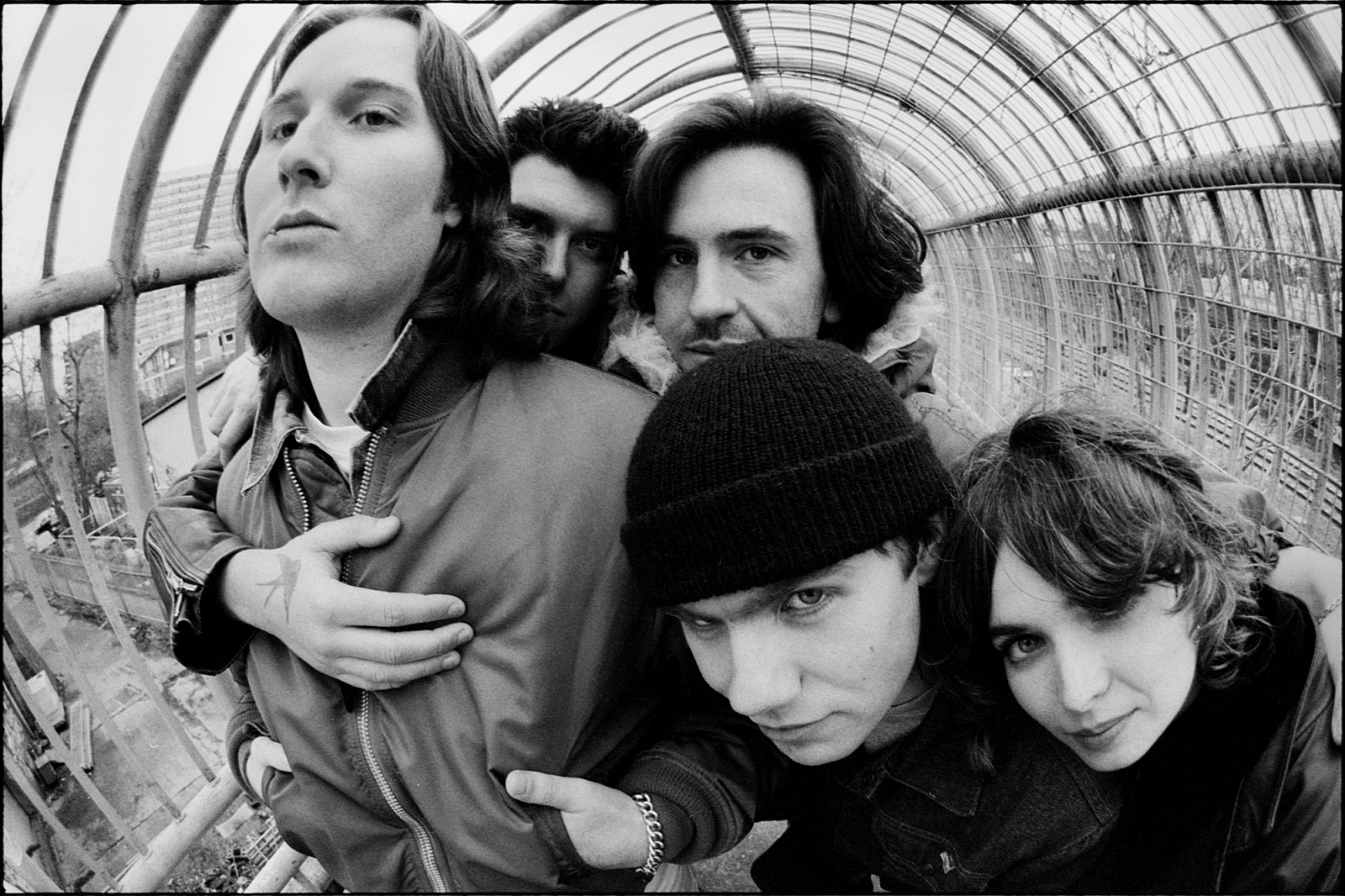 Photo: Sirus F Gahan
Lifted from their forthcoming album 'The Mutt's Nuts'.
With their eagerly-awaited new album 'The Mutt's Nuts' arriving on 27th August, Chubby and the Gang are giving us our latest taste of what to expect, sharing new single 'I Hate the Radio'.
"This song is about when you finish a relationship with someone but you have a certain association between them and a song, and then that song comes on the radio," the band's Charlie Manning Walker explains. "It's like, 'man, I never want to hear this song again!' and then of course you get in the car and it comes on."
Check it out now below.
'The Mutt's Nuts' Tracklisting:
1. The Mutt's Nuts
2. It's Me Who'll Pay
3. Coming Up Tough
4. On The Meter
5. Beat That Drum
6. Pressure
7. Take Me Home To London
8. Life On The Bayou
9. White Rags
10. Overachiever
11. Someone's Gunna Die
12. Getting Beat Again (Eppu Normaali)
13. Life's Lemons
14. Lightning Don't Strike Twice
15. I Hate The Radio
See Chubby and the Gang live at the following dates:
AUGUST
27 | London - Rough Trade East (Ruff Trade Tour)
28 | London - Rough Trade West (Ruff Trade Tour - signing + dog show only)
30 | Bristol - Rough Trade (Ruff Trade Tour)
31 | Kingston-Upon-Thames - Banquet/Pryzm (Outstore)
SEPTEMBER
01 | Nottingham - Rough Trade (Ruff Trade Tour)
05 | Brighton - Resident Records
NOVEMBER
04 | Woking - Fiery Bird
05 | Bournemouth - Anvil
06 | Coventry - Central Library
07 | St. Albans - The Horn
08 | Hull - The Polar Bear
10 | Hebden Bridge - Trades Club
11 | Stoke - The Sugarmill
12 | Blackpool - Bootleg Social
13 | Edinburgh - Mash House
14 | Aberdeen - Café Drummond
16 | Sunderland - Independent
17 | Huddersfield - Parish
18 | Liverpool - Jimmy's
19 | Sheffield - Delicious Clam
20 | Sheffield - Delicious Clam
21 | Milton Keynes - Crauford Arms
23 | Exeter - Cavern Club
24 | Southampton - Joiners
25 | Oxford - The Bullingdon
26 | Bedford - Esquires
27 | Cambridge - Portland Arms
28 | Southend - Chinnery's
30 | Tunbridge Wells - Forum
DECEMBER
01 | Margate - Elsewhere
02 | Dover - Booking Hall
03 | Portsmouth - Guildhall Studio
04 | Brighton - Green Door Store
05 | Norwich - Waterfront Studio
06 | Nottingham - Bodega
08 | Birmingham - Castle & Falcon
09 | Leeds - Belgrave Music Hall
10 | Newcastle - Think Tank
11 | Glasgow - King Tuts
12 | Cardiff - Clwb Ifor Bach
14 | Manchester - YES
15 | London - Scala
17 | Bristol - Exchange
18 | Dublin - The Workman's Club
19 | Belfast - Voodoo
Read More