Dilly Dally's Katie Monks on how they almost broke up before the release of new album 'Heaven': "It felt like we were over…"
In the new issue of DIY, out now, the band open up on the pressures of touring and how second album 'Heaven' helped bring them back together again.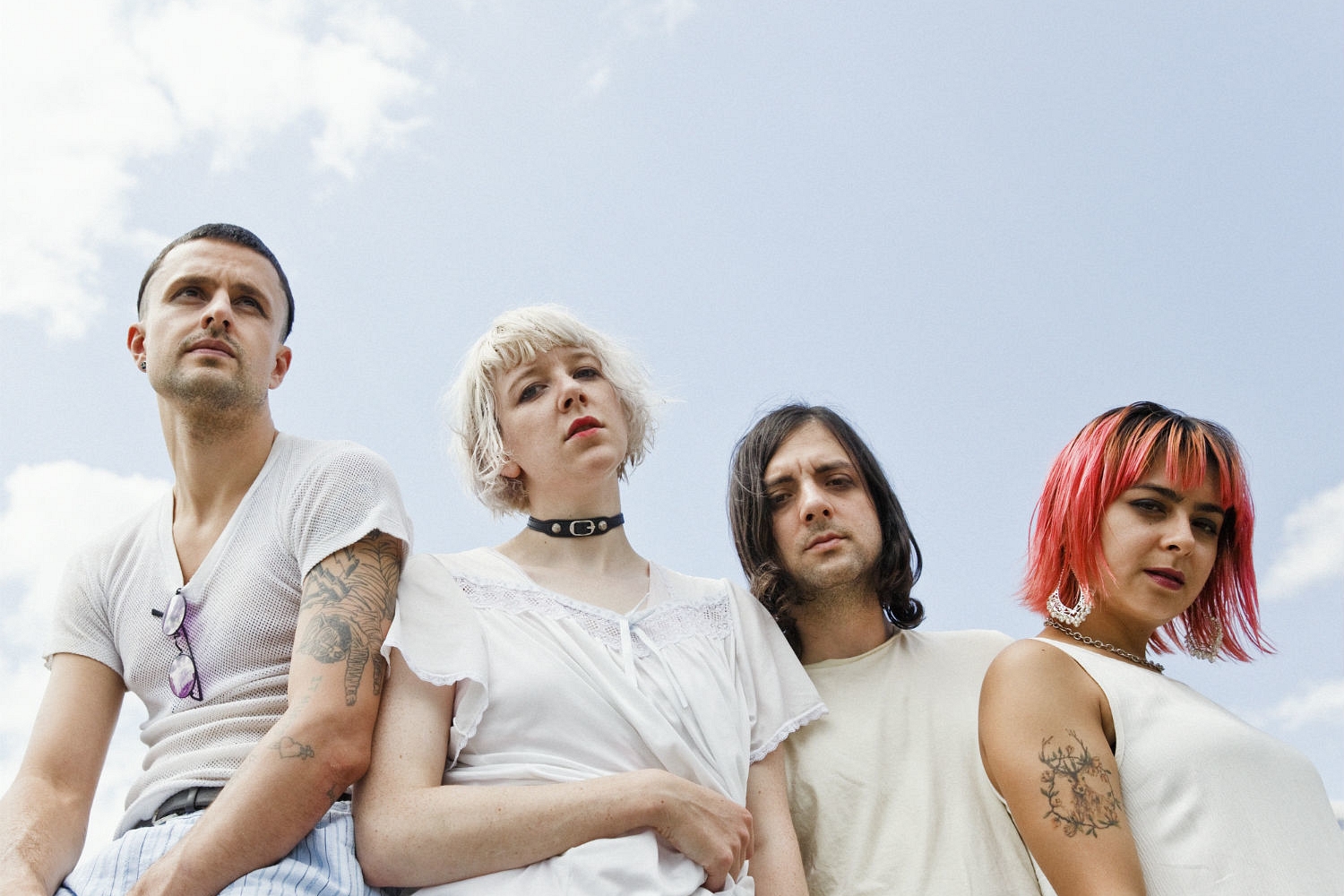 In the September issue of DIY, we spoke to Toronto punks Dilly Dally about the difficulties they experienced as a band en route to making their second album 'Heaven'.
"I think that some of us were depressed and couldn't see a way out of it," explains the band's vocalist and guitarist Katie Monks of the tail-end of the tour for their 2015 debut album 'Sore'. "It really fucks with your head being in an enclosed space with other people for a year or two. Literally, you are codependent. If one person is off that day or is feeling bitchy or depressed or reckless or destructive…anything… then everybody feels it."
In the aftermath of the tour for the album, she explains, there were questions of whether they would continue as a band at all: "It felt like we were over. We were stretched really thin and a lot had happened in our personal lives. It seemed like everybody just individually needed time on their own and away from the music industry, just because it's easy to lose yourself when you're travelling all the time."
But with new album 'Heaven' - due out 14th September via Partisan - the band got a chance to re-group and come back even stronger. "[It's ] a punk dream of the afterlife," Katie explains of the record. "It's a story of a band that kind of fell apart and had some kind of spiritual awakening through music."
For the full feature, grab a copy of the new issue - fronted by Christine & The Queens - which is out now.
-
Read More
Featuring James Blake, Romy, Marika Hackman, yeule and more.