Eat Fast unleash fuzzed-up offering 'Sand Drone'
The Newcastle rabble are releasing the live favourite as a 7" single.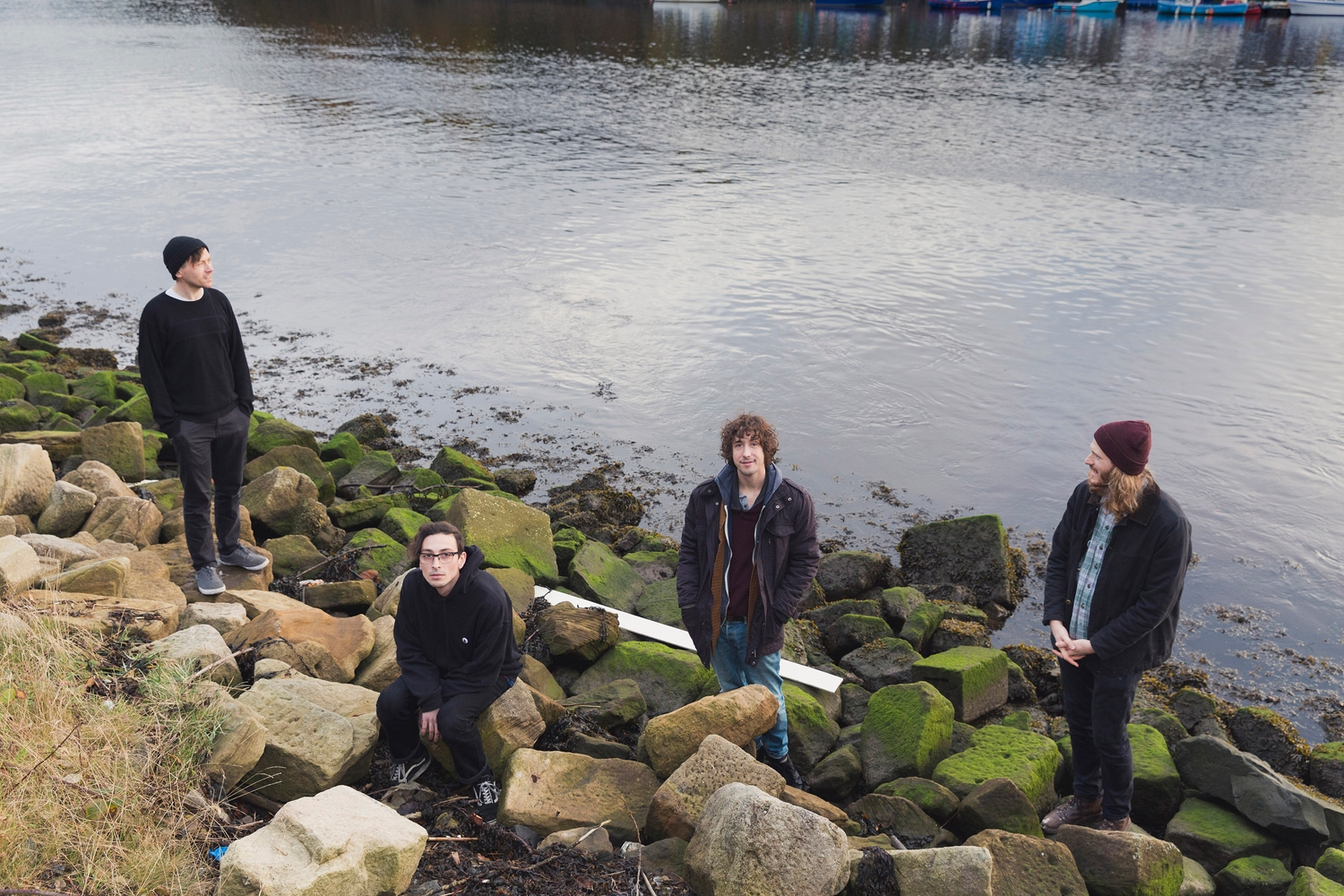 Photo: Emma Swann
Eat Fast are continuing to, ahem, radge against the machine in 2017, and have unleashed fuzzed-up rip-roarer, and live favourite 'Sand Drone' to kick things off for the year.
We've got the first spin of the song on DIY. It's out in physical form on 21st January via Weekend Denim. The 7" will be a limited pressing of 100 copies thanks to Flying Vinyl.
"During the recession – and continuing on into the current turmoil of Western politics – I was aware that a lot of young, ambitious people entering adulthood were finding a situation where there were no employment opportunities at all," said the band's Adam Pearson of 'Sand Drone'.
"Many of my friends moved to London because the North East was so restrictive. Not in a provincial protest, but I began to consider locality, and its weight(lessness) as a cornerstone of identity. But beyond that, just seeing all these smart, creative people my age being brickwalled and stifled while we picked up the bill of the last generation saddened me. So it's a bit about that. And about how those people around me who felt like their growth had been stunted reacted to that, while the accusation floated round of young people being lazy or out of touch with the economic reality of our times.
Any social commentary aside… the subjective in the song acknowledges that none of it matters if you are happy with someone, or surrounded by people, you love."
Read DIY's Class of 2017 feature with the band here.
Hit play on Eat Fast's new 'un - premiering here on DIY - below, and pre-order the new single here.
Read More
Featuring James Blake, Romy, Marika Hackman, yeule and more.