Watch
Meet Family Time, the duo whose woozy pop was forged in Spanish hotel resorts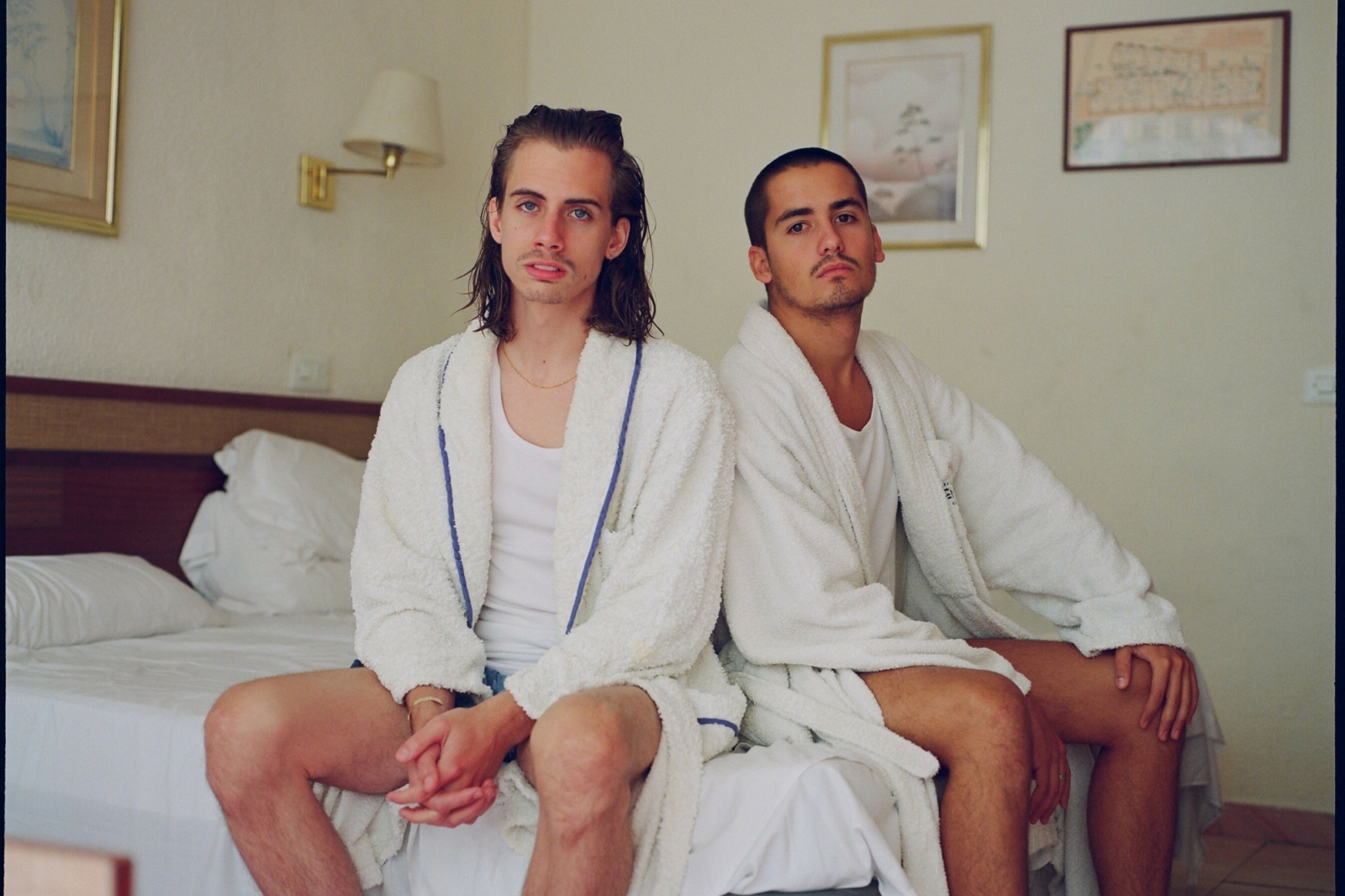 The Spain-via-London duo's debut single 'Magic Abyss Hotel' is today's Neu Pick.
Every weekday, DIY's new music know-it-all Neu brings you one essential new release to get obsessed with. Today's Neu Pick comes from Family Time.

Few bands have an origin story as strange (or as brilliant) as new London-via-Spain duo Family Time.
Retiring from their home of London to Mallorca last spring, the pair set up a studio to make their first moves in the new band. Once they had an arsenal of songs ready, they took them to the island's famous holiday resorts. Posing as a covers band to get the gig, they then delighted (subjected?) bemused holidaymakers to their new creations.
The first track showcased from the Mallorca sessions is 'Magic Abyss Hotel' a five minute woozy trip that's more suited to picturesque seaside walks than all-inclusive boozing, but it's a track that feels informed by the island nonetheless.
Taking influence from the schools of Mac DeMarco and Tame Impala, the track is relaxing but softly probing, always threatening to break through the woozy calm with something more crunchy.
The band are set to play two London shows next month - they'll come to the Shacklewell Arms on 16th November, before playing The Victoria in Dalston on the 29th.
Watch the video for 'Magic Abyss Hotel' below.
Read More