Listen:
George Ezra is back! Listen to 'Don't Matter Now'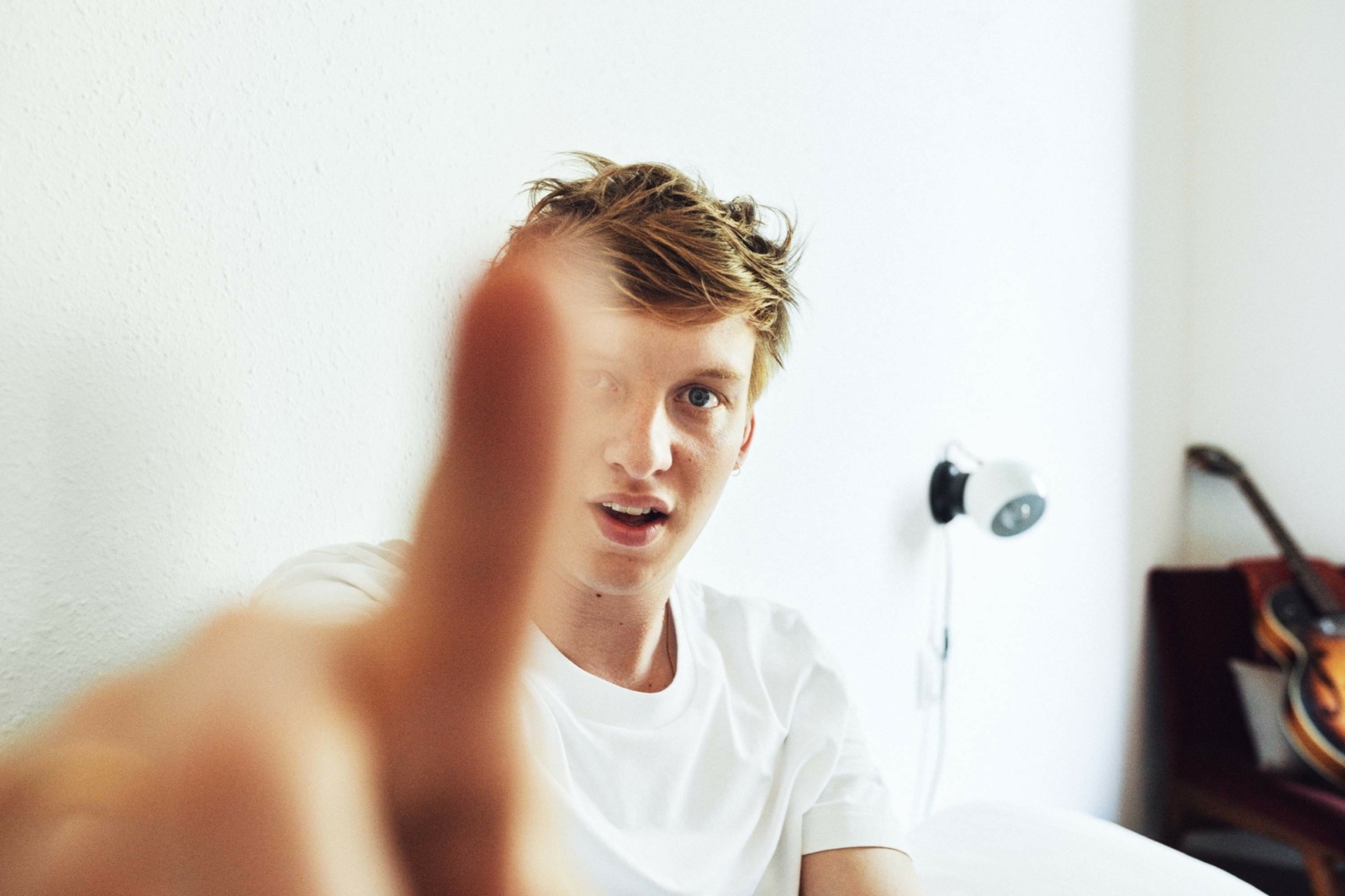 The track's technicolour video was shot in Barcelona and features Mary the dog!
It's official, he's back!
After playing a few new tunes on his Top Secret Tour last week, George Ezra has officially returned with his first new music since 2015's debut album 'Wanted On Voyage'! 'Don't Matter Now' debuted as Annie Mac's Hottest Record in the World, but a video has since been revealed. Directed by Marc Oller, it's a technicolour affair that was shot on location in Barcelona with George and Mary the dog, who wears sunglasses. Naww.
George said of the track: "I wrote 'Don't Matter Now' to remind myself, primarily, that it's okay to want to take yourself away from situations from time to time. It was one of the first new songs I wrote after 'Wanted On Voyage', all the way back in sunny 2015. Events from back then can seem quite trivial at this point, but the song has made more sense to me as time has gone on. In time I realised that it wasn't just me that was suffering from anxiety, it wasn't just me that was confused, and that there's no harm in not always understanding what's going on in the world around you".
Listen to 'Don't Matter Now' below.
George Ezra will play Open'er (28th June-1st July), Mad Cool (6th July-8th July), Sziget (9th-16th August) and Pukkelpop (16th-19th August), where DIY is an official media partner. Tickets are on sale now. Visit diymag.com/presents for more information.
Read More