Premiere:
Get Inuit stream head-turning debut '001' EP in full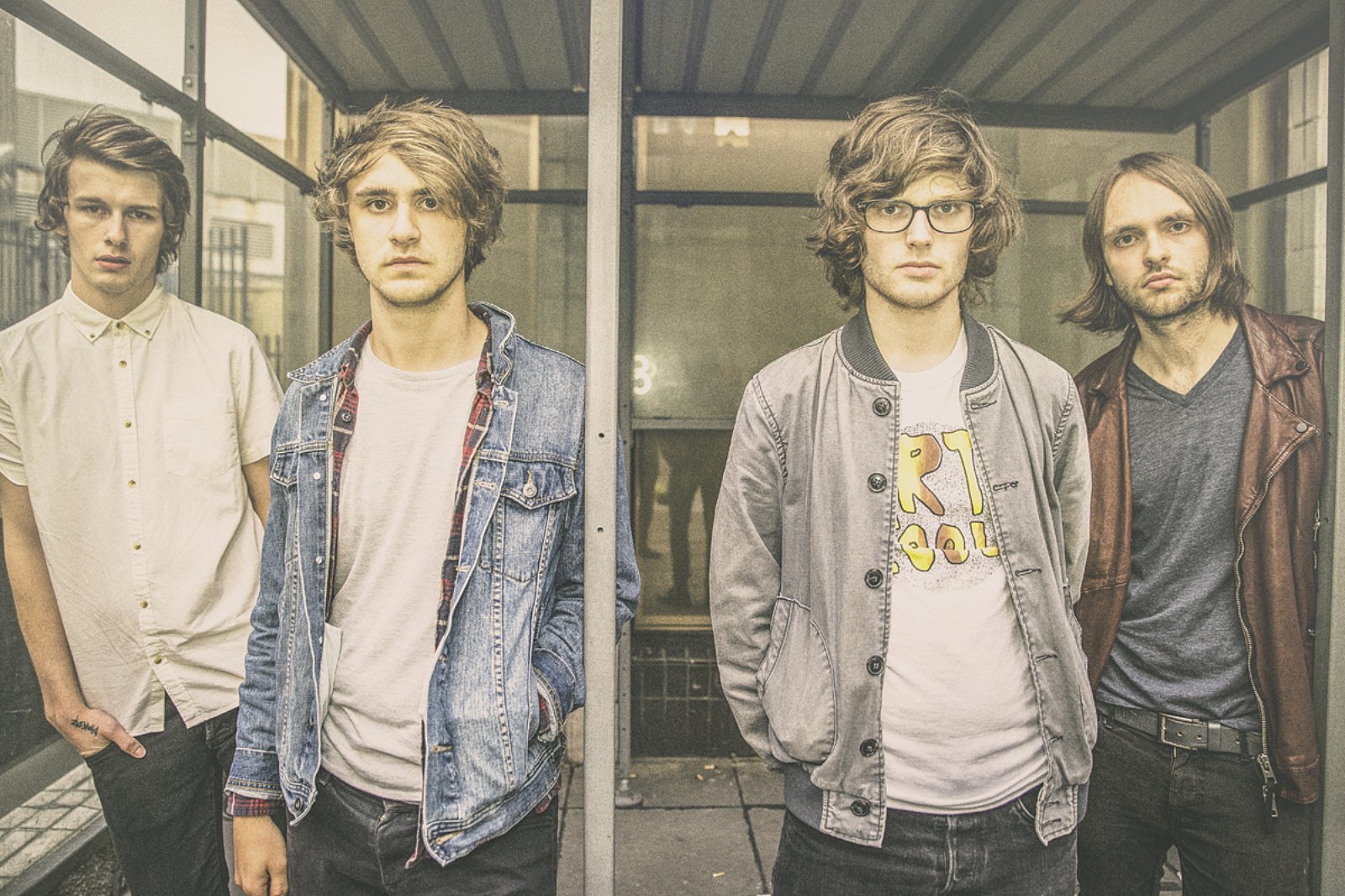 Kent four-piece have a heady, exciting summer in waiting.
Kent's Get Inuit pen anthems for fun. Their first EP, '001', suggests this could be the first of at least 100 releases, which is no surprise, really, given the rate at which they're churning out monstrously huge tracks.
It's an affirmed debut that, at times, sounds like Paul Simon fronting future fest heavyweights. Sounds ridiculous on paper, and there's certainly something curious to Get Inuit's strand of anthemia - brutishly big but unorthodox in every other sense, it's a special introduction.
"Without leaving splinters on our rears, we wanted to make an EP that showed the galaxy the swelling variety of Get Inuitisms that we have in our locker," the band tell DIY. "From the drenched "Dress of Bubblewrap" to the jagged "I Would". From the bludgeoned hooks of "Cutie Pie, I'm Bloated" to the subtle ear worms crawling around "Coping With Death In A Nutshell". Writing together is a pastime that we adore next to none. Hopefully that enjoyment can be heard through the music."
"We're not trying to reinvent the wheel, we just want to get listeners back into cycling."
Get in gear with '001' below. It's out 23rd February on Alcopop! Records.
The band play the following UK dates:
FEBRUARY
14 Brighton, The Hope (free entry)
17 Manchester, Night & Day Cafe
18 Birmingham, Hare & Hounds
19 London, The Stillery
20 Sheerness, Ivy Leaf
21 Oxford, The Cellar
Read More