Flea's a jolly good fellow: INHEAVEN prepare for their first Reading Festival
Besides their set, the band are excited to witness the greatest bass player in the world later on.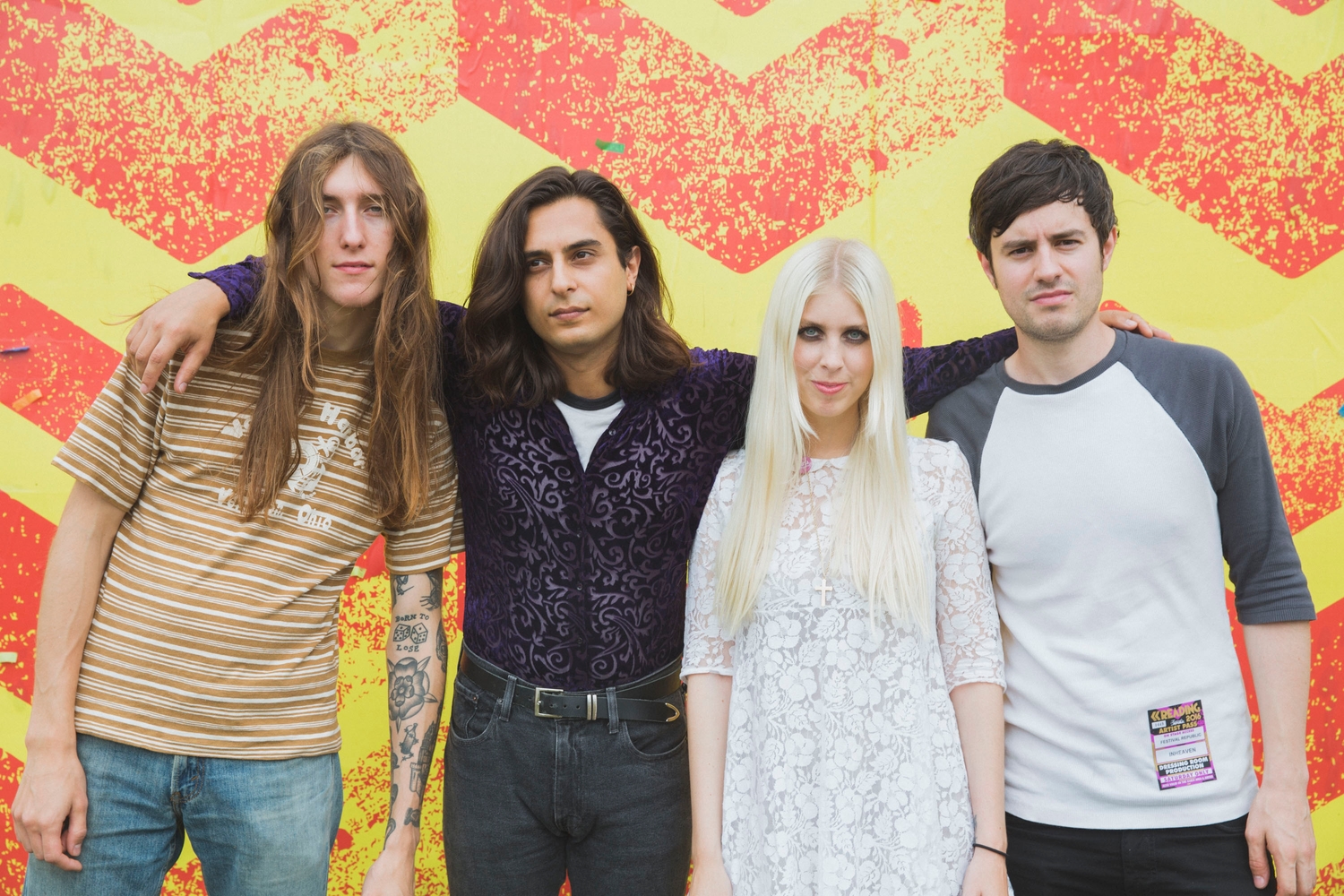 Photo: Emma Swann
Slightly nervous, but raring to go, INHEAVEN are getting in the headspace for their first ever Reading Festival. They've already done a reccy of the site, and watched Beach Baby play Festival Republic; the band's own turn there comes later this afternoon.
It might be their first turn playing on stage at Reading, but make no mistake, they're seasoned punters; INHEAVEN have been regs here since they collected their GCSE results. If there's a Reading tradition this lot don't know, it's probably not worth knowing. With all this in mind, today's a pretty special show. "I think because we've been coming here since we were teenagers, and now we're playing it, it means so much," nods the band's James Taylor.
"This is everyone's first festival, isn't it?" points out Chloe Little. "We did the GCSE results thing." James interjects with a grin - "and her tent got pissed on!"
Chloe groans theatrically. "He loves that story."
Besides popping along to support their many musical mates today - Slaves on the main stage will be a highlight, they reckon - INHEAVEN have their eyes firmly trained on one icon in particular. Flea of Red Hot Chili Peppers. They're particularly hoping for a recreation of when the pioneering string-slapper decided to play a bass-only version of the American National Anthem.
"Dear god," remarks James, remembering. "He absolutely loves it, doesn't he? He just loves the bass. I didn't realise that's what I wanted…"
INHEAVEN's own bassist Chloe is even more inspired by Flea's boundary pushing antics.
"The concept has never entered my mind before," she marvels, "I thought it was great. It was so long, and so uncomfortable that it was amazing. I think it's brilliant. I might take inspiration from it personally. That's actually the opening song today. 'God Save the Queen' for ten minutes."
Photo: Emma Swann
Read More
Featuring James Blake, Romy, Marika Hackman, yeule and more.